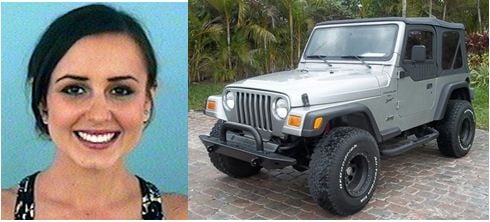 Phoenix police need help locating missing woman who disappeared January 4th 2012
PHOENIX (KPHO) - Authorities in Phoenix are asking for help finding a missing woman who was last seen Wednesday.

Phoenix police spokesman Sgt James Holmes said it was Jan. 4 when 25-year-old Holly Marie Bruce was last seen or heard from. Holmes said members of her family fear she may do herself harm.

Bruce's family thinks that she may be in the area of Fossil Creek, said Holmes.

Read more: http://www.kpho.com/story/16472622/phoen....g-missing-woman

Anyone with information about Bruce's whereabouts should contact Phoenix police missing persons unit at (602) 534-2121.
Posted: Jan 08, 2012 5:10 PM EST





Please note that tarot will pick up

TRENDS /VIBRATIONS

of

PAST PRESENT AND FUTURE

- it will pick up anything that is 'out there' true news or false news - either way it can throw light on what is 'in the air' - please bear this in mind when you are reading the insights.

It is very important that 'readers' of the blog understand this, therefore one has to be very discerning when reading. Media news can put out stories that are not factual or are pre -mediated but Tarot can pick that up. It does,nt mean that tarot is wrong, it shows tarot can see what might be suggested. However when writing the tarot it may be taken as fact.

TAROT

CANNOT

BE CONSIDERED AS

100 PER CENT ACCURATE (by Law)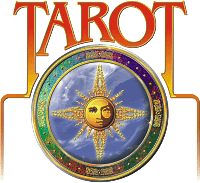 HOLLY MARIE BRUCE
« JANUARY 28TH 2012at 9:20am »
There is a current alert for Holly Marie Bruce who has been missing since January 4th and her family and friends are very worried for her. Tarot cannot give all the answers but does appear to show glimpses past present and future which often can be helpful. Tarot cannot be considered 100 per cent accurate BY LAW and therefore please go to other factual sources of information.

I am going to try to write a brief overview from Tarot and see what the situation might be.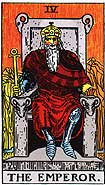 The first card I have for Holly is either her vehicle coming through or a man. If a man we are possibly having a description of a boss, father or even a spouse or partner connected to her. The

number 4

would be quite strong on this card. I see initially setting out North west and taking some belongings with her this can often be purse wallet phone or even clothing and baggage. I am not even sure if she had a destination in mind in truth but it is a tourist card so she might have decided to go off.

There does seem to be an intention to go. I also feel that a B and a J might be useful initials for places or people and sometimes even a D and an R. If she was going to tell anyone where she was going then there should a note?
I do see that there are a few secrets here and I might have to pop back to them to consider what.


However, I do have a Monday here and a possibility of two properties either high rise like apartments/tower blocks or it could even turn out to be something stone, like stone pillars or a bridge?

I do have the word SOUTH but it might not be a direction it might be the name of place road or route. That might be where the car is.

I also have April here but no understanding of whether this is a month coming up for a reason or a name.

Was she wearing red that day?


I am feeling that I have both mother and father in the picture and a sense of family but perhaps there is a meeting with a lover that either she has known for some time in the past. I am seeing an old familiar territory here but tarot gives information from different periods of time. I am feeling that she was very disappointed about relationships in the past but still feel she could have been meeting with somebody when she vanished.

I see a potential lover in the cards at least I almost feel as though she was faced with a choice. It was either to be dutiful and stick to the tried and tested or whether to go for the new option. She obviously does have to choose in a situation that she found herself in. I do see the car travelling. I think she initially went off on her own she was in my view going to see somebody and it might be somebody she has not seen for a while.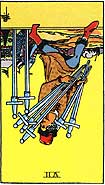 This card can suggest a return so I am not sure if Holly has been found. If that is not the case then I am seeing her connected to an EAST name and water. There may be a terrain where there are boats in the vicinity but I am being told to check with a third person about her location that is why I wondered whether she had been found. I have to work on the assumption that she is still missing and so I can describe territory as water and perhaps a number 7 attached to that.

There might be a FORT or an army/military type name road around somewhere in the vicinity but there does seem to be a return on this card . Three may very well be shops in the background, or some kind of camp/tents or even a fairground can sometimes come up here but overall the suggestion is East but West combined.

Also the word Fox can be seen with this card , the word Spring and colour Green seem to appear also. I see a cunningness in this card a sneaking off or a sneaky return?
February 9 to February 18 are dates that come up but they are not always reliable I put them anyway just in case. I feel like someones in disguise and a sense of victory here - is someone hiding something?

There might be a prison somewhere in the area but I feel that the word Im getting for location is 'being stuck' or caught in the middle somehow. I really dont know if thats going to apply to names of areas but Im just to write it and leave it. Its best. I can see a tunnel in these cards and I also see some kind of despair, I wonder if this is over an argument or quarrel or broken relationship? I have a cutting sensation here and a sense of going away from it all but there is a landmark and it seems to be a building with a stained glass window that is often a church and the word East either in route name or true direction.


There is very nearly always water in tarot and here we have it a possible bridge, a small building and a powerful river. Sometimes it does identify areas so I will leave it along with tree names and being and feeling isolated at times. I think this lady had options in love and there might be an opportunity that she took . Im not sure that she travelled that far from her hometown .


I have the colour Red with the emperor but not sure how to apply that. I seem to think a plan failed and there is some annoyance over it? I am seeing a dark haired girl and country life?
If there is a man here he may have dark hair and he is very strong minded and pretty stubborn. I dont think arguments with him is a very good idea.

I feel as though Holly is seeking some kind of Justice and I seem to sense liberty here and righting a wrong or at least hoping to. This situation with Holly is a cause effect from the past. She may be near somewhere like Law Courts or they may be in the vicinity it may even be something that is on her mind so I have to allow for that.

Tarot does its own thing and I have to NOT make stories but just write down the information as it comes. Anyway thats what I seem to have for location. I do have army and camp and possible fort but at the same time

something significant about her car. Perhaps she is either still with it or she is 4 away from it?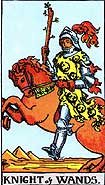 I have a 1 and

2 - 12 or add it as a four for when Holly will be found

. She disappeard on the 4th so maybe within 13 weeks from then? or any combination of those numbers 12 or maybe this will be February


I see she will be found swiftly (please let that be right!!) as there is quite a quick dash from our knight that might indicate a swift find.

South is given

either in direction or name of route or road but the truth is there is a feeling of ESCAPE on this card so thats a pure contradiction if anything but I will just say what I have and see how that works out. I see a trip or journey here but I also see a phone call coming in. I seem to have a car bus or train or motorcyle and a country man.

Maybe somebody is going to phone in a tip.
I am going to leave it here for the moment and come back and expand the Tarot. There might be a motel and a group of people that figure somewhere and also someone going South West into a Town? Theres a possibility of an item being found but I think its more of a personal item.


Sex and weapons come along with wands cards . There is a positive about finding her though with this Knight of Wands and just a feeling of being on the edge of town or going towards it.


I hope some of these brief details are useful. I feel inclined to check the news to see if there is any news as I write this but we shall have to see. I feel as though Holly has a friend who is very friendly and very likeable. I am not sure how they are going to figure but I am seeing a quick car and also a thought about a holiday.

The escape card might delay things but Im hoping that the timing could be right because we have a 12 here which is this year I believe and also a promise of weeks and within 12 at the most but two weeks should bring something forward and bear in mind that it could be from the time the Tarot is written rather then when Holly disappeared. I seem to see a hidden factor though and the name Michael here.

I also see some kind of restaurant or eating place again a random piece of information that may not cut the ice, but I have to mention it just in case.

I will reconsider this reading during the course of the day and try to work in depth based on my selected cards but leave this at the moment. If she is connected to Phoenix chances are she might still be. Please remember I am not able to know how or when any of the information from Tarot is going to apply I just hope that something can be helpful.

Empathy.





UPDATED NEWS : 4TH APRIL 2012
Body found in desert near Jeep of missing Phoenix woman

www.azcentral.com/.../20120403body-found-near-jeep-... - United States

2 hours ago – Body found in desert near Jeep of missing Phoenix woman, Maricopa County sheriff's deputies have found a body about 100 feet away from a ..(READ MORE AT LINK).
Sadly this news has come in today. I was informed about this earlier but I had to wait until there was an official link. There is no official confirmation as yet that this is Holly Marie but it is more or less assumed to be her. I need to put up the official confirmation when it arrives.
I seem to have the date right about when Holly would be found (assuming this is definitely her) but I do not know other details about where exactly on the map she was found. I will wait to see what other reports come in and then see what makes sense from the Tarot and update the news. Meanwhile, I send sympathies to all who knew her and her family in advance. Truly sad.
Empathy.
Just realised that SUNFLOWER is East of Phoenix and the route number is
22122.
I need to come back when I have more details.
UPDATED NEWS 4 APRIL 2012
Body Confirmed to be That of Missing Woman
Updated: Wednesday, 04 Apr 2012, 6:39 PM MST
Published : Wednesday, 04 Apr 2012, 6:39 PM MST
SUNFLOWER, Ariz. - A body found Monday in a wash area off Highway 87 has been confirmed to be that of Holly Marie Bruce, who went missing back in January.
Monday morning, an off-road enthusiast observed a Jeep parked about four miles south of Sunflower. The citizen remembered seeing the same vehicle parked in the same place on another occasion. He called 911 and sheriff's deputies responded.
They ran the license plate, and found it belonged to Bruce, missing since January 4. Deputies checked the area and found a body about 100 feet away.
Footnote. It seems that Tarot had a couple of things right about when Holly would be found and I did think she was four away from the car. She was near her car when found but the four seemed to relate to being four miles SOUTH from Sunflower the nearest town. They have decided that Holly committed suicide. I am very sorry for her friends and family. Tarot seemed to see other information in this case but it seems that a suicidal verdict has been accepted as a gun was found also but a distance away from the body?