Freddie Whittiemore - Missing - 6/19/2005 - Stanton, Tennessee

Status Missing
First name Freddie
Middle name Louis
Last name Whittiemore
Nickname/Alias
Date LKA June 19, 2005 19:04
Date entered 12/12/2008
Age LKA 73 to years old
Age now 80 years old
Race White
Ethnicity
Sex Male
Height (inches) 73.0
Weight (pounds) 195.0
Circumstances
City Stanton
State Tennessee
Zip code
County Haywood
Circumstances
Unknown. Freddie, known as "Buddy", was last seen at approx. 6:00am at his residence on Cherry St. in Stanton, TN. He was last seen between 6:00am and 7:30am standing alongside the road in the vicinity of Charleston Rd. and Hwy 179 approx. a mile from his residence. Freddie suffers from dementia and additional medical conditions.
Anyone with information regarding Freddie Louis Whittiemore is asked to contact the Tennessee Bureau of Investigation at 1-800-TBI-FIND. Also Texas EquuSearch has a $5,000 reward for direct information leading to Whittiemore's recovery. They can be reached at 1-877-270-9500.






Please note that tarot will pick up
TRENDS /VIBRATIONS
of
PAST PRESENT AND FUTURE
- it will pick up anything that is 'out there' true news or false news - either way it can throw light on what is 'in the air' - please bear this in mind when you are reading the insights.

It is very important that 'readers' of the blog understand this, therefore one has to be very discerning when reading. Media news can put out stories that are not factual or are pre -mediated but Tarot can pick that up. It does,nt mean that tarot is wrong, it shows tarot can see what might be suggested. However when writing the tarot it may be taken as fact.

TAROT

CANNOT

BE CONSIDERED AS
100 PER CENT ACCURATE (by Law)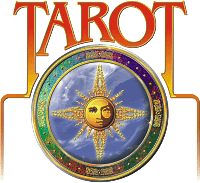 28TH JANUARY 2012


FREDDIE LOUIS WHITTIEMORE
http://empathy7.proboards.com/index.cgi?....ad=11519&page=1
Freddie has been missing since 2005 which makes it seven years this year and still no sign of him. Tarot can provide glimpses of past present and future and there is very little order to the information that comes forward but I write it down hoping it might help in some way. Tarot cannot be guaranteed as 100 per cent accurate (by Law) therefore I have ask you to go to other sources for factual information.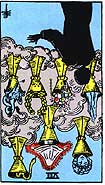 The first card I have been given for Freddie is a cup card. Cups are generally very emotional cards but I dont see that much emotion in this one. Its almost as though Im getting a cut and dried reference here being told there was no options really and Freddie did not feel he had choices about 'what happened' that day.

I just see blocked and repressed emotions and I see him aimlessly drifting and walking away. Theres always a reason why someone disappears and in Freddies situation all I can give is what I see, it does not make me right and I respect that.


I get a sense of delirium and hallucination with this card and a feeling as if there is no point going anywhere. At once point I felt that it was telling me he returned? so I am not sure what that is about except to say that maybe he did try to get back to the house again. I seem to see him west near water with this card as a rule but there is also the feeling of being contained.

I am being asked to have a realistic attitude and look through illusions in this card. It tells me that there was something wrong with his outing on that day because what he might have proposed to do did not happen? there seems to be some kind of gossip between three people or three people seem to be in the picture somewhere and I seem to see him around them?


I am seeing suicidal tendencies in these cards but I understand that Freddie took medication and it could just be a depressive state of mind but there are drugs in these cards. Did he lose them? perhaps he needed them and somehow could not get at them. There might be an area with a bridge he might be near that area but it could be in a name rather than an actual bridge itself and that is something I have to be careful of when making suggestions, also the number 7 does come up here.

I seem to feel he is thinking about the past quite a lot and I dont see personally that he went that far from his own area. Im not getting that feeling at all. I am getting a pond or pool or lake and being near there? and really not that far from home but with his home reversed we have to go between 1 and 10 miles to be on the safe side or perhaps there is a road/route with a seven on it? . I am seeing 'cracked pottery' so if he had medicine in a container did it get broken?


I really also wonder if he could not get a drink? I also feel there are thoughts and ideas here that represent some form of temptation and I cannot place it. I am seeing scorpio quite strong here and there is an element of a secret not a mystery but a secret and I wonder if Freddie had a lady friend?
I dont even a see a dog in these pictures but I see something referring to an October.

Perhaps Freddie was walking along daydreaming? but I still see other people in this picture and the idea of jealousy and a cunning mind is cutting through . I see a relationship that just seems to have grown tired. Freddie seems bored? or got bored and had to do things to keep himself occupied.


Though I do see a vehicle later in the cards I see it stationary and not moving and three people not just Freddie here. Im also seeing children or thinking about the past and the future and it all seeming to mesh together. The 7 of cups is a card that is full of confusion and many different options and choices that present themselves over what may have happened to Freddie but Im just seeing that he disappeared through the consequences of possibly, his own actions? perhaps it was not his wish what occurred but just that there was no choice in that.

Maybe Freddie had just run out of dreams and aspirations? sometimes we sit and think about the past and make amends with it and that is it but this card does have a depression on it and it is a suicidal depression?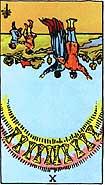 This card would actually give an impression of being away from the family home and town of origin? I think this card could very well represent Tennessee, it is a 10 and a water card. But Im getting something blocking home life here. Im wondering if Freddie is near a drain? or a water outlet? Initials that might come up are A and W - Im geting a whole line of negative factors here.


I feel like someone was drunk or drugged and nobody to care for him at this point. There seems to be problems with homelife or some domestic trouble here. I would look in drains in a perimeter of the home up to 10 miles just in case. Or number 1.0 or 10. I am getting something about October being mentioned again and Halloween? did three people fall out? was there something about an expectation that turned sour? I might be seeing two women here in particular? There is a reversed rainbow in this picture and I may have the word Ray ?

I do seem to see a quarrel and it seems to be around the family home but I dont really know who with or the underlying reason. This really might have all been 'in the mind' but I give what Im getting . Notice these cards are very similar and they take on almost exactly the same path so I just feel that there is something around the home or some kind of problem here that Freddie might have had but its whether others knew or not?


I still do not pick up the dog in these cards at all. Not anywhere. I am getting a water location and West as a rule with this card. I get the colour Blue very strong and wonder if he was sitting under or near a tarp. I also am getting near or under a tree or perhaps a tree name?
If Freddie had been offered any medical options by doctors, he did not want to try them. I think he was done with the doctors. Maybe that was the problem. He might not have seen the point in taking drugs/medicines?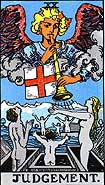 When I ask when Freddie will be found I am getting ' I am home' I feel in his opinion he is found because this card is showing me that there is a churchyard here tombs and cemetaries. The numbers on this card are 20 which could be 2 and 0 or just 20.

The family card sits right next to him as though he is next to them . The impression I get is that he will be found and questions long wanted are answered but all I have is the 20 here in which to help and possibly the word East or even East direction?

He likes the garden and gives me a wall and a garden with flowers in it. Its familiar. As peculiar as this all sounds I am just writing what I have. I dont think the past is of any consequence in this card , leave the past as it is seems to be what I am getting and move on.


I still see a lady friend here and wondered if he went to see her? It is possible that Freddie might not be with us today because of the Moon card but having said that we do pass all that and in this Judgement card we make amends with the past and look to the future. So asking when Freddie will be found I will say, in the future with the numbers 20 or 2. 0. Im getting a sense of life well spend and new things happening.

Freddie has not been found for 7 years and I feel it difficult to throw a huge level of optimism in finding him but strange things happen and maybe there will be some kind of resolution to this. I certainly do not think he could be lost forever.


The red cross is a rescue service for the sick after all so Im pretty much feeling that maybe its still possible he will be found.
This card can also indicate a period of time in hospital but also it is asking that we let go of the past. So maybe its not that Freddie cannot be found but perhaps that it is not necessary to find him?
I do find that strange but I will just leave things this way for the time being and come back and have another look in the future.

Tarot is not 100 per cent accurate and sometimes not all the card details apply but I try to give the information that sticks as the card is selected. I hope that something here is useful in some way . I do seem to have that signal that tells me to 'lay it to rest' so I will just leave this as it is for now.

Empathy.
Family Wants Closure 6 Years After Dad Vanishes on Father's Day - July 15, 2011
http://unsolveditn.blogspot.com/2011/07/family-wan...