South-east Asian states have joined forces to search waters between Malaysia and Vietnam after a Malaysia Airlines plane vanished on a flight to Beijing, with 239 people on board.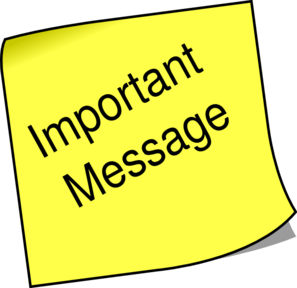 Please note that tarot will pick up

TRENDS /VIBRATIONS

of

PAST PRESENT AND FUTURE

- it will pick up anything that is 'out there' true news or false news - either way it can throw light on what is 'in the air' - please bear this in mind when you are reading the insights.

It is very important that 'readers' of the blog understand this, therefore one has to be very discerning when reading. Media news can put out stories that are not factual or are pre -mediated but Tarot can pick that up. It does,nt mean that tarot is wrong, it shows tarot can see what might be suggested. However when writing the tarot it may be taken as fact.

Tarot does not have all the answers or claim to solve issues. All it can do is show what it feels may be of USE or point out possibilities.

Please always read the following

ABOUT TAROT ON THIS SITE

which is a useful article in respect of all the Tarot printed for Missing people/children.

TAROT CANNOT BE CONSIDERED AS

100 PER CENT ACCURATE BY LAW.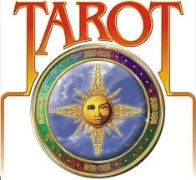 MALAYSIA AIRLINE
9TH MARCH 2014

I have been asked about the latest disappearance of a Malaysian Aircraft that is in the headlines right now. I really do not know if Tarot can help although I have looked previously at another airline disaster and had a few correct results being given a four and it was the distance that aeroplane was from the coast. I also had the coast of Africa which was correct for Air France.
However, I think I have been asked a little late to look at this situation as I feel Tarot may not be able to assist. Only time will tell.
My Tarot system is not guaranteed so I feel I have to remind you as always that I can only make suggestions and thats all. The rest has to be revealed at its own time and speed. I am very sorry to hear of this situation however, and my entire sympathies go out to the family and passengers.
This card you see here is a Work card and the first thing that came to mind was KOREA (Career) also the card is initially South and there is 9 upon it. This could be distance or timing. Now we have to bear in mind that this Aeroplane was travelling from the South at Kuala Lumpur to Beiijing which is a pretty straight line from what I can see on the Map but slightly North East.
It is said that there are oil slicks near Vietnam and this card would produce a 'V' sign within the journey of these wands. I do worry about the fact that we have a 'hurt man' on our card because often the first thing that would be natural to assume is an 'attack' and some kind of preparation for an onslaught. This plane is 'between places' and our card is going to show that so Tarot recognises the question.
This is a 'hot card' and can signify 'fire'. It can also give green mountain ranges. The other direction on this card is South East.
Im being shown a Thursday.
I am not really sure what to tell you all because this is a completions card when there is a 9 and it seems that there was some action or energy at the inception of this craft taking off. With the fire elements it makes me wonder if there has been a fire aboard of course that cannot be all here when there is a sign of attack. But it could in loose perpetrate attack of fire on board. I feel that is what is being shown to me unless it is a physical attack. Of course it is rather a difficult card to be given as our next card would produce a certain amount of treachery and when there are documents involved as there are in the 10 of wands it can show a link to those false identities aboard. Other 'arrows' might be seen too which could suggest that attack but that is Tarot's way of trying to explain that something has happened to that plane that has affected it Im afraid.
Air France did not really seem 'cleared up' in anyones mind and that was a terrible situation too.
I am mindful of distressed relatives and its very hard to look at their pictures waiting at the airport at the other end. I cannot promise good things because if I link up my 9s I am going to be seeing Water twice in them, some form of 'security' but I dont know how that word is going to truly fall in whether 'security' to do with people or in uniform. I feel the sense of 'defense'.
I do not want to write more on this for the moment but Im wondering if this plane was going to change direction as I have a turning point here and a 'target' so part of me felt that it was going to try to take a different course. I could be wrong. I have a letter Y but whether that has anything to do with things I really am not sure. I was asked to look at this Tarot but I must say I felt very reluctant to want to do so particularly in the wake of Air France.
I think I should leave it here for the moment and wait to see if there is any confirmation as to whether this aircraft has been found. If it is not found within a week I will come and have another look. Answers may take up to 9 weeks to discover exactly what the situation is.
As always I accept that Tarot cannot give me names and it is very difficult on a world map when the language barrier is there on the land as I cannot always make a suggestion as to 'what point' Im looking at as I cannot compare what Im seeing in Tarot against a 'foreign name'. I will keep you updated with news..
Empathy.
UPDATED 9TH MARCH 2014