I
Jesy has been on my mind for the past two weeks. I kept thinking my mind has been 'checking in' all over the place in recent times - maybe that is the case as I feel like there are thoughts floating about everywhere. Jesy has today announced that she is taking a break from Little Mix. Funny but 'I knew that' - ! I have not had enough time to listen to the thoughts that have nagged me. I will be back here to write something down.
The first thing I MUST write down is to Jesy herself.
JESY - you are STRONG - this is all a 'moment in time' - you must never ever doubt yourself, your beauty and your purpose in life. Dont fall off the path!
I will be back!
Empathy.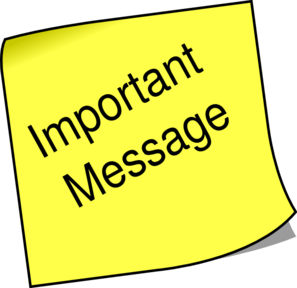 Please note that tarot will pick up TRENDS /VIBRATIONS of PAST PRESENT AND FUTURE - it will pick up anything that is 'out there' true news or false news - either way it can throw light on what is 'in the air' - please bear this in mind when you are reading the insights.

It is very important that 'readers' of the blog understand this, therefore one has to be very discerning when reading. Media news can put out stories that are not factual or are pre -mediated but Tarot can pick that up. It does,nt mean that tarot is wrong, it shows tarot can see what might be suggested. However when writing the tarot it may be taken as fact.

Tarot does not have all the answers or claim to solve issues. All it can do is show what it feels may be of USE or point out possibilities.

Please always read the following

ABOUT TAROT ON THIS SITE
For those unaware of Jesy and who she might be - she is a singer in a British Girl Band called ' Little Mix'.
This is a highly successful group and currently have a new Album out called ' Confetti' which is receiving a lot of very good reaction.
I will let you look up the details of how Little Mix formed but just to say they are very gifted and the most versatile vocalists. Jesy has had some issues with self image and addressed this problem in a documentary' Odd one Out'.
I will tell you that if Jesy EVER believes she is an odd one out she absolutely is not - just unfortunately she is in an age group and profession that provokes stupidity/trolling/ unkindness and possible other negativity from other. Yes its sad but this is all the reason why cyber bullying has to be stamped out. It is so totally unacceptable.

I have felt an absolute jab in the arm to write something recently but I have had a busy workload yet knew that I had to get something out. My first thing is to let Jesy know NOT TO DOUBT her feelings but I also am concerned that she allows herself to be engulfed by insecurity and this is an important message to her to' let that shit go'. That is how I heard it in my head.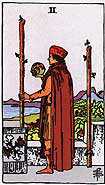 I think its important to be careful WHAT I write because I know this girl is seeking privacy for herself. This card tells her that she is looking ahead and likely might have a few plans. She might even think about a move between now and March or perhaps making a bigger change in the same period of time mentioned. She honestly has everything she needs right now whether she sees it or not because her wand is firmly established behind her and she is standing on a parapet here where she has a certain amount of dominion. There is a BIG SURPRISE here - whether she expected this or not and that means she has to make a DECISION. This decision would have far reaching consequences as you can see from this card it is the longview. There may be international or possible connections overseas.

This card is about PLANS!
I see that as this two would connect on the outside to The High Priestess that if Jesy has secrets she will reveal them when SHE WANTS TO not be forced. I do see work issues ahead. I also see possible joint needs for agreements. Where this decision is concerned - she may wish to sit on the fence for the time being. Family things might be here. Possible separations in some sphere also.

At the moment I think other people should NOT INTERFERE. Thats what Im feeling about Jesy at the current time. If anything doesnt smell right to Jesy she is right to stand back and give it a bit of air space. She must not be allowed to be manipulated and or pushed into any agreements at the current time or appear gullible so she must keep her wits about her and think hard. She is wise not to just guess things she is better to check things out in a proper way so basically double checking important matters could be good advice.
Unless Jesy is writing songs and using her imagination for that - then this is a time where active imagination can cause problems - dont over analyse anything is my advice because you will give yourself a real headache. This is a great time for CHILLING OUT....seriously...just doing what you want without being disorganised because its the disorganisation that can bring/cause issues even if its just irritation.
Jesy has to go back in her head and remember when she thought about her dreams and the highest star. Its still there - its just that sometimes it comes wrapped up in different packaging. Dont lose sight of it Jesy.
Buying something special possibly even a bit of jewelry might figure for Jesy or just something nice. I really want to emphasis to her to BELIEVE in herself and never measure herself against others. Insecurity needs to be put into an invisible football and kicked right out of sight.
The body. Jesy knows. Dont get overwhelmed.
YOGA.
An opportunity has or will be offered.
Im not going to write anymore at the moment.
Its all a message really and that is to tell Jesy she is valid, she is a beautiful girl, she is cool and she has allowed herself to be on the line to help others - all she has to do now is LET ALL THE CRAP GO and BE HAPPY. It is actually easy once all the people in the head are told to clear out . She only has to believe. Its up to her BUT never be reckless if it can be avoided.
One more thing ' sticks and stones may break my bones but words will never hurt me' - an old saying but its true.

Empathy.

You got a fast car
I want a ticket to anywhere
Maybe we make a deal
Maybe together we can get somewhere
Any place is better
Starting from zero got nothing to lose
Maybe we'll make something
Me myself I got nothing to prove

You got a fast car
I got a plan to get us out of here
I been working at the convenience store
Managed to save just a little bit of money
Won't have to drive too far
Just 'cross the border and into the city
You and I can both get jobs
And finally see what it means to be living

See my old man's got a problem
He live with the bottle that's the way it is
He says his body's too old for working
His body's too young to look like his
My mama went off and left him
She wanted more from life than he could give
I said somebody's got to take care of him
So I quit school and that's what I did

You got a fast car
Is it fast enough so we can fly away?
We gotta make a decision
Leave tonight or live and die this way

So remember when we were driving driving in your car
Speed so fast I felt like I was drunk
City lights lay out before us
And your arm felt nice wrapped 'round my shoulder
And I had a feeling that I belonged
I had a feeling I could be someone, be someone, be someone

You got a fast car
We go cruising, entertain ourselves
You still ain't got a job
And I work in a market as a checkout girl
I know things will get better
You'll find work and I'll get promoted
We'll move out of the shelter
Buy a bigger house and live in the suburbs

So remember when we were driving driving in your car
Speed so fast I felt like I was drunk
City lights lay out before us
And your arm felt nice wrapped 'round my shoulder
And I had a feeling that I belonged
I had a feeling I could be someone, be someone, be someone

You got a fast car
I got a job that pays all our bills
You stay out drinking late at the bar
See more of your friends than you do of your kids
I'd always hoped for better
Thought maybe together you and me would find it
I got no plans I ain't going nowhere
So take your fast car and keep on driving

So remember when we were driving driving in your car
Speed so fast I felt like I was drunk
City lights lay out before us
And your arm felt nice wrapped 'round my shoulder
And I had a feeling that I belonged
I had a feeling I could be someone, be someone, be someone

You got a fast car
Is it fast enough so you can fly away?
You gotta make a decision
Leave tonight or live and die this way