WILLIAM TYRELL
$1 Million Reward for information that leads Police to William. 1 Million reasons to call Crime Stoppers now on 1800 333 000 ...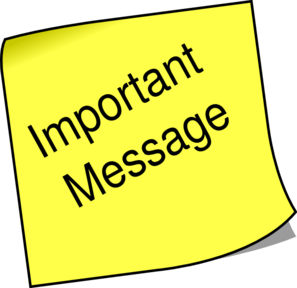 Please note that tarot will pick up
TRENDS /VIBRATIONS
of
PAST PRESENT AND FUTURE
-
it will pick up anything that is 'out there' true news or false news
- either way it can throw light on what is 'in the air' - please bear this in mind when you are reading the insights.
It is very important that 'readers' of the blog understand this, therefore one has to be very discerning when reading. Media news can put out stories that are not factual or are pre -mediated but Tarot can pick that up. It does,nt mean that tarot is wrong, it shows tarot can see what might be suggested. However when writing the tarot it may be taken as fact.
Tarot does not have all the answers or claim to solve issues.
All it can do is show what it feels may be of USE or point out possibilities.
Please always read the following
ABOUT TAROT ON THIS SITE
which is a useful article in respect of all the Tarot printed for Missing people/children.
TAROT
CANNOT
BE CONSIDERED AS
100 PER CENT ACCURATE BY LAW.
WILLIAM TYRELL
TAROT 13TH OCTOBER 2014
I have been asked to look at the situation with this little boy William Tyrell. Im afraid I was asked a little while ago but I really am unable to write on spec if I have many pending cases.
So far the last link shows that this child might have been picked up by a car. I will just have a look at the Tarot and see what I can get. Please read all the notes on my page. There are no guarantees for the information I give. Often the information is drawn from past present and future so some elements are yet to come or the general public might not be aware of some information. This happens quite often whereby I am told by private email that certain factors are correct but are not in the press. Anyway, let us have a look and see if anything might register or assist.
William was last seen about 10.30am on Friday, September 12, at his grandmother's home in Benaroon Drive, Kendall. He was wearing a Spider-Man costume and was playing with his sister when he vanished.

Not a great card to start with Im afraid. The first thing I WILL tell you about this card is that it confirms the Grandparents home. This child is seen in a bedroom. The nine often represents anguish and distress but also mental illness or sickness. It does not say to whom but it is showing a scene of concern or worry about something by SOMEONE. This card is an East CARD and would show railways, water, riverbanks, airports or being UP HIGH (ie bedroom can be up high) bear that in mind, the word air attached to anything or anything referring to UP. Can be in the name of a road etc or route. Number 9 comes up here which also could be road or route. Some problem here for about 9 months too.
Nines can be a difficult card for a person to get but this card can show a hill nearby perhaps, the words stone, bluff, canyon, tunnels can all come up as well as what I have already suggested. There is a feeling of a MAN or going to see a Man is here. I am seeing Darkness SO NOT daytime for some reason. Im feeling a sense of being stuck or trapped. Hidden/concealed also. Might be camping, scout facilities and all the other descriptions could be showing us surrounding vicinity.
What I see here is a boy in his bed - and then I see a man and going with or towards a man who might be older, grey hair and possibly beard. Not guaranteed.
What happened to this little boy is to do with someone else. There seems to have been some kind of plan and an argument or disagreement of sorts. Two people and a waterside. Difficult situation as the person should have brought him back. I think the boy has been moved.
Abduction could very well occur on these cards.
I feel as though there is something not right or something devious going on here. Feeling someone with a sense of guilt. West also comes up. I cant say whether East is the property he vanished from and to look West or the other way around I will look at another card. Yellow comes up here.
Some kind of church elements here too or spiritual effect. Feeling someone is overburdened and some choices have been made too. Anxiety and despair all round.
Might be a shady character involved here. If anyone appears suspicious.....then reason to doubt them I feel or facts about the situation. 9 of swords are endings whether seperation or ending of a situation so I am not sure yet how this is going to play out. Illhealth for someone here. Two people may know where he is.
Also have to mention islands, water, and cutting or something sharp. Could all be in a name so I am not going to press an opinion. Police will be heavily involved and I do think there is a divorce here for someone quite possibly. Golf courses can also come up and weapons but not necessarily as places but as a way of describing a name. All I can say about that.
Anything to do with MONEY names comes up. Also Hills and mountains. I have a description here of a person might even be the little boy but take note of the words that come up. Someone withTall straight body, thinness, long arms, dark hair, good eyesight 'a good piercing hazel eye, a person with quick reflexes and mental alertness. Storehouses for corn and grain come up as do playrooms, halls, libraries (something about a book here or a piece of paper or something written down).
Tricks deceit and perjury show on these cards.
There is some outside link to shops, markets, fairs, schools, halls, bowling-alleys, tennis courts. It could be linked to someone else or somehow at some point in the picture or connected in some way. Or these words may show up.
Onto the next card to ask about where this boy might be I still ask that you read all three cards combined as it is often a Tarot trait to give clues in each. Bear in mind water in this card so names of roads that have water names come up.
Being wrapped up in something ie blanket comes to mind.

Here we could have an M or a W - there is a bridge in this picture and a castle. The number is 5 which could be a distance road or route. This card is predominantly West. It could show a bridge in the vicinity and a river. North and North East come up but you have to be careful that we are not looking from the place William is towards his home so starting and ending points are difficult.
However in this card we see possibly being UNDER something or being in a dark damp place. Snow and Ice come up here as do all water elements, places where there are power supplies perhaps, basements, cellars, feeling of being restricted here. I have someone described as gives well built, body is largeand generally quite hairy. The complexion, hair or features dark, and the eyes are dark and penetrating. The face square or broad with a short neck, often giving a squat appearance. Though this is a person description could show this boy ducking down. All possible. Water around the area or in the name perhaps.
Possible sexual elements with this card but not guaranteed. Also the number 5 could bring up areas with the letter K, keys or quay or LOCK. Could be locked in or locked down or just stuck.
Marshy land or boggy land, colour Black , or black mud. churches or some church element. Ponds Lakes all these descriptions could come up as well as ruined buildings by water.
There may be five little areas of water the name Bell could come up or even silver. I see broken pottery and a familiar environment to this boy. So I do wonder how far he has gone. Im wondering if he is nearer to home. I can only digress.
Seeing prison or feeling imprisonment, similar to feeling stuck or trapped. Upset here.

Asking when William will be found, I am given under two months or that a two is involved either as a route/road or distance. Could even be a second month like February but I just give two. East is on this card but it is reversed. He will be found I feel because there is some kind of deadlock here. I think some plans to find him will be rethought and another idea is going to come up.
The most I see Williams disappearance going on for is 3 month but hes just mislaid for a time. He will be found. I cannot comment on health and do not intend to do that.
Theres some kind of falsehood here and duplicity. Thats all I can say. I would interview everyone involved again.
Meanwhile, Look anywhere inside cupboards, outbuildings or anywhere one can get trapped.
He will be recovered. I will update this brief reading if he is not found by February.
Im shown West again.
I hope this will have a happy ending the cards are not pretty.
Please read all the information combined and note I do not guarantee what I see only news reports can verify any element I have seen. Evidence has slipped away or somehow evaded. Seems to me that the Tarot could also be connecting or linking to someone else. Finances are in these cards or money names. Not sure why at the moment could be descriptions of places. It will seem William is found after a conflict is resolved.
Empathy.
UPDATED 21ST OCTOBER 2014 WITH MAP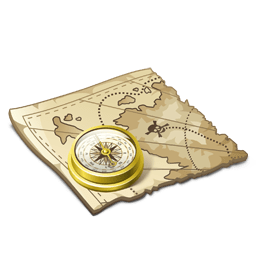 Maps are compiled following Tarot suggestions/directions which merely outlines
POSSIBILITIES
of all the areas that Tarot may be touching on or may be describing. They may touch upon areas connected to other people linked to the case. Please bear in mind that maps
cannot be guaranteed and Tarot can mean somewhere else entirely.
CLICK LINK FOR TAROT MAP
UPDATED NEWS 31ST OCTOBER 2014
UPDATED 6TH NOVEMBER 2014
UPDATED 20TH DECEMBER 2014
UPDATED 7TH JANUARY 2015
Missing toddler William Tyrell victim of possible targeted kidnapping ...
Caravan park searched in the hunt for missing toddler William Tyrell
Tradesman's rural home becomes focus of search for missing boy William Tyrell
UPDATED NEWS 24TH JANUARY 2014
Couple denies involvement in William Tyrell disappearance, in first public statement
UPDATED NEWS 20TH FEBRUARY 2015
UPDATED 20TH FEBRUARY 2015
Seems to me a woman might have a secret? also the colour BLUE initials a B J D R might show up. A woman has lost 3 children? or maybe someone miscarried. Perhaps its just fleeting information.
Empathy
UPDATED NEWS 22ND FEBRUARY 2015
9news.com.au
-
17 hours ago
UPDATED 25TH FEBRUARY 2015
Just a little note to say that I did write two 'thoughts' here about possible location areas but I decided that it is best just to stay with the initial elements of the map. I am often tempted to suggest areas but get very concerned that by doing that resources can be wasted and this is not acceptable in cases of missing people. Tarot gives what it sees which could be surrounding 'vicinity' and various clues which can look ahead and see press reports before they arrive simply because Tarot looks at past present and future. We do not know 'which is which' until stories arrive in the news to either be truth or falsity.
Tarot will pick up on things that are reported whether they turn out to be useful news items or not, it still sees them. All I can do is just write what I am given. Location is so very difficult particularly with 'naming' a place because it does take into account links to other people or anyone connected and also will describe the vicinity and surroundings. Sometimes we get more of a 'bingo' and other times information makes sense a good deal of time later. Its always difficult but location is still in early stages of 'understanding' and hence why it is an experiment on this blog. I just thought this was a useful post to make so that readers do try to understand how Tarot works. Sometimes later when the truth is out in various cases it seems blindingly obvious what Tarot has told us, but it doesnt always click at the time. All I can say is that I write exactly what I get and if it helps then this experiment with Tarot is worth the effort but we must remember that nothing is guaranteed unless the press can validate anything that has been seen.
Empathy
I felt that a B J D or R might be initials of people or places. A woman with a secret, perhaps a secret came out? I do wonder about an 'affair' though its possible that is a suggestion but I see the colour Blue whether or not it is blue garment or in a name I cannot verify that. I am sensing drinking/drugs or someone with a weak attitude. Number 2 comes up here - there is a mystery element around 28 days but at what point? was there a pregnancy for someone? I feel I should mention these things. Water elements or liquid do appear quite often in this Tarot as do Port Towns. It feels to me that there is something sneaky in the cards, something deceptive which I cannot quite put my finger on but I see a possible connection to two apartments or two high rise or two towers or even it could just be a bridge. They could be in names of places or be actual. Perhaps a miscarriage or some element that links to a female at some point? I feel as though something might have been said or a secret was out or something was written down as I see a completed message of some sort so it appears something was uncovered at some point.
I am also seeing 'ditch' 'spring' 'garden' 'orchard' 'rose' 'hollow' ' canal' and a bird name. I also see 244 whatever that is. I am seeing a mother figure very strongly but I do not know how/why or perhaps someone with a maternal element but not sure how/why this is here.
A mother will protect her child.
Empathy
UPDATED NEWS FROM THE PRESS 4TH MARCH 2015
Police call latest search for missing boy William Tyrrell 'disappointing'
9news.com.au‎

-

9 hours ago