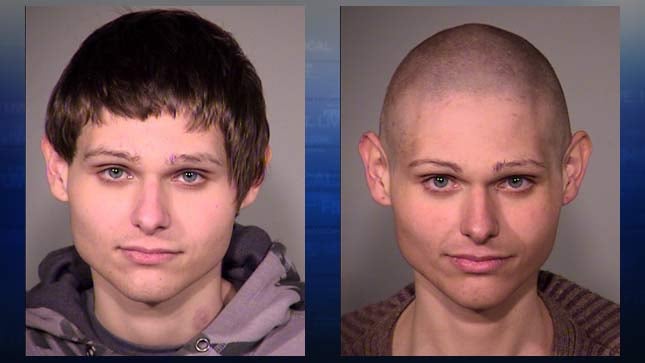 www.oregonlive.com/portland/.../portland_police_ask_public_for.html
1 Aug 2014 -

According to a news release from the Portland Police Bureau, Jesse James Preedit, 22, was last seen May 7, 2014, about a week after he had ...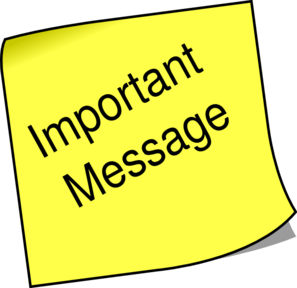 Please note that tarot will pick up
TRENDS /VIBRATIONS
of
PAST PRESENT AND FUTURE
-
it will pick up anything that is 'out there' true news or false news
- either way it can throw light on what is 'in the air' - please bear this in mind when you are reading the insights.
It is very important that 'readers' of the blog understand this, therefore one has to be very discerning when reading. Media news can put out stories that are not factual or are pre -mediated but Tarot can pick that up. It does,nt mean that tarot is wrong, it shows tarot can see what might be suggested. However when writing the tarot it may be taken as fact.
Tarot does not have all the answers or claim to solve issues.
All it can do is show what it feels may be of USE or point out possibilities.
Please always read the following
ABOUT TAROT ON THIS SITE
which is a useful article in respect of all the Tarot printed for Missing people/children.
TAROT
CANNOT
BE CONSIDERED AS
100 PER CENT ACCURATE BY LAW.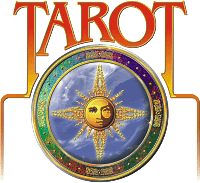 NB: The following Tarot was written 22/10/14 and has been published today 24/10/14.

It has been very difficult to keep up with the Tarot as there has been a tremendous amount of families all seeking help. Of course I wish to help everybody but time is not always on my side.

I have particular cases that I must look into and have felt there will be a 'wait'. The situation for Jesse is that his mother has contacted me and asked me if Tarot can help. I had to find a picture of Jesse and when I looked I felt a strong feeling of a cross between morose depression and a desire to mix with those who understood him. I see from reports that Jesse is a transgender, I stand corrected if wrong. However, I do sense a very strong beautiful person in the eyes that I look into when studying his photograph. This is a person in their soul wanting to be accepted and nourished. I have the Sun card for what happened but you know it is a curious card to be shown to me. First it can show family nourishment or being 'indoors' or it can show a garden of some kind. To me it seems like this person just wants to 'break free' almost like 'smell the flowers'.

Reports say that Jesse left hospital and was last seen a week afterwards. It has been reported that he had self harmed. I find this awfully sad because clearly Jesse has some very deep issues and needs of lot of understanding. I feel like there has been some form of pressure on Jesse.

The Sun card is awkward because it can show a mentor or a person around Jesse who perhaps he might feel gives him hope. Perhaps the desire to be around his own kind and is showing itself as a family card. However, it is also close to Judgement and that bothers me a bit because often Judgement can be someone who is judging themselves too hard or others attempt to judge them and that can have repercussions. Overall though it seems to me with the horse on the Sun that it is likely that this young man might have traveled or got into a vehicle as ultimately it can suggest a trip of some kind or going somewhere. I never really see the Sun card as a negative particularly upright but sitting closely to the Moon and Judgement one has to bear in mind that there is a lot of delusion or confused thinking going on somewhere.

The moon card can stand for the mother or a very feminine quality and as Jesse is transgender could show that he has a very confused state. Im not suggesting that he doesn't know who he is what Im saying is that he is two people really and likely in his mind things get foggy and weigh on him.

The moon is also a water card

so emotionally a lot must be going on at the time of disappearance in his emotions. I feel like he could have thought about making his way home or to a family member or at least to someone who he feels he can talk to or feel comfortable with.

That's what I seem to be getting. The Judgement card can also represent kissing the past goodbye and looking to the future or wanting to go into a new life a new beginning but Judgement could also be the hospital or a health area. So Im a bit perplexed that the next card would represent that as we are looking at sometime after when Jesse disappeared. Drugs, alcohol can come up on this card its not always the case but I have to mention that.

I feel in my heart that I should be looking at the world card where we have a trip and a feeling of a 'circle' . I just have the feeling of going around and around??

Now ultimately this boy could have gone someplace new. I think that we should look at the numbers 1 and 9 . or number 10 or indeed number 19 they could be route numbers distance or something pertaining to him in direction. The sun card goes East to West as a rule. I am seeing a stone wall here and I think white or silver vehicle but I could be wrong. Flowers, the Sun, bees all come up on this card as odd as it sounds often has some significance. Also see a red cloth or sign perhaps. The North East can also show up. We have to be careful with direction as it could be direction FROM the last place seen or that the person is south of that so do be aware.

Maybe the Sun is Sunset Highway or part of a name? auditoriums, forests , parks, museums and grand public buildings can often come up on this card too. Red Cross matters can come up and church names or church yards all possible. Sharp objects can also appear on this card.

Bear in mind the reminder that Tarot is past present and future and can describe places or events from these passages of time.






Im getting the feeling of 'over the hill' or a hill. Not sure if that is in a name or not but I just see that somehow. There might be an airport in the distance. This card is a number 8 but its wise to also include a 7 both of which are numbers on a map for route numbers or distance/timing etc. It could very well point out the name of a place too. I feel that this card is a SOUTH card but I will look to see what other direction may be on offer here. There is a house on a hill it might be symbolic such as trying to 'name a name' of a place but rural ground and

a stream or even river might be somewhere in the area.

South East is the other direction I have but again one has to be careful to marry this up as either starting or ending point from where last seen.

Open fields, Hills or names that have those words in them, sometimes being in an 'upper' area or again upper can be a word to describe a road etc or anything that is of that nature. Feeling we have heat here or fire or some kind of hot element. Stables or names of horses might show up names like Bridle etc. I feel like there is possibly sport fields around somewhere, maybe even a motel and

Im seeing water

but I keep thinking that's at a distance but not that far like the long view. We have to watch the directions as they are from starting or ending points.

Im seeing links to students and university. Doctors and Lawyers. Also getting the word TIN. I dont know whether that is a description of where Jesse was last or not. I feel that the Pearl District near the Freedom Center comes up but again I know that it may not be location I just feel those names should be mentioned regardless for some reason or another.

Maybe a 7 kilometer radius of Portland?

something significant there perhaps. Tarot can often point out a lot of things in a vicinity that might have been linked to a particular person or someone linked to them.

The thing to watch about a reversed wand is the possibility of hostility or arguments at some point, quarrels perhaps and a group of people, all possible. Also with wands are cars that can come off the road so a reversed wand is /can spell problems at times. There is a definitive masculine energy that arises in the Tarot so far. Attempting to thumb a lift could also be here.

I still feel there's something about a wall or a hole in a wall if that doesn't sound too vague.
Roads that add up to the number given could also be useful. Wands also have points. Bear that in mind. All possible helpful descriptions and all three cards attempt to tell or pinpoint where a person may be. Perhaps the 205 route somewhere around there might have been connected nr Willamette Cematary?

Also feel a Circle or maybe its a Circle K Store? again everything I do see might just be vicinity or surrounding elements.







Im given a 3 which is either a route

timing or distance for Jesse to be found. I think teamwork will find him. A building near

water comes up.

Perhaps the three is a month or date of some kind.
Possibility of an arch or

bridge

shows here too.

With work I do think that Jesse can be found so I certainly do not think its out of the question as Im looking more to a positive element here for recovery of him

. I would hope by years end but Im not going to promise that.

I have North in this card.

December

to January seem to stand out for whatever reason they show themselves. Colour Green. Maybe just outside of a main town. With the number 1 and 9 in the first card in particular the 1, a person can change their identity.

Help will be sought and given to find Jesse, it must be followed through of course. Tarot can give no exact timings or what year but I have simply written down the brief messages I have. It is always cryptic and often makes more sense when a person is found but sometimes it can give direct clues to those who know the areas or the person who is missing or even more about the situation than I do as the reader.

There could be some elements of construction or building work, or perhaps I am being told that one has

to work hard to find this young person. I feel there is success attached to finding him but of course time will tell.



I note I have been given

North

and South once again, applying that to a direction is either going south from where last seen and looking North or the other way around.

One must also realise that North and South can be names of roads etc. So please be careful on location. I will ask Dee if she can put Tarot pointers on a map so do check back.

I do have bone and joint problems and I feel that

one must be aware of health issues

and the fact that Tarot is not going to talk about health matters. Tarot will only reveal what where and when to do with location and events. There is

an excess of cold

being given here so I wonder if at some time Jesse was exposed to some elements.I see the word Tin and Coal and Burns. There is a very slight chance of a an accident with a car but Im not sure how that would relate as I seem to see speed.

I will leave this here. It is a very brief overview that will need looking at again if Jesse is not found by January. Please combine the descriptions in each card for it to produce a few hopefully helpful elements. Tarot does not get written with guarantees. There are no guarantees at all and nothing can be confirmed unless there is a valid news report after the writing of Tarot.

Empathy


UPDATED WITH MAP 26TH OCTOBER 2014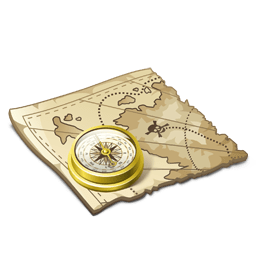 Maps are compiled following Tarot suggestions/directions which merely outlines
POSSIBILITIES
of all the areas that Tarot may be touching on or may be describing. They may touch upon areas connected to other people linked to the case. Please bear in mind that maps
cannot be guaranteed and Tarot can mean somewhere else entirely.

CLICK LINK FOR TAROT MAP
https://maps.google.com/maps
UPDATED 9TH DECEMBER 2014
I am so sorry for the mother of Jesse as this is a very sad time for her and a sad conclusion. Unfortunately, I cannot discuss health matters but I did try to gently put it over that healthwise was very tricky for Jesse. I did not have an island in my cards but Jesses life was not ended there he was swept along there it seems. As you can see from the report below Jesse mother believes Jesse went over a bridge and oddly I have seen a bridge in Tarot and water was very prevalent in the Moon card. I feel this troubled young man is at peace now and I know his mother can take some consolation from that albeit nobody can sit in her shoes at the moment. I wish her comfort in the fact that Jesse has been found.
Note the last card did tell us he would be and gave us the number 3. We also had North and Jesse was found East of the 30 route. God bless him he was such a beautiful soul.
If there are any more details to post I will update as obviously at this time no one can trace Jesses' actual movements.
Empathy
OregonLive.com

-

20 Nov 2014

Oregon State Police troopers, who found the body at Willow Bar State Park in Columbia County, said Preedit's death did not appear to be ...