DANIEL THOMAS ROSEWALL
Missing since - Wednesday 27 January 2010,


Police are searching for a Victorian man who has gone missing in remote scrubland near Broken Hill in the far west of New South Wales.

Around 7am yesterday (Friday 29 January), police from the Barrier Local Command located a red coloured Mazda 3 with Victorian number plates abandoned on Walangi Road, a dirt road 50km north of the township of Silverton.

Police have expressed concern for the welfare of the car's driver, 28-year-old Daniel Thomas Rosewall of Bendigo, Victoria.

Officers fear Mr Rosewall has become lost in barren scrubland, in 40 degree heat.

It is not known whether he is equipped with food or water.

He is described as white European in appearance, 178cm tall, with a medium build and short, dark coloured hair. He was last seen wearing a grey collared polo shirt, dark coloured shorts, black business shoes and a baseball cap featuring a "Sox" motif.

NSW Police are coordinating an extensive ground and air search in conjunction with the State Emergency Service, the NSW Rural Fire Service and local landowners.

A Polair helicopter is working in close contact with police ground units in an effort to locate the missing man.

Police are keen to speak to anyone who has had contact with Mr Rosewall in the past 48 hours or who may have sighted his red Mazda.

Anyone who has spotted him or has information about his whereabouts is urged to contact Broken Hill police on (08) 8087 0299 or Crime Stoppers on 1800 333 000

29 january he was spotted in his car sleeping but after that not seen again.




Please note that tarot will pick up
TRENDS /VIBRATIONS
of
PAST PRESENT AND FUTURE
- it will pick up anything that is 'out there' true news or false news - either way it can throw light on what is 'in the air' - please bear this in mind when you are reading the insights.

It is very important that 'readers' of the blog understand this, therefore one has to be very discerning when reading. Media news can put out stories that are not factual or are pre -mediated but Tarot can pick that up. It does,nt mean that tarot is wrong, it shows tarot can see what might be suggested. However when writing the tarot it may be taken as fact.

TAROT

CANNOT

BE CONSIDERED AS
100 PER CENT ACCURATE (by Law)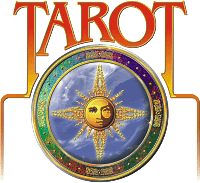 DANIEL THOMAS ROSEWALL
28 JANUARY 2012
ABOUT THE TAROT ON THIS SITE
I have had a request on the blogger to look at Tarot for Daniel who disappeared in 2010. It seems that although he went missing on 27th January he was spotted on 29th of January where he had taken a couple of days out to himself. I think the best thing would be to concentrate on the second date initially and see what could have occurred from there.

Firstly I just want to remind you that tarot does not have all the answers, but it can give glimpses past present and future and sometimes it seems they have truly helped. Tarot is not considered as 100 per cent accurate by law and for that reason you must always go to other sources for factual information.

Well, I have two pictures of Daniel and he seems like a nice beaming personality looking back at me in the photograph. I hope that we can get some information that might assist. So firstly I really wanted to see what would come up about the 29th of January after he was spotted in his car.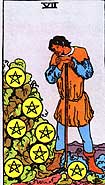 According to the card I have been given Daniel was checking his financial situation out as he had to make some kind of difficult financial decision? It seems that his focus was about evaluating a few things, finance and work and thinking about options for the future?

It does seem that money was focus but it does not make me feel he was robbed. I would be looking at a different card if that were the case. However, work and the future and making money were very much a part of something he was likely mulling over. I also have a 'farmers field' here and that could either be part of the scenery or symbolic.

Either way its one of those situations where he was checking out his cash and wondering whether to use it or save it? I just get this feeling with the next card that he wanted to make more money and I dont know if he wanted to be a self made man buy his own house be his own boss. Either way, work and money matters are very strongly mentioned here. A new job could have been hovering and if not in reality it would have been something he was thinking about.

I am seeing a building with an arch and a couple of dogs. I dont know if thats a family home or just a very old building but its somewhere in the picture I have. I also note that he is near this house and I just see him on his
own in a garden or near a garden. Its a very rural card. I also see him walking there so he walked to go to this house.

The card also shows a girl with dark hair and though I cannot be absolutely certain there could be another person in the picture too someone up to the age of 32 possibly male and maybe ethnic. This house is often described as a 'manor house' in the picture but really its showing a big old building I think. Possibly could be a work building and not a house but I will say both for the moment. The direction I have here is

North

. I seem to see a very inviting situation with the Queen of Pentacles.

The Queen is someone who is smart and offers shelter and comfort and is a very smart person quite businesslike but helps anybody. Perhaps just because its a Queen we should not put a gender there but I would say that I am seeing someone willing to help another person out. I also see an older guy here who is a good businessman, either tax accounts, financial man someone you could take business ideas and thoughts to but men like this can also be very seedy characters also and take advantage.


Depending on what was going on with Daniel I am not sure how this would all lay down with the facts. I just seem to see two or three people here who dont have a lot of money in the picture and they look almost like beggars. Im wondering if he tried to help them out? Im trying to see if there is a problem on these cards but they are upright and nothing is striking at the moment as odd except for the people they have appeared and need charity.


He could have been asked for money now Im looking at this. I am seeing this arch or bridge and there might be somebody with a limp. It also might not be Daniel that was walking along, it might actually be these people instead. I think it could be a man a woman and a younger person but the woman has got something on her head. I am also seeing a pole or a sign here?

I am seeing that building which is like a church, or santuary or a mission somewhere you would get help but for some reason I dont see any help being sought from there. Is it possible that Daniel went to the Bank? I have a letter G here and I am seeing him outside of town and he has possessions with him that for some reason he is hanging onto quite tightly but I dont see anybody chasing him or being after him in this line up of cards. It might just be that the possibility is there?


Yes, looking over this section of thoughts I am feeling that he could have 'shared something' with somebody or tried to help someone himself. I just see some kind of 'investment' made and it might mean he bought something or gave something . Tarot is past present and future and perhaps its not hitting on what I want to know but I stick with what I am given and here it is telling me that there was some financial opportunity and it seems to me a new job??? or promotion?


It is also initially talking about one year so its been a year since Daniel has been gone. Did he accept a work contract from somebody? I do see school/college but Im still seeing a new job here. Daniel was all for working towards the future and long term benefit and I really think this was something that he was hoping to improve on and appears in this card to be planning for the future.


I think he wondered whether he was just putting his time and energy into projects that were not really going to get him where he wanted to be, he seemed to want more and I can see him thinking about this so strongly. I keep wondering if he worked on the land? as I see a farmer here. Maybe that is just a symbolic reference. Well, we seem to see more or less what was on Daniel's mind.


He is definitely out side the town itself and to me it seems as though he is doing a job or doing something which is labour? Did he have car trouble maybe he had to stop to fix that? I do see an older guy and he might have a black car or a dark car maybe Brown . I think he is wearing a chain or necklace?

I keep thinking that this older man is the one connected to the big building with the arch. I cant make out if its a home or a business but thats what it seems like to me. I am seeing this church, mission or place where you can get help for things but I dont know how it fits in. I wonder if someone is building a house? it all seems so strange what I have here but I cant see the negative factor right now.


I think he had an 'unexpected job' and that is strong but theres a feeling that he did not make enough for it and thats why Im seeing him evaluating his money situation. I dont know he wanted a loan or needed more money or the exact 'thing' only that it was something he wanted to sort out.


This brings me back to wondering if he did a job for somebody and felt under paid and needed to sort that out? but I dont know how the other people come into the picture. I wish I could nail that down. Im seeing a white and blue shirt and some kind of 'orange' tunic? Not sure if thats a uniform?

It is possible he has got into an argument about money or disagreement because I cant think of anything else that is the problem here. So thinking out loud and typing it out I would nutshell it all and say that he felt undervalued or was shortchanged somehow for all his efforts.

I do have the colour green here and I do think Daniel might have been talking to someone about finance and speaking his mind about it.


Just as I am moving off this pentacle subject I am getting music and art here and possibly even a building in connection to that. It seems to me that Daniel was offered some good advice about a matter also about how to deal with something. I also feel with College or school coming up that perhaps even those names could pop up and I have something here about a mentor?







I have south to south East given to me here for Daniel. Here we are going towards an airport we are going towards a town and I have the word laurel here and possibly victory - it is also giving me a sports connection or somewhere there are sports fields. I have a motel and I have some opportunity to do something and thats where I feel this work matter has come up.

I also think that there could have been a group of people and though there are five in the card it could be less but they might be competative with Daniel or even being a nuisance to him. I see him near or on a hill and then I see travelling to the South East where the hill becomes in the background and there is a building there .

The terrain is land/fields maybe and a stream or some river of water. I see fences/or concrete/tarmac or even a wall and some kind of sensation of possible headache or injury to the head. Im not sure if its something to worry over as a physical injury or not. But it does seem that he is or was hiding out at that point ? I have him going towards this town and being given a lift by someone?

I am seeing agricultural places and possible sawmills, or cabins or wood and it seems to me that theres a stop off entertainment place? also I see construction maybe real estate being built or someone who mends roofs. This sort of links in with the other card but I cant get it clearly at the moment but as it goes to the end of the suit I see him disappearing and I see that really fast car there.

This location just seems to be past a HIll or name of Hill and before a town so between the two? Number 7 is important in the first card that I give and the colour Green and in this particular card I want to give an 8 but curiously though the arrows are moving South East there is a WEST name here.


He has had some kind of hasty message to go somewhere and acted on it but Im feeling that in this card we are getting West and Water linked in even though we are South. I dont know if I feel good about this card or not because a person can feel a bit attacked in the seven and the eight shows someone getting away swiftly and then trying to get out of sight but really this is a card for location and Im not sure if anything here will make sense.

The colour red is important and we do have a palasade which is like a fence or high structure such as a wall. Might be a bridge but I cant vouch for that. There seems to be a lot of scenery description in these cards. I hope it can fall into place for somebody. I do see buildings though and going towards them so I will try to look at a map so I can understand what Tarot is saying. Its usually helpful when I do.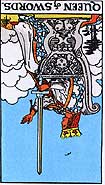 Looking at the begining of the report above I see it is BROKEN HILL, I do feel silly, I should have realised when I talk about a hill I go into a trance when Im writing things down but because of that I needed another card and I have drawn this Queen. She is giving me 13 as a number and we can see an an airport and a hill and railways in the page so Im thinking that he might be in that area.


I am seeing some kind of establishment which could be an entertainment place or somewhere near one or the name of one and I felt that in the wands because of the music/dancing that came to mind previously. I feel he is between the HILL and this entertainment place or building. I am seeing something about 'jewelry'.

There may be stones or rocks or they could be in the name of a place too as well as water being present . I am also seeing two people. I think something happened to two people first one then the other? Also getting concrete here I dont know if thats a name or a reality. I think theres someone here that wont tell the truth about something. I feel as though evidence is taken and destroyed or for some reason its hidden and its a problem.

I have the name of a woman come up so I dont know if thats a place name or whether it is somebody here. I have some kind of jealousy in the picture and I also see something Shiny and the colour black comes up too. There is a bird that hovers in this card. It is lone.
I will have a look at the find card.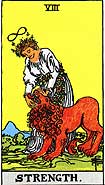 If anything has happened to Daniel he would be identified via dental means. I see here that we have a number 8. Our last card was a number 8 before the Queen. Therefore Im feeling 8 is a strong number and it seems to be between towns or between places where there are buildings.

I am getting him high on a hill and Im seeing an isolation there. I have the word lion and Rose here and Daniels name is Rosewell.

There is a church or a place described somewhere in the vicinity but the strongest number is 8. If we add up all the numbers together that we have I am getting 10. So 2010 comes up here yet we are in 2012.

I think that evidence needs to be found and linked back.
However, two people seem to have the Key to finding Daniel or there are two people when he is found. I feel it is possible to find him as the strength card overpowers delays so it is very possible that he could be found in the eight month which is August or with an 8 being prominent. The colour White may be useful or something white? Following strength we have number 9 the hermit which is seeing Daniel taking that time out. The hermit is high on a hill looking over according to the card but it also shows that one is not seen . The hermit is out of the way places like campus' and mobile homes and often off the beaten track. There is a Star in this card and sometimes thought of as christmas but I think of it as a lantern. It is not lit so therefore there is no true sign that he is where he is.

The Wheel will show us that there will be a chain of events that leads to success therefore another reason I feel he will be found.

I hope somehow Tarot helps even in a small way but remember it picks up all bits and pieces rather then a full story and this will be information for past present and future. Hope it helps.

Not all Tarot details will apply but I have done my best to bring forward as many thoughts as possible.

Empathy.
UPDATED NEWS 3RD JULY 2012
MISSING: The search for Daniel Rosewall could be over after human remains were found near where he went missing in January 2010. Police are trying to determine if the remains are Daniel's.
Human remains found on cattle station near Broken Hill
www.bendigoadvertiser.com.au/.../remains-found...daniel-rosewall/2...
18 hours ago –

Police will use forensic tests to determine if human remains found on a remote cattle station near Broken Hill on Sunday are those of missing ...

NEWS UPDATED AUGUST 2ND 2012



The Age
Vic dad waits as remains are tested
Herald Sun
‎ - 7 hours ago
Police believe skeletal remains found in a paddock at Wilangee cattle station, about 70km northwest of Broken Hill, on Sunday afternoon may