If you are a regular reader you will know that I have written hundreds of insights for Madeleine which I post on my missing childrens forum.
Over the time since this lovely little girl has been missing, she has had hundreds of supporters and nearly 500 on my forum - there is a faithful group there everyday always hoping to hear some good news that Maddie may be found. During the time I have written for Madeleine I have tried to post just interesting things here on the blogger, and some validations of the tarot I have seen with news reports to match them once the information shows up that tarot may have alluded to.
Just lately there has been another report that matches some tarot from 2008. I will post it below, its rather intriguing.
Thank you for your constant support of Madeleine and all the other children out there. They need you .
I have 'borrowed' a wonderful signature from one of our lovely members - you can see how much she cares for Madeleine and let it be a message to keep looking everyday.



This latest report seems to talk about a letter that was sent to Mr Hewletts son. Below that are extracts of tarot that seem to allude to a letter or document and could very well be pointing out this latest news a couple of years ago. Oddly and surprisingly, tarot gave us a 'builder' and an initial and appears to have mentioned similar things written in this current news report below.



http://www.thesun.co.uk/sol/homepage/new....ook-Maddie.html


By ANTONELLA LAZZERI and ANDY CRICK

Published: Today
MADELEINE McCann suspect Raymond Hewlett confessed on his deathbed that he KNEW what happened to the little girl, The Sun can reveal.
In a letter to his estranged son

Wayne

, he denied having anything to do with Maddie's disappearance.

But he said he knew she had been stolen to order

by a gipsy gang who kidnap children for wealthy couples unable to have kids or adopt.





Hewlett, a serial paedophile seen near the spot where Maddie was snatched in Portugal, said they had a "shopping list" of potential targets - such as a little girl with blonde hair like Maddie.

Private detectives working for Maddie's parents Kate and Gerry are "extremely interested" in Hewlett's claims.

A source close to their ongoing investigation said: "What he says fits the No1 theory, which is that she was stolen to order."

Hewlett died of throat cancer in April, aged 62, after persistently refusing to meet the McCanns' detectives.

He became a suspect because of his appalling record of rape and abduction of children.

And he was living as a nomad in Portugal with his second family when Maddie vanished from the McCanns' holiday apartment in Praia da Luz in May 2007.






Hewlett's letter to

builder

Wayne, 40, was delivered to the son by a mystery man - thought to be a solicitor or a private eye - a week after he died.

Most of it was an apology for how his vile crimes had affected his first wife Susan and Wayne.

But then he went on to write about Maddie, who was nearly four when she went missing.

Wayne, of Telford, Shropshire, said: "It was a bolt from the blue and I shook when I read it.

"He stated he didn't want to go to his grave with us thinking he had done such a horrible thing.

"He said he had had nothing to do with taking Maddie but did know who had.

"He said a very good

gipsy friend

he knew in Portugal had got drunk and 'let it out' that he had stolen Maddie to order as part of a gang.

"My dad said this gang had been operating for a long time and had snatched children before for couples who couldn't have children of their own.

"Maddie had been targeted. They took photos of children and sent them to the people they were acting for. And they said Yes or No.

"Dad said the man told him

it was nothing to do with snatching children for a paedophile gang or for a sexual reason.



"He said there were huge sums of money involved. And he totally believed what this man was saying."

The account fits with others surrounding the Maddie mystery.

Several strange men were seen taking photos of children around the Ocean Club resort in the days before she vanished. And The Sun revealed earlier this year that a British expat thought he had seen Maddie in a white van driven by a gipsy couple the day after she was lost.



Wayne,

who had no contact with Hewlett for nearly 20 years

, said his father's letter seemed "very genuine".

He added: "I don't know if this is what happened to Maddie or not, but it does make sense. I can't believe he'd go to those lengths to make up some elaborate lie when he was so weak and ill."

Wayne said he considered going to Kate and Gerry with the letter but was worried it could cause them more heartache if it gave them false hope. He added: "I actually burned it because it unnerved me so much.



"To have a letter from someone you hated for so long was just mind-blowing. I couldn't deal with it."



Wayne did not contact The Sun about the message. We learned of its existence through a friend.

But now he intends to sit down with the Maddie detectives to tell them everything he knows.

The McCanns' spokesman Clarence Mitchell said last night: "We are extremely grateful to Wayne for coming forward with this information and

the detective team will be interviewing him as a matter of priority."




TAROT EXTRACTS - from 2008.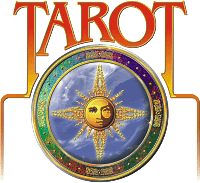 Tarot below is uploaded from my forum with accurate date and time of posting reflecting trends past present or future.

Please read this tarot below and compare with todays news report above.
23/24 May 2008 Talking with Madeleine Tarot
« Thread Started on May 23, 2008, 23:29 »
........
A strategy is being mapped out by a crack team of specialists

, people on the job to find Maddie. This mission WILL be completed with competence. Yes it will. The situation is in capable hands and the mission will succeed.


Im being told about a man who works in

c

onstruction

, hes going to move on to other adventures but

he is there to give some kind of message

, he breezes in, drops in like a stone out of the sky, he is a bit of a nomad, he travels does this man, goes here and there and everywhere, he seems important for some reason.. He was never going to be there forever anyway...this is a real outdoor person, might even be interested in archaeology though I dont know what this has to do with anything - does this relate to no stone unturned? Is this the final furlong, I feel it is, I feel this is the last stone to be unturned... someone will say something and he might not be able to be found afterwards because he just does not seem to be in the same place....his words...

his words are the message, the courier...

he might just have 'come across' Maddie by accident

, but hes going to say so...thats what I feel this card is about.

Its like 'hes passing through' and what do you know? he sees her...thats what it feels like...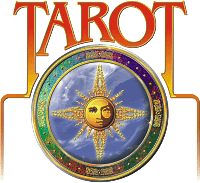 TAROT 4 MADDIE 28 FEBRUARY




« Thread Started on Feb 29, 2008, 2:05



The man at the centre of Madeleine is probably a TAURUS ( bull)
IE: KING OF COINS.This card belongs to the Court Cards of the Tarot and is known to be The Builder.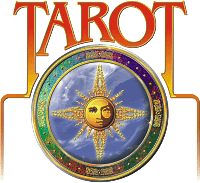 TONIGHTS INSIGHT 7 August Empathy.




« Thread Started on Aug 7, 2008, 0:41 »



There is also part of me that has been given a strange scenario where someone takes the 'can' in this case, but actually the real perpertrators walk away But is it a perpertrator, an abductor,

a paedophile? I cant feel or see this

because Madeleine Mccann seems to have always been connected to someone she knows in some way .......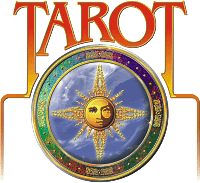 TONIGHTS INSIGHT 7 August Empathy.
« Thread Started on Aug 7, 2008, 0:41 »

..
I was also given

a sealed letter which has shown up before ......



.....but

there is a document that has

revealing information in it

and I have reported this in tarot myself.

also in that tarot is this quote.


Madeleine gave me rented homes/holiday homes and taking over territory so

that led me to think about gypsies or travellers

and she gave me this again..




In the same tarot ......




This case is circles but the reassessment of it to understand anything is at the start and everything that is here and now is not the answer and I know I repeat what I have previously posted re-mentioning this. If the beginning is reassessed - the answer is there...it really is,nt in anything that has followed and is clearly overlooked.

The sealed envelope has something to do with this.
Dont forget - Tarot gives a series of MESSAGES and not everything in one tarot sitting is for the same time period or linked together. In each tarot sitting we are left to work things out even though we are given answers.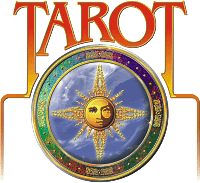 Tarot 17 April Madeleine
« Result #1 on Apr 17, 2008, 2:37 »
Madeleine has told me there is a

written message

-

``



``````````````````

..she keeps telling me about

messages in writing...theres letters to start .

..

heres going to be

something on paper written somewhere,

I dont know where , I dont know what, a book,

a letter

, an epistle, something but I dont know what...how annoying to not know...it might be an

official statement of sorts

or something that is important that is like a legislation even..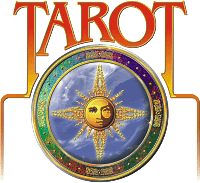 8 August Freelance Insights. Empathy
« Thread Started on Aug 8, 2008, 2:28 »



There is a peadophile man who has some information

. The information might have to be a SWOP or exchange of details.

Madeleine not with paedophiles, but paedophile man can give some detail

but wants something in return.

Amsterdam highlighted for a reason...Amsterdam could be what is being said but not because Maddie is there - its a detail being given for something ELSE.







Where are you Madeleine?
« Thread Started on Sept 14, 2007, 17:55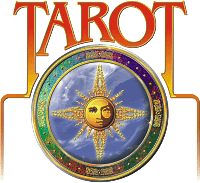 This person has had damaging memories, hate bitterness and felt revenge. The revenge has burnt itself out now.This person is looking at future potential happiness now. It is a friend of the Mccanns. Someone who is prepared to forgive and forget now. This person now welcomes the friendship of those that hurt them as their friendship is now previous to this person. They have forgiven the ones that hurt them. This is a respected person who has had much grief and hurt. Madeleine brings purpose and inspiration to this person.

- a cup with the name M or W on it is symbolic meaning only. Ace of Cups.
*************
Curious really. I have made another comment on my forum about the 'burning of the letter'. I will not be putting that comment here at the current time.
Lets just say one thing here - Lincoln had a very famous 'phrase'.
EMPATHY
Edit - quick update. 2 September 2010
This is curious.
This report is from a DUTCH newspaper regarding Wayne Hewlett and the
'letter'
- I was skeptical about the 'burning' of this and it seems there is no mention of that in this report whatsoever!!
http://translate.google.com/translate?js....g.dhtml&act=url

Tarot seemed to point to Amsterdam being linked and

a paeodophile with information

.. It is a Dutch newspaper that brings this information - and confirms much of the tarot that has seen over

two years ago.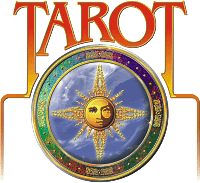 8 August Freelance Insights. Empathy
« Thread Started on Aug 8, 2008, 2:28 »



There is a peadophile man who has some information

. The information might have to be a SWOP or exchange of details.

Madeleine not with paedophiles, but paedophile man can give some detail

but wants something in return.

Amsterdam highlighted for a reason...Amsterdam could be what is being said but not because Maddie is there - its a detail being given for something ELSE.


Empathy.

NOTE FROM EMPATHY (2 SEPTEMBER 2010)

You might find this tarot very interesting from 2009 . It talks about Mr Hewlett and points out more or less exactly what we are learning now from the new report regarding the letter to Mr Hewletts Son. Its quite true that Mr Hewlett most definately did not tell publically what he knew and he was reported to have died with any knowledge he had just as tarot saw. - but apparently he told his son. Furthermore tarot appears to describe that Mr Hewlett had held information back - and indeed if this letter turns out to be a valid account - tarot was very accurate. I have uploaded it below from my forum.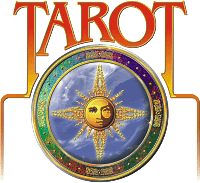 25 May Does Hewlett know where Maddie is ?
«

Thread Started on May 25, 2009, 15:50 »
I asked the question because of all the latest reports. I have already done one tarot on this man Hewlett.

According to tarot, when asking if Hewlett knows where Madeleine is tarot tells us to 'look for synchronicity'.

When we receive a magician we have to understand that a Magician can make things look what they are not.

Magicians play tricks, they make you believe something yet they themselves know how things are done. They know that what they show you is not the case.

This card though is a card of manifestation, it is also a card of extreme intelligence and it is also related to the number ONE.

88 DAYS is also attached to this card though for what timing I am not sure how that would connect right now.

Because this card is a card of vulgar trickery, people will want to fathom out those tricks

because it seems this man holds some information back.

The one in this card links to initiation - and seems to tell us it is the right direction.

The right direction could possibily be supplied by this man Hewlett.

Perhaps he is aware of something that can lead to Madeleine being found.

He has not been singled out for nothing it seems. However, this is the card of ILLUSION too - its a manipulating card which can make the magician shallow.

So perhaps it is a card of little depth to the question and perhaps no affinity can be attached to this.

So what I would think about this question and this answer is that perhaps it is the right direction to follow in that the ball has now started to roll and

some news and facts have been unearthed

,

but to expect this man to tell us anything...Im feeling that might not happen

. He is going to keep his secrets of his tricks to himself???
EMPATHY
MORE VALIDATIONS
This following tarot is quite stunning. It is from July this year. It accurately points out someone with the name
W
- and talks about
Paedophiles and drinking
. This is completely relevant with the latest news report about Mr Hewletts son and what he has to say and.....his name is
WAYNE
.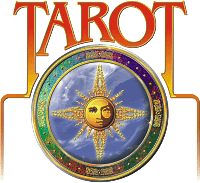 27 JULY MADELEINE TAROT
« Thread Started on Jul 27, 2010, 4:23 »
When I look at the card for Madeleine

I am getting the letter W

which has absolutely no help references with it, except that it

represented a new beginning.



I am still of the impression that someone thought that Madeleine would be better off with them.

There is a king of cups in the cards which is worrying when its reversed because you

do think of peadophiles

or pretty sneaky type men or women who are up to no good and

like a drink or two -
EMPATHY
UPDATE 3RD SEPTEMBER 2010 - NEWS AND VALIDATIONS

8 August Freelance Insights. Empathy
« Thread Started on Aug 8, 2008, 2:28 »



There is a peadophile man who has some information. The information might have to be a SWOP or exchange of details

. Madeleine not with paedophiles, but paedophile man can give some detail but wants something in return. Amsterdam highlighted for a reason...Amsterdam could be what is being said but not because Maddie is there - its a detail being given for something ELSE.

Tarot suggested on 8th August 2008 (above) that Hewlett wanted to exchange or swop details for something.
This report tells us that tarot is correct. Hewlett wanted thousands of pounds to give information and the detectives refused. See link below.
http://www.dailymail.co.uk/news/article-....tion -clue.html
But he vowed
only to reveal where he was the night she went missing if he was paid thousands of pounds.
Kate and Gerry McCann's private detectives refused the request.
EMPATHY