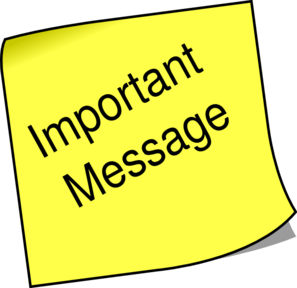 Please note that tarot will pick up

TRENDS /VIBRATIONS

of

PAST PRESENT AND FUTURE

- it will pick up anything that is 'out there' true news or false news - either way it can throw light on what is 'in the air' - please bear this in mind when you are reading the insights.

It is very important that 'readers' of the blog understand this, therefore one has to be very discerning when reading. Media news can put out stories that are not factual or are pre -mediated but Tarot can pick that up. It does,nt mean that tarot is wrong, it shows tarot can see what might be suggested. However when writing the tarot it may be taken as fact.

Tarot does not have all the answers or claim to solve issues. All it can do is show what it feels may be of USE or point out possibilities.

Please always read the following

ABOUT TAROT ON THIS SITE


which is a useful article in respect of all the Tarot printed for Missing people/children.

TAROT CANNOT BE CONSIDERED AS

100 PER CENT ACCURATE BY LAW.
MADELEINE MCCANN
30TH APRIL 2017
I am writing about Madeleine today in response to the latest 10 year Anniversary update from her parents. This is an important 'marker' as it is something that I saw a few years ago when I wrote Tarot for Madeleine. In fact, I had a Forum with hundreds of Tarot writings on Madeleine but I always came to the same conclusion. MADELEINE WOULD BE 'FOUND'.
Unfortunately many other psychics around the world have not agreed with that.They have said that Madeleine might never be found, or that she is deceased. I personally do not deal with life or death matters, this is far too sensitive a subject to put on a public site and personally do not think anybody should take it on themselves to 'decide' the health of another. The most important thing is to FIND the person and try to pro offer information that might/could help. However, I do not judge the work of others.
Now this Anniversary is important! it means that Madeleine will be a teenager as her Birthday is also coming up. What did I see? way back ? I saw that the situation of Madeleine going missing would 'hang like a shadow over the parents heads for...TEN YEARS'. Unlike most opinions, I think Madeleine will be found. I always wondered whether the public would get to know however. I cast another card to confirm whether or not Madeleine was going to be found and I have a very affirmative answer which does not differ at all in the conclusion to what I saw in the past.
This card is not really a surprise to me at all. It reflects the Anniversary as it is a TEN and it shows a very positive outcome. I had many dreams a long time ago which I wrote down at the time. I saw Oprah Winfrey and both Gerry and Kate Mccann sitting on a sofa. I was not sure of the symbolism of that at the time, but some time later, Gerry and Kate DID have a TV interview with Oprah Winfrey and they were sitting on a sofa. This is really quite strange as I am not given to dreaming and writing about them as a rule as of course I write Tarot. However, I feel it was significant enough to write it down and of course it materialised EXCEPT the symbolism of Madeleine with the necklace. I saw both things together and I will try to retrieve them and post when found.
This is the dream accurately written from my Forum and the date and related comments I made.
Post by EMPATHY on Mar 28, 2008 at 1:26am
I had a dream recently which is nothing of prophetic value but I thought I would share it anyway as it was so odd, well to me.

Madeleine was in my dream and she seemed to recognise me as the the lady in her dreams the 'angel' in her dreams as she called it. She wanted to know if I would always stay in her dreams and I told her that I would. I gave her a little necklace in a box. It was a rose pendant on a chain, very dainty. I always have thought of her as a 'rose'.

For some bizarre reason I was wearing a dress like 'snow white' it makes me laugh to think of that, but thats what it was - I dont remember everything that was said, but I do remember that I would see her again when she was a teenager and she promised that too. I found the whole experience really strange almost as though I had known her for a lifetime...

I cannot say if it meant anything - but the necklace was absolutely so real and I put it on her - she looked like the younger version in the photographs with the shorter hair - she was wearing a dress - it must have been a pale colour but I was,nt aware of the colour...she asked to sit on my knee for a while too and was very happy there for a few minutes - I did feel almost as though she was confident and quite happy to see me which was odd of course to me as I was meeting her for the first time in that dream...
Below I recall talking about the dream but I will find the exact original dated posting as below is where I commented
Post by EMPATHY on Apr 17, 2009 at 5:52pm
If you read the second part of the dream on this thread it seems to show an american woman talking to the Mccanns. I keep wondering if this is the oprah show?

The first part of the dream I was wearing a snow white dress and sometime after that there were videos of Madeleine in that snow white dress...but in my dream I took snow white to mean BRIGHT WHITE I think...still think this dream was odd.



The dream.
There was a big audience and a woman in beige ( She was american ( and I presume )was interviewing the Mccanns on a sofa. She was sitting on her own and Gerry was sitting on another sofa on the right and Kate was on the right next to each other. For some reason I was on the left of the interviewer but did,nt know why I was there.
I saw this exact scene in a dream in 2008. I will find and upload this as it relates to the dream above.
McCanns on Oprah Show May 4th 2009 - YouTube
https://www.youtube.com/watch?v=xNI5up44Nho
Meanwhile, we have this Ten of Pentacles on the Tenth Anniversary. What is there negative about it? nothing! It is a beneficial card that promises strong stability and in answer to a question of whether Madeleine would be found I think that is rather positive and another affirmation to what I felt a long time ago. This card represents an old cycle of events coming to a completion.
I have much more to say but at this point I am going to break and resume my thoughts and publish them later today so please check back as there is much to say!
Empathy
Continued:
I have spent a little while to see if I can find the posts on my forums that related to 'ten years' unfortunately I could only find one reference from a forum member who reminded me that I made a specific remark about that particular amount of 'time'. I will come back and post if I do find what Im looking for.
However, you will note on this page where the news link suggests that we stop looking for Madeleine (under the first section of Tarot) and I have mentioned there that we need to get to the 'ten year mark'.
http://empathysinsights.blogspot.co.uk/2014/10/madeleine-mccann-updated-tarot-13th.html
We have theoretically reached this now and clearly there has to be a reason why that period of time was shown to me so long ago. There were at least 500 Tarot readings for Madeleine alone spanning a few years of work but I felt more and more that we were receiving very similar information as time went on almost as though we were not 'getting it' !! but Tarot did give insights into other situations that went on within the confines of this case.
What I want to mention today is this card the Ten of Pentacles. This card is 'NORTH WEST'. and/or WEST.. It is linked to Aquarius - February. One of the most intriguing things is Aquarius is linked to the mythological story of GANYMEADE. Please read that.
Do I think Madeleine will be found - yes - I do and I have never thought any different. This card shows us 'the Christmas Rose' - helleborus niger, belongs to the buttercup family.
Thats all for the moment.
Empathy.