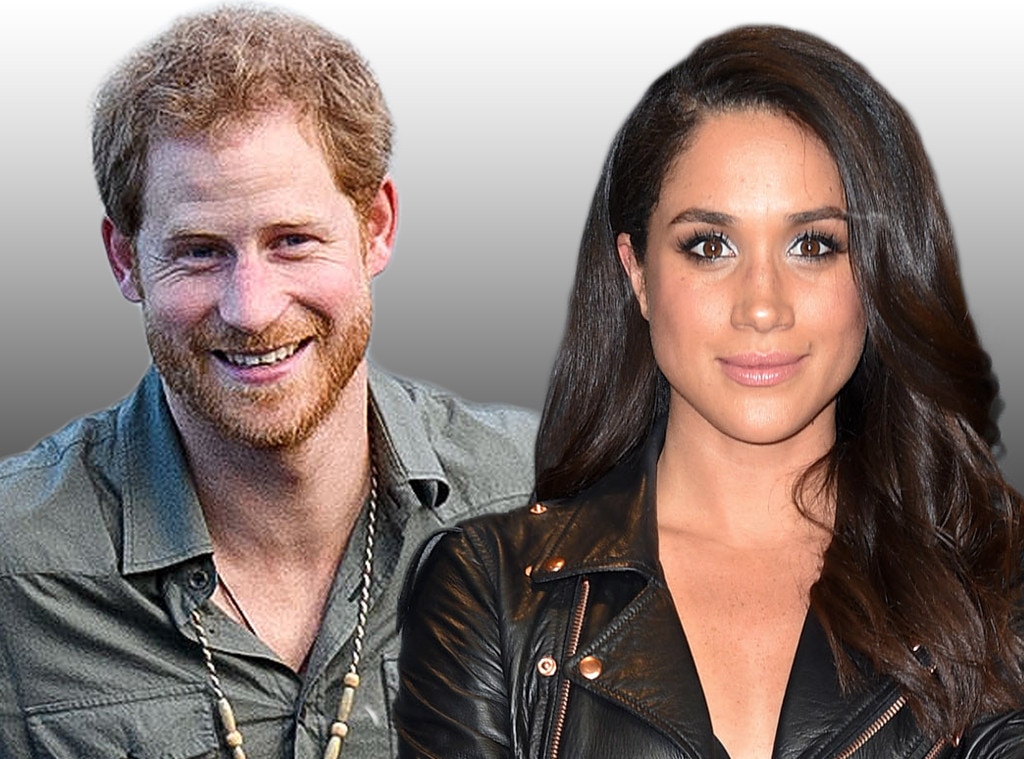 ROYAL PRINCE HARRY AND MEGHAN MARKLE
Currently trending in the British Press is the ongoing 'gossip' regarding Royal Prince Harry and the American actress Meghan Markle. It is thought that 'they may marry' and speculation has been incredibly rife.(The press has been ultra busy)! Of course, the British Public have an interest in the Royal Family and have many an opinion of what they feel about the pairing.


Prince Harry has proved to be a wonderful happy spirit and it is thought that he is the favourite Royal of them all but, he is under quite a lot of surveilance by the British Press and the General Public who are forming rather an outcry at his choice of 'girlfriend'. The real truth here is - its nobody's business. Ah, but it is, yell many British People because they are quite keen for Harry to pluck an English Rose to join the Royalty. A hugely contentious situation for Prince Harry who no doubt would just like to have less attention on who he decides to date. However, being a Royal means that all eyes are 'on you'.

With such a subject splashed all over the media perhaps I will answer the request to see what Tarot gives on the subject. As always, I only write what I am given and the future has to unravel at its own pace.


Before looking at the Tarot it is wise to note that Prince Harry is a Virgo, Miss Markle is a Leo. Already this is going to be a very interesting situation because these two people are fundamentally quite different to each other. Prince Harry by nature of his Birthchart is more modest, shy and actually quite unobtrusive in comparison to Miss Markle who is a vibrant Leo. As a Leo her personality will crave social approval, love, recognition and applause. That is Leos defining nature. Their chart together shows us that Miss Markle will tend to step into the limelight quite boldly and it will unfortunately have the effect of outshining and perhaps even overpowering the British Prince. The Leonine Miss Markle will really need lots of appreciation and being as the Prince's chart shows him as much more emotionally self sufficient, there could lie a distinct difference

and that s only

number 1. !


Looking at character elements, Prince Harry really does have a bit of a fussy and particular persona and can be quite a perfectionist. This is a trait that can take into account whoever he is around and of course, he must not criticise a Leo, even if it is constructive as it will push a lot of very proud sensitive buttons for Miss Markle, who is a very beautiful girl incidently. However, we are examining character here only.


The Prince is more analytical and psychologically astute than this lady who may not appreciate being 'picked apart' or psychologically analyzed and unfortunately, it wont be something the Prince is aware of as it is just the way he is.! Another problem in this relationship is that the lovely lady may take for granted much of the work and assistance that the Prince provides. Already, Im wishing I had not answered this request"

They do have an amazing attraction but once the relationship is established the Prince will be comfortable and relaxed whereas the lady is still going to want a lot more affection and attention. Oh Prince Harry! you are a very British male but the very truth is he is pretty much a 'real' person and wont keep up any preten

s

e. Prince Harry IS just being Prince Harry. Is it enough for the lady though? well, the charts are not that complimentary. Neither of these two will ever wish to 'fight' but is it a good match? can being different emotionally make for a good relationship long term? They can share so many subjects but the Lady will be more passionate about some then the Prince.


Though a Royal, Prince Harry has simple tastes - he is interested in many things but bottom line it seems the lady may not share them. The British Prince will not allow himself to be dominated but neither will the lady. Like I said, a very different set of personalities here. If they married they would make wonderful parents - they both have a super humour but they would really need to work at differences. It is the only real problem I see in the charts, well quite a few problems but they have enthusiasm and fabulous imagination and if they can stay creative and keep romance alive and the lady somehow be confident that compliments only need to be said at special times it could have the makings of a long term union.


Should these lovely people get together , they will have to be prepared for irritations over relatively minor incidents and situations, combined with a tendency to have differing tastes, preferences, and interests individually. This may make an intimate, long-lasting relationship difficult. They likely will care a great deal for each other though so a major task would be to try to be tolerant of each other's differing attitudes, interests, and lifestyles. There would be nothing 'ordinary' about Royal Lifestyle and the lovely Prince will know many times how difficult it can be to be born into a very special and Royal existance. So these are just little glimpses of astrology.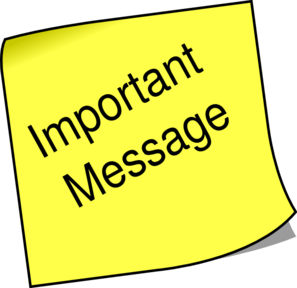 Please note that tarot will pick up TRENDS /VIBRATIONS of PAST PRESENT AND FUTURE - it will pick up anything that is 'out there' true news or false news - either way it can throw light on what is 'in the air' - please bear this in mind when you are reading the insights.

It is very important that 'readers' of the blog understand this, therefore one has to be very discerning when reading. Media news can put out stories that are not factual or are pre -mediated but Tarot can pick that up. It does,nt mean that tarot is wrong, it shows tarot can see what might be suggested. However when writing the tarot it may be taken as fact.

Tarot does not have all the answers or claim to solve issues. All it can do is show what it feels may be of USE or point out possibilities.

Please always read the following
ABOUT TAROT ON THIS SITE


which is a useful article in respect of all the Tarot printed for Missing people/children.

TAROT CANNOT BE CONSIDERED AS 100 PER CENT ACCURATE BY LAW.
ROYAL PRINCE HARRY
AND MEGHAN MARKLE
Prince Harry is a totally valuable asset to the Royal Family. He is actually a great favourite of the British Public and as a Virgo a wonderful sign in many respects. He has a lot of depth and humanitarian qualities.

So looking at this card, both of these people are actually 'trapped in luxury'. They are definitely going to get bored with that. Look at the cups on the ground, they can have it all if they wanted but there seems to be a lonesome feeling there - arms folded and refusing all this because really, they would deeply like to 'be alone' out of all of that! it however does ' come with the job'

with Prince Harry

being related to such a prestigious household. I think a desert island would be more preferable for both of them at times. For Prince Harry I see in this card that he would like to be in Africa. Elephants everywhere..you cant see them, but I can!


I do not feel that they will be 'liked' as a couple by everyone. That is a bit sad because they would need to work very hard at gossip and slander and constant press publication that threatens constantly to derail them and make life incredibly difficult. That is not going to be short lived by any means. Apathy and boredom with the whole 'shebang' could set in for them both. I do see that they have a lot of things in common, they find a kindred place of mind - there is a great sense of invitation around them and I do see them being invited to interesting get togethers. Brothers and sisters might be important

and their communications.




But, I do see also a sense of disappointment that arises after the huge helping of excitement of this new relationship. There are children involved in some respect, probably this could be perpetrated through gossip of the press but I feel that they are going to be faced with choices.


Prince Harry will need to decide if his position in the Royal Family as 'being looked up to' is important to him. He is looked at as 'The Emperor'. He doesnt rule but he has a credibility that is almost 'street cred'. This allows him to be accessible in some ways to the 'ordinaries'. It is his very quality of mixing and associating verbally and otherwise with the common man that lifts him up so highly. Almost like 'Harry rules'.

I do see the whole situation will be very 'colourful'.




Will he be made to make a choice? will he have to walk away from something or even someone that he has invested some emotional time in? I feel that he will get his wish whatever he truly wishes but he might have to hide some of his inner feelings.


He wishes to have a family there will be two children around him and for some reason there is a third but I 'cannot see that child'. His partner is actually supposed to be someone who is linked to metaphysics, psychic element and music. A very sensitive person is who I would see. If I described that person more, he is looking for someone like his Mother.


But what of these two people? and why do I see just a lone person under that tree? the lonesome pine? it is time apart that I see. They may have to spend quite a lot of time apart and to each of them may create great periods of disappointment. Be reminded that this is a cup reading. Cups are love. An upright cup can lead to marriage and children.


However, as I look at this for the current time, I am seeing a discontentment with the environment so I do feel for them! There will be a lot of serious obstacles to love. This is going to arise from other people and not from themselves.


They are going to be hunted down like a fox hunt! how auful for them. It will threaten the end of their pleasure in each other and if it gets out of hand - I really feel from this card that each are on their own.


I think really I should look at the Princes Tarot on his own but for these two I see a lot of everything that just gets in the way. I really dont feel at all that the lady will be accepted. There has been a lot of problems in the past whereby Princess Diana the beautiful English Princess was

stalked constantly and Im feeling that Prince Harry really wants to avoid being in the same and similar situation. However, he would need to get people to respect but it seems they love him too much on his own. So how are going to weather this? the answer would be to 'get away from it all' but then of course they would need to face reality.




Prince Harry does not need further prestige or glamour, he has it all and he is quite happy to mingle and have a hotdog as much as a banquet though I do think this card shows me that he would much rather eat the hotdog and get rid of his hunger then all the trappings that go with a long an arduous meal full of protocol.


I do think they both face disappointment with this card being a reflection of things to come. There is a feeling that everything can be so dreamy and wonderful and even exciting but I just feel that the relationship is going to hit a deep insecurity and they will need to hang on tight if they are to continue together. I think the friendship level is very good but the problem I have with this card is the person sitting on their own.


Would this indicate that this relationship is going to work? it will be very difficult to maintain I do feel that. I can only wish both of them the best of luck but I do feel that Prince Harry is very mindful and though he can sometimes have a rebellious streak he also knows that we come back down to earth at a later time. That is when one has to review ones decisions, like I said, when REALITY sets in.


Lets revisit here next year and see what has occurred!
Empathy.
UPDATED NEWS 12TH AUGUST 2017.
Very interestingly since this December 2016 reading, it seems that Prince Harry and Miss Markle have gone on a trip to Africa.
Prince Harry Takes Megan Markle on African Safari for her Birthday
Parade
8 Aug 2017
UPDATED NEWS 27TH NOVEMBER 2017
Today in the UK the announcement of the Engagement of Prince Harry to Meghan Markle.
Wedding in the Spring. Statement from Clarence House.