ALEAH BECKERLE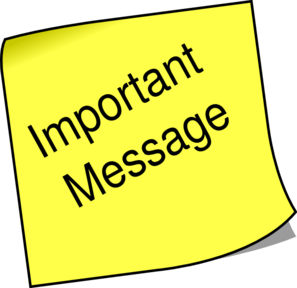 Please note that tarot will pick up

TRENDS /VIBRATIONS

of

PAST PRESENT AND FUTURE

- it will pick up anything that is 'out there' true news or false news - either way it can throw light on what is 'in the air' - please bear this in mind when you are reading the insights.

It is very important that 'readers' of the blog understand this, therefore one has to be very discerning when reading. Media news can put out stories that are not factual or are pre -mediated but Tarot can pick that up. It does,nt mean that tarot is wrong, it shows tarot can see what might be suggested. However when writing the tarot it may be taken as fact.

Tarot does not have all the answers or claim to solve issues. All it can do is show what it feels may be of USE or point out possibilities.

Please always read the following

ABOUT TAROT ON THIS SITE
which is a useful article in respect of all the Tarot printed for Missing people/children.

TAROT CANNOT BE CONSIDERED AS

100 PER CENT ACCURATE BY LAW.
ALEAH BECKERLE
8TH DECEMBER 2016
I understand that a young lady called Aleah Beckerle, 19, was reported missing by her mother on Sunday, July 17 this year 2016 after she awoke and discovered Aleah was not in their Evansville, Indiana home. Aleah uses a wheelchair and needs daily medication. There is a link for the details above.
I am going to try to give a brief glimpse but as always I ask you to read the notes on this page and note that Tarot is a metaphysical experiment. It cannot guarantee its findings unless they are later confirmed via news reports.
It generally ALWAYS helps when I am aware of the 'street/road' where a person has disappeared from. All I know is that this girl has disappeared from Evansville Indiana. I therefore can only write from that prospective unless I stumble on that information. So, this will be a brief and a map will have to be produced with Tarots help hopefully bringing in the area that Aleah disappeared from.

This is the 7 of pentacles. What the 7 shows is someone who is considering situations. There is often a strong emphasis on material matters or finances on all disc cards, but also the physical side of life. It is sometimes a person who is procrastinating about all the work or labour that has to be done and realising that the labour will continue and then considering if the amount of labour is worth the toil for the rewards. Obviously if you look at the mountain in the picture you see a LOT of work has been done and the person is thinking very hard about all of that and how perhaps to go forward. Should they cash in on that work or continue as things are? are things getting difficult, are things difficult, is the work difficult? In the picture we have a lone person. It might indicate ONE person then that is here,
but they may be attached to the family card
where there is more then one person. It could indicate someone who is very patient and thinking about options for the future.
The problem with writing ANY case is that the general public have a big habit of POINTING THE FINGER. This is understood and of course, when something becomes a National news item that is going to happen. What I wish to state is that as a Tarologist I am neutral and will only write EXACTLY what I am given.
There is no view, no bias or any judgement whatsoever. I therefore write this without prejudice
and ask that readers also consider that the main point of any Missing Person situation is to get them found. All other details should be left in Police hands to decide who did what.
There is a straight link to the Chariot which is a Vehicle card. First let us get back to the 7 of Pentacles. The first thing to note is the number 7 which being upright has no other number attachment and will possibly represent a route/distance/timing or have some other significance. Somebody is or wants to make money. The place I see is outside of the town. Possibility of the word Manor. Maybe farmer fields, school , teacher, labourer, worker. Someone who feels like a 'slave'.
The date and time of this card is roughly from May 11th to May 20th so Im not sure if that period of time rings a bell for any reason.
I am also seeing the home, a fence, a field. Seeing a possible injection. Dart? gun? Chain link fence??
This card gives North and sometimes Midnight. I understand now that the home is on Iowa Street. There is a West and an East Iowa Street. I am being also given
South and East.
This latter could represent where the home is. These descriptions are given for vicinity of place names and please do not worry that you dont understand them. They are for Dee who will create a link for the map which will be posted below once it is ready.
Dee: Sounds like or similar - Stables where horses and cattle kept or tools to do with them. Farm land or pasture land away from housing estates. Bungalows, cottages, single story building of some kind. , low rooms or cellars.Somewhere Low or use of the word in place name. Gardens, fountains, bride, bridal, fair lodgings, beds, dancing schools, wardrobes. Music elements in this card on subtle level. Vicinity coming up which could be just a large circumference is Melody Hill going North. This may not be a location, but there is a 7 up towards Evansville Airport. I will need to look at the other cards.
Person description if applicable : a man or woman not overly tall white complexion possibly with a tan or
maybe ethnic , possibly dark eyes
round face lots of fair hair maybe light brown possible dimple - amorous nature. Likes to be neat and tidy.
Person who flouts or ignores the law. A quarrel here. Likes to drink entangled in love matters. Connectes somehow to 'music' or something that links to that. A company keeper. Jealous person who has no need to be that way. Does not seem untrustworthy as always usually appears cheerful.
Word GAMBLE or takes gambles.
Colour White - Green. Garnet - Holly - Oak - Ash.
Stomach throat shoulders.
Some financial negotiations. May have been delayed. Is this a ransom case? not sure but see someone who wants to gain financially.
I can see the Zoo.
Letter 'M' Letter 'E' - Family. Plan aided by someone else. Possible co operation. Vehicle may be white or blue. Abdominal pain. Watcher. Weighing up options. Travelling somewhere.
Appearance of abduction. This card does not represent abduction but child is removed and therefore appears as abduction or could be that.
Other possible person - description May appear tall and large, ruddy, dark or tanned complexion. Chestnut hair, strong person. high forehead large grey eyes hair auburn brown; beard, big belly possible mole or scar right foot.Names possibly of places or people. Bishops, priests, doctors, scholars or students, university or college. Lawyers. Clothes, wool. These may represent something in the area or attach to a person or situation.

Looking at possible ideas for location people and situations all cards must be taken into account and information combined. This card is the 5 of Wands. It is reversed. Numbers to bear in mind are 5 and 2 or 3. This may connect to route, distance, timing or have some other significance. I am seeing a quarrel or a lot of quarrels with regard to this card. There does seem to be some disunity here. There could be court of legal matters that are or may have been delayed. I am not clear on this. I do feel that I mentioned finger pointing in earlier paragraphs and I think that is petty at this stage while this girl is missing. I feel that there is a legal element that are on point and outside accusations are pointless at this time when it is important to keep a clear head to find Aleah.
Someone gets their fingers burnt or I may have to look into this as part location ideas. Burn is here.
2 or 3 people out of 5.
North and South indicated.
Feel there are some disputes and possible trickery. I am seeing an undesirable person here.
A field? bad man?
South and North East.
Dee places or sounds like : Public buildings, halls, parks, royal names, castles forts, palace. Deserts, forests, wild animals. Heat/Fire.
Somehow there could be a sexual element
. There is a feeling its possible, seeing cruelty in someone. Sex and weapons can come up here. Name Michael - Sunday.
Arrogant person seen, loves spending money regardless of whose it is.
Someone who might not be married but is abusive or separated. Seeing someone who acts moralistic and righteous but is hardly religious or as kind as they appear - something to do with drugs but not sure if its drugs as in illegal or drugs as in medicine. It could mean there was a lack of drugs either way . Im not clear.
Word ASH.This could be an important word. Abusive person here. Very controlling, non biological connection is possible.
Sports, fields? Golf course? Mcdonald? speed.

This card is
South East a
s a rule. I do think Aleah will be found. I see 'going towards the town here' and people so it indicates that though I think something is hidden. I have a ditch and a motel somewhere in this card. The vehicle here is white or green. It is a Victory card though. Not sure if the word Victory is important. Number 6 indicates either road /route, distance or timing, or has another significance.
There is a laurel wreath. I have to give the word LAUREL. I once again give the word ASH.
The situation will be resolved so there must be a good chance of finding Aleah
.
Colour Yellow and Red.
Seeing agriculture and interesting that the location card was 5 of wands which is the previous card. I feel the word BAY might come up .
A woman was betrayed. Sometimes wands are weeks, but Im not going to suggest that as a given. I am merely going to show you the 6 because it could really be the route. Numbers can add together for routes, or the be part of the road number.
The six links to family.
So we have a garden there that is why Im seeing some kind of agriculture. Something about a smell. There are two people in particular that stand out. Whether they are culprits of this girl going missing Im not quite sure but there is some indication of possibly two people who have known something, said nothing and acted innocent. I think I will leave it here. Please remember that Tarot is a Metaphysical experiment. Nothing can be guaranteed. Messages are sometimes just a glimpse. All cards must be read together to get a fuller picture. I feel I have to say something, I did see something about 'going overseas'. Now I dont know if at SOME POINT there is a shoreline. Or maybe its just that something comes up near a water name or water somewhere around. ie the word BAY is an example. But, its like, Im seeing a place, it could be a motel or a new home or packing boxes, I really wish I could put my finger on it. Im not sure how it figures strongly or not, but I think there was an unexpected surprise and I do believe that is coming up when it comes to LOCATION. I think it will surprise people to be honest. I feel that in the second card theres something nasty in it. Or, maybe someone with a bad attitude. I just will leave it here for the moment.
Please remember to read all the notes on this page about Tarot and understand that it is what it is. Hopefully it might show us something and if there is anything that is viable we will receive news.
There will be good news as
this girl will be found
. I cannot add to that though at the moment.
As a quick thought, I want to mention a WALL or what might seem like a wall - and possible construction or reconstruction. I have no idea what this might mean, it could be something real or just metaphorical.
Empathy.
I want to point out that whilst looking at the Map that Dee has sent the link for, I found myself looking at the last card again. I wanted to point out that all the numbers in Tarot can be routes and its a matter of following those routes and directions given. Sometimes any one of the three cards could throw something up.
I just want to mention that South East on the map below there is an area near Greenbriar that is called New Harmony Road.
I think 6 routes run that way. It may be a random thought that jumped in but I want to mention it . It is not entered on the map so Im just making a note of it here. No idea but sometimes if something comes to mind its best to write it down whether or not it has any connections or not.
Here is the Map of possible locations in the meantime or areas that appear to connect to this case.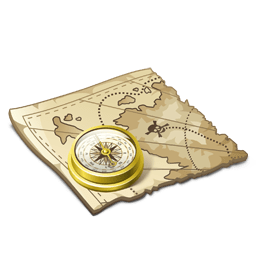 Maps are compiled following Tarot suggestions/directions which merely outlines
POSSIBILITIES
of all the areas that Tarot may be touching on or may be describing. They may touch upon areas connected to other people linked to the case. Please bear in mind that maps
cannot be guaranteed and Tarot can mean somewhere else entirely.
CLICK LINK FOR TAROT MAP
https://goo.gl/maps/p1ArRyUsAML2
UPDATED NEWS 31ST MARCH 2017
Very Sadly I have news that Aleah was found deceased. I note on our map that we are very close to the street in which Aleah was found. At the current time, there is a Police Investigation as to how Aleah was found where she was. I can assure you that when Tarot said the location was a surprise it really meant just that. I will not make any further comment for the time being but will very likely do so once more news is revealed in the press. This case has now been put in my Found section here on the blog but do check back as there is most certainly going to be more news on the way. Meanwhile, I must send out sympathies to all relatives.
Tucson News Now
-
29 Mar 2017
The Vanderburgh County Coroner confirms the body found inside a vacant South Bedford Avenue home Monday night is Aleah Beckerle.
MORE NEWS 1ST APRIL 2017
There will be more news to come and I will update.
Roach is a
step brother to one of Aleah's younger sisters
Prosecutor Nick Hermann said Roach is facing preliminary charges of abuse of a corpse, burglary, criminal confinement, kidnapping, and murder. Hermann
says the abuse of a corpse charge comes from having sexual intercourse with a corpse.