JESSICA MASKER
24-year-old Jessica Masker. Masker was last seen on April 15th, 2013 after receiving treatment from the hospital. Masker also has a premature baby at the hospital that she had been visiting on a regular basis. At this time, detectives have no reason to believe foul play is involved.

Jessica is a white female 5'2"/95 lbs with brown hair and hazel eyes. She was last seen wearing a red and black jacket with a fur-lined hood and blue jeans with gray/pink tennis shoes. Anyone with information regarding Jessica's where-a-bouts is asked to please call the IMPD non-emergency number at 317-327-3811 or the IMPD Missing Persons Unit at 317-327-6160.




Please note that tarot will pick up

TRENDS /VIBRATIONS

of

PAST PRESENT AND FUTURE

- it will pick up anything that is 'out there' true news or false news - either way it can throw light on what is 'in the air' - please bear this in mind when you are reading the insights.

It is very important that 'readers' of the blog understand this, therefore one has to be very discerning when reading. Media news can put out stories that are not factual or are pre -mediated but Tarot can pick that up. It does,nt mean that tarot is wrong, it shows tarot can see what might be suggested. However when writing the tarot it may be taken as fact.

Tarot does not have all the answers or claim to solve issues. All it can do is show what it feels may be of USE or point out possibilities.

Please always read the following

ABOUT TAROT ON THIS SITE

which is a useful article in respect of all the Tarot printed for Missing people/children.

TAROT CANNOT BE CONSIDERED AS

100 PER CENT ACCURATE BY LAW.
I have been asked by family request to look at the situation of Jessica who disappeared
on April 15th 2013. I understand that Jessica is still missing and I hope that something might show up in Tarot to give some clues.
As always, I am unable to guarantee my findings unless of course there is a future report that validates any of what I am given. Tarot generally will cover past present and future in glimpses so some information already known may show up in Tarots advice. We will just see how we get on and what we can try to uncover. I simply write down exactly what I am given so let us see now what Tarot wishes to reveal regarding Jessica.


Certainly not the best card to receive! 6 of wands reversed. This rather implies arguments, quarrels and general irritation as well as some kind of decision that has been made without Jessica's consent or with a great indecision attached. I feel she was taken somewhere she did not want to go. This card could effectively represent transport of some kind. It feels to me to be away from Town. I could be wrong but I see a riding away rather than a riding into city.

Here there may be as many as five people but as I am looking at the half equation I believe it could be two/three and many troubles with relationships/friendships. There is one particular male energy here that is 'hands on'! The feeling I have is being dumped or ditched whether sensation or actual, the rider has not become 'unseated' particularly in this card but it could be a reflection of a possibility that this girl was in a car and then put out of it. I could be wrong but I give what I feel. The number 6 or 3 or 9 may represent timing, distance or could be a route or parts of a route number or may have another significance altogether.

I am not getting the feeling of being well in this card and I do not particulary like the journey of reversed wands because they cause a lot of problems, trickery, intrigue and often there is a lot of delay in trying to unravel a situation. Court matters can show up here, separations and much anxiety. Clearly this girl may have been apprehended by those who are much stronger then her and I do feel there is a vehicle somehow in the picture somewhere.

Anger and oppression are very strong.

She has suffered a loss and it made an important change in her life. Unfortunately there is some kind of backstabbing here and whatever this girl wanted to say or do or feel that was in her favour she has been overthrown by an opponent and probably treated like 'trash'. Im feeling that there was a desire to hide or that she could have been hidden by masculine energy.

Family energy is reversed but Im feeling someone linked to family in the sense of 'outsider' but still there. Seeing Stalker energy possibly, I see motherhood as broken down or a loss maybe miscarriage or loss of child. Feeling that motherhood is destroyed in some way. I feel the need to say that she might have wished to get away from people, hide, just want to not be seen by friends or family or perhaps there were things that she wanted to keep to herself and not share with others at some point?
Sexually she has not been treated well as I feel that she has been with someone or partner stronger then her and who could possibly over power her. I see she might have felt like a sex object possibly, there are signs that 'rape' could have been in her life though not something I can confirm as an actuality. I see her short of breath. I feel like some decisions were just not what she wanted. I feel as though her freedom has been taken from her and I see that she was unable to look ahead to the future or make any plans because it was almost as though it was not up to her to even decide things for herself or the feeling that she might have been in that situation. I feel there might have been some kind of surprise 'attack'. Something here totally unexpected in a manner. I am seeing no pleasure or harmony in the home.

This girl has been betrayed by a friend. Im also getting a sense of perfidy treachery and infidelity.
Possible weapons such as knives.

This is generally a SOUTH card but it is reversed. East can also come up. I am also getting North East with this card. Because the card is reversed it is POSSIBLE but not always the case that it could represent South East or South West. Other cards will help more.

Im going to give some cryptic elements that might show descriptions of people or places. Tarot can often show the vicinity and surroundings of where a person disappeared although I have asked her family for confirmation of where she was last seen.

I have someone with large round head and prominent eyes. Strong active body, quite a big person taller then average, broad shoulders. Fair or sandy hair maybe bit of red in there and a natural curl Thick hair that could grow quickly or someone who could wear a wig because their hair is thin or balding. Places are near Theatres, parks, forts or could be a royal name of some kind coming up. Big Buildings but also places that are hard to get to like deserts, forests and where you might see wild animals. Possibly a zoo. Tarot is simply giving little word clues here and they may or may not be significant.

Someone is proud Aggressive.

Jessica has maybe tried to befriend the enemy? But was taken advantage of. I am seeing some kind of debt or bills that might not have been paid.
Colour Orange. Ribs back and heart.


Asking for possible elements of location I am given the Sun card. This card will offer us these numbers 19 or 1 9 or 6. These numbers may represent distance timing or part of route/road numbers or they may have another significance. Note this card is the SUN. As it is the sun anywhere with that name on a map might possibly be noted. Orange and Ray.
I feel like there are two children and a 'wall' but I have the word smith with this card and I wondered about the area of the White River and Smith Valley. I feel the sense of an airport somewhere. However this card is showing me a red banner or some red signage. It does not particularly tell us about water but I feel with the moon close by that there may be water somewhere in the vicinity. I also have the word RUBY. This could be a place name. I also was looking at the area of Fort Harrison State park.
The numbers I have given are all part of the routes I feel.
This card can represent being in the dark in some way.
Hilly and Sandy ground possible. There is a possibility of something to do with construction.
Im feeling somewhere 'off the road'.
The word Flower, this could also represent a place.
Sometimes the sun reversed can represent basements/cellars or somewhere underground.
Some of the elements seen might link to other persons.
West and East.
Sunset.

Obviously it is wise to take into account the information on all these cards. This one in particular is showing number 15 it is the Devil card and it is indicating when Jessica might be found. Obviously, I wonder if it should have been last year?? however, these two numbers add up to 6. Maybe we have to take note of numbers 1, 5 and 6. Again we need to consider them as route numbers, distance timing or some other option. But, this card is asking for a certain amount of discretion with reference to searching and finding Jessica. This card will or could represent both the past present and future in respect of search and find as that is what this card represents.
First please note that there is a chain in this picture and a possible chain link fence could show up here. There are two people who appear to be bonded to each other or even in a relationship of some kind. It could of course represent two people in that if one is found then there is another.
Its possible that Jessica could be found by accident, or out of the blue, suddenly as it were but this card is not a guarantee of that and shows a true difficulty as this card can show also the possibility of an addict and a pusher and that if it were correct is not an easy situation. I do not like to talk about health and therefore I do not include health matters in respect of whether a person is alive or not. I leave that to the concience of other 'readers' if that is what they feel they wish to sensationalise about. It is not my goal in a reading. The goal is merely to assist a family who has made a request to write Tarot in the hope of finding some clues as to where their loved one is.
I am seeing a black cube.
I feel slightly negative about this last card. I feel if this girl is with us there is a sense of entrapment and bondage here. Months December and January show on this card.
Colour Brown.
Words Bat Raven Bird, Coyote, GOLD No 44 letter F.
I see a dusty road with a fork in it. A mountain, a tree and two people in what appears to be a valley or a garden. I am linking her to family or what could be considered as family. I see two people who were lovers Maybe that is who she is with, someone maybe from the past or linked to them?
This card is pointing South. It may be South of where she was last seen or a somewhere that makes where she was last seen a Southern element.

This card can show skeletal bone structure. It may also show places with spiritual or church names.
Farms, wood stores, fallow/barren or bare land/fields, bushy or thorny. Places there may be cattle. Dark places, possibly where there is a boatyard. Walls, fences, gateposts and borders Waste disposal.

These may have been search places or those to come.
A Saturday comes up for some reason also a person who has a thin beard or some kind of face stubble with brown or dark hair thick lips and nose and possibly small dark eyes.
Please note I give details of the Tarot but there are no guarantees that Tarot has the information required to find Jessica only time will show if anything is useful. Meanwhile it is best to combine the information of all three cards.
Empathy.
UPDATED 2ND JULY 2016
Many apologies for the delay with the map.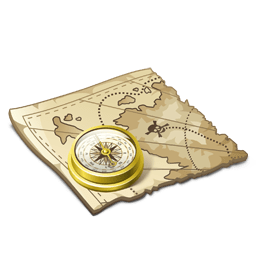 Maps are compiled following Tarot suggestions/directions which merely outlines POSSIBILITIES of all the areas that Tarot may be touching on or may be describing. They may touch upon areas connected to other people linked to the case. Please bear in mind that maps cannot be guaranteed and Tarot can mean somewhere else entirely.

CLICK LINK FOR TAROT MAP
https://goo.gl/maps/BqueEZbJcft
UPDATED 7TH AUGUST 2018
Just reminders being posted on Google.
INDIANAPOLIS (WTHR) - Sunday marks five years since an Indianapolis woman disappeared. Jessica Masker was last seen near Washington ...