CODY HENRY TURNER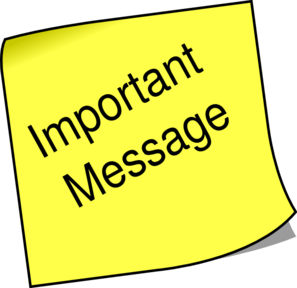 Please note that tarot will pick up

TRENDS /VIBRATIONS

of

PAST PRESENT AND FUTURE

- it will pick up anything that is 'out there' true news or false news - either way it can throw light on what is 'in the air' - please bear this in mind when you are reading the insights.

It is very important that 'readers' of the blog understand this, therefore one has to be very discerning when reading. Media news can put out stories that are not factual or are pre -mediated but Tarot can pick that up. It does,nt mean that tarot is wrong, it shows tarot can see what might be suggested. However when writing the tarot it may be taken as fact.

Tarot does not have all the answers or claim to solve issues. All it can do is show what it feels may be of USE or point out possibilities.

Please always read the following

ABOUT TAROT ON THIS SITE

which is a useful article in respect of all the Tarot printed for Missing people/children.

TAROT CANNOT BE CONSIDERED AS

100 PER CENT ACCURATE BY LAW.



CODY HENRY TURNER
11TH MAY 2016
I have had a family request to look at the Tarot for Cody Henry Turner missing from Yakima, Washington.

Cody was last seen on 26th of July 2015 around 9pm at the residence he shared with his dad and paternal grandma. Cody had been gone for most of the day with his dog Ariel but came home to shower, change clothes, eat and grab some cigarettes. He has not been seen or heard from by anyone in the family since. He had his cell phone with him, but it has gone straight to voice mail since July 28th. (These details are from the Missing Person Link above).
The first thing I would like to say is that I cannot promise locations with Tarot I always remind readers that Tarot is an EXPERIMENT. It is very important that this be borne in mind when reading anything I have written. I get brief glimpses and I write them down. Of course, as this is an ongoing 'project' all that can be done is to publish results and wait for news reports that may link in with some of the detail Tarot has tried to give to us. That is about all that can be given, therefore there are no guarantees and all cards should be taken into consideration.

The initial card given to me via Tarot is 4 of Swords reversed. Whilst many Tarot readers do not always read 'reversed' cards they do have their meanings and I always include both reverse and upright cards. This card gives a 4 or a 2, and these numbers can be used for distance, timing, road routes or may have another specific significance. I know that Cody is from Yakima, Washington. Unfortunately, I am not aware exactly the road or address he was last seen so I may have to check that detail before a map can be produced.
As a general rule I would receive East with this card, but also South and West. What I would feel from this card is the possibilities that something has not gone according to plan. Reversed Swords are never the best cards as they can suggest cutting, sharp weapons such as knives etc or just splitting up or splitting off from an association. It seems to me that there might have been some kind of stand off or even some past argument or disagreement with someone else. Perhaps altogether three people. Could be that one is a female. Sometimes these cards can show a three way relationship where one person goes off with another from a 'couple' but it is not necessarily so. Though, I do feel its possible that there is a feeling of discontent here and possibly some kind of tricky situation that was thought to be solved?
Now while I am here seeing 'three' people I do know now that there were three men missing including Cody from Yakima. The police did not feel they were linked. Yes its possible that Tarot could pick up on that, but this Tarot is distinctly for Cody and this card seems to suggest to me that Cody could have run into difficulties with others because these cards can reflect a bit of roguery and situations that might not seem comfortable. This card can show that if there had been some kind of disagreement or argument that it might not have been forgotten. It can show a person being held against their will also. If there was any negative situation in the past or within 2/3 months before Cody disappeared, its possible it 'came back' to bite him or a situation could have re presented itself.
Drugs can come up with these cards, sometimes alcohol too, if for example someone was breaking away from any bad habits, those habits can rear up again with these cards That is not suggest anything negative with Cody as it may not refer to him, but its possible that if drugs were involved it could be them or people associated with them coming back into the picture. It will depend very much on what background is attached to Cody and I really dont have any and am working blind as this is what I do prefer. Point is, I cannot say if any drugs are related to Cody but if they are maybe something has popped up to the surface on it. It can show a situation where someone had perhaps distanced themselves from a habit or a situation or even certain people, and really to heal or just take a rest from them, only to find the situation slipping.
It is possible though that Cody could have run into company or at least two people that might have presented a problem. I feel it goes back to an argument that he might have thought had 'blown over'. I really see a situation that would appear as 'not cool'. Maybe also being wrong place at the wrong time.
I dont have a definite shouting card that Cody was abducted but these cards can ultimately suggest either being with held possibly against the will or just not getting the peace the person needs or wants so it seems that there must have been some kind of situation sometime that was a negative influence.
I feel like I sensed he was isolated, or felt cut off. I cant explain that but I wonder if he had a lot on his mind? some doubts about himself perhaps or some situation. He might have needed time out to think at some point though Im not sure if I can tie that in with what actually occurred to support his disappearance. There does seem to be some kind of miscommunications around him and when the swords are reversed the 'company' is not what I would feel 'easy'. I am not sure if there is a lady involved but I am seeing some form of jealousy or jealous behaviour, I do not quite know how that would link in, it could be a guy, I am not sure. Maybe a secret came out or something was said? sometimes you cant put a 'cat back into a bag'?
I will look at a couple more cards, but Im getting a description of a person with this card.The person I would be seeing is likely tall, slender, attractive, full face, fair hair possible dimples and maybe pimples too.
Places that go with this card are generally , water, stone, railways, airports, and words, con, bluff, tunnel, pipes/pipeworks. Other descriptions which could be giving some clues to either surroundings/vicinity are mountains, hillsides, windmill or power (of the wind) Other elements that could link, church, churchyard, communication towers, sandy and gravely ground, saw-pits, places where wood is cut/ stored, ie sawmills,barns or out-houses that lie away from other buildings. Ventilation ducts, upper rooms such as bedrooms and attics.
I just feel that there is a possibility that Cody was probably not at his best at the time.

The next card we have is the High Priestess, I have noted the number 2 on this card it may refer to distance, timing or could be a route number, or even part of one.
This card talks about MONDAYS. Cody disappeared on a Sunday, now I cannot say that this card is referring to the next day, I can tell you that Mondays come up and also the colour blue and intials B, J, and maybe D and R. This card can show two pillars which might be apartment blocks or even two homes. It can also show a female too but one thing it does give is something untold like a piece of paper with something written on it, or something that was written but not in full. Sometimes this card is for a pregnant woman or a woman who does not say that she is . It might not be the case but I have to give some of the information that can pop up with this card.
However, this is the card for location and may be linked to education in some way. Water comes up and a mountain range however they could simply be ways of trying to describe a name of a place.
Its possible that the number 28 could come up too. Chances are that Alcohol might show up here in form of a place where you would drink.
I think where Cody is, is rather 'odd'.
Im getting North on this card which as in all directions can be a wind direction or part of the name of a place. Again I do need to know which street Cody was last seen in. Once I have this information I can look at the map and give some possible ideas. The sea, rivers and places near ponds or waters - brooks, springs, wells, wash-houses, sea shores, marshy land, fields and fountains are all names that could be part of the area of location. Bathrooms, cellars or anything to do with water or water names can come up here.
Words, pearl silver and crystal, roses, valleys and orchards plus gardens.
Ditch, bird, hollow.

Regarding whether Cody will be found, I do think he will because this card tells us that after a year more information comes to light which could throw some truth up.
This card is a ONE, it can be a route number, distance or timing. If a timing, it could be a month, a year etc or there will be a ONE in the timing or be a clue in some respect.
I am going to write more once I have the information regarding where Cody was last seen as I need to discover this in order to draw more conclusions and post a map which I will work out with Dee who always compresses everything into a link for me to be able to post here.
This card you are looking at is an EAST card but there are other directions attached. I also feel there could be some stress involved with regard to finding Cody I am going to sojourn for a few hours and write more about this when I have the street name that Cody disappeared from.
I will be back shortly.
Empathy.
UPDATED 2ND JULY 2016
Many apologies for the delay with the map.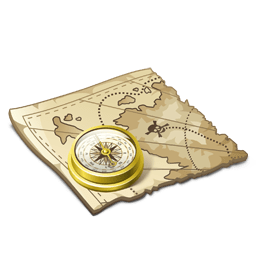 Maps are compiled following Tarot suggestions/directions
which merely outlines
POSSIBILITIES
of all the areas that Tarot may be touching on or may be describing. They may touch upon areas connected to other people linked to the case.
Please bear in mind that maps cannot be guaranteed and Tarot can mean somewhere else entirely.
CLICK LINK FOR TAROT MAP
https://goo.gl/maps/aoiiJLfCgpH2
UPDATED 18TH SEPTEMBER 2016.
In the interim period, I have conversed directly with Cody's family member since writing the Tarot and after some while managed to sort out a map with Dee. I am unable to get very much more on this situation at the current time but I do feel he will be found. Ultimately, it is not always easy for Tarot to give a timing and experimentation with Tarot on locations is still very much an ongoing work in progress. Sometimes when we feel that there is not enough information, find much later on that there was ample but of course, time has to pass to know that. I did feel that where Cody was - seemed odd or an odd place.
I just have to keep revisiting this case between others and hope that I get more insight but I have given what I have seen for the moment.