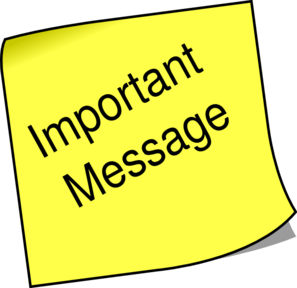 Please note that tarot will pick up
TRENDS /VIBRATIONS
of
PAST PRESENT AND FUTURE
-
it will pick up anything that is 'out there' true news or false news
- either way it can throw light on what is 'in the air' - please bear this in mind when you are reading the insights.
It is very important that 'readers' of the blog understand this, therefore one has to be very discerning when reading. Media news can put out stories that are not factual or are pre -mediated but Tarot can pick that up. It does,nt mean that tarot is wrong, it shows tarot can see what might be suggested. However when writing the tarot it may be taken as fact.
Tarot does not have all the answers or claim to solve issues.
All it can do is show what it feels may be of USE or point out possibilities.
Please always read the following
ABOUT TAROT ON THIS SITE
which is a useful article in respect of all the Tarot printed for Missing people/children.
TAROT
CANNOT
BE CONSIDERED AS
100 PER CENT ACCURATE BY LAW.
TAMERA SUE KINGERY
9/10TH DECEMBER 2014
I have been asked by Tamera's husband to look at Tarot for Tamera who has gone missing.

Tamera Sue Tammy Kingery, a mother of four, went missing on Saturday, September 20th, from what looks like a rural area in Edgefield County, South Carolina. Tammy walked out of her family house, leaving a note behind as well as her house keys and her cell phone; furthermore, the house was locked.
As always I try to give exactly what I am given via the Tarot and generally it is brief glimpses of past present and future. However, it sometimes holds a clue to assist and all I can do is write that down. I am not able to guarantee any information unless a news report can confirm it or verify what has been seen and the map of possibilities that is posted along with the Tarot are still part of the Tarot experiment. So therefore it is up to the individual to read carefully and see if any information helps.
At the time of writing Tarot Tammy is still missing.

Ah, well here we have a tricky customer! of course Tarot sees a person in this card a male and a female who stand next to each other. The male is looking at the female. The female is a good lady who tries to be economical and the male that I am seeing in the picture is someone who is very strict and can be a little bit intolerable at times. This means if for example he was someone this lady knows he might come across as very charming and quite the type to sweep you off your feet being very deferent etc but as a reversed King I think all that wonderful niceness is for show. Our card is linked directly through to Strength and when that is reversed there can be some problems even to health. Reversed Strength is going to give some kind of respiration problems or someone holding their breath in some way even if that is just an expression!
This King is known as the 'holiday' King, he comes and he goes so he is not someone who can stand fast - he has to be on the move - could it be the character traits of Tamera herself? I cannot be absolutely sure - when you see a King its automatically thought to be a male, but we have to allow for possible female if the character is very strong minded. When this card is reversed it is not giving me the best qualities. It is someone who is very clever, very cunning and very capable of duping the masses so it seems to me that we have a character who is pretty reckless to say the least and leaves a huge problem for other people to clear up. Also it is a sign that 'nobody says anything' in this card. Now the other thing is the possibility of being attached to the Emperor. This would be a person who is very abusive or critical in some way or may even abuse his position.
It really is a bit of a snake in disguise situation Im afraid. The only place I can go from this King is the Queen and when that is reversed we are looking at a situation where someone is being ignored by a lot of people and not getting a lot of attention. So - who are these people, we just have to see what we can find. The Ace if reversed is going to show a very masculine character. There could be a strong element to them too. There is also a possible vehicle involved here so I am going to mention it. King of wands slips back into the Queen and the Knight and if there is a vehicle here perhaps there was a hit and run element or it could be a vehicle that has come to a stop or even reckless driving involved.
Is there a court case hanging around anywhere? I feel as though there have been some quarrels or some difficulties somewhere along the way in this situation. Whether it is something past or whether to come Im not sure, but possible legal issues might pop up here. I do not think the Police are going to be giving out information too readily either as there is a certain amount of red tape I feel. Often when Police come up in this way, they hold their cards very very close to their chest whilst they are investigating. This could be one such case.
Seeing some form of stress, neck, headaches shoulders and back come up here.
There are some facts that are not known as with this card there is a clear indication that one needs to check ALL the details as some are not to the surface right now perhaps. I do see with this card that the 'country' can figure ie rural elements but construction can come up too and estate agents and hunters etc. There is a sense of camoflauge here..so perhaps theres a kind of 'not looking at the issue properly' ?? possible forged documents or some trickery or false name or identity problem?
There could be someone who is incredibly arrogant and pretty pushy on the scene. Some kind of uncomfortable situation for this lady of some sort and really there could be a male who is very dominant and aggressive here.
If there was someone around this lady whose integrity was doubtful she would have needed to be very careful as they may not be all they seem and there would have been a need to stay calm if a crisis brewed. So perhaps a not so nice character in this card??
What I seem to see if a journey being put off?? maybe plans were changed? but through the domination of another person? I also do see some amount of jealousy here some kind of struggle whether physical or otherwise and not really being able to get 'ahead of the fight' so a weakness is displayed here or just being unprepared for events. I see someone who wants to ruin the happiness of others. Is there any infidelity here or just something that was a kind of fib or cover up to a real situation that was being said or came up. Revenge can be possible here. Wands are also sex and weapons cards but can also show some kind of treachery too or deceit. Of course I am not sure how this applies to the situation as I do not know any of the characters that are around this lady.
There is just an element of ruthlessness here and a determination coming from someone. If I transferred this card into major arcana I am looking at a reversed Temperence and that shows someone with a lack of self control. There may even be a contract here of some kind. There is also a possible 'get rich quick scheme' though its possible that is not a legitimate detail unless there is money involved somewhere for someone to inherit or some gain/opportunity that would need to get a good deal of planning to implement. All these things Tarot gives are all possibilities NOT FACT so please remember that when reading.
Someone has made a very impulsive decision here. If this lady depended on someone else or others she may have felt disappointed or let down. Im trying to figure out why I am being given a person in this scenario rather than an actual 'happening' card but other cards may help. Lets look at some more information.
A mountain comes up in these cards and rural area and a stream.
Here are a few descriptions. Firstly I will point out that as this card is number 14 we have to look at the number 5 which shows two people who know something or are linked somehow who are saying 'nada'. There is also a 'lock' OR a key or quay but something questionable over that something is not sitting right. Also we have number 4 so those numbers plus 41 however they are split or added together are important numbers for one reason or another . They could be dates, distance, part of route numbers or timing.
Other directions given despite this being a distinct south card (which could be in the name of an area bear that in mind) are North East - again though it is reversed and South West could come in. I cannot tell you which is the starting point or ending point but it will be from the lady's home.
Descriptions of a person come up here BUT - they could also signify areas so you do have to be extremely careful as the description or part name of an area can be in this outline. We have been given someone with large, round head and prominent eyes. Strong and active body, generally taller than average, broad shoulders. Fair or sandy hair, or a glint of red, often with a natural curl that is generally thick and quick to grow but but even so an inclination towards baldness. The complexion may show redness in the skin colour. (sandy for example could be Sandersville - this is how to use the names for places if not for actual descriptions of persons).
The heart can come up in this card as can the areas that involve back and spinal chord stomach and throat. I feel this lady has a stalker or someone who grieves her and I do see some family contrarities so maybe there were some things that were occuring under the surface with her.
This card can link to forts, palaces, auditoriums parks, rural places, lavish buildings etc names that also link to 'royalty' or the word castle, but also there is heat and burns in this card too. It is a fire card. Hot places, deserts and forests can show here as well as construction or as a man, even a construction worker or someone to do with holidays or even property. I have mentioned hunter too. Dining rooms come up also names of cook or cooking or some reference in that way.
Yellow and orange and red show up but interestingly gold and a yellow arrow or a yellow triangle.
The name Michael shows up - and a Sunday. This does not always apply but it does come up with this card.
I see a person who does not keep his promise. They are described in the description of person above and their eyes stick out or are goggle eyed if that makes sense and a spendthrift type so easy come easy go. Someone might have had a beard or recent beard?
Its possible there is a light haired older man here?
I have given as much information as possible about this particular card. All elements could be past present or future and are only possible 'thoughts'. There may be some church elements. I feel that some advice has been rejected about some issue. Did Tamera work for anyone ? really seeing some legal issue here at some point. Someone stopped on a journey or in a journey. If a vehicle, it coming to an abrupt halt. Seeing some dusty roads too. If a vehicle is involved someone can even come out of a car here and be dumped on roadside. These elements can all come into this card.
Im seeing a film too. No idea why that is.
Luggage,suitcases, bags, sports, gyms, hotels can all come up in the wands cards.

When I ask Tarot where this lady is, I am quite astonished to see this card appear once more. I guess it means to read all the first card again? It is true to say that we can still link this to the Temperence card but it is not the main factor here for some reason. The temperence card can link to drugs/alcohol and when it is reversed (being a 14 card) it shows something that might be out of control. There is something 'steel' here. Rural ground with stream and the colour yellow stands out or something BRIGHT. I did notice a place called Brighton in the South West from where this lady lives but it does not mean that is a location particularly but this is the kind of thing that we have to look for in clues. Some elements of Tarot may be linked to other persons.
Temperance can show when a person has 'lost it'. We then have to look backwards to the death card which in itself would be reversed. These could be underlying thoughts or possibilities but it still seems that the King reversed in the first card is linked to this female in some way. The wands gives me the number 1 as a strong number which then brings to me the Magician which reversed shows someone disappeared The words Spring Hollow and Bird and ditch can come up here as well as roses. There is some kind of 'mountain' whether figurative or otherwise. Our Aces are number 1 cards and that can sometimes produce a hitch hiker mode. Oil and water come up if we look at temperence and a travel element which I cannot decide if one was forced to travel somewhere or not but there is a lack of co operation indicated and also it seems that 'the timing is off' or there is a syntax error with this?? So I feel as though there is some lost time here or something that is wrong about timing in general?
Arguments and disagreements seem to come up over and over here and a feeling of going overboard in some way. Emotional distress etc. Freedom comes up as a word or is being curtailed so there may be some restraint whether in words or action.
The elements for temperence can show SOUTH and SOUTH EAST whether they are areas or directions but again it could be FROM the house or from where the lady is in respect of her house but it is a reversed card and that is the difficulty here which could produce North. The last card suggests NORTH too but location is very hard to pinpoint exactly so we do need to use the numbers and other clues.
With this card descriptions are showing places that could pick out movement (vehicles) or could refer to names of places that link to horses/stables possible equestrian elements (bridle, bay, etc) We can also get upper areas on the landscape, open fields, or hills or places with those kind of names. If buildings are involved, we are seeing the roof and the attic but also basements/cellars. The card is reversed which can represent either/or, albeit just might be vicinity factors at some point or linked in some other way as in 'something hidden'.
Sweet is a word that can come up and water.

Trying to find Tamera will be stressful. There will be quite a lot of worry involved and it really will depend on having the right people look for her. Thats if they can find her. This card is showing a church element but it is far more detailed than that. First it is a 5 and Im sure I already mentioned a 5 so a 5 route or a place connected to five, or a timing or distance could be helpful. I feel there is something about a work contract or an inheritance or something about money here but I dont know what it is I am sorry about that. There is a stream and a building near it that I can see and I am also seeing a person with their back to a town on the fringes of a town rather than in it, but I also see the word BELL or that someone WANTS to say something and perhaps decides not to. Really? well that certainly wont get a person found very quickly will it? but we have a 5 and who knows whether that is going to be MAY the fifth month of the year or whether it is to be 5 years months or weeks/days? its all I can give but April comes up too for something whether past or present and NORTH comes up.
This card represents the word 'mission' so that is what its going to take to find this lady. It wont be handed in the lap! The colour Green is seen here too. I am afraid there is an emotional and family crisis that does have to be faced. A lot of insecurity from what I can see but one has to be strong and one must go all out to search if the lady is to be found as in times of difficulty one must find the wherewithal to keep looking even if it is tough or there is ill health in the picture. Its possible at some point this lady could have sought a sanctuary but whether that is the case I cannot say. I would be very realistic with these cards and note that there are problems and upsets in them. Also it is a card of love and lovers-wife, husband, friend, mistress; also concordance, affinities. A person must ask for help.
I am seeing snow and ice ? Two people will offer advice or somehow connect to being able to 'find' this lady. Our last card is going to have to be combined with all the other information.
This card is going to give us an earth physical feel. Descriptions for this card are North as previously given and the number 5. There may be a bridge or an arch OR a fork in the road?
South East figures in this card too whether direction or part name of an area. This is the search and find card so may cover elements already 'done'.
If a person comes up on this card we are looking at someone well set but short in stature, broad forehead, large head – prominent eyes, mouth and lips. Dark hair or complexion with gross hands and black rugged hair. Again this is going to show some name link or something that sounds related to Horses/Stables as mentioned before. Cattle/tack rooms barns or storage places. Farm land or pasture land away from housing – single storey buildings, bungalows, cottages, outhouses etc low rooms or cellars. As part of the search card it might show that these kind of places have already been searched or people may search them or do not for some reason look in a specific place feeling that they cannot etc. Farm to Market roads and some link to 'schools and universities' can show up. Possibly the word Manor also.
A FRIDAY comes up for 'something'.
I am also seeing something about an airport.
I hope some information will be useful. Please remember that what Tarot gives are elements of past present and future so may be referring to 'other things in different times' that make the full picture. Location cannot be guaranteed as indeed the Tarot one has to wait to see if anything comes up that might verify any of the glimpses of insight. Please combine ALL THREE CARDS to get a bigger picture and I do hope that this Lady will be found. It needs effort!
Empathy.
UPDATED 12TH DECEMBER 2014 WITH
MAP OF POSSIBILITIES.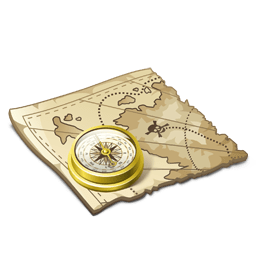 Maps are compiled following Tarot suggestions/directions which merely outlines
POSSIBILITIES
of all the areas that Tarot may be touching on or may be describing. They may touch upon areas connected to other people linked to the case.
Please bear in mind that maps cannot be guaranteed and Tarot can mean somewhere else entirely.
CLICK LINK FOR TAROT MAP
https://maps.google.com/maps