SUZY LAMPLUGH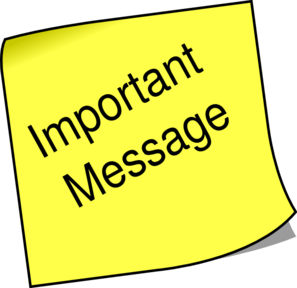 Please note that tarot will pick up
TRENDS /VIBRATIONS
of
PAST PRESENT AND FUTURE
-
it will pick up anything that is 'out there' true news or false news
- either way it can throw light on what is 'in the air' - please bear this in mind when you are reading the insights.
It is very important that 'readers' of the blog understand this, therefore one has to be very discerning when reading. Media news can put out stories that are not factual or are pre -mediated but Tarot can pick that up. It does,nt mean that tarot is wrong, it shows tarot can see what might be suggested. However when writing the tarot it may be taken as fact.
Tarot does not have all the answers or claim to solve issues.
All it can do is show what it feels may be of USE or point out possibilities.
Please always read the following
ABOUT TAROT ON THIS SITE
which is a useful article in respect of all the Tarot printed for Missing people/children.
TAROT
CANNOT
BE CONSIDERED AS
100 PER CENT ACCURATE BY LAW.
SUZY LAMPLUGH
9TH DECEMBER 2014
I have been asked about the disappearance of Suzy Lamplugh which is a public request.
Currently I am mostly dealing with family requests but I do include a public request periodically. The situation with Suzy Lamplugh is that she disappeared when she was 25 years old on 28th July 1986. She was a British Estate Agent from Fulham in London. Suzy was officially declared dead, presumed murdered, in 1994 and the last clue of her whereabouts was an appointment to show a house in Shorrolds Road to someone she referred to as "Mr Kipper". Following her disappearance, police tested the DNA of 800 unidentified bodies and skeletal remains that matched Lamplugh's description. The case is unsolved.
Above is a brief outline of the case of Suzy Lamplugh. Whilst I am happy to write Tarot, I cannot guarantee ANY information. Tarot will look at the issue and produce its thoughts which are often past present and future and they can only be verified through reports to come and what is past. I simply write down what I get and a map of possibilities is posted. It is always wise to read other information from tested sources as Tarot is and always has been an experiment to see what it can help with. I therefore write only what I can and hand it over for perusal.

My first card had me saying 'huh'? when I looked at it because the Tower card when reversed can actually show catastrophes avoided and a new life or chapter beginning. However, the rest of the arcana major is reversed and does not really suggest that one is going forward ultimately to a new beginning. I feel with this card that a sudden truth came to light for Suzy so obviously this was like a bolt out of the blue something unexpected, it changed her life forever and everyone connected to her. I feel as though something may have been revealed to her. Now this card does tell you a lot of things , too many things in truth, bankruptcy, divorce, shattered relationship, accidents can all come out on this card and even subsidence in a building because after all it is a building that we are looking at. As a situation it shows that everything comes 'crashing down on us' whether thats a truth or an enlightenment or even an earthquake It has shattering consequences and creates a shock/surprise element.
Now we do have to look at a lot of elements. First of all this is the Tower card which is represented as number 16, so number 7 can hold significance. Reversed as it is we have number 19 and we also have to look at the previous card. This is the Devil card at number 15. Please bear with me. The number 3 may be of importance. and any of the numbers mentioned. It could be incorporated into roads/routes, distance or timing.
Looking at the previous card we see that the Devil is reversed which shows us some kind of relationship that is not healthy or that it is not good for us .
Maybe there is a sexual thing, or a drugs/drink element or even more than one person involved in a relationship. Its a situation where we can feel chained to a consequence. When we reverse that we get to see the light or the truth when we have the Tower which is what was shown by Tarot. We may want to escape the situation because we 'realise' something, become enlightened very suddenly and this could be what occurred to Suzy. Looking at the Star card it is also reversed which tells us there is a feeling of little hope or that a situation made us feel helpless because we cannot see where things can lead.
When I think of my card I think I see two others. Of course the entire reversed reading is not going to sound very good on the surface of it. I do not know much about Suzy or her job.
I have a letter H with this card.
The sense of my card is domination. Being dominated by someone who is much stronger than 'ourselves' and a feeling of powerlessness to fight back. There are also indications here of a 'false persona'. Im also feeling 'someone from the past' is being given.

This card gives me the impression of Water. It is a water card and Im shown children here. There are ecclesiastical links and when I looked at a map I noticed where Suzy was last supposed to be at Sherrolds Road and noted that her car was found in Stevenage Road. It is very near to the Thames - ie Water. My card would describe areas or places that incorporate the following names or descriptions and we do have WEST but North West is indicated by this card too. When a card is reversed it can mean North East so one has to be careful or could even point South. It depends whether the Tarot is describing the starting or last known pinpoint to the ending point.
However, fishponds, rivers, springs, watermills, water pumps, wells, marshy or watery ground, moats, springs, the ocean, and all places near to water inside or around buildings can be indicated. We also have churches or church names or holy places. I always seem to see youth or young people in this card and places or something linked to them. I do have the colour green. Schools may come up here and the word Taylor also though I might add that location may be described between all the cards. Number 11 stands out with this card but so does number 1. This could route distance or timing. It can also give a number 2.

This card is pretty curious as it seems to mention the number 4 or 5 again could be part of a route number distance or timing. I would like to be optimistic and say that Suzy can be found but this card would ask people to make a very strong effort again. It is only through making a great effort that these hopes could be rekindled. But the thought I get is - dont bank on it. I have actually had some thoughts regarding location and I am just going to write below some street names that stood out to me. I cannot give them as a guaranteed connection whatsoever so please do not hold Tarot firm in this regard. I simply see them and this really could be due to vicinity surrounding where Suzy went missing.
This card is going to give us a bridge at 'some point' and I do see water that much I cannot really escape from as a major thought. Of course it could be the name of a place that is a water name or it could be something to do with water itself. I see the Bell in this card and that gave rise to a place that is on the map but is South of where Suzys car was found. University/schools also seem to come forward.
I see some kind of financial element which Im wondering either has to do with money or it could be to do with another road name. Taking note of numbers in Tarot often produces part road numbers or distances/timings.
This card gives us a 4 or 5 as it is a reversed card and is looking at the 4 pentacles which is somewhere near a town or perhaps buildings. Could be a bridge. Im feeling as though the letter G might come up somewhere and the word BANK or something of that nature.
Roads that I saw were Richmond Road, Castelnau, Greenmead School area, Taylor Road, Church walk,
Bishops Park, Wellesley Road, the Nature Reserve above Queen Elizabeth Walk, Mill Hill, Tideswell Road, Howards Lane, Hazelwell Road. Anything with the word Burns ?
I also found myself looking at Smugglers Way Waste Transfer, 'The Spit' and Bell Lane Creek. I note that the Park in the Spit has a childrens playground and that it was a construction area in the mid 1980s. Of course that could be mere coincidence.
My five of pentacles is going to be a NORTH card again its reversed so South could come up. There could be another big fresh search for Suzy but Im not sure if they will actually find her there just be some obstacle or some kind of opposition that comes up. It is wise to combine all the cards and bear in mind that Tarot tries to give as much information as possible but whether or not it will have reasonable result can only come from future reports. It is very sad that some people are missing for many years and it is difficult to find them. This indeed would be a gamble or risk to try to find Suzy because of course evidence of movement has not been found to date after Suzys car was left at Stevenage Road.
Nothing is impossible of course – but it wont be easy.
I hope something is useful here. I will of course re-read and if I feel I have left anything out I will add that information.
Tarot gives ideas/possibilities but under no circumstances can it be considered accurate in every degree.
One other thing before I end this over view is seeing 'BATTERSEA' we all know the animals shelter is positioned there but it does come up though I am not sure what that connection might be. I will leave readers to peruse and get a map to try to reflect the information in Tarot.
Empathy.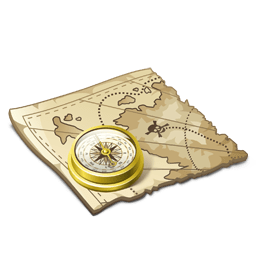 Maps are compiled following Tarot suggestions/directions which merely outlines
POSSIBILITIES
of all the areas that Tarot may be touching on or may be describing.
They may touch upon areas connected to other people linked to the case. Please bear in mind that maps cannot be guaranteed and Tarot can mean somewhere else entirely.