https://www.facebook.com/missingperson.mcleod‎
Missing Person Clartha McLeod is on Facebook. Join Facebook to connect with Missing Person Clartha McLeod and others you may know. Facebook gives ...
Please note that tarot will pick up

TRENDS /VIBRATIONS

of

PAST PRESENT AND FUTURE

- it will pick up anything that is 'out there' true news or false news - either way it can throw light on what is 'in the air' - please bear this in mind when you are reading the insights.

It is very important that 'readers' of the blog understand this, therefore one has to be very discerning when reading. Media news can put out stories that are not factual or are pre -mediated but Tarot can pick that up. It does,nt mean that tarot is wrong, it shows tarot can see what might be suggested. However when writing the tarot it may be taken as fact.

Tarot does not have all the answers or claim to solve issues. All it can do is show what it feels may be of USE or point out possibilities.

Please always read the following

ABOUT TAROT ON THIS SITE

which is a useful article in respect of all the Tarot printed for Missing people/children.

TAROT CANNOT BE CONSIDERED AS

100 PER CENT ACCURATE BY LAW.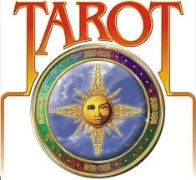 CLARETHA EPPS MCLEOD
25TH AUGUST 2013
I have been requested to look at the Tarot for Claretha Mcleod who has been missing since 30th January 2009 from Turbeville South Carolina.

Please read the notes regarding Tarot on this page and note that Tarot takes into account past present and future elements. I am unable to guarantee any writings unless media can confirm information from date of writing.





Not the best card to get for Claretha. The first thing that comes to mind with this card is 'skipping town' or perhaps even abduction. One thing that seems to be the case is plans that go wrong and then ending up in a worse case scenario. I dont particularly have a vehicle on this card but it is a 7 and links with the Chariot from the Major Arcana, so as this card is reversed it is like trying to escape from a vehicle or a vehicle going off the road.
This card is going to show us water rocks stone cement and bluff.

There may be an airport or name sounding similar, a railway, golf courses but certainly water elements or water name in the vicinity. There is a certain amount of treachery on this card and Im afraid possible deceit too, not a lot of good comes from a reversed sword as it will show you that two people perhaps even three at some point have been involved together in some way. There might have been some kind of heated altercation which later 'died down' but even so I see a journey nearby water which seems to compromise safety or protection.

These cards are cutting cards, drugs can also come up in these cards whether medicinal or otherwise and also there is quite a lot of 'confusion' starting to appear here. Perhaps someone took advantage of Claretha. I feel this card sort of points me to being hoodwinked about something but not really realising it, maybe something stolen or taken and either then being given back or returned or a possible deception that it would be.

The card is a 7 but we need to look at the 6 number too and the 9 number. This would indicate that there is a male involved here somewhere perhaps someone who might have had a beard or facial hair. The card automatically seems to show us that something had been occurring for around 6 months, perhaps someone let a secret out of the bag?

I would say that this card is East but the North West also comes up, either could be wind directions or name of road. I think there are two other people here somewhere. These cards would concern me a little because of the sword element, seperation or

cutting

element can be here for whatever reason whether it is to suggest a pointed object or indeed whether to suggest a seperation from others.

A person description may be considered as short strong person with Hazel eyes (sometimes the word Hazel has been a place) but prominent bone structure here and coming across as an honest disposition. However there is another person description that would negate that as we also have someone who may be of average height, pale complexion, small dark eyes, black hair remnants of a beard thick eyebrows and lips. Im getting a nature that might be cursing.



Bones/skeletal elements

come up with this card but blood circulatory problems might occur possibly someone with a limp or a kind of lameness might be here. There are certain keywords that can come up with the cards individually, with this card in particular we have descriptions that might be actual in the vicinity or attempts at names of road/areas.

We have deep

wells

, quarries, mines and places over land that has recently been dug. We could be looking up high or have a 'high' kind of element here such as hills, or something that seems to represent height. Roofs and attic rooms might even come up or bedrooms upper parts of the house unless it is an area/road name.

Carpets and blankets.

Water being an essential element of this card, fountains springs vineyards or places or things that link to water such as taps showers any area that might represent these names or have them come up.

Deserts and

woods

, valleys can also show, caves dens or holes. Coal mines too. Church elements can come up so either by name or area or another significance that shows itself. Any ruined buildings or muddy places or houses/offices can be seen in this card as possible elements in the area.

Seeing illness with her but something else about that which perhaps calls it into question?

Im feeling there is something 'not right' about Claretha's disappearance story so I will mention this.





Well funny card to get but this card is a 51 or

15

otherwise also a 6 or

9

. I saw that in the first card.

Seems to me we should think of those as

road numbers

/distance or they may have another significance. Here I see people who are really unhealthy for this woman drugs abuse ect and being chained to a situation - but when its reversed such as it is I see chains but a kind of release from bondage or a kind of attempt at that.

As for a place chains and grapes are on this card but also the feeling of a possible 'trap' or even being trapped could be here. There is a large black stone whether or not it means anything but being weighed down could come up in this card and

wild land

is a possibility or at least around and about.

Bats are a natural name that come up with this card and caves.
What we should look at here is direction. I would have thought

South

might be here and agricultural surroundings.

I still feel there may be water but the keywords I have farms or where you might find farming equipment, wood stores and places where farm animals roam.I would imagine there to

be fallow or bare land,

barren fields, bushy and thorny, possibly dark places. Might even have the name of boats/ships or even be somewhere nearby or a name of road with that.

Walls, garden fences, gateposts, borders or even international borders could come up but church yards and ruined buildings too. Feeling confined space here and possible waste disposal so that is where the water is coming in. Not necessarily a place but it depends whats in the vicinity.

Again this card is warning of health difficulties so all cards need to read together. Im seeing a lot of elements from the first card come up in this one so I would definitely combine all these elements together as they are linked.





I am seeing delays on this lady being found. This card is reversed and is never that helpful when that happens. Search opportunities can change from place to place but I am seeing a new home here.

There are court or legal matters here not sure why that is but I can see them. The card is a

5

so perhaps we are looking at a

4

here maybe that could be the 4th month April perhaps but I dont have a year. What I sense is that there are some mind games going on, clearly someone knows more and says nothing. Theres a very difficult male presence in these cards and something about a vehicle. Was a vehicle found?

Meanwhile, Im seeing some petty crisis and problems with money and some stressful situation here with regard to finding this lady. A lot of contradictions because there may have been cruelty towards her or even violence so Im not sure how that is going to pan out.

I would have thought that more keywords might help such as 'royal names' parks, monuments, valleys shops and other buildings coming up here for some reason and the North East comes up, might be the North West because of the reversal but I will give both here. Problems with stomach and throat seem to come up. Bright colours red orange gold and yellow come up here and also deserts

woods

valleys all as above descriptions in other cards. Forts, military camps, words such as castle, ash can all come up here and palm.

The five of wands can make ashes of a situation, it can even show sports fields or connections with fire or speed. A vehicle could even be shown that has gone off the road.

I feel that a Sunday comes up here

and possibly the word Michael - it does show in the elements of this card whether it turns out to be meaningful or not.

So do I think this lady will be found?

I think its possible but it is delayed at the moment.



Tarot only gives possibilities and not facts. The only thing I do is write things down and hope they help but in no way can anything be guaranteed at this stage, its a wait and see on this one Im afraid.

Empathy.
UPDATED 3RD SEPTEMBER 2013 WITH MAP POSSIBILITIES.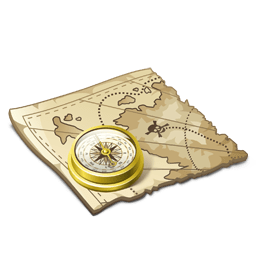 Dee has compiled a map following Tarot instructions/directions which merely outlines POSSIBILITIES of all the areas that Tarot may be touching on or may be describing. Please bear in mind that this is not guaranteed and Tarot can mean somewhere else entirely.


CLICK LINK FOR TAROT MAP
https://maps.google.com/maps
UPDATED 23RD DECEMBER 2014
Sadly this lady is deceased. Her bones were found some distance off the road. I note that the road is numbered sc15 -12. Route 14 -49 crossing nearby. The cutting/water elements could relate to vicinity spot Cuttinumber Pond which is nearby. Woods are very much part of the picture. The lady was found off 4000 block - our number 4 is here - Tearcoat Road - Tears are water and tear is to rip apart again the cutting/seperation element from Tarot. Number 95 road nearby. Boston WELLS road in the vicinity also. I believe Claretha was found 75 foot from the road.
I will update any other information that relates to Tarot. My sympathies are with family members at this time.
A K-9 search and rescue team is currently assisting the Clarendon County Sheriff's Office in the investigation of a site on Tearcoat Road in Alcolu where skeletal remains were found on Sunday morning.
According to Maj. Kipp Coker, a man hunting snakes with his daughter found the remains about 10:45 a.m. about 75 feet into a
wooded area
past the
4
000 block of Tearcoat Road.