https://www.facebook.com/.../Missing-April...Pitzer/203568679736761?...‎
Missing - April Beth Pitzer. 429 likes · 15 talking about this.
Please note that tarot will pick up

TRENDS /VIBRATIONS

of

PAST PRESENT AND FUTURE

- it will pick up anything that is 'out there' true news or false news - either way it can throw light on what is 'in the air' - please bear this in mind when you are reading the insights.

It is very important that 'readers' of the blog understand this, therefore one has to be very discerning when reading. Media news can put out stories that are not factual or are pre -mediated but Tarot can pick that up. It does,nt mean that tarot is wrong, it shows tarot can see what might be suggested. However when writing the tarot it may be taken as fact.

Tarot does not have all the answers or claim to solve issues. All it can do is show what it feels may be of USE or point out possibilities.

Please always read the following

ABOUT TAROT ON THIS SITE

which is a useful article in respect of all the Tarot printed for Missing people/children.

TAROT CANNOT BE CONSIDERED AS

100 PER CENT ACCURATE BY LAW.





APRIL BETH PITZER
25TH AUGUST 2013
I have a request posted from 'family' on the blogger to look at the Tarot for April Beth Pitzer. April disappeared on June 28th 2004 from Newberry Springs California.

Please read the notes regarding Tarot that I post on the page as Tarot is an experiment that is written in the hope that it may assist. There are no guarantees only possibilities so nothing must be considered as fact. Should anything arise that matches with the Tarot at a later date it may be examined to see how or what has transpired in any accurate fashion.

Tarot produces information from past present and future. Please be aware of this.






I have actually been 'sitting' on Aprils case for the past week wondering whether I had missed something. On occasion whilst writing Tarot there are certain 'scenarios' that make it difficult to actually feel the nub of the matter has been explored. As it happens, I can see clearly from my first card that April's welfare, work and general situation seems very forefront but this is not something that has not already been reported.

Tarot does pick up past issues as well as current and future and often its hard to pinpoint which falls into what time element. I have been given the three of Pentacles which seems to point out Teamwork. Its as simple as that.

This is a situation where people put their head together to get plans into motion and as the card is upright it would suggest to me that it is to create something that has a good end result. For example in this card it shows people using their skills, using plans, meticulously following an idea/blueprint to 'make this thing work' and that is what I see here.

The number 3 might be people or could even be a route/road number in part. The direction given face value is North which could be wind direction or part name of area/road.

I also see being out of town and hanging on to ones possessions and looking for employment comes up quite strongly. These cards when they are reversed show the subject in good health as a rule but the underlying factor to these cards is quite the opposite so it would depend very much on how successful the plan/thoughts were or how they develop. Im not getting much on this first card except to perhaps see a rural environment - connections to business and work in particular - juggling of finances home family and options and a requirement for work that might lead to some form of 'getting' one.

Schools, college names could come up here, farm or farmland too. Properties show up possibly to be rented and a businessman can show up here too. Change of location seems to be very possible on these cards. Land that might have water nearby or name that has water element in it.
Animals/dogs can come up here too as pets feature heavily later in this journey but also someone who teaches or possibly even mentors in some way. Music elements might be seen though Im not quite sure of the significance of that right now.

Gold, arches, gates, fenceposts, borders valleys parks and rural aspects seen.
There is a 'bird' linked to this card so it may possibly show an area where there is an airport in the vicinity or the name of a bird comes up. Words such as Manor and Hood might be seen also and the word Garden.





This next card is also a pentacles card and is North in direction but note how it is now reversed. This card is almost like 'we reap what we sow' in element as you see a farmer figure who is hoeing his land so it is pictorially significant. In this card we might get either more then we bargained for or we are not paid properly for work that we have done.

So this card can indicate as well as previous cards that we could or might have been robbed or that thieves have struck or that someone has not paid us properly.

Employment comes up here as it does in the first card and it seems to indicate someone that is a bad businessman or someone who is not good to us.

Whether its a person met at work or linked to work in some way the element here is business that has affected us. In this card it can show that our security and welfare are severely threatened. We are also thrown out of a building which might be somewhere that we live or out of a job as there is a loss of job here also.

The card is number 7 and it is reversed promoting the fact that there is a lot of deceptive elements here . We should also be looking at a number 6 and a number 9 whether in road names or otherwise, but that Number 9 reminds me of the Hermit and I wonder if there is a man that is linked to a 'hill or summit, mountain or peak' name or place that conceals us.

The hermit can bring up broad daylight - so show matters occurring in broad daylight, it can show a camp, or campus or camping place - it can show somewhere off the beaten track, it can show holes or bridges. I am seeing this man who may have had a beard or facial hair possibly now shorn who could be someone we went to see. Because our card is reversed our security is compromised in some way.

A trip has been made that brings certain bad karma perhaps ? or that a trip has been delayed. Theres a whole heap of bad news on reversed major arcana and I do see this ladies belongings being lost but I also see a dog here.

Ditch Bird Spring and fruity words come up or orchard. I see a boss or someone who comes over that way perhaps an employer or father figure or someone who commands respect and is an unforgiving type. Perhaps its the situation rather than a person but there really is so much here that makes me feel that there might have been a stalker in the mix.

Going back to the pentacles, I see difficulties to working out of town. Again the school names college names can come up here. Rural farm type land woods etc as per card above all seem to show up. Here our location move has been stultified so perhaps not getting to where we want to go.
Someone who might seem friendly can turn on us too. Problems show up here with a vehicle.

Monuments can be seen? and possibly 'soup kitchen' ? mission, church or sanctuary?

I seem to to see unsatisfactory work premises/situation and some kind of shake up going on. A very disatisfied feeling and being trapped at work?
Therefore I am linking this woman to work premises of some kind or in a vicinity whereby either she or someone she knows worked. Thats what I seem to have here. This card is a 'trapped feeling' trapped within business elements ie unsatisfying jobs.

Therefore I have to give that however it will transpire. There is a bad businessman here to and our first card is also one that can point to employment or lead that way so I think we are talking also about bad investments here possibly regarding work/finance and company.
Its possible there was an unexpected offer of employment but it involved things that meant too much work and little gain. All thoughts I have tried to consider here.

I also see snow whether it is real or not the word snow comes up and then a 'thaw'.

Perhaps there is an abandoned business or some rented place that might be considered?

South East can come up here as well as North.

Personality of a person can come up as strong but short i height, broad forehead, large head, prominent features on face mouth eyes lips sometimes ethnic, dark hair complexion, black rugged hair is often claimed with this card and dirty hands or hands that have done much manual work. Names that could come up could relate to Horses or stables which sounds odd, but Bray, Dobbin, Spur, Bay, Mare, anything that might link to stable/horse names. Also the vicinity given is pasture or farm land where there are not many buildings around.

This card can cover single type buildings such as sheds outhouses, barns, cottages bungalows the whole ide being single storey in height. It also can cover low rooms in properties or cellars/basements or underground elements suggesting somewhere low down. It could even be in a name but I just have to give what I have.

I get an Emerald or Green colour shown to me.

Words also that come up are Gardens, fountains, bride, bridal, fair lodgings, bed and breakfast, beds, hangings dancing schools, wardrobes. Alehouses and Taverns or someone who is lewd and disreputable might show up in these cards.





Asking when April might be found this card will involve or include possible searches past present and future so we have to bear that in mind. What we have here is the Lovers card which is also a family card. The main thing we see in this card is that it is North and an air card. It shows us a Garden and also two people and a brown Mountain.

The number on this card is 6 so I do feel that we should take note of that as it is also pointed out in the second card. Often this card appears to be a summer card. North Cards normally however are Winter months but perhaps its indicating when searches are carried out. The 6 seems to suggest that it could be used for timing distance or road/route.

There may be military effort involved here.
Two people have offered very good advice it seems or that advice comes from two people who can provide a key. A 'K' initial whether name or place 'may' come up. June month might show up here too. Lock, key or word keys or Quay may also show up. Spiritual or church elements might show too whether in a place or otherwise.
I am shown a 'fork in the road'.

I am also shown an airport or a place that we see the word 'air' incorporated whether in name or otherwise. I am also shown West. Descriptions of vicinity places to search or possible search could be Hills and mountains, high places, barns and storehouses for corn and grain - corn or grain could be names in themselves, but money names like Bank, Gold, Coin, Penny that kind of idea.

Anything up high can come up here. Also Libraries and studies, walls of places/houses which sounds odd but might have some significance. This card can link to other keywords such as shops, markets, fairs, schools, common halls, bowling-alleys, tennis courts etc so we do have to consider those too.

I have a Wednesday being given and a person description of someone who might be tall, thin, high forehead, brown hair, olive or chestnut complexion, narrow long face and nose, fair eyes - possibly a bit shifty.

When I get the Lovers card with a question of when someone is going to found I guess the answer is June - but it might not always be the case. I want to point out that this card also links back to familiar territory. It links back to an area that we disappeared from. It can show the word Silver, Bell, and ponds of water, or some kind of water element West.


A garden can come up here and pots or pottery - sometimes drugs but I cant vouch for that in honesty as its a term that can come up only. The initials M or W can show up here and a white bridge and water or river or the name of a water place can possibly show.

Three friends are linked here. There is no doubt that there is friendship between three people sometime in the past because I can see that. I also see two people who have vanished when we talk about this search - something about them comes up in the future perhaps or we are shown a bridge of some sort. This is not particularly easy Tarot for me on this case, so many ends and loose ones at that.

However, we have a Tree name here and an island, it can represent someone being left on their own in this kind of vicinity. There seems to be two choices to look for the path between love and work. So those are the links that I have been given.

As always I rummage around my head wondering if I have covered everything but if I find I have left anything out or overlooked something or not through things through correctly I will return to adjust but meanwhile this is what I have. Tarot only offers possibilities not facts. This card seems to make me feel that April can be found but its wise to read everything and combine all the information as it will likely make more sense that way.

Hopefully something might help.

Empathy.
UPDATED MAP POSSIBILITIES 28TH AUGUST 2013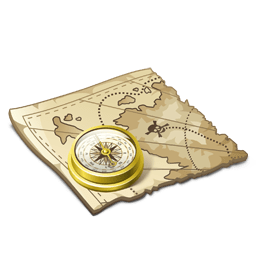 Dee has compiled a map following Tarot instructions/directions which merely outlines POSSIBILITIES of all the areas that Tarot may be touching on or may be describing. Please bear in mind that this is not guaranteed and Tarot can mean somewhere else entirely.

CLICK LINK FOR TAROT MAP
https://maps.google.com/maps
UPDATED 10TH JANUARY 2014
18 Sep 2013 -

The well was filled with dirt and debris 20 feet below the surface, but ... Walker said later Wednesday that nothing found was determined to ... Anyone with information in the disappearance of April Beth Pitzer should call Det.
UPDATED 5TH AUGUST 2014
www.thv11.com/story/news/local/2014/06/28/family.../11668431/
... of April Beth Pitzer. Macy Jenkins 5:36 p.m. CDT June 29, 2014 ... April Beth Pitzer disappeared on June 28, 2004. She was last seen alive in California.