VENUS STEWART
The search continues for Venus Stewart, a missing mother who Michigan state police say was kidnapped on April 26, 2010 from her parents' home in St. Joseph County. Police say the 32-year-old had gone outside in her slippers and pajamas to mail a letter and never came back. Anyone with any information about her whereabouts is asked to call Michigan State Police at 269-483-7611.

Please note that tarot will pick up

TRENDS /VIBRATIONS

of

PAST PRESENT AND FUTURE

- it will pick up anything that is 'out there' true news or false news - either way it can throw light on what is 'in the air' - please bear this in mind when you are reading the insights.

It is very important that 'readers' of the blog understand this, therefore one has to be very discerning when reading. Media news can put out stories that are not factual or are pre -mediated but Tarot can pick that up. It does,nt mean that tarot is wrong, it shows tarot can see what might be suggested. However when writing the tarot it may be taken as fact.

Tarot does not have all the answers or claim to solve issues. All it can do is show what it feels may be of USE or point out possibilities.

Please always read the following

ABOUT TAROT ON THIS SITE

which is a useful article in respect of all the Tarot printed for Missing people/children.

TAROT CANNOT BE CONSIDERED AS

100 PER CENT ACCURATE BY LAW.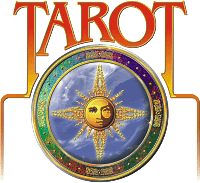 VENUS STEWART
11 FEBRUARY 2013
I have had a missing alert for Venus Stewart on this site for some time but note that there is a request asking if Tarot could throw a little more light on her location.

Tarot cannot promise to do this. Tarot offers POSSIBILITIES and not FACTS. Information comes by way of clues and/or advice that I write down and that does not guarantee anything. However, I will write what I am given. Please remember Tarot is in past present and future periods of time and must be considered when reading. Please also read notes about Tarot on this site.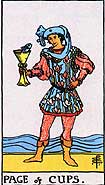 The first card I have for Venus is the Page of Cups which is going to show that there is some kind of communication or message or contact with someone that she knows personally or is close to her. Her town that she lives in is pointed out as is family ties. The card is West and our number is 11 or 2 which may represent distance, time or route or have another connection.

This card is a water card therefore it could represent either being near water or being at a place where water is in the name of the place or district/road etc. There may be transport that takes us to a lake or water area or somewhere there are boats or names such as boats however, the indications are that the person is someone personal or charming or even a lover and on the surface of it initially there does not appear to be a feeling of alarm. However, the situation seems unexpected with the page of cups coming into first view.

I am also seeing something 'silly' or 'childish' here.
A white bridge whether in name or actuality can appear here as can a gushing river or fast flowing stream of water and the intials M or W. The word Bell may come up. A possible 'tree' name.
October might have been a time to be remembered.

There seems to have been some kind of invitation to go somewhere.
If there is anything negative here it is that the person seen is flaky and untrustworthy a con person or likely to be very difficult with us.
Perhaps someone turned up on the scene due to messages that were not fulfilled or left unanswered? or perhaps wanted a relationship when the other may not?

There may be a car I have the colour Blue but not sure if I should tie them together or not. I cant see anything negative from this first card? its true that if reversed it could be a dangerous situation but for some reason I am just being shown the better side of things so I have to give that.

It could be caught in a phase of time previous to problems?
Someone has an office?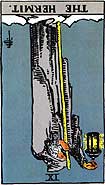 Again, initially we have a West direction which could be wind direction or area/road name but this is reversed. When I see the hermit I always feel that the person is concealed from view. Sometimes it is even self imposed which might seem unlikely in the story of Venus but concealed is the main consideration here. Hidden from view. Sometimes with this card we can think of names like Bright, or Light, but also caravans scouting camps or campus or off the beaten track. Hills and mountain names could also come up. A dark 'hole' can also describe this card sometimes also a bridge can be in view. A 6 or a 9 may represent a route or road or have another significance.

Any connection to an ex teacher?

There may be respiration problems on this card that have to be borne in mind. Should something have occurred to Venus it can suggest it might be around a male with a beard either shaven off or stubble. There may be sexual elements here. Sometimes a person is naive and it is not so much self imposed isolation it is more that they did not realise they were going to be in a situation where they were cut off from friends and loved ones.

Rural land with a stream or body of water do come up in these cards. Perhaps a 'house on a hill'?

Was anyone in debt? no way out of debts?

Drugs and or alcohol are seen. Was Venus or someone else involved in a new love affair?

I see some kind of co operation with her disappearance.
South West comes up here, but one has to be careful with reversed cards as it can also reverse or apply to the opposite direction but a person could be described here as being average height,slender with angular features. Thin lips, high forehead, small piercing eyes dark hair, quick movement.

Descriptions of location come in KEYWORDS which can be placed on a map by Dee and they would be describing the vicinity or trying to place a name. Therefore the keywords are agriculture, harvest barns/storage, dairies, granaries, breweries, cornfields, hay-ricks, greenhouses,names that might include barley, wheat peas cheese butter or where its stored.
Shops, markets, fairs, schools, common halls, bowling-alleys, tennis courts

Libraries, books, pens, offices, places you would find these things, accountancy or storage. Drug stores. Names that link to sewing or wool. Such as Pin etc. Also links to small animals and vets/pets.
Classic signs of deceit fraud and dishonesty go with this card.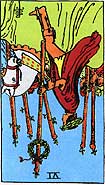 Our card signifies South as a rule but also some indication that are infinite delays in finding Venus.

True to say, its possible Venus could have been found within 5 weeks but it seems to me that this card is indicating quarrels, tensions, fighting and legal matters and implications which have made it incredibly difficult. Here we can see names like Vine, Laurel, Victory, Ash, Bow and Arrow.
Here we have sports related connections.

Fire and heat are in this card as is the feeling of being hot or burning. This lets me know with the card reversed that we are looking at embers. The fire needs to be re-ignited in order to find this lady and searches need to be organised in a way that they are not incriminated with opposition. Unfortunately there is opposition to her being found.

All I see here at the moment are constant frustrations and problems. I also think that people who could help refuse to or will not as I see that someone could could say something may not do so.
There may be red tape in this situation.
There are a lot of contradictions and the situation could just grow nasty.

Names that might begin with a K or perhaps royal names could come up like King, prince or princess. Maybe there are connections to theatres, public buildings and monuments, public halls, auditoriums, parks other key names to places might be : palaces, castles, forts. But places in the vicinity might be deserts, forests and areas where wild animals roam . Chimneys, bricks and mortar, construction sites or workers, sand and/or dusty roads industrial areas/offices might also come up. Possibly the North East also being connected in some way.

It hardly sounds very hopeful at the time of writing but this card is a number 5 and perhaps that may help in terms of time distance or route. It may cover areas that are already searched but I give what I have. Tarot should be read in combination to each other to draw upon the information provided. Tarot can only produce possibilities and not facts and should be read in past present an

d future modes

.

I hope something is useful.

Empathy.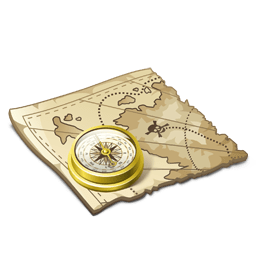 Dee has compiled a map which OUTLINES all the areas that Tarot may be touching on or may be describing. Please bear in mind that this is not guaranteed and Tarot can mean somewhere else entirely.


CLICK LINK FOR TAROT MAP
(Hit the Grey word that says MAPS)
Show on Google Maps
NEWS UPDATE 4TH AUGUST 2018
wwmt.com/news/local/venus-stewart-disappeared-8-years-ago
26 Apr 2018 -

Thursday marks eight years since Venus Stewart, wife and mother of two, disappeared from St. Joseph County.Doug Stewart, her estranged ...