The Pinal County Sheriff's Office is requesting anyone with information about this case or anyone who was in the area of Peppersauce Canyon Campground the day Randy went missing to please contact the Investigations Bureau at 520-866-5161 or Pinal County Silent Witness at 1-800-358-4636.

http://www.azfamily.com/news/PCSO-co...128265068.html


Please note that tarot will pick up

TRENDS /VIBRATIONS

of

PAST PRESENT AND FUTURE

- it will pick up anything that is 'out there' true news or false news - either way it can throw light on what is 'in the air' - please bear this in mind when you are reading the insights.

It is very important that 'readers' of the blog understand this, therefore one has to be very discerning when reading. Media news can put out stories that are not factual or are pre -mediated but Tarot can pick that up. It does,nt mean that tarot is wrong, it shows tarot can see what might be suggested. However when writing the tarot it may be taken as fact.

Tarot does not have all the answers or claim to solve issues. All it can do is show what it feels may be of USE or point out possibilities.

Please always read the following

ABOUT TAROT ON THIS SITE

which is a useful article in respect of all the Tarot printed for Missing people/children.

TAROT CANNOT BE CONSIDERED AS

100 PER CENT ACCURATE BY LAW.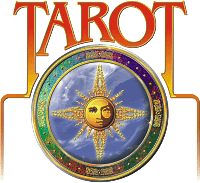 RANDY DOYLE PARSCALE JR
11TH FEBRUARY 2013
I have been asked to look at the Tarot for Randy Doyle Parscale Jr who disappeared hiking with his family in Peppersauce Canyon in the Santa Catalina Mountains near Oracle, Arizona on April 7, 1979. He has not been seen since.

Tarot gives advice in the past present and future tense and produces Possibilities NOT fact. Please go to other sources of information for actual details. Tarot cannot be validated or considered fact unless there are supported news stories after its date of publishing.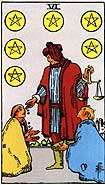 Randy was only 10 years old when he disappeared. My first impression is 'what a cute little boy' and once again find myself really sad to think that he has not been found after all these years.
When I see this first card I am being given a number 6 which could be direction route/road, distance or some other connection bu

t

it is principally North. I get the impression that someone has offered this child some money after he has got 'lost' and he has to decide whether to keep it or spend it but you can see someone is offering him that money and not just him either. Maybe thats incorrect but thats what I have. I seem to get this boy in good health when I see this card he does not look injured, but I see him near a building or church or somewhere that might have that name.

I also see a woman and a man with a child and the man is limping? they walk past the place where they could ask for help so perhaps if his parents searched for him they passed him on the way? Its possible. However, this card will take us on a journey that shows that this child went somewhere else, a different location perhaps. I am seeing school /college names. This is a trade card so buying and selling could be here ie, he could have been 'sold'. Not always the case but clearly something in the buying selling arena comes up here.

Valleys and parks?

Its just odd to me that there is some kind of benefactor involved here either someone that helped him 'out of poverty' or used him for their own means.

Rural elements are in this card and the colour Green is strong. I see him walking along possibly even past fields/farmers lands and properties or buildings. I seem him by a building at one stage.
There should be river or a water somewhere nearby.
I think there are problems with money. Did the family have any difficulties with finance?

This boy feels he has to look for work or is put to work?
There is a person description that can come up here with this card that may have ethnic elements but I have someone who has a short but well set body, with broad forehead, large head, prominent eyes mouth and lips. Dark hair and possibly also dark complexion, black rugged type of hair but really harsh hands like you would find on a farmer.

South East direction also comes up.

Im seeing someone here with a sore throat or nasal problems.
Descriptions of landscape or vicinity might come up in the following but could also pose as keywords which Dee will try to find on a map. We have stables horses and cattle or storage places. Farm land or pasture land away from other buildings, single low buildings such as barns, outhouses/sheds, bungalows/cottages, low dark rooms or cellars .Gardens, fountains, bridle, or bride, trails, bed and breakfast, beds, dancing schools, lodgings, wardrobes.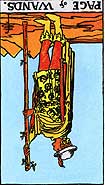 I have an 11 or a 2 for this card and South comes up once again but reversed may give us a different direction. I get the feeling with this card that this boy could have been grabbed or treated badly as I see he could have had some kind of head injury or was under some confrontration by someone else who was stronger than him. I dont know at the moment if I could call this person an adult but if they were they came 'down to Randys level' could have suggested a game but I see a lot of indecision on this card and somehow feel I can not only see hills but possibly an airport or airpark.

There are very sporty elements to this card and I have noted that there are lodgings mentioned so I just feel there is/was a stop off point or hotel somewhere. I do not know the area so have no idea how ridiculous that might sound or whether its plausible, but fields and somewhere hot come up here. I see bad treatment coming up too and being between two towns and I still see a building of some description. Maybe somewhere with construction or industrial elements might show up.

I have wondered if he crossed the Border but again am thinking whether this card is giving us a distance?

Cars can speed and crash in this set of cards and someone can also have a very ugly temper too. I am seeing some form of 'entertainment' which is pretty odd but I have to mention that.

I feel like there have been some stupid tales or unreliable information about this child. In general I also sense some kind of trickery so I dont know why that might be. False Identity or someone dressing up as someone else. However, I also see the word Hunter here and we can also add words such as Ash, Bow, Longsight or Longview. We see water somewhere in the distance perhaps even a bridge and the word castle. Words such as Vine can show up here or actual vineyards, archers, bows or arrows.

I am seeing tremendous quarrels and arguments and a fight. I also see a wall or some fences or even an industrial area where there are sandy roads or dusty roads? but at the same time I see Agriculture. I feel as though Randy was hurt but Im not quite sure how. I wonder if a vehicle stopped by him? or he went off in one.
He could have fallen down a hill or been at the bottom of a hill area at some point.

Judgement gives a connection here and tells us to go back to the past. It asks us to reconsider certain information and tells us that someone caught up with us? they caught up with us and everything happened from there. I feel I am getting a mixture of what REALLY happened against what is thought to have happened.
Im seeing a VALLEY or a place called Valley and there might be a river that runs through it and the word castle? Im getting North East but part of me thinks its best to see these areas on a map as it just might be showing the direction 'each side' of where this child might be.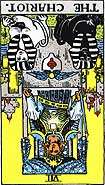 This is a difficult card when it comes to 'finding' Randy as this card shows that searching 'does not seem to be happening'. Granted it may be that a search has never stopped but the 'calvary' is not as close to finding him as is thought. This is a number 7 card and with all 7 cards there are elements of strange things such as deceits or lies or some twisted information that can really throw people right off the scent. Its possible some of that influence is in this search and find offering.

This card also can show transport/vehicles and even trains. I wondered about a car earlier maybe stopping, perhaps it went off the road, even that is possible because you can get a runaway type of vehicle on this card too. Equally, it can represent a train, so transport seems to come up but its picking the right type.
I see orange and gold in this card and a fence. It might be a fence around an area or just some kind of boundary or border.
There just seems to be unfortunate news with this searching of this boy who now would be much older. I do see problems and have to be honest about it.

I have West and South West, also I have North. I was thinking of the Oro Valley as being a place of interest that MIGHT have figured somewhere along the line but I could be wrong. However, the strength card would certainly pick that area up if there is a stream or a mountain also within the vicinity. I cannot EVER guarantee locations its very much touch and go but all the information can go on a map and I guess its looking at it carefully to see what might make practical sense.

I do see water in this last card because of the cancerian aspects so for some reason I am also getting the sea, rivers and places near ponds or waters - brooks, springs, wells, wash-houses, sea shores, marshy land, . Possibly if a building is involved I would have thought about cellars, cisterns, bathrooms and connections to water like plumbing etc.

Im also getting the colour SILVER and I can see a place on the Map right over the East called Silver City, but it might be a coincidence I cant be sure or perhaps its connected to another person involved.
I hope that something might help. A reversed Chariot tells us that if a lot of effort and intelligence is placed its possible to still find Randy.

Its not a definite NO to finding him but at the same time Im not sure if there are good tidings if he were found. Not quite sure why that is but just that there might be a big problem with that.
I hope something will help. Please remember that Tarot gives glimpses of past present and future and only really can show us POSSIBILITIES and not fact. Its wise to read everything together to see if it makes sense or gives thoughts to those who might know a little more about this situation. It could even be that Randy could eventually be found closer to home then first thought.

There is just a strange situation about all this that perhaps once people are looking in the right direction, they might get their answers?

Please check back for a MAP as I will pass this to Dee and see what she can find on there and come back and post that.

Empathy.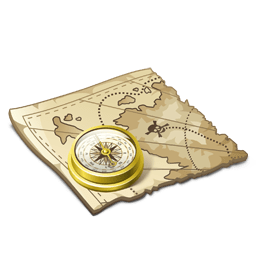 Dee has compiled a map which OUTLINES all the areas that Tarot may be touching on or may be describing. Please bear in mind that this is not guaranteed and Tarot can mean somewhere else entirely.


CLICK LINK FOR TAROT MAP
(Hit the Grey word that says MAPS)
DEE NEEDED TWO MAPS AS SHE COULD NOT FIT THE POSSIBILITIES ALL ON THE ONE.
Show on Maps
Show on Maps