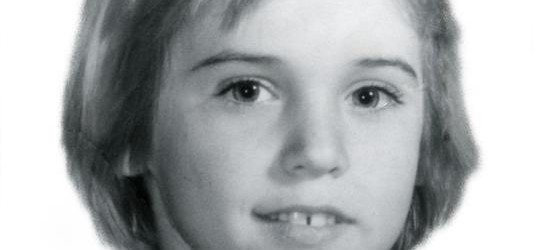 Lonnie had run away from home before, but never for very long. He always came home shortly after leaving.
On Feb. 5, 1981, Lonnie was upset and decided to leave his house. It has been 31 years since Lonnie was last seen. He would be 42 years old today.
If you know anything about Lonnie, please contact Sgt. Wayne Niemi of the Missing Persons Unit, Ottawa Police Services, at 613-236-1222 ex. 2354, or Crime Stoppers at 1-800-222-TIPS (8477).
Please note that tarot will pick up

TRENDS /VIBRATIONS

of

PAST PRESENT AND FUTURE

- it will pick up anything that is 'out there' true news or false news - either way it can throw light on what is 'in the air' - please bear this in mind when you are reading the insights.

It is very important that 'readers' of the blog understand this, therefore one has to be very discerning when reading. Media news can put out stories that are not factual or are pre -mediated but Tarot can pick that up. It does,nt mean that tarot is wrong, it shows tarot can see what might be suggested. However when writing the tarot it may be taken as fact.

Tarot does not have all the answers or claim to solve issues. All it can do is show what it feels may be of USE or point out possibilities.

Please always read the following

ABOUT TAROT ON THIS SITE

which is a useful article in respect of all the Tarot printed for Missing people/children.

TAROT CANNOT BE CONSIDERED AS

100 PER CENT ACCURATE BY LAW.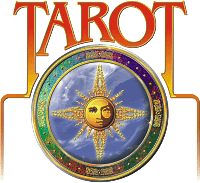 LONNIE BO

U

DREAU
23RD DECEMBER 2012
I have been asked to look at Tarot for Lonie Boudreau who went missing when he was 10 many years ago. Please read all my notes about Tarot and understand that I write down possibilities and not facts as Tarot glimpses the situation from the past present and future and presents its advice. That is what I offer. You must always go to other factual sources for reliable information but obviously I hope something I see will help in some wa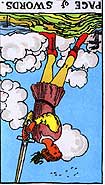 y.

My first impression for Lonnie was, what a gorgeous boy and then felt sad that he had disappeared and so many years ago and not been found. This boy was being bullied and criticized he wanted to get away from that. At least my card seems to say this. He was very fed up and very depressed often filled with thoughts of anxiety and I think he was the type to explode. There is also some form of jealousy around him too I dont know who its from whether its other kids or someone who turned up on the scene and resented his presence maybe. All the same a reversed page of swords is hardly the best card to get.

It is clearly representing things before he is 11 years of age. It also is giving me the number 11 or the number 2. These numbers could have special significance but could also mean roads or routes.
It does seem to show prodigality and I am not sure things were that great at school either? did someone join the neighbourhood and try to push him around or was there something at home that bothered him, certainly is a big problem around him.

But being a reversed card does seem to tell me 'he did turn back'. There is some kind of turnaround here and an apology being given.
Is there a lack of facts?

Im feeling sure that there is information we do not know here that should be presented but it is not for some reason, something is being withheld. Who can work with the facts as they stand if they are not all the facts, sorry, something is missing .

There has been some kind of altercation or argument and this boy has disappeared AFTER that argument appeared to be resolved. Clearly it was NOT resolved then was it, because he disappeared according to tarot after that . There are two other people involved here because Lonnie makes three. Now either two other people disappeared as well or two people know more then they are saying. That is what Tarot seems to want to say. It might not be right but that is what it is implying. It is showing this boy withheld at some point and you cant withhold yourself so someone else has to be responsible for that dont they?

There is also water in the picture and church elements which might be names of roads linking to any church words or religious names. There is also a connection to water rocks stone, canyon and airport, railway or golf courses all of which might be in the area.

I feel he was attacked because he was afraid that he would be and he was according to this card.

Whether that is going to be mentally attacked or physically I cannot be sure but this child was bothered in a big way. He might have been the victim of slander or bullying or abusive behaviour.
Someone has a mental depression here or some mental problem.
Someone is lying about something trying to say they are protective but that protection is not there I see a very bad man here and I think this boy might have been hurt at some stage. The problem is I am not sure if it is physical or mentally only that it has occurred at SOME point.

There also cutting elements or even suicidal links here and to be honest I really wonder how its possible for a child to feel like this but clearly this one has or he has met a real loser who is everything you dont want around your child. Spells disaster unless he was lucky enough to get away from that person.
Is there a divorce in the family or some kind of troubled upbringing? He was feeling sick.

East is on this card, the numbers I have already given, but as our card is reversed I am concerned for the right direction as we can literally have West here but North West or South West or dare I say it South or North East. I hope this does not mean anything terrible but if our card was upright it would indicate East and North West as it is reversed we have to consider all. They could be names of places though. Hopefully the next card will help more with location of Lonnie.
Meanwhile, not a good start because its clear something is very wrong with this child.

He has no protection and he is not safe from anyone who would want to hurt him and least of all he is not even safe from himself. Im seeing cliffs, and high places. They might be names of places but that is what I have.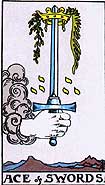 This card the Ace of Swords is for location but it is also telling me 'do I really want to know because I might not like what I find'. Again a water rocks and stone card and I am seeing water quite clearly with two islands behind it. I am also getting those church references again so its either spiritual elements here or names linking to religion or church are coming up.

Two other people are involved here SOMEWHERE.
I am seeing a boat and water and hoping to get somewhere safely.

Two people have seen him though and they know where he is because they either saw him or they know for other reasons. This card can suggest kidnap or grabbing or abduction or an escape.
There should be a bit of brainstorming going on in order to find this child which makes me feel that the matter should come up to the fore again if it is going to be resolved. So this boy needs attention if anyone is going to find out what has happened and we are talking some few years since he has been missing. Therefore to find him and where he is means bringing forward his case and if it is closed re open it, or if it is on the back burner, re ignite it because some news could turn up to help him.

In my card I have vegetation, sometimes it can be drugs or a drug and othertimes it can represent a circle and a crown.

Have any weapons been found because they hold clues if that is the case, it is very disturbing that I am getting more then one direction again and I dont like that. This card also is East but I have been given North West and West. So East, West and North West seem to be the location given now they could be road names or area names too so please bear that in mind. The number here is NUMBER 1 so that could be a route also.

Hills mountain tops cliffs barns and storage places seem to come up. Places that might link to the word Money like Gold or Coin or Penny or Dollar anything that might sound like money like Bank.
Some belongings are lost, have they been found?
The word Heart or Hart.

This boy could literally be hidden under floorboards, in a wardrobe or a confined space, or he could be near a hillside or in a barn. Windmills, wind power, high communication towers, airports or being up high is indicated. So if in a building he would be in an Upper room or in an area that the word HIGH or references HIGH or mountain within it or in the area.

References or keywords can also be gardens, fountains, bride or bridle, bed and breakfast, beds, hangings dancing schools, wardrobes.

Skeletal structure and bones or problem with blood or breath.
Places or keywords for places are deep wells, quarries, mines land that has recently been dug.

Again the accent is on being high off the ground which could reference hills, or land that is uneven but if in a house I would link this boy to bedrooms and bathrooms because of the water involved. Or it could be that these are keywords to names of places or roads. Attics and the roof come up or eaves if houses come into the equation but again all descriptions could be road names. Vineyards also come up so do fountains and springs and power supplies. Deserts, woods, valleys, caves, dens, holes, mountains, , church-yards, ruined buildings, coal-mines, sinks, dirty or muddy places, wells and houses or office.
Ill health.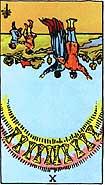 Theres a blank in this card regarding search and find.
This is a family card and its showing a house on a hill and nearby possibly some fields and a river, likely its symbolically there is a big delay here. This card might even be saying, not anyday soon, but I hope it doesnt mean that. This is a 10 card so we have a number 1. Note that the number 1 is very interesting because the number one means BEGINNING.

It means you have to go back to where it all began because that is what has the most original potential of searching and being able to find him. This card note is West, water here on the card suggesting either a vicinity where there was water or named with a water name. This card being reversed will give me other aspects.

For example I am seeing drains, water and pipes, plumbers, fishermen and negativity.

There are big problems here because if Lonnie is alive today I cant see him going home. If he was able to go home he would have done therefore if he is alive, there clearly is a problem why he has not gone home and not communicated.
Perhaps are swords are cut ties and seperations.
I just dont see any family communication.
I just see drinking alchoholism or water.
No real interest in fulfilling a homecoming.

Im seeing family fights and arguments and very unpleasant situations here. I am really sorry but I cannot bring good news here because Im not sure if it is the homelife that prevents this boy coming home if he were alive or whether it is a situation he found himself that disables the chance of this happening. Of course health is never positive with reversed cards. So right now I cannot confirm this boy will be found and go home.

North and North West come up but we should also consider all the elements in the first card because we could also have all the other directions too. This card is a completely watery element which will simply bring up keywords such as fishponds, rivers, springs, watermills, water pumps, wells, marshy or watery ground, moats, springs, the ocean, places near to water inside or around the house.Being secluded is what I have here and church elements.

A Thursday is being seen.

I wish I could be more positive but in this case I am unable to say this boy could be found. Bearing in mind, he would now be a man if he is a living example.

Sometimes boys get in the wrong hands and when they do, if they survive they are trapped in that situation, if not then they are not with us anymore. If they are truly unhappy with homelife they can take off with other peoples knowledge and simply change who they are and decide to live their life and forget the past. Whichever scenario comes up here this boy did not come home and finding him is and always will be an ongoing problem unless new factors for searching are looked for. I myself think everything is possible and it is not impossible to find Lonnie its just whether the search is going to bring joy at the end of it, and somehow I do not see Joy.

Tarot can only give what it sees, it is not considered to be FACT its just possibilities and hopefully something here might help. Please read the tarot in past present and future modes and take into consideration that all the elements spoken of can fall in any area of these time factors.

Empathy.
Please check back for a map from Dee.
Meanwhile Im looking at the 21 area which is French Hill and areas around there. It includes Du Golf Road, (North of Richl

ieu )

Vinette Road and south of there are various areas of Water. It might be to follow through with 21 route or 2 route or 1 routes. I also find myself drawn to Thurso which is on the oppos

ite side of the river North East from Clarence Rockland (not sure if I have that name right).
They may have some connection but its very difficult to pinpoint areas in general however, they

could fit some of the Tarot. I will see what Dee comes up with.
UPDATED 25TH DECEMBER 2012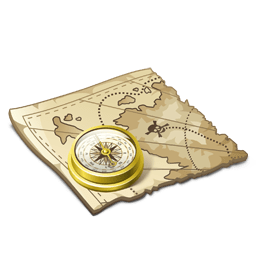 Dee has compiled a map which OUTLINES all the areas that Tarot may be touching on or may be describing. Please bear in mind that this is not guaranteed and Tarot can mean somewhere else entirely.


CLICK LINK FOR TAROT MAP
(Hit the Grey word that says MAPS)
Show on Google Maps