Missing Person – Jennifer Pentilla, at age 17, was last seen in Deming, New Mexico, on October 17, 1991. She was heading for Las Cruces, New Mexico. Her last phone call to her mother was that she had changed her mind and was heading back home to Missoula, Montana. She was biking on her white Fuji Mountain bike with a backpack and camping gear.


Please note that tarot will pick up

TRENDS /VIBRATIONS

of

PAST PRESENT AND FUTURE

- it will pick up anything that is 'out there' true news or false news - either way it can throw light on what is 'in the air' - please bear this in mind when you are reading the insights.

It is very important that 'readers' of the blog understand this, therefore one has to be very discerning when reading. Media news can put out stories that are not factual or are pre -mediated but Tarot can pick that up. It does,nt mean that tarot is wrong, it shows tarot can see what might be suggested. However when writing the tarot it may be taken as fact.

Tarot does not have all the answers or claim to solve issues. All it can do is show what it feels may be of USE or point out possibilities.

Please always read the following

ABO

UT TAROT ON THIS SITE



which is a useful article in respect of all the Tarot printed for Missing people/children.

TAROT CANNOT BE CONSIDERED AS

100 PER CENT ACCURATE BY LAW.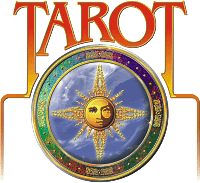 JENNIFER PENTILLA
23RD DECEMBER 2012

I have been asked here on the blogger to look at the Tarot for Jennifer Pentilla who went missing in 1991. Tarot gives glimpses of past present and future and all I can do is write that down. Tarot gives possibilities and not facts. Please check other factual sources of information and bear in mind that nothing from Tarot can be deemed correct unless it is validated by news or media reports to verify it.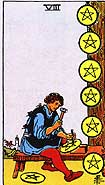 This a a North card in direction and gives us the number 8 which might suggest a route or road number or have another significance. This card is telling us about work and that this girl is dedicating herself to learning a new type of work or job in order to make money. Some kind of trade involved in buying and selling? If employed, it might be by a businessman who appears to be quite wealthy. I see Diamonds or gold with this person. A large expensive car?
I see her outside the town and also see a property there but I see her outside it and not in it.

The area appears to be rural and the descriptions of the area or Tarots description of the place or name of place may be described in the following keywords or have some connection with them and they are agriculture, harvest and storage, dairies, granaries, breweries, cornfields, hay-ricks, greenhouses, places connected to barley, wheat or peas or where cheese and butter is churned or stored. (or names that sound like this).

If inside a building, it would be an environment (or still trying to tell us a name of a place through these keywords ) of study, accountancy, storage; libraries, book cases, or places where books, pens and reading/writing typewriters, word processors and computers, study halls, office areas and items used for book-keeping. Drugs and drug stores may figure. shops, markets, fairs, schools, common halls, bowling-alleys, tennis courts
Names that might sound they are linked to sewing or sewing equipment, like Pin or Needle etc.

Teachers, schools colleges or university names ould come up and so could links to animals pets and vets.
South West is indicated.

Problems with head or nose or 'sniffing'.
Possible 'shiftiness' being mentioned here.

This card would make me feel that someone wanted a new job or wanted to do better for themselves so could have got involved with some new kind of work that they had to learn how to do in order to improve their financial prospects.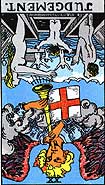 When I receive this card I get a direct link to last known locations as this is a card representing things of the past coming up to us and therefore I think Jennifer is somewhere in the past or where she has been. I also have the number 20 on this card which could also represent a 2 which could be a road or route or distance. It could represent more then one person also.
I dont see her moving on in this card but I see the past catching up with her instead.

I dont feel she has moved from last known location as my card is reversed. I do have a red cross on this card though and sometimes that can show accidents or being somewhere near a health institute or even a person who might be unhealthy. The possibility is there.
I feel the word ' underground' coming up.

I think she has either been lonely or sick or that there is a place that links to illness or even in a name.

I am also getting the feeling of underground in respect of a 'cellar' or basement'. Not necessarily the case but I am feeling it could show up.

So no change of position or location is seen.
There could be difficulties with this card because of the plutonian element attached here which could give us sexual matters . If there is a person involved the following description may apply but also bear in mind these descriptions can sometimes be keywords for places.

Person description would be someone who is well built, large and hairy. The complexion, hair and eyes are usually Dark and penetrating and the body is square with a short neck quite broad and squat type appearance.

Red and yellow are colours that come up
The direction here would be described as North East but we do have to be mindful of the fact that this card is reversed so I would toy with North West or South East just to be on the safe side.

Here I do get restricted movement, lack of light and basements or cellars, the feeling is of damp and decay and boggy places marsh land and links to Black or black mud. Ruined building perhaps in a wet or boggy place or near water even. Drains and pipes and sewers can all come up here and very unplesant places that are not well decorated or are not nice to stay in or are abandoned even. It seems also that this card could show church influences, church names or perhaps snow or ice could come up here and walls bricks furnaces and places like that. Water or water areas or in names and the word Clay or clay might come up.

It may just be a description of the area or a name of a road but I give the descriptions as key words.

There really might be a drugs element here.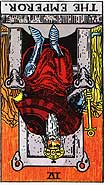 This card represents search and find. It gives us the number 4 for Jennifer to be found, it might be before April but Im not sure of the year. What this card does represent is an abusive, angry and really unpleasant person here who is strict cruel and stern. Could be a boss or partner or someone that acts like a non biological father - It also can represent a vehicle too.

I think there might be a drug link here and I do think that Jennifers health might have been affected. Something White comes into the picture and it seems there are two people here who might be found together or at the same time.

I am seeing a car that has come off the road somewhere. The direction I have on this card might be East or West but I would look at the other cards as this might only be 'part' direction. It seems to me that when a certain male or perhaps even a vehicle is found then is the time that Jennifer herself will be.

We have the number 4 it might also give us a route or road or it might be a four from when Tarot is written. Perhaps even 2014, but its too difficult to say whether its months or weeks or years. I can give only what I have.

I think there are some kind of odd church links, perhaps in the name of a road, the name Christian perhaps might come up for example.
I think people are not saying where Jennifer is and might know.
I feel false leads might be given to throw people off too.

This card can show that there are very unhealthy elements attached and its possible that Jennifer might have suffered some illhealth but one cannot be adamant about that. Someone might be in prison or go to prison? feeling as though someone is stuck in a situation.
Im getting hot or heat for where this lady is and also the keywords that might help or descriptions of a place might be sandy hilly ground, newly built land or where construction work is taking place. Sheep cattle or stables MIGHT be road names or fields or places like that but also places where people would hang out that are on the wrong side of the law?
A Tuesday is shown.

Various unpleasant elements and a sense of perjury appear here.
I feel with this card that there are three people here altogether.
I know always that reversed cards are delays but it does not mean a person cannot be found. Its just getting to the truth that finds someone and when the connections can be made then Jennifer will and can be found. It is possible Jennifer could eventually be found by accident.

Please remember this is a very brief overview of the situation and in no way constitutes FACTS it is only a series of possibilities. I cannot promise that what I have seen is absolutely and totally correct but I hope something might help.

Empathy.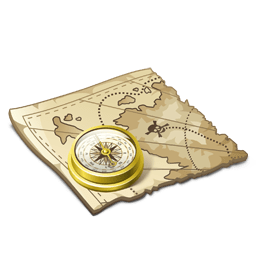 Dee has compiled a map which OUTLINES all the areas that Tarot may be touching on or may be describing. Please bear in mind that this is not guaranteed and Tarot can mean somewhere else entirely.


CLICK LINK FOR TAROT MAP
(Hit the Grey word that says MAPS)
Show on Google Maps
I was thinking about route 84 or route 40 to Gallup or roads springing off there with 2 attached. Route 40 takes us East and West it appears to be a very long route. I wonder if there is some kind of connection to that road.