Marlana McElvaine.
Last Seen: September 12, 2010
The Tucson Police Department is seeking the public's assistance in locating Marlana McElvaine. She was last seen on the evening of September 12, 2010 at her residence in the 900 block of West Missouri.

According to family members, it is highly unusual for McElvaine, a mother of two young children, to be absent without communicating with her family. There is no evidence of foul play at this time. Detectives have reached a point in the investigation where they feel that someone in the community may have valuable information that could lead to a break in this case.

Anyone with information about Ms. McElvaine's whereabouts is urged to call 911.





Please note that tarot will pick up
TRENDS /VIBRATIONS
of
PAST PRESENT AND FUTURE
- it will pick up anything that is 'out there' true news or false news - either way it can throw light on what is 'in the air' - please bear this in mind when you are reading the insights.

It is very important that 'readers' of the blog understand this, therefore one has to be very discerning when reading. Media news can put out stories that are not factual or are pre -mediated but Tarot can pick that up. It does,nt mean that tarot is wrong, it shows tarot can see what might be suggested. However when writing the tarot it may be taken as fact.

TAROT CANNOT BE CONSIDERED AS
100 PER CENT ACCURATE BY LAW.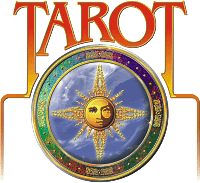 MARLANA MCELVAINE
23 APRIL 2012

I have been asked on the blogger here if I would look at Tarot for Marlana who disappeared in September 2010. I am happy to try to see if Tarot can give us any clues but have to remind you that Tarot gives past present and future trends which might encompass anything including background already known. Hopefully it might produce something more to assist in finding her.
Tarot is not 100 per cent accurate by Law therefore its wise to seek out factual sources.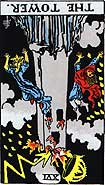 This is a lovely picture of Marlana, I am so sorry she is missing and will just try to write down what I get for her. This first card is hardly encouraging showing that there is a complete breakdown of events, things happened in a flash, it seems to suggest house move, marriage breakdown, divorce, broken relationships being totally out of control to all of this because it happened so unexpectedly.
It could be a case of saying Ive had enough or against her wishes.

I am not here to judge what goes on in peoples lives as its not my call, but these cards could suggest bad vibrations around her in marriage and in general. I think someone was very authoratative with her and she may even have suffered a form of abuse. Im not blaming anyone because this could have happened around her home and does not point a finger, but the situation is one that she has to face the music and realise that it might not get any better. Initials B, J, D and R may come up whether in people or places.

There is a feeling here of absolutely no hope at all and sometimes it can tell us that a person has had an accident too. In all it seems a very difficult set of circumstances may be surrounding this lady. There may have been a third person in a relationship constantly interfering with everything, and maybe even a stalker. There may be a respiration problem here or perhaps its just exasperation. I am feeling that her life is upside down to the extent that you would leave it or something has happened to her and she could be in a basement of a building.

I would certainly not feel that would be a good thing after all this time as it would rather indicate bad things.
There is water around her too suggesting damp but again may also be a tears drying up in other words all cried out. But, the Moon is not a great card either can suggest clandestine relationships and also something about motherhood here. Did anyone say she was a bad mother or was it ever questioned or brought up. I cannot say exactly the situation but I just feel that something negative is around her the feeling of being bonded and sexual matters also come up here. Altogether a very unpleasant picture.

I think its hard to say but she has either escaped from a situation she realised was not going to get better or something untoward may have occurred to her. The tower is number 16 or 19 reversed. These numbers can be added together to make a 7 or a 1 - or 71. The 7 can stand for deceit and dishonour and lies. When that is around a person it might be hard to get to the bottom of it.

The Star card can bring us ponds and water areas or marshy land I have not looked at a map but I will try to. I feel that it is hard for this lady to heal. If she got hurt then healing is long and drawn out. I might be wrong be wrong about it but thats what I feel could represent this first card for her.
Someone was not prepared to change old habits and because of that it has erupted into a difficult situation. It would have been something crossing her mind at times that she needed to make changes or if this does not relate to her then someone around her. This can be a positive or negative situation and it could go either way. If she decided to make a break for it then clearly it would explain our moon card and motherhood reversed, but it has been stated that she would never leave her children. So I think I should just move forward for now and see what the other cards give. If she had a stalker tarot could produce a glimpse of a sexual predator as the hermit could have resulted in an older man with sexual tendencies but I just am not sure of that,

I just feel like a stalker element or having our movements watched is more the thing I feel and this accident could even be a car accident if she went off in a vehicle. One can get stalked off the road in barren type of land and be concealed. Altogether, It seems like there is a lot going on in her life and maybe things that she kept to herself too.
As this card can reflect accidents primarily as well as other issues perhaps she went near a hill or hillside? They do come up often on the hermit card. Hills and high places but being below the hill?
Theres a feeling of very hot angers and vengeance.
The feeling of basement might be being in the dark? not necessarily a cellar but I need to look at locational directions to see what places are being shown to me. I will tag it on.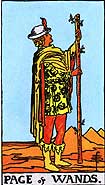 This card might confirm the vehicle situation because it is a trip associated card and associated with Travel and a fast car? There is a number 11 on this card which might help out with routes and roads. The wands are very RED and hot, heat and fire comes up here. But it is not reversed so it is not pointing to a car accident or a stationary vehicle yet I seemed to feel that came up as a possibility. This card shows dusty roads, sand, gravel , industrial places, places that might even have some water nearby. Storage places can come up on this card too even signs or places with big signs on them or signposts. This card is always though of as South as a rule but I can check the direction for it.

Maybe its just telling us 'where the car is' or where cars are? relating to travel, we cannot dismiss other forms of transport in the area or even truckers come to that. Constructions sites come up here too. We might have auto salvage yards also. It really can be anything where trade passes , agricultural type land perhaps. The Knight is our car/travel card. If it were a person would suggest someone around 32, sporty, strong, etc giving us a lift, but then it would suggest that in the first cards, it is a review of ones lifestyle and perhaps a third person involved here BUT the first cards would suggest possible stalking elements so Im not sure whether Im talking about more then one person here or not. Its complicated!! So getting to location somewhere that is also linked to 'entertainment'. There could be building construction her and new houses? OR even offices.

The Page is talking about younger people maybe someone who thumbed a lift , or even a hitchhiking situation here. Im feeling that the page could be our Knight, someone very talkative and who travels a lot.

Sand may come up here.

This also could be a younger relative or friend, an apprentice, student, or assistant you might wish to help. So Im wondering if she met someone on the road? There is nothing really here thats standing out as negative so perhaps she was just fed up with oppression or whatever she felt was wrong with her life and went travelling.

There are really two ways to read this. She may have decided to do things spur of the moment and make the changes and move house. That sounds too simple for me but I am only here to give the messages. It seems like a real mix up of events somehow. Being as the page is upright I cant just decide to show all the negatives, if I did, she could have been attacked by a traveller on the road but that is not how tarot has come out, it has shown only a journey here though sex and weapons are very much part of the wands cards. I am seeing a very fast car here. Maybe it is coming in the other direction towards her and that could explain why I mentioned two vehicles.

I do apologise because I know that tarot is trying to give me the picture of what has occurred but it may involve not just her but another person en route and is why it has complicated the matter. Tarot is also past present and future and might give me elements of what happened but also other things in her life that are crossing over and that is coming out in one fair swoop. South and number 11 is the direction according to this card. South can be a district or a direction as in wind. But I will check. There is a possibility of switching vehicles also - anyway I dont want to make even more spaghetti of this I just know that somewhere in here is what is the crux of the matter so please bear with me as Tarot assaults my ability to put these messages over.

Now to ask when this lady might be found. The very first thing is feeling that there should have been something occurring in 2011 or 11 weeks after she went missing. I could have that wrong but the page is a communication and its an 11 so makes you feel that either something was found or something was found out. Anyway onto the final card for the moment.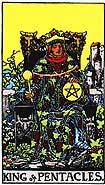 When I ask about when Marlana might be found we are given the pentacles card which is also numbered 14. Pentacles are slow growth and could be as long as 14 years but could also be 2014 as we have not reached that year yet. But notice here a North direction (this can change on locational astrological factors I will list below shortly) and a King of Pentacles has a car. There it is as he is sitting in it. So perhaps a vehicle might be prominent or something to do with one.

This is a business card, but at the same time it is a rural card too. Here we are looking at rooftop gardens, or high gardens/nature land. Also in these cards, we have property and school names , like college etc. This card is often a , finance card can actually stand for a businessman . It might suggest that there will be a good lawyer involved in this and finances.

Farms/business/working farm areas can come up here, gardens and properties that have been built. The main thing really is the number on the card and perhaps it really will be that long to find Marlana. I need to put up the location ideas to see if they match anything I have seen. Taxi drivers can come up on this card I so I will put this down. Im sure there is a lot more information I can post but I just think its overload already and its always best to keep things simple.
Gold and Gates can come up , places near universitys, schools colleges can come up too for whatever reason so can lands with small animals, vets, Farms.

Lets see what we can get astrologically. Remember that directions posted can be the name of Roads. Its important to note that because we can have roads that are SOUTH 8 or whatever and it can be mistaken for a direction. It takes a very clever person to know the map and understand exactly the area and Im auful with maps. I will be the first to say so. However, lets hope it triggers off something for someone else. Vineyards, grapes can also come up between the King and Queen and the earlier wands so I will mention that too. Was someone drunk? This King can represent Tradesman or business premises.

Onto the locations then and I will try to write further on this soon. Best to digest whats here first. Also at the back of my mind - someone sold a house? or bought a house or moved??? the word 'diamond' ?

Empathy.


POSSIBILITIES OF LOCATION/MOVEMENTS/CONNECTING ENVIRONMENTAL FACTORS/ASSOCIATED PLACES - ( BUT NOT GUARANTEED)

These are places/directions that could link to Marlana or people around her.

Smiths, shops, furnaces, slaughterhouses, places where bricks or charcoal is burnt, chimneys, forges
Hostile environment, fear or threat, restricted movement. Feels like being imprisoned, rats vermin .Locations where water collects and stagnates: muddy or swampy grounds, bogs, marshes, ice or snow, smelly stagnant water or lakes or ruined houses near water sewers, drains. Black mud, underground tunnels, cellars, clay or clay objects. Places cold and dark, underground or low down or where there is waste water. Anywhere in house where there is water, sinks etc cupboards , pantries, larders, just dark places. Basements in places that have nobody living in them, or are crumbling, decayed or need renovation or need pulling down. Dampness. North facing walls, compost heaps, hard to get to areas, pot holes puddles .
Stables/cattle or tack/storage rooms. Single story buildings, like bungalows, cottages, sheds, barns, farm land/pasture away from grouped houses.

Neck problems respiration problems. EAST - NORTH EAST - SOUTH BY EAST


UPDATED 16TH AUGUST 2012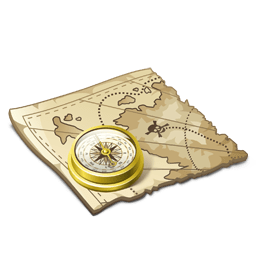 Dee has compiled a map which OUTLINES all the areas that Tarot may be touching on or may be describing. Please bear in mind that this is not guaranteed and Tarot can mean somewhere else entirely.


CLICK LINK FOR TAROT MAP
(Hit the Grey word that says MAPS)
Show on Google Maps