FORT MORGAN, Colo. (CBS4) – Fort Morgan police would like the public's help locating
a missing girl. Missing Tuesday March 27th 2012.

Police said Kayla Chadwick, 17, was reported missing from the Fort Morgan area.
She has not been seen nor heard from. Kayla recently broke up with her boyfriend.

Chadwick is described as being 5-foot-5, 135 pounds with red hair with black tips.
She has brown eyes. She was last seen wearing blue jeans, a plaid shirt covering a black lace
spaghetti strap shirt, and black shoes.

Police believe Chadwick may be a runaway but also may still be in danger.

Anyone with information on this case is asked to contact the Fort Morgan Police Department at (970) 867-5678.




Please note that tarot will pick up
TRENDS /VIBRATIONS
of

PAST PRESENT AND FUTURE

- it will pick up anything that is 'out there' true news or false news - either way it can throw light on what is 'in the air' - please bear this in mind when you are reading the insights.

It is very important that 'readers' of the blog understand this, therefore one has to be very discerning when reading. Media news can put out stories that are not factual or are pre -mediated but Tarot can pick that up. It does,nt mean that tarot is wrong, it shows tarot can see what might be suggested. However when writing the tarot it may be taken as fact.



TAROT

CANNOT

BE CONSIDERED AS

100 PER CENT ACCURATE BY LAW.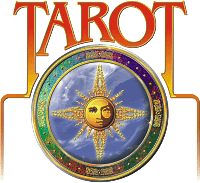 KAYLA CHADWICK




22 APRIL 2012



I have been asked here on the blogger if I would look at Tarot for Kayla Chadwick. Tarot may be able to give glimpses of the situation past present and future but it is not considered to be 100 per cent accurate by Law, please therefore always read other factual sources.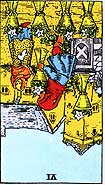 The first card I have for Kayla is likely telling the upset she has been feeling. She had broken up with her boyfriend I understand. She is so young and the world can be very hurtful with young love and it really does show it in this card. Here it seems that Kayla has shut everything and everyone down. Im afraid I see her very upset in this card and this is a big thing for her. I would be worried seeing this card if I was honest because it just depends if she can control her emotions or whether or not she will do something harmful to herself. Unfortunately, this card can bring on those kind of things but looking at this beautiful girl I would hope that somehow she can try not to let depression overwhelm her. Oh dear, I would so like to talk to her right now. I dont think she want to talk to anyone though.
This card is showing the breakup of romance and really its almost like someone who is deep in sorrow and cannot forgive situations and dwelling on it too much.

This is a water card and there would be water elements here unless this is purely emotional. I would really hope for that but I have to give what I see are possibilitites. There might be a fast flowing river on these cards and a bridge. It may just be the name of the place she comes from or her intense feelings coming through. Because this card can look back and then reflect the future, perhaps she might have been in a familar vicinity or somewhere that she knows well? drugs and drink can come up in this set of cards and feeling that nobody understands.

This card is either a 6 or 9 we can use both of those figures if they prove useful for roads or routes but I will be looking at that after the reading. It seems that this card is giving us a West direction but it is reversed and might change. There are flowerpots and a garden here and memories so this card has a nostalgic feel and wanting to get away from things.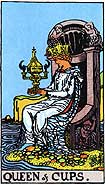 For location this card is giving me West. There may be a lake or river/creek pond in the vicinity of where she is or a body of water small or large. This card does make me wonder if this would describe where she might be. It really could be the name of a place, but other wise Water to the West is what I see for direction. The number I have on this card is

13

this could be a route or road

or have other significance

but it can also be split to show 1 - 3 or a number 4.

The feeling on this card in general is still about love/romance etc and I assume that Kayla is still missing as I write this but wonder if she has had something to drink here or taken something? I see it might be a place where her 'friends' and her go or that it is linked to a place that she would consider to be nostalgic to her. There is a connection here also to a possibility that she could have sought out a friend or someone she could talk to for advice so that is not completely out of the question despite all those initial feelings of despair and being let down. Was there a special place that she met her ex boyfriend perhaps?

I seem to be seeing a car that is going South but seems to go towards the West or offside the road to the West. I dont have a map handy but I will try to look. The Chariot is a

7

number which could also be a landmarker. There might be land around with mountains in the background or

rural

but I still see the water here. There may also be a hill or a place with a hill name. It comes up often in the description of the cards but it seems to usually have its place in the area.

I am seeing her a bit isolated

. But I am seeing her near her home town or even in it.

I still wonder if she is that far away from Mum and Dad as they can show up here and so can her hometown. I would love to know she was safe at home with her mother but perhaps there is an auntie or a cousin here she might have reached out to?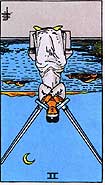 Im not sure about this card for finding Kayla in that it is giving me indecision about when she can be found. It seems to me that there are water elements here but maybe just a delay in finding her.
Usually this card represents a 2 month period so if she is not found within two months then there may be a delay because it might be difficult to do so. Rocks water and stone feature in this card as names or descriptions of places where she might be.

The

2 might be giving us a direction of some kind.

I want to think positive things for Kayla due to her age and the situation but if there is water involved it could be a problem. I hope that is not the case but I give what I see and of course will not know myself as yet what the situation will turn out to be until she is found. Someone might come forward and say something I hope they do to relieve the anxiety and tension of her parents.

There appears to be an Island or two in this picture I dont know if that has anything to do with vicinity or whether that is somewhere someone would recognise but it does appear here and maybe possibly a tree or tree name? These cards are cutting cards and sometimes people can harm themselves with these cards when they come up. That is not to frighten anyone, it may be telling us that it is difficult to cut to the truth of where she is at the current time so its best to try to look at it from a positive angle even though there is a downside to this card if it is read to health matters. I hope she is not mixed up with the wrong people here as they can also show themselves in these cards too.
I just think due to her age it is best to give a two month period and if she is not found within that time I will come back. Im concerned that the wrong person may be around her at some point. In this card it can indicate that there have may have been quarrels and

someone has lied about something as deceit can come up

so I have thought that this is possible. If she had run away then it someone would have to betray her basically wouldnt they? however, there is something a bit dubious here regarding finding her and I feel someone should say something regardless if they know something .

We have to remember that there are emotional matters in this card and sometimes what is seen is what is 'going through the mind' of someone rather than an actuality, but clearly there are reason for Kayla to feel depressed and rock bottom but having said that the second card can promise a fresh re start in a relationship for someone and even an invitation to a party and an offer of boyfriend/girlfriend. So its a tricky one this time because the tarot is past present and future and I cannot be sure whether we are thrown back in time in the Queen of Cups of whether there is something new on the horizon.

I will consider these cards a little more and come back and post more on location directions. This last card is generally

East

but reversed might give us

NORTH EAST to be found

or searched.
Hopefully something here might assist. Overall ALWAYS think positively and continue to focus only on the search.

Empathy.

Im not sure but there is a place called Redlands to the West and the river state park just by it and left of Grand Junction. Red can appear on the Chariot as its main colour and there water elements and it would link in to a 6 .
It might just be talking about places near where Kayla lives so Im not sure if I can say this is a location or not. I would have thought being so nearby it would have been searched as a matter of course.

However, I just want to show you that Tarot can pick up places nearby and environments.

North East is Hillrose and the 6 Road also goes up there and from what I can see Rhode Island Road? so Tarot has a snapshot here. Anyway, I am not good at guessing things, but I do think Tarot has picked these road names up as there is a 70 route and Kayla also disappeared from County Road R 7. Perhaps somewhere in the Tarot are clues to where she might be. I hope there is something here somewhere. Far West is California and the Ocean but I just have to leave it to the experts to put pieces together.

POSSIBILITIES OF LOCATION/MOVEMENTS/CONNECTING ENVIRONMENTAL FACTORS/ASSOCIATED PLACES - ( BUT NOT GUARANTEED)

These type of environments may have some link to Kayla at any one time.

Hostile environment, resonating fear or threat, or characterised by a lack of light and restricted movement. Deserted places, prisons, places of grief and mourning. Might be church yards?
Locations where water collects and stagnates: muddy or swampy grounds, bogs, marshes, ice or snow, smelly water/lakes,black mud, tunnels underground, or places that get flooded including land. Things made of clay? Anywhere in a house connected to water, undeveloped basements, places that are damp, old buildings by water, cold and dark places, places that might need renovation, or nobody lives there. North facing walls, potholes, puddles, stagnant ponds. Sea, river, brooks, springs , wells, seashores, marshy land.
Hills and mountains, high places, barns/ storage areas. Libraries and studies, the walls of houses, the hall, playrooms, chests, drawers, places money is kept ie Banks Safes wallets etc. High up windows off the ground.



Directions suggested. NORTH EAST - WEST - NORTH - WEST.
UPDATED WITH NEWS FEBRUARY 20TH 2013
www.fortmorgantimes.com/.../vigil-held-fort-morgan-m... - United States

Jan 4, 2013 –

Friends and family of missing Fort Morgan teen Kayla Chadwick held a vigil at Riverside Park on Tuesday.

www.fortmorgantimes.com/.../fort-morgan-teen-kayla-c... - United States

Oct 18, 2012 –

The recent case of a missing girl in Westminster hits close to home in Fort Morgan as local police continue to seek information on the case of ...

Nov 20, 2012 –

Fort Morgan Police Department officials reported the boyfriend of missing teenager Kayla Chadwick of Fort Morgan has been arrested on four ...

The details on the map may connect to Kayla or movements of others connected to her.



Dee has compiled a map which OUTLINES all the areas that Tarot may be touching on or may be describing. Please bear in mind that this is not guaranteed and Tarot can mean somewhere else entirely.


CLICK LINK FOR TAROT MAP
(Hit the Grey word that says MAPS)

Show on Google Maps

UPDATED 19TH MARCH 2013




Brush News Tribune

-

13 Mar 2013

Anniversaries are typically a happy occasion, but on Wednesday, March 27, it is a different story for the family and friends of

missing

teenager

...


KAYLA CHADWICK

19TH MARCH 201

3

I very rarely get back to write updates for cases due to time being stretched, but I did have a comment today asking if perhaps as North West is mentioned whether there might be some attachment to the area of Fry Hill Fort Morgan due to my mentioning a Hill in the Tarot.
I actually did try to find that on the map and Im afraid I wasnt able to, but no doubt others will be more familiar with the area. It is a very difficult area to zoom in as there are a lot of 'blank spaces'.
I wanted to mention it though as someone has written in. It did rather make me go back over my reading to see if I had missed something and I think I could have written things a little better. Unfortunately I only get the time to do a brief overview but yet I see now I could have mentioned other things. Whether they will help or whether Tarot is kindly showing me surrounding areas I cannot be sure.
However, the references Tarot did give were North East, West and North West, primarily.


I thought I would just go back into the original cards and tell you what I can see and what might be coming up though no guarantees can be given to point out areas that might be showing in the cards. Note that we do have some reference to Banks or money sources, our Swords cards can represent prisons whether the person is imprisoned or whether it is an actual place in the area.

I look at Maps in more detail now and I do notice that there is a place called STERLING (a money name) which is North East on the Map and to the right of it is a correction center. Routes are 61 and 76. In our Cups card the 6 of cups we have a running link into the word 'castle'. I note there is a Castle Drive in that area that comes off Route 6. There is actual a company there with HILLS in its name. We do also have to remember there might be a 9 here.
Our Sword card can also give us Railways,

Airports

and Golf Courses. In the North East direction of Sterling near Overland Park, there is a river that runs to the West of it and you will note that there actually is a Golf Club there

and an Airport.

Our cards can give us 'danger' near borders. Sterling is not far from the Border.
I am merely pointing out WHAT Tarot might be showing us in areas.
I am taking the directions from East 8th Avenue when I am describing the directions and areas.
Looking North West from East 8th Avenue it knocks into Railroad Avenue and Rainbow Bridge near Weldona.
There is a street named Clay in Brush.
To run through our cards again. Our six of cups is reversed and this generally shows the home or the vicinity we are familiar with. This is reversed and it seems to show that we have a very unhappy and nostalgic view of our life when we look back. This is not aimed at parents it can just show that the person has been unhappy in love and all their dreams just dont work out or their wishes for love or fullfillment and it can fill them with deep unhappiness, sadness and regret.
We have to take as many cues as we can from each card and as this card is a 6 we must look at that as a North East but 'West' direction. It can mean being in one direction but the other direction shows us where we are from our home. Believe me IT IS COMPLICATED and I work for hours to try to solve the location problems with Tarot. However all I can do in the end is write what I have and then I send the Tarot to Dee who simply takes the information and directions and puts them on a map to make it clearer exactly what areas we might be looking at.
So going back to our 6, we have number 6 which could be

route/road it can also link to a 5 because it is reversed. So 5's

or 6's can or

might come up here.

I will get another map from Dee to see if we cant home in a bit.
Now this cup card can bring up the word Castle, Silver and Bell. It can bring up names or areas that begin with a W or an

M

and it does seem to show at some point a TREE name (possibly an island- but that might be the isolation this girl feels) and it can show a container or feeling contained. It can also show us water and 5 ponds. I do see tears with this girl, I did say initially I felt she was very upset.
This card is not a nice card when you link it to other factors of it it. It can show a lack of light and restriction, imprisoned feelings or being in a cellar, a basement or connected to stone. It may show us sewers and drains, waste disposal, references to Ice and Snow. It can show flooded land or damp boggy places with Black Mud. The word BLACK can come up here for whatever reason it wants to show itself. Old ruins, buildings or places that are to be demolished or needing renovating. That could relate to building supplies vaguely. Our card shows pottery of some kind.
It also shows churchyards, church names or isolated places. Sometimes this has a spiritual aspect which of course can show someone who has suicidal tendencies or has been made to feel worthless and felt there was nothing left for them emotionally. It is very sad that this girl even ever had to feel like that. However, it could just be how she feels and not be actual.
Someone she cared about has let her down. Unfortunately we are going to run into a lot of lies and deceit when it comes to finding Kayla because all the signs are there of lack of evidence, perjury and glossing over the truth and that is why its hard to pinpoint a FIND TIME in the last card, the search card. Its very frustrating for me not to be able to give a time factor
It is possible that Kayla decided to 'leave' a situation, leave home or a relationship but our card distinctly tells us that those plans were cancelled. Therefore it does seem there was some kind of obstacle here to prevent her. I might be wrong of course, its not guaranteed that my interpretation is going to absolute. To me this card tells me (6 cups) that Kayla had a bad time trying to face the future because of the disappointments that she had and was constantly living in the past and re-hashing past hurts and slights. Well, on the surface of it, I am attaching those emotions to her but that does not mean it did not involve someone else - it certainly did, because there is a couple on these cards and we do know that a relationship had gone asunder at the time of disappearance.
There are elements of alcohol here and possibly even drugs as well. That is not absolute once again but the factors cannot be ignored as a possibility. Kayla really needed to do some soul searching so this card is not going to put her emotional level in a good place.
There are sexual elements relating to this card too and on occasion can bring to light paedophile elements. Not always the case but suggests someone very insecure sexually so might have a bit of warped mind but this would be stronger if I had a cups card further on in the journey so it just could be telling us about an immaturity here. It could even be an unwanted pregnancy that shows up here. There really are a few options including feeling there could be slander from friends. I actually do see a group of three people or friends that have fallen out here so I will mention that.
However, all circumstances aside, it is trying to locate Kayla that is most important. It is quite obvious that a breakdown in relationship has been behind her disappearance.
There is a person description here but that does not make them responsible it could simply be linking that person in to the emotional elements of our first card but we have someone who is considered to be well built, strong , possible large body, generally hairy. Hair features are dark with dark epentraing eyes. Square or braod face short neck.
As briefly mentioned North facing walls of gardens can come up here and the word Clay. Perhaps pipes? the word JASPER which could be a road name. There is such a place to the West in Wiggins where there is a Fee Department (money element?) and fields nearby. Whether its just Tarot giving us all the places nearby I do not know, but that again is by a 6 and 76 route.
The word Smith comes up and there is a Smith Country Road in Wiggins to the South East.
That would come from these keywords smiths, shops, furnaces, slaughterhouses, places where bricks or charcoal is burnt, chimneys, forges, but we still have those water elements to consider so it is always wise to check all water areas such as dams resovoirs, rivers lakes or anything of that nature or water names. There is an Empire Resovoir for example.
Of course that could be conjecture but I give all the information that I have as it might relate to 'other people'.

When we look to the next card the Queen of Cups we are given West once more and the number 13 or 1 and 3 which can be actual routes in themselves or link together as a 4. This could represent transport, father figures (even church type father names like minister or priest) or a boss.
We also have North attached.
It gives us all the water elements like the sea, rivers and places near ponds or waters - brooks, springs, wells, wash-houses, sea shores, marshy land, but can also still represent cellars, cisterns, bathrooms and places near water or even plumbers or fishermen. Nurses, cousins, midwives can come up in this card and once again note how the same keywords do tend to appear which are Fields, fountains, baths, havens of the sea, highways and desertplaces, port towns, rivers, fishponds, standing pools, boggy places, little brooks, springs.
This card generally always makes me think of someone Kayla might have wanted to speak with. The underlying negative side of this card can represent drowning or being surrounded by water, but one has to understand we can drown in our emotions also. Therefore I am keen to make sure all aspects are written down. There are often musical elements in this card which sounds odd but it could be a spin off description so I will put it here just in case.
If we just go into the 4 number here, we are looking at the letter K, Quay, Keys or Loch and we are being told that two people do know where this girl is or that she is attached in her disappearance in some way to to other people. I have crossings here or the word Cross or Crosskey. It may signify more complications because we are linked then to a Mountain and a GARDEN both of which may be symbolic and a fork in the road. This is showing family elements here which could refer to home ground and also something 'oral' such as dentist bones, animals, rural land, a stream again a mountain and flowers/roses. A lion (name or symbolic) can appear here as well as the colour WHITE and the word garland. We may be in an area that is classified as a SUMMIT which could be a keyword.
We have to remember that when we read about someone who has disappeared we do not know everything about them or their life. Only their families do. Sometimes when we have swords cards reversed it is not necessarily always we should jump to bad conclusions but its very touch and go and I never center my readings on life or death at any time.
Here I just seem to see that this girl needed to get away from destructive relationships. Our card describes sitting in front of still water that has two islands and there are mountains in the distance.
The card is thought to be East and the situation seems to refer to Deadlock and absolutely zero co operation to find her meaning, that obstacles and blockages are here. This girl will be missing for a 'time' and we have the word Hart/heart here but it clearly is showing more water elements, concrete, stone, rocks can all come up here even in names of places. This card warns that one should be wary of someone who seeks a compromise, but is unwilling to make concessions and either Kayla or those searching or involved be aware of dealing with untrustworthy and unsavoury characters .
Airports, Railways and Golf Course can appear in this card as can weapons and can also include sandy and gravely ground, hunting and hawking saw-pits, places where wood is cut/keptbarns or out-houses that lie away from other buildings. Gardens, fountains, Bridal, bridle or bride comes up, fair lodgings, beds, hangings, dancing schools, wardrobes. This card may show searches and areas East and West that have already been searched as well as future searches I must mention that.
This card is a cutting card which can bring up weapons such as knives/scissors and guns. It can also represent seperation. One has to be careful not to read in wrongly but simply show the elements or possibilities of this. There is a church or church link/name here.
A Friday has also been given here.
I have hoped to exhaust all possibilities of the Tarot originallly given and this is an extension of the information that is on the first READING that I have printed here. It does give many options but at the moment with location experimental thats as best that can be given and will hopefully put as much information on a map as possible. The number 2 or 1 will be useful for this card.


I feel there is little hope YET of finding Kayla if these are cards to go by, BUT, never say never.This card generally gives us September and October months. It could very well be if Kayla is a runaway that she does not WANT to be found as there is too much conflict in her past and that has to be borne in mind here. I am most certainly not keen to just surmise that this girl is deceased - it is quite wrong for ANYBODY TO EVER suggest that even if eventually some missing people do get found that way. This card tells us distinctly that it is up to 'someone' to come forward and speak about this girl. If they dont co operate then its difficult, but at the same time we may have a lot of false leads.

Attics, bedroo

ms, blankets, grandmothers can come up in the Tarot however loosely references.


I feel very sorry for Kayla because I just felt instantly that she was very very upset about things and in a way she needed time to heal. She also needed a good friend to turn to. Personally I hope that is what happened and that the person protects her. However, if I had all the answers I could just pinpoint her right now - but I know for sure that if I felt she did not want that, it would not be up to me to do so. Tarot does not give pinpointed locations, it is over 3000 years old in its construction and I really dont think it has a map of America or any other country tucked in there! BUT it is canny and intuitive and will show you areas that are connected to her or other people.
Hopefully something might help. All the information on this page should be read TOGETHER and COMBINED and bear in mind it is POSSIBILITIES AND NOT FACT and takes into consideration past present and future elements.
Empathy.

MAP POSSIBILITIES

20TH MARCH 2013



Dee has compiled a map following Tarot instructions/directions which merely outlines POSSIBILITIES of all the areas that Tarot may be touching on or may be describing. Please bear in mind that this is not guaranteed and Tarot can mean somewhere else entirely.

CLICK LINK FOR TAROT MAP
(Hit the Grey word that says MAPS)

also BRIGHTON





UPDATED 5TH JULY 2013




Kayla Chadwick: Missing teen from Colorado Found UPDATE: 7/4/13 - Fort Morgan police said last week they had found new evidence in the case, then on Thursday, June 27 they confirmed they found human remains in the 19500 block of

M

organ County Road W.

The remains were found about a mile east of Highway

52

and the

Fort Morgan Municipal Airport.

The remains were found to belong to Kayla Chadwick. Her cause of death remains unknown at this time. Officers rearrested Chadwick's boyfriend, IVan Torralba and arrested his mother, Lucila last month on charges that she

committed perjury

while testifying before the grand jury and for attempting to influence a public servant. Ivan Torralba was initially arrested in November 2012 after a grand jury indicted him for

perjury, tampering with evidence

and attempting to influence a public servant. Authorities have said Torralba gave false testimony to a grand jury and tampered with evidence in the investigation into Chadwick's disappearance.