Davis J. Hodge - Missing - 4/19/2012 - John's Creek, Georgia
Creek Police are seeking the whereabouts of Davis J. Hodge, a 16-year-old who was last seen at his residence Thursday morning.

Hodge is known to be driving a black Jeep Cherokee Sport , Georgia tag BTL0653.

Anyone with information should call Detective Kevin Rampley at 678-474-1594





Please note that tarot will pick up

TRENDS /VIBRATIONS

of

PAST PRESENT AND FUTURE

- it will pick up anything that is 'out there' true news or false news - either way it can throw light on what is 'in the air' - please bear this in mind when you are reading the insights.

It is very important that 'readers' of the blog understand this, therefore one has to be very discerning when reading. Media news can put out stories that are not factual or are pre -mediated but Tarot can pick that up. It does,nt mean that tarot is wrong, it shows tarot can see what might be suggested. However when writing the tarot it may be taken as fact.



TAROT

CANNOT

BE CONSIDERED AS

100 PER CENT ACCURATE BY LAW.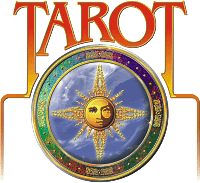 DAVIS J HODGE




22nd APRIL 2012



I have been asked to take a look at Tarot for Davis who went missing on 19th April 2012.

Tarot is

not

going to be able to provide all the answers but there might be something here that could help. Please make sure you check all the facts and not rely completely on Tarots anaylsis as TAROT is not considered to be 100 per cent in every detail.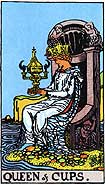 Well, I sat back when I received this card for Davis as sometimes I get a card pop out first that I dont quite expect and this is one of those times. This card generally gives a West direction. However, Im going to deal with all the directions and other pointers at the end of this Tarot.

So here we have our Queen and right away I can link in his home and water elements hence his address/area and the Chariot is connected to this Queen. So already Tarot gives us home, car and area. This Queen is a very sensitive sign, she has a cup in her hand which might indicate drinking or putting something to her mouth. We dont know what because we cant see in it but the indication is there.

First, this is a big hearted lad, timid about some things but very caring with such a nurturing quality we could think of a mother, or someone who is nurturing, kind and sympathetic.
I am going to give what I have with this card and hope that some of it may apply. This Queen could be someone that this lad knows. Just because it is a nurturing card does not mean we are talking about his mother, we are talking about, firstly, his feelings and personality and maybe the fact that this Queen has appeared , that he may know someone like this because this is a romantic/feelings card.

The whole structure of the cups in this upright position could show that he received a message or sent one to someone that he knows , even a potential lover, because there is a proposal or invitation on here to go somewhere particularly as we have that chariot here. Of course it may not be a love affair but just going to see someone.
I will show how the cards unfold that might support this.

The first thing though is to note the water elements. He is in a water area when he sets off but water is still prevalent and strong and I must look further to see if it is just keeping in with his set off starting point or not. This person appears to be blonde, it is not impossible they could be older then him.

Remember also that Tarot can bring up background information so when I write this I am just writing off the top of my head with the messages that come through and cannot distinguish always the time element. There is something here that makes me feel that he is wondering about a relationship, whether to propose something or begin something here he might have had this on his mind or set out to do something about it because this is a 'new love'.
In these cards there could be an older man who is grey with a beard. Im not sure about him because he might be a bit 'odd'.

Now it may not be Davis but its coming up here and somehow it is linked to Davis or on his mind.
Because there is nowhere to go from here I need to take up the Chariot and this will give us his vehicle. Usually the Chariot goes off the road to the West but has initially gone South and taken a West fork but I will try to back up locational directions as said before.

There is a 7 on this card for road route or some other purpose. It seems that something had occurred over 13 days looking at the Queen, I keep thinking a proposal of marriage which is a bit far fetched but its all to do with romance and deep feelings here. Maybe 13 days is the amount of time he knew someone or perhaps this time period relates to the same thing in respect of someone else. Whatever the case and I hasten to add it could just be an invitation in general to go somewhere, it seems to me he had a message or he became aware of some news as I do feel that he could have sought some advice here about a situation being as the Queen is also the counsellor and asking advice or seeking it is apparent here.

I seem to see both Mother and Father and Home in these cards, but like I said I cannot express clearly the linkage here. If for example he did not live at home, he might have been going to see mother or father for some advise about something. So it all rests around these ideas somehow.

It is possible that there is something he learnt in secret too, or that there might be a secret that needs to be balanced. Whoever would be considered to be a person to take advice from could be anyone from pastor, female friend, father figure, teacher, counsellor, legal advisor just anyone that you can talk to and it could be the other way around whereby someone sought his advice.

As we have the Chariot connected here we have to assume that his vehicle is part of his disappearance and went off to the West. Originally he could have been North West setting out on a journey but he has done so with purpose and his own decision.

There may be a B,J,D and R here for people or places and some kind of information that has been a secret for around 28 days or even the fact that odd things were going on? or some secret is kept regarding a female or male here.
Mother and Father do come up so I do wonder if he has not talked to his parents about something?

There does seem to be some good advice here available and that is why I feel he has taken off. The Strength card can show that someone has been ill it could be something they take orally because this is a card I often think of as the Oral card, the dentist and all things to do with mouth neck and throat but it is strong card and can fight illness as strength is not depleted in this card that I can see.

He has taken off on his own to go and either take time out or he has gone to see someone because the Hermit tells us that he has gone off the beaten track here . Hermits are Hills/campus's, caravans, trailers anything of that nature that includes living out in independent conditions and often is 'up high'. It seems to indicate going somewhere or to see someone that he does not see often. Sexual matters can come up on the hermit card.

There may be 3 friends here also at some point. He should have told someone where he was going because I can see the need to check with a third party. There are sometimes music elements in this card.

I have intials also of M or W. 19, white, male and female tagging on to these cards and the person I see is either connected to family, ie sibling or someone he cares for and some kind of co operation here.

The Lovers card does show this as being to do with three people in particular. Was someone pregnant? or maybe its just that I see a build up of events. Also here is the fork in the road, twin peaks, hills or mountain and garden/nature surrounding.
This cups journey can incoporate a white bridge, bells? a fast flowing river or creek or buildings by waterside. I felt this was the description of where he lived though.

I think I will just move on for a moment to see what kind of location we might be shown.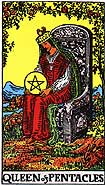 Here we have what appears to be a rural surrounding but there still might be water somewhere in the vicinity or water in a name here.

This can describe both the surroundings but also a person if it is a female she is a warm and generous host who offers shelter and food. I am seeing some kind of crossroads here and note that the number has not changed it is still 13 which can be a route road or added together gives us his car the number 4. So he may be in his car? or that the number 4 may come up here - the surroundings on this card are thought to be NORTH but I will check that.

There may be a school name, here or college name. I have the idea of farmlands, small animals or animals in the wild. It does seem quite rural but at the same time there could be a property or even properties here or even a farm or working business . It is above all, a nature card.

Both The Queen of cups and the Hermit could represent 'concealment' but I feel that having two queens might represent some form of problem with a female friend. This may even be to do with a 'mentor' or 'teacher' that he looks up to. Im just getting all these thoughts thrown at me .66 / 12 / 3 are numbers that would associate here whether they are route numbers or have other significance I cannot be sure.

This is also a 'money card' and would suggest financial security? Its very difficult for me to decide whether Im looking at his surroundings in respect of a someone or whether to take the qualities of the pentacles but I feel I should put everything forward here as it may trigger off some thinking whether all aspects are required or not.Remember they are past present and future trends and information can be taken from any of those epochs and dumped for us to work out how it all fits.

I want to also mention something else about Music or any names pertaining to that because I do have a connection here once again not sure why exactly but I am seeing some 'unhealthy associations' here or being stuck or bonded to a situation place or person so 'MUSIC NAMES' can come up, so can Bird, Canal and Hollow Enclosures and a vehicle.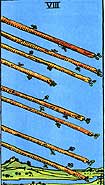 I can only give what Tarot shows me but this card seems to indicate that

Davis will be found very quickly as this card moves fast.

I think there is a Hill here or being balanced near a hill or perhaps its just the name of an area. This card is an 8, wands are weeks and

within 8 weeks

or even the 8 itself might be useful. The main thing is

that he will be found without a doubt

and so will his car if it is with him. If he has had an accident at all and gone off the road, he may have injured his head but I see Tarot can show us walls, fences or barriers here. This card is often known as South.



I also think that there will be a message very soon and I do not expect big delays on this.

There may be an airport in the vicinity or in the distance.

Dont worry there is opportunity to find him I feel that this card cant give any other conclusion.

The landscape looks rural to me and a stream running through it. I will provide more details shortly.

I have tried to give all that Tarot can offer here but please remember that not EVERYTHING will apply and Im human so I can get some things slightly out of context. However, finding Davis is the most important thing for his friends relatives and parents. I think I can still see him connected somehow to his car or near it or that this car will definitely be found. I hope this turns out to be the case. Normally I would attach robbery and roguery to cards that are reversed but they have all come to us upright .

Does he drive fast? I am seeing the sporty elements in the wands. I also think that there is a water name still which could even show being somewhere near a lake/pond or some kind of water element or perhaps a road that has that name. I cant be sure and just have to give what I have here.

There will be a message by email,letter or phone to come I think.



I am hoping he will also be alright but I dont think he is that far from home he could still be somewhere in the vicinity. There may be a church name here also but I cant be sure of that. Dusty Roads, gravelly roads can come up here and even industrial areas or working business around the vicinity.
I hope something here helps and I will attach location directions that can give us an idea of movement besides what I have already given.


Someone might spot him when they are walking by.

Empathy






POSSIBILITIES OF LOCATION/MOVEMENTS/CONNECTING ENVIRONMENTAL FACTORS/ASSOCIATED PLACES - ( BUT NOT GUARANTEED)

These are places that may connect to Davis at any one time or to do with movements and location or finding him.

Hills and mountains, high places, barns and storehouses for corn and grain. Libraries and studies, the walls of houses, the hall, playrooms, chests, drawers, coffers and places where money is stored or kept, safes, banks,, treasuries, purses. Places off the ground, high up or near sources of light, such as windows or rooms that are light, bright and 'airy
The sea, rivers and places near ponds or waters - brooks, springs, wells, wash-houses, sea shores, marshy land, etc. In houses it represents cellars, cisterns, bathrooms and places near water.

Farms, farming equipment, wood stores and places where farm animals roam. Fallow or bare land, barren fields, land that is bushy and thorny, or where there are dunghills, compost heaps or soil prepared with manure. Ships or boat storage.
Walls, garden fences, gateposts and international borders.

church

yards and ruins.

Inside the house it is a low dark corner, on or near the floor, doors, closed in or confined spaces, earthy objects and those associated with waste disposal.
Somewhere hot or near heat or fire. Stables/horse, open fields, hills and land that rises higher than the rest. If inside houses, upper rooms.

Directions WEST - NORTH - SOUTH - EAST TENDING SOUTH





UPDATED NEWS 23 APRIL 2012


http://johnscreek.patch.com/articles...d-alive-and-ok
UPDATE: At midnight Sunday, the Johns Creek Police Department confirmed reports that Davis Hodge was found alive and safe.
Davis Hodge, a 16-year-old Johns Creek High student who had been missing since Thursday morning, has been found alive, safe and in physically good condition, according to the Find Davis Hodge Facebook page that was created Sunday afternoon.
"Davis has been located and is physically well. The police department at his location has been in contact with the Johns Creek PD and is arranging for his return," said a post at around 11:15 p.m. Sunday night.
According to one poster who said he was in contact with the family, Hodge was found about five hours away from Atlanta.
The news came after the community came together via the page, which by Sunday evening had more than 1,000 followers, and through theTwitter hashtag #FindDavisHodge to plan searches, post fliers and pray. Hundreds of fliers were posted throughout Johns Creek and Georgia.
Johns Creek Patch has not confirmed this information with the Johns Creek Police Department, but will update this story as more information becomes available.
Police issued an alert for Hodge on Saturday afternoon, asking the public to be on the lookout for the teen, known to be driving a black Jeep Cherokee Sport.

FOOTNOTE:

It is good that Tarot could give assurance that Davis would be found and indicated that there would be a message, or phone call soon. This was the case. Davis is safe. Thank goodness.

More details will be posted if information comes to light. The main thing is a family is to be reunited and these parents can now heal from all this anguish.

Its wonderful news!

Empathy.
Jordan Hodge used to social media to spread the word after her younger brother, Davis, went missing Thursday. Hodge, a senior finance major from Johns Creek,
"Davis has been located and is physically well," the poster wrote. "The police department at his location has been in contact with the Johns Creek PD and is
arranging for his return. God has provided for him and will continue to provide."
Hodge said she still hasn't gotten to see her brother yet and that the family does not yet know details about what happened.
"But what we're telling everyone is that he's found and he's safe and he's well," Hodge said.