Kellie Marie Brownlee
Novi, Oakland County, Michigan
May 20, 1982

Kellie was last seen at the Twelve Oaks Mall in Bloomfield, MI around 11:00 a.m. on May 20, 1982. That morning, Kellie and her boyfriend took the bus to school, but Kellie didn't attend class. At 9 a.m., she hitchhiked to Twelve Oaks Mall in Novi to apply for summer jobs. At approximately 11:00 a.m.,

Kellie ran into a friend's mom who offered her a ride, but Kellie wanted to fill out more applications before heading home. That was the last time anyone saw her.
Any information or sightings of Kellie should be reported to West Bloomfield Police Department
Missing Person Unit
248-682-9200
Agency Case Number: 82-6461
NCIC Number: M-086153645





Please note that tarot will pick up
TRENDS /VIBRATIONS
of
PAST PRESENT AND FUTURE
- it will pick up anything that is 'out there' true news or false news - either way it can throw light on what is 'in the air' - please bear this in mind when you are reading the insights.

It is very important that 'readers' of the blog understand this, therefore one has to be very discerning when reading. Media news can put out stories that are not factual or are pre -mediated but Tarot can pick that up. It does,nt mean that tarot is wrong, it shows tarot can see what might be suggested. However when writing the tarot it may be taken as fact.



TAROT

CANNOT

BE CONSIDERED AS
100 PER CENT ACCURATE BY LAW.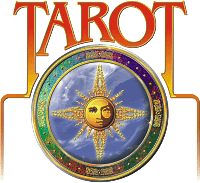 KELLIE MARIE BROWNLEE




15 APRIL 2012 at 1.56pm



I have been asked on the blogger to look at Tarot for Kellie Marie Brownlee. Tarot can often give glimpses of situations which may be useful or helpful but Tarot is not considered 100 per cent. For that reason, please go to factual sources of information. Tarot looks at past present and future events and all that it gives can appear in different time peaks. Please bear that in mind.

I thought I would ask Tarot firstly about the period of time after 11am on the day that Kellie disappeared. Tarot does tend to give me what it wants to say and not always answer directly but I will simply write down what I have and hope it helps.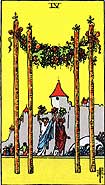 The first thing that comes to mind when I see this card is of a blossoming relationship for Kellie, this is one that can even lead to marriage so would indicate someone in Kellie's life, if not that then at least a business or creative venture is here. However, though this is a home card also it may imply that she did not reach home.

What I am seeing is a group of people or sports venue at some point and perhaps some kind of altercations that are not threatening at first or did not appear to be so but are more like 'jibes'. The group may be masculine in nature. It is indicating that she is leaving town here possibly by car in a South East direction and going towards a Hill or an area with the name Hill and I still feel a sense of threat here or concern.

Open countryside with a stream and perhaps a building in the background appears to surface. An Airport may be in the distance but I see her not reaching the town or next area of buildings. I am getting a masculine influence, sporty strong type and quite virile on these cards. Men can be women on the cards but I feel it is more masculine because of the strength of the cards. Sex and weapons can often be a part of the wands cards and there is a strong pushy element in them.

I seem to see communication being made and I do see the hitch hiking on the first card with the upright thumb of the ace. This appears to be past all that yet a 'ride' does appear later in the cards so I think someone has given her a lift that has appeared to be friendly and amenable but perhaps with other intentions? I seem to see fast driving in these cards and a trip. Agricultural areas, roads, sandy dusty and gravel surfaces, concrete and tarmac can all appear here.

Places that are being constructed, or construction can also come up. She may have taken a 'ride' or hoped for one to take her home. Someone may have a hidden motive here but a Number FOUR seems to be of interest. The Four can link to the Emperor and a vehicle which can also bring forward males who act in the role of Boss, father or person with some 'authoratative' connection.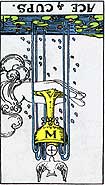 Asking where Kellie may be I have been given the Ace of Cups which would indicate an M or W initial connected to water/fountains/stone/concrete or the name of a place or person. This is not a harmonious card. It can imply an unwanted situation or relationship. Water being the main feature could imply being near somewhere with water , river creek etc or location of a water name. There seems to be a destructive relationship here and the collapse of plans to put distance between it. It seems to make me feel that this is not that far from 'home' but I could be wrong.

I seem to see that no new beginnings can happen through this card. This card with the M could still imply being in Michigan but if not perhaps not far from her home town? such as on the border to the next? With Cancer Scorpio and Pisces we have a lot of water/emotion in this card and all the negative attributes of home, secrets and bad emotion between two people here. It would therefore seem to link this to where she may be located.

Cancer is the home card but where is home? here we seem to have the home in the first card which could suggest home as in her home or home town and in this card the Ace we have a feeling of the home once again but perhaps connected in a negative way.
This card is a 1 linked to this card and also 'bell' and a Hill can be seen along with a lake. These are clues Tarot hopes may form the name of a place. Its almost as though I can see waterfalls here but whether that is just an emotional feeling or not I cannot be sure. I feel as though Kellie was 'moved' as there is a distinct feeling of an unexpected change of position here.

North East and North West can be shown on this card being inverted despite an initial South to South East element. Basements, cellars, old ruins and damp places, rivers, seas, ponds and all other mentions in the cards can all be descriptive of surrounding location thoughts. This is not to imply the worst only that this could feature near where this girl might be located. Perhaps there is a lot of water in the area ?




I am not getting indications on this card of Kellie being considered found as yet but that there are still opportunities in order to find her as I feel this card offers hope of that and it may come through a new understanding sometime in the future perhaps. In this card we see a White Bridge whether that has any connection or not I cant be sure but there is a number 5 here. Perhaps a 5 may be of use though it is wise to consider that cups are day cards and might refer to 'any day' meaning that perhaps anything could turn up as help or clues or hope on any day in the future.

I still think the clues are in the Ace of Cups above because we seem to have all the same elements .Though I do not discuss life or death as a rule, if this girl was alive it might not suit her to reveal her whereabouts for various reasons, but if she is deceased I think it has to be considered that the considerations in the Ace of Cups are more or less clues to the situation.

However, this is not always considered to be the best card and one would look at this and say that the past is dead and buried and one should try to move on and accept a loss. But, hope still shines in this card and it transports the issue from the past to the future showing that one should look at familiar vicinities that were related to Kellie in the past. Maybe someone or something has to 'pass on' or end before Kellie is found? A White Bridge is also seen in the first card next to a building and comes up in all three cards. Maybe this is significant?

Tarot is not 100 per cent accurate but hopefully something here might assist.

Empathy.