HASSANI CAMPBELL
Case Type: Lost, Injured, Missing
DOB: Sep 24, 2003 Sex: Male
Missing Date: Aug 10, 2009 Race: Black
Age Now: 8 Height: 3'0" (91 cm)
Missing City: OAKLAND Weight: 40 lbs (18 kg)
Missing State : CA Hair Color: Brown
Missing Country: United States Eye Color: Brown
Case Number: NCMC1129016
Circumstances: Both photos shown are of Hassani. He was last seen on August 10, 2009 at approximately 4:15p.m. Hassani was last seen wearing a gray sweatshirt and gray pants. He wears braces on his ankles.





Please note that tarot will pick up

TRENDS /VIBRATIONS

of

PAST PRESENT AND FUTURE

- it will pick up anything that is 'out there' true news or false news - either way it can throw light on what is 'in the air' - please bear this in mind when you are reading the insights.

It is very important that 'readers' of the blog understand this, therefore one has to be very discerning when reading. Media news can put out stories that are not factual or are pre -mediated but Tarot can pick that up. It does,nt mean that tarot is wrong, it shows tarot can see what might be suggested. However when writing the tarot it may be taken as fact.



TAROT

CANNOT

BE CONSIDERED AS

100 PER CENT ACCURATE BY LAW.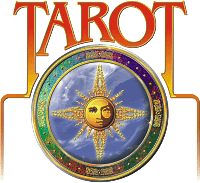 HASSANI CAMPBELL




21 APRIL 2012



I have just been asked about this gorgeous little chap and it appears there is some unpleasant history with him. I have not read into all of it because I just want to go with the basic elements of his time of disappearance and let tarot pick up the rest if its going to . Tarot only gives us glimpses of past present and future and the information can be jumbled or in a different order but unfortunately all I do is write what I get and it has to be 'worked' out from there. Tarot does its best to give everything it can but please do not rely entirely on what the reading has to offer and consult the true facts of the case. If Tarot can assist with any small detail then at least it has tried.




The first card for the timing is this ten of pentacles which shows home/family but I have placed this reading at the time of disappearance which is 4.15 as being last seen. This card does suggest the biological home and whether that is right or not thats what I am being given which is likely telling us that the vicinity of disappearance is the town/place he lived. I am seeing a male and a female here and possibly a car in the initial run of events. I am getting something here on camera but someone is going to spend some money as the page is walking with a purse of money in their hands or they have gained finance in some way.

I am seeing someone walking along and this might imply there are three people here, so someone else besides the male and the female.
The overall feeling I get from these cards is weighing up money, finance and family and seeing a couple who may not have a lot of money. They might need things but they are not able to afford some things here.

This boy almost looks as though he could have been sold when I see the six of pentacles because of the exchange with finances. The more money comes in the more it trickles out again, people here are fighting with their finances and to keep things going. I see someone cashing in here. Was Hassani sold? or handed over? I am getting someone ethnic here who has arrived probably on foot, sometimes it can be by a slow transport like a bicycle OR by a stationary vehicle but they seem to have an ethnic quality about them. I would place the person around 32 give or take. This person is thought of as dutiful?

I am also seeing a very businesslike woman who is very shrewd here and a male who is also coming across as businesslike. I feel they are attached to a home here. I feel the word 'orphan' in these cards and sense of orphanage which can show on the Queen of Pentacles so I feel this woman was around him on that day. I think there is a money problem here and as she is businesslike that means dealing in money. That is what I can see straight away.

Someone is very materialistic and does not want to let go of what they have they hang on to things very tightly so am feeling a very possessive character in respect of material things such as finance etc. The five is showing me some kind of destitution though and not being able to get by or ask for help. Someone in the picture has a link but also a Bell . The person with a bell is trying to say something or wants to say something but the woman with the headscarf is just hurrying along. I do see the need to make money .

Did someone go to the bank or receive cash? ransoms have come up on these cards before too but I dont know the details of this case to see if that has come up but the main thing is money money money. Someone needs it to be free of financial anxiety. This card appears to be North, but we do have other elements on this card which can also give us South West. I have something about two dogs here and/or small animals.
There are links in this card that can give us school names, rural land, farms and property . Let me see what the next card gives to us.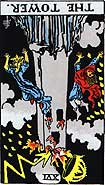 When I ask about the location of this little boy, the Star indicates that hope and inspiration has run out I think that is the case with this child and the search for him. However, this is an interesting card in a way because the one thing it is showing us is a building. Now there are positives and negatives to this card and it cannot tell us WHO is who but on the positive side it can show that this boy was passed on and avoided catastrophes in his life giving him the chance to begin again.

The other side of this card could show that he had an accident that could make things very difficult as it is showing this building and rubble, perhaps a basement etc. But this card is about unexpected upheaval and a change for the positive in life putting behind horrible situations and people and it is also closely connected to a female. So Im wondering if it is telling us that it is being portrayed that this child went to a new life and did not or whether he actually did. I need to think about this.

The whole point of the reversed Devil card is telling us that we need to escape from unhealthy people/associations in our life - or that someone feels that way about this child, then we have this tower which is most certainly showing a building without doubt and damp places, such as water patches and even perhaps 'coldness', stone or a concrete tunnel, shaft or well.

Something that would represent bricks and mortar of some description. The star reversed gives us that no hope situation and shows some kind of need to 'drain a water area' and then the Moon is also giving us an underwater feel. But then I wonder if its a location with water in the name. I can see that there is definitely some kind of water pond ocean sea or something of that nature in these cards.

However, I can also see the location is attached to a female or it is because of the female that this boy is in this location. There is a broken relationship here,either a divorce, broken career or business here, Im wondering if this is a business premises? maybe gone out of business?

This is a Tower and one might say - near a water tower which is also a possibility. However, we know it is some kind of structure be it a building or otherwise. I would have imagined that any connecting properties to this boy would have been checked?
This card talks of scams and scandals and lies being told that are absolutely way out of line so bad in fact that they fall in layers and trying to get to the truth of the matter is a very difficult situation indeed. This is all about strong foundations, rocky structures or having rubble or rocks in the picture but its just whether this boy is under that in a building or whether he was sold and the lies are so bad that everyone is running around in circles. There is a distinct thought of 'writing on the wall here' now how that would make sense I cant be sure .

There is also a 'crown' here whether in a name or is shown for some other reason. I think Im getting two sides of a story here, the truth and the lies and wanting to try to figure which bit belongs to what. Unfortunately, the lies that have been told will seemingly get worse and worse for this little chap as nobody is going to be prepared to tell the truth of where he is. Whoever tries to reveal the truth about this boy just gets knocked back again. So thats rather odd to come out at this point.

This location card is telling us to 'go back to the beginning' now whatever that means in respect of this little boy it has to be stripped back to the start or he will be linked to 'where he started'?
I think this is a building though. It is linked to the number 10, 1, 16 or 9. I think of the beginning. Go there for the answers. He is linked to associations in the past or people in the past. Maybe an old or crumbling structure or where a divorce occurred or business broke down. This card can even have fire elements about it . There may also be an attempt at 'change of identity' here.

I wonder if this property has been around for a long time (70 years) I see something hidden, something about Spring Water and a mountain. It may be totally symbolic. Bankrupt property could be here. I wish I could give more. I will try to reconsider this. I feel like theres something about a property and it being ruined or something for two years and I also seem to feel a prison like feeling here too.
This card will tell us that this boy was exceptionally ill. I have the word 'Hail' here , a third person, and a partner who is hiding something. The Number 9 or 6 important here and a female element. I keep thinking someone burnt a property down or there is something about a ruinous property. A lighthouse? or something where a building has been brought down.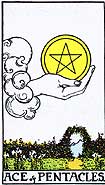 This card does imply on the surface of it that this child will be found. This is normally a 'year card' I wonder if that would be a year from now but it is also a slow growth card which can tell us that it will take time to find him.

I am being brought back to the money element once again. I also am seeing a business property and a park here and some water. It is linking very heavily to the first card so it does seem to indicate someplace that is near where this boy would consider home doesnt it? we have not really gone that far away from the first card to this one.
Gifts and inheritances and finance come up here as do work contracts and working business.

This Ace is a YES for being found just that it will take a little time. This card talks about 'a new foundation' so if there are any buildings with new flooring and this little chap came to any harm it could be telling us something here. On the other hand I really dont even want to THINK that this little guy has come to harm - its all in the eyes that boy has that tells us there have been some quite huge changes to his whole existance.

I dont want that to be negative on health so if I looked on a positive note it could suggest not to assume too much about the health issue but to accept that he will be found because this card is all about physical achievement and also documents. There might be documents to check in respect of him or they might come to light.

I keep seeing little animals, small animals like 'rabbits' or small dogs. Favourable chances to find him will present themselves . Perhaps money has to be put in to find him too so a big rewards should go out? something tempting perhaps might shift the matter forward. I am seeing some kind of benefactor here - weird huh? I will try and look at a map and I may return to write a little more here but I want to step back and think about the location more and come back to post.

Nothing Tarot gives us is guaranteed as 100 per cent, it tries so very hard to 'tell us things' and I have to have my wits about me to pick up the true message so I hope there is something here that is going to assist find this little boy.
Hes such a lovely little lad and as always I feel really helpless when I look at these children. I know you all do as well when you read and I know how frustrating it is that they are out there and everyone is desperate to find them. Remember that even a small clue can go a long way. Thats the way to look at it so if you feel anything makes sense to something you know please remember to comment to get the picture puzzle put together piece by piece.

I will write a little more soon once I have looked at a map. Meanwhile Im getting that old saying 'follow the money' ??

Empathy.

I have been recessing to look at the above Tarot. One of the main priorities when writing Tarot is not to pick or point out who is behind a situation. Sometimes Tarot can point out descriptions of people but I always ask readers to be very careful when they read the Tarot and not to jump to conclusions. The purpose of the Tarot is to help provide little clues that can assist in finding a missing person. It does not have all the answers but it tries very hard to show in its own words 'messages' that can connect dots. Now in this Tarot it must be understood I am not writing to look for any perpetrator behind the disappearance of this child. It is wrong to point blame at anyone or any individual when it is not the intentions of Tarot so please bear that in mind with your comments here.

Looking at these cards, one of the things that can stand out is a 'biological home'. Now it can refer to the past present or the future. We do have Valleys, Rural areas, parks, groves etc and we still have a water element here. The Ace of pentacles can represent an arch and it can also show us a 'gate'. The principle word for the Ace is GOLD. I have been looking at the Map and I can see there is a Golden Gate Bridge but this is connecting San Francisco. I dont know if this area is South West of where the little boy disappeared but there is a North and South,South West Element. I see there are lighthouses all around and I have found a site which I will put up.

Lighthouses may mean nothing regarding the Tower card but it is a beacon of sorts as it does have a flash that hits it and produces lightening. Therefore this a possibility of what could be in the vicinity. The five of Pentacles can show a 'mission' and there is a Mission Bay in San Francisco.

However, here is where Tarot can 'talk the map' because I also notice there is a place called Pacific Grove with a lighthouse avenue which is South West. So you see that is also near the Water. The Ace of Pentacles can give us a TREE name, like Oak. These areas can connect to this child. But, I seem to have a place near the water. I have tremendous trouble with the Map because it can produce almost every key word I put in relating to the Tarot and that can send people off in the wrong directions and it is with caution I write locational names as I truly cannot name a place unless it somehow trips a trigger with someone.

One other thing I have noted is that there is an Alcatraz Avenue (prison reference) North of where this boy disappeared and not far a 'gift shop'. I can see quite clearly on the Map BUT this is past present and future elements and therefore could just represent locational environments of where this boy disappeared.

I will come back with astrological elements to add here. I do think this child can be found with such a promising Ace. However, whether Tarot can pinpoint an actual location for him when so many areas could match is incredibly hard. The Ace is a 1 number . So we have to take note of some of the numbers in case they can give us routes or road clues too.


Empathy.


POSSIBILITIES OF LOCATION/MOVEMENTS/CONNECTING ENVIRONMENTAL FACTORS/ASSOCIATED PLACES - ( BUT NOT GUARANTEED)

Smiths, shops, furnaces, slaughterhouses, places where bricks or charcoal is burnt, chimneys, forges. Rural and water elements - storage places, cellars, underground rooms, drug stores if associated with health. Places where things might be stored. Barren fields and lands, walls,fences, boundaries, gateposts, small animals or connection to 'pets' or where animals roam. Also wood, pantries, cupboards, dark places. Wheat/Cornfields, agricultural elements, farm elements.

These directions may apply SOUTHWEST/ SOUTH EAST/SOUTH
UPDATED 1ST NOVEMBER 2012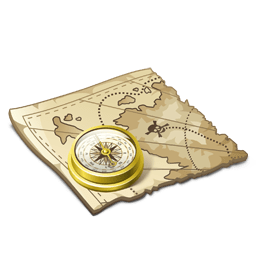 Dee has compiled a map which OUTLINES all the areas that Tarot may be touching on or may be describing. Please bear in mind that this is not guaranteed and Tarot can mean somewhere else entirely.


CLICK LINK FOR TAROT MAP
(Hit the Grey word that says MAPS)
Show on Google Maps