Geetha Gokul went missing on 05 Mar 2012. The last anybody saw of him was when he was leaving for school at 8 in the morning. He went missing from a location called 'Teacher's Colony Extension- HBR Layout'.





Please note that tarot will pick up
TRENDS /VIBRATIONS
of
PAST PRESENT AND FUTURE
- it will pick up anything that is 'out there' true news or false news - either way it can throw light on what is 'in the air' - please bear this in mind when you are reading the insights.

It is very important that 'readers' of the blog understand this, therefore one has to be very discerning when reading. Media news can put out stories that are not factual or are pre -mediated but Tarot can pick that up. It does,nt mean that tarot is wrong, it shows tarot can see what might be suggested. However when writing the tarot it may be taken as fact.

TAROT CANNOT BE CONSIDERED AS
100 PER CENT ACCURATE BY LAW.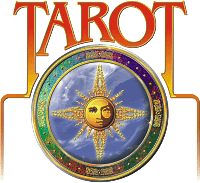 GEETHA GOKUL
20/MARCH 2012

I have had a request to look at Tarot to see if there is any information it can give with respect to this beautiful child . The only information regarding him going missing is just leaving for School in the morning. Tarot cannot promise to solve every query or to have all the answers but it may give some glimpses of the past present and future that might show something that could be relevant or assist in some way. I have had to catch up with many readings requested and I have no idea whether or not there has been news regarding Getha but I will see what Tarot gives in the context of him still being missing.


Tarot is not 100 per cent accurate by law therefore other sources of information should be sought for confirmation of facts. If family require this Tarot to be censored from the blogger please let me know.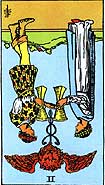 The first thing I want to do is to remind readers that Tarot tells us many things of its own choice. I put specific questions but Tarot may pick up other things and they may be background or something else that goes on around the missing person. I cannot control that and I have to include what I feel Tarot is advising. This particular card is showing a disunion between two people.

It could suggest more then one thing. Firstly it could tell us that there is a difficulty in a relationship around this child where two people have fallen out. However, I also feel there is a lot of gossip or slander and this is around the situation somehow. Is the parents marriage stable? are there any problems in this marriage, this could affect this child. It could also represent a tiff between friends or a couple and this seems to have caused this seperation. If he has come home then it is all a mere misunderstanding and all may turn out well. I feel that where there were quarrels they may have been resolved or problems they too may have been resolved.


However, it could also be telling us that a relationship whether with friends or family /couple has been pivotol as to why Geetha went missing and somehow he became seperated through or because of that. This is a cups card that relates to Love and friendship so something must have soured with this card reversed in this way. The card itself is generally a West direction reversing this could give us East/West but more likely South WEST.

I feel as though this child might have misunderstood himself a situation and got some details wrong? but this card is about love and marriage and friendships and bonding and there is a negativity about that with the card in this position. Was there something he did not want to do? Does somebody drink? There also seems to be links to Virgo Cancer and Scorpio here and when that is reversed it can seem to suggest that there are problems/hidden factors around his homelife and something that adversely affects him. I am not sure if this is just an outside event but legal documents and paperwork can arrive in these cards.

I feel as though he did not want to co operate with a situation. The Two of Cups may be signifying an argument, disagreement or conflict of some kind within a close relationship. It may also imply a mistrust and a sense of betrayal. I seem to sense a kind of unhealthy relationship around him.

As I said before, this situation could already be resolved but I do have to work on the premise that this child is still lost. I think there may have been problems that began around October last year. There is quite a bit of water in Cups cards but it is also a card for emotional problems and feelings of rejection which could be with either a couple /family or some friends.

Moving on for the moment after that first brief indication of problems around Geetha I want to see what else comes up here.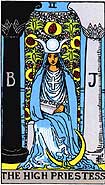 My first instinct when I saw the Two of cups was noting the lady in the long blue tabard and she does appear again in this card. Initials B and J do seem to appear here on this card and might be initials for people or places. The High Priestess can talk about education and it seems to be the only link to Geetha going to school. However, there is something about this that is not sitting right.

Did he actually go to school? I wonder because this card seems to show some kind of hidden information or knowledge on it and also seems to be hiding from me matters of asking this question. The next card is the Empress so is he back with his mother or is he with someone who is a mother figure? there seems to be a odd happenings over a period of 28 days which may be past or present or future but that is the initial thought here.

I do feel as though the entire story has not been given about the situation and perhaps there is more now that has not come to light to me personally. Maybe its because I questioned whether this boy is still missing. Perhaps he is not. If he is still missing I am wondering about this female that I see in this picture as she could be instrumental to where this child is right now. The next card being the Empress tends to make me feel he is attached to a mother figure in some way and the following Card being the Emperor would possibly be the father.

But perhaps its someone in education? a teacher perhaps? or that he is near the school itself or even in school for that matter.
This card stands for MONDAY and what appears to be secrets? So is there a female figure with secrets . I certainly feel a lady may know where he is but this information has not been given out as I read this tarot. The Moon is also connected here and I seem to be going directly to a mother figure and I cant seem to move away from that and linked to his location.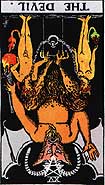 Here we have the Devil which is card 15 reversed could be 51 or added together number 6 which relates to when this child could be found. I would like to say again he could be found already there is a possibility so if the lady who requested this reading is aware of this please let me know. Otherwise we have those numbers to offer. This card seems to suggest that he will be found by accident so literally stumbled upon or just by surprise.

It really just seems to me that there have been some difficulties and problems with relationships that have brought this situation up in the first place. This card shows a release from bondage so it would suggest to me that he would be found and not lost forever as has happened in some cases.
There are some negative qualities on this card which could portend upsetting circumstances and I cannot dismiss those and if its simply arguments and quarrels then I would try to confront them.

However I also think there is someone around this boy that has a very unhealthy attitude and I feel t hey could have been overinfatuated with him and in the very worst scenario putting this boy in the wrong hands or him ending up in the wrong hands and I wont spell that out. This child could be in a building near the vicinity that he was in.

The Mother figure can be someone who has nurturing feelings towards children. Sometimes it is not always a female but an effeminate man so these things have to be taken into account. My first hope here is that this child was found and is safe but by the same token there are indications here of some peculiar emotions towards him that might have made him unsafe. If this child returns home I would certainly not allow him to walk on his own to school.

It would also be wise to check the area for anyone that loiters around looking to pick up children. There is always a possibility of this with the run of cups which can show someone with indecent tendencies. My thought is that he will be found . There seems to be a few complications around the matter regarding parents/family/friends they could be school friends but I cant be entirely sure of that. This situation could turn out very positive for finding this child but the negative side of it is that he could have come to harm.

Personally I hope that is not the case but we are looking at a very dubious card here. Safety is very important with children and who they are mingling with and keeping them away from those who would seek to either harm them or have bad intentions. This card could seriously reflect that. The Devil card tells us that children like Geetha should be kept away from unhealthy people or bad associations .His find card tells us that when he is found iis when he is released from a situation like this.

I hope that this turns out well as this is a truly beautiful boy.
This is a very brief look at this Tarot and I will expand upon it if I am given indications that Geetha is still missing. Not every event will be accurate but hopefully there is something here that may be of assistance. If there is a body of water/canal in the vicinity that might also give a landmark .

Empathy.
POSSIBILITIES OF LOCATION/MOVEMENTS/CONNECTING ENVIRONMENTAL FACTORS - ( BUT NOT GUARANTEED)


Places: The sea, rivers and places near ponds or waters - brooks, springs, wells, wash-houses, sea shores, marshy land, etc.

In houses may represent cellars, cisterns, bathrooms and places near water.

North or North West at some point but South also indicated. India.

OTHER CONSIDERATIONS:

Farms, farming equipment, wood stores and places where farm animals roam, fallow or bare land, barren fields, land that is bushy and thorny, or where there are dunghills, compost heaps or soil prepared with manure. locations that are low down, either near or on the ground. signifies low dark places. May signify a place where sails for ships and such materials are stored.

Boundaries, thresholds and all structures that divide and contain rooms and territory; from walls, garden fences, gateposts and international borders. Significant of mid-winter (November) it also shares Saturn's signification over mausoleums, church yards and ruins. Inside the house it is a low dark corner, on or near the floor, doors, closed in or confined spaces, earthy objects and those associated with waste disposal.
Drunks/drinking/medication/drugs.
UPDATED 1ST NOVEMBER 2012
Unfortunately I cannot find anything about this young boy. Whether he was found or otherwise but meanwhile as a part of updating, below is a map of possible links/connections

.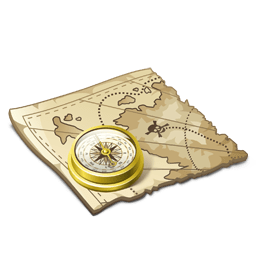 Dee has compiled a map which OUTLINES all the areas that Tarot may be touching on or may be describing. Please bear in mind that this is not guaranteed and Tarot can mean somewhere else entirely.


CLICK LINK FOR TAROT MAP
(Hit the Grey word that says MAPS)
Show on Google Maps