Date Of Birth: February 2, 1960
Age at Time of Disappearance: 30 years old
Height and Weight at Time of Disappearance: 5'6; 125 pounds
Distinguishing Characteristics: White female. Blonde hair; blue eyes.
Marks, Scars: Long surgical scar on inside of right arm, surgical scar on right leg from knee replacement. She has 2 surgical screws in her left knee.
Clothing: White silk shirt, silk patterned slacks. Long beaded necklace.

Circumstances of Disappearance

Paige Marie Renkoski, 30 years old, was last seen speaking with an unidentified Black male on the shoulder of Interstate 96 near the Fowlerville exit in Michigan on May 24, 1990 at approximately 3:00 - 4:30 PM. Her car was later found abandoned; the keys were in the ignition and the engine was running. The door to the vehicle was unlocked and Renkoski's purse and shoes were located inside. She has never been seen nor heard from again.

On that day back in 1990, Renkoski had dropped her mother off at Metro Airport at 11:30 a.m. and stopped to visit a friend in Canton Township until about 2:30 p.m. She stopped at a party store, bought a beer and headed back to Lansing. Some witnesses have told police they saw her vehicle weaving in and out of traffic, a maroon or burgundy van following close behind.

She left a large sum of money in her bank account and apparently had no travel plans. Renkoski had a close relationship with her mother and was engaged to be married.

In 2002, police said they have identified one suspect and are seeking a second in the disappearance of Paige Renkoski. The Livingston County Sheriff's Department relseased composite drawings of both suspects and told of new leads. Among them: at least two suspects were seen by passing motorists. Foul play is suspected in her disappearance.

Investigators

If you have any information concerning Renkoski's whereabouts, please contact:

Livingston County Sheriff's Department 517-546-2440
OR
Michigan State Police 810-227-1149

All information may be submitted anonymously.

Agency Case Number: 147-4661-90
NCIC Number: M-250465529
Please refer to these numbers when contacting any agency with information regarding this case.

Source Information:
Nation's Missing Children Organization and Center For Missing Adults
The Detroit Free Press
The Detroit News 5/31/02
The Doe Network Case 294dfmi

LINK:
http://www.doenetwork.org/cases/294dfmi.html






Please note that tarot will pick up
TRENDS /VIBRATIONS
of
PAST PRESENT AND FUTURE
- it will pick up anything that is 'out there' true news or false news - either way it can throw light on what is 'in the air' - please bear this in mind when you are reading the insights.

It is very important that 'readers' of the blog understand this, therefore one has to be very discerning when reading. Media news can put out stories that are not factual or are pre -mediated but Tarot can pick that up. It does,nt mean that tarot is wrong, it shows tarot can see what might be suggested. However when writing the tarot it may be taken as fact.

TAROT CANNOT BE CONSIDERED AS
100 PER CENT ACCURATE BY LAW
Family have the right to ask for this Tarot to be censored and snipped on the blog.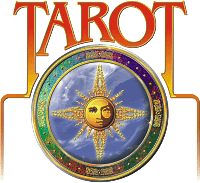 PAIGE MARIE RENKOSKI
« Thread Started 27 FEBRUARY 2012 at 2:17am »
I have been asked here on the Blogger to look at Tarot for Paige Marie Renkoski to see if Tarot can highlight any information regarding her. Tarot is past present and future and some information may come up relating to the past in Tarot. Tarot is not considered to be 100 per cent accurate by law and for this reason please go to factual source. Tarot throws up glimpses but cannot give every single detail nor promise to solve or resolve situations.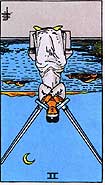 This card gives me the impression that there might have been a quarrel or an argument possibly with a male, but I think its better to just leave the gender clear. Seems to me in this card that perhaps Paige could have felt 'hoodwinked' in some way or just blind to a situation with another person. The next card might show a three way relationship so not sure how that would play out but in this card its suggesting that a resolution can be worked out at least that is what it appears and some kind of 'truce' made, but whether that turns out to be the case I am not sure particularly when there are three people in the next card and one of them seems to be overthrown.


This is generally an East card and it is showing someone by water - or near a place with a water name. It is reversed and this could or may affect the direction and being as it balanced to the Moon it can give a situation outside of the home or show that the matter might be linked to her life as it is a home/cancer card. Water being very strong here.

Did Paige get on with her mother or ever have any arguments with her? Thats not necessarily important but I would ask as the mother can appear on the Moon card. There could be drugs involved in the Ace of Swords but I am not clear how strongly that comes through. The thought is that she was held up by somebody and it seems to me that two people were up to no good where she was concerned and again Im getting a riverside or water place here. Something very deceitful going on and plenty of lies seem to be surrounding the issue maybe an intent to steal or rob someone here of their possessions.


Was someone released from prison? I think either she was blindfolded in reality or if not the blinkers came off fast when she realised she had been doublecrossed about something. This really could be romantic or otherwise but next to the three of swords with a heart symble it could be emotionally.


Someone might have tried to get out of a set up or a relationship here - I seem to see a malicious troublemaker in a relationship and a lack of self control might cause trouble in a relationship.
Swords can be cutting cards so sharp instruments can appear in these cards but it does depend really in what way they are being implied. If its in a bad way then the consequences could be very unhealthy. This to me seems like a situation with three people in it and a rival is part of this.


There is a lot of yellow in this card. This card suggests 'dealing with rogues' so Im not sure if she was caught up in that or whether it is outsiders who targeted her? I am wondering if something was going on for 'two months'? did someone want to 'get back with someone' here? she could have been involved or dealing with some untrustworthy or unsavoury characters and should have felt warned about that. She seems out of touch with her emotions so I dont know if she was taking something or not her usual self at the time of disappearance. Whatever the case, it is not a good card and it could lead to something gloomy.
She could be linked to another person missing though I cannot be sure.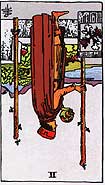 It seems past decisions have created a huge problem for Paige. This card is showing me somewhere near water or just away from it and might be a building or even a work place but it seems agricultural or somehow either lots of sand or perhaps near the beach. It could also be landscape that does not have much grass, it just reminds me of sand to be honest but with water nearby.

There is an aggressive male influence in the Ace of wands and I could even be just seeing a big wide dusty road. It is another Two and it does show there have been indecisions about where to find her . I see her completely caught off guard and there might be three people here just as I saw before with a primary male influence. This card c
ould have sports centers, fields or even rubbish dumps in the area .

There could be an airport in the distance perhaps. Again the water is there so we do have to take that into account. It could even be somewhere along a promenade because of the railings on the Two. I am not sure she is in water I think she is near water or in a place where water could be in the name.

Number two is significant. There is a feeling of being perhaps near to home, in so much as not far from where she lived, and I wonder if she had anything to do with a hotel or motel. Sex and weapons come up here and weapons can come up in the first card also. I see a very angry woman who could be a lot older then her though not sure how that would fit in. I also see red tape.

The card is due South, But it could be South East/West on that line.
I see some link to family as I did with the first card linking home with the Moon, but I am not sure how or why at the current time. Having these cards together like this makes me feel that there could have been an affair going on. The Moon connection does seem to connect to possible drug matters or alcohol.

Did she go to work? I think she has fallen out with somebody here because it does indicate that she has fallen out with people she either worked with or they are associates of some kind. I wonder if she was taken to a 'working' premises maybe somewhere machinery is used. There are many descriptions here which may or may not help.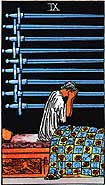 Were there any Jane Doe's in the timespan of 9 months - September in particular that were found? I wonder if there is a link. I am feeling with this card that she should have been found with the figure 9, swords are 9 months as a rule and seem to imply that something was found in connection to her in that time of when she went missing. It is a difficult card as you can see, it shows worry stress anxiety and it can show a lot more then that. It is a sad card Im afraid and it rather indicates very difficult situations regarding health.

The 10 of swords also shows a riverbank so we do have that water element here, rocks and stones seeming to come up. I also think here there are clearer indications of an airport/railway/travel connections or even hills/golf courses in the area. There may also be a gun in this set of cards. The Railway might run alongside where she could be.

This card can show tunnels and dark places as well as bedrooms and unhappy things there. It can show her in a bedroom not being hurt but being depressed and totally humiliated. Time factors are incredibly difficult with Tarot so all I can say is that some of the descriptions are past present and future.
This card could show that she is in a room, the bedroom. How the rest of the location description fits in at the moment I cannot be sure of.

This card is East and it would suggest that this lady could be found ultimately in the East direction. She may have spent a lot of time in a room or held up somewhere or she could sadly and ultimately if she has passed, be in a container. Here suitcases can come up and I would like not to dwell on that possibility because packing can come up in the wands cards.
I just think that we have to use the 9 when it comes to finding her.

This could be route 9 or it could be a year which if it is a year might suggest she was found but no evidence yet that it is her. This is clearly a police matter and there are documents regarding her it seems .

I think there is something to do with documents that might ultimately find her so I might suggest that. I am seeing two people here and I somehow think she is linked to another woman perhaps as I feel there are two together or one before the other. There is a divorce or seperation here at some point and there may be concrete stone or rocks as well as some reference to jewelry or something black and shiny.

Somewhere music or dancing could come up in a name or profession even and also a link to butterflies ultimately giving three people.

Tarot is not 100 per cent accurate and for that reason I cannot guarantee all that is written will be absolute when facts are revealed. This is also a brief overview and I hope it helps in some way.

There is still hope that she could be found. There are two pools of water and ponds being emptied. That can be swimming pools, baths or actual ponds. Maybe this has happened but regardless that can come up as can the number 17. If 9 is subtracted from that she could be found 9 years from now? 2017 if not before but not ID'd as being her.

I could be wrong but there is still hope and inspiration in these cards so I do not think despite this case being so old that it is unsolvable. Sometimes things happen out of the blue and it could be through that reason this woman is found. Swords are normally months but it would be very optimistic to think she could be found in 9 months time. However, there are buildings that get demolished or something that gives the impression of rubble here and thats when I think she could be found.

Empathy.
UPDATED 16 FEBRUARY 2013
This is a PRELIMINARY map for Paige. I

may need to check other elements and a second map may need to be posted.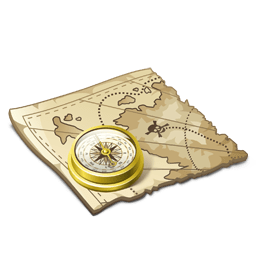 Dee has compiled a map which OUTLINES all the areas that Tarot may be touching on or may be describing. Please bear in mind that this is not guaranteed and Tarot can mean somewhere else entirely.


CLICK LINK FOR TAROT MAP
(Hit the Grey word that says MAPS)
Show on Google Maps