Jason Reil

BRUNSWICK, Maine — A delusional Brunswick man with schizophrenia has been missing for more than two weeks and his worried family is asking the public for help.

Jason Reil, 33, was last seen by his father on the morning of Jan. 12.

Jason Reil had stopped by Doug Reil's Brunswick home the night before and said he hadn't been sleeping or taking his medications. He also was delusional and began talking about government conspiracies, his father said Sunday afternoon.

Read more: http://bangordailynews.com/2012/01/29/ne....ported-missing/

Anyone with information about Jason Reil is asked to contact the Brunswick Police Department at 207-725-6620

.


Please note that tarot will pick up
TRENDS /VIBRATIONS
of
PAST PRESENT AND FUTURE
- it will pick up anything that is 'out there' true news or false news - either way it can throw light on what is 'in the air' - please bear this in mind when you are reading the insights.

It is very important that 'readers' of the blog understand this, therefore one has to be very discerning when reading. Media news can put out stories that are not factual or are pre -mediated but Tarot can pick that up. It does,nt mean that tarot is wrong, it shows tarot can see what might be suggested. However when writing the tarot it may be taken as fact.

TAROT CANNOT BE CONSIDERED AS
100 PER CENT ACCURATE BY LAW.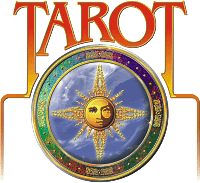 JASON REIL
FEBRUARY 28TH 2012
I have been asked via private message to look at Tarot for Jason Reil. This may not be a family request therefore this Tarot may be requested to be censored and it will be snipped if needs be and a link provided to the original reading.
Tarot may be able to give glimpses of the situation past present and future. Tarot is not considered 100 per cent accurate by Law therefore please go to other factual sources of information.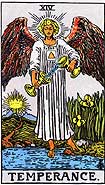 The first card I have for Jason is Temperence. I want to point out firstly that I write down whatever Tarot gives to me and it has to find its own place in past present and future aspects.
I understand that Jason was on medication but was he laid off it for a two week period.

The 14 on this card and the fact it is Temperence can reveal that drugs/intoxication or a control over them. So it seems like he has made some kind of decisions or taken control of anything to do with them himself. Or, it could mean mixing them up or mixing ingredients together. This is a foody card too so it can suggest putting things into your body or mouth. I dont know the entire situation as yet, but if Jason did not have his medications he might have tried to get some?

This card is lying next to a very difficult card. The Devil is unhealthy associations and being bonded to people/situations that are very bad for us whether drug/drink/sexual or otherwise, it does not indicate the best situation to get involved or get linked up with.
Perhaps it was just Jason himself that felt medication was not doing him any good and considered them a waste of time? I have the colour Blue here and a feeling of 'ANGER'.

I also have some reference to vehicles/cars or transport. I feel that behind this medication is a change of behaviour or a wish to have a healthier lifestyle. I just feel there is some kind of 'mix' of substances here that is not right for Jason and I do think he has asked for help on something.

This card can represent water/land in landscape scenery and flowers nearby. That could be representative of names of places too. Often a long road up to a mountain range can be depicted here but Im not sure of the relevance of that without looking at the other cards. It might just be a scientific point of mind regarding stretching ones imagination or thoughts. Sometimes the name Michael can appear on this card but sometimes 'Gabriel' in an angelic state. There is often a 'triangle' here or a golden triangle and can show someone who centers themselves.

Water is very much connected here and there may be secretive elements to medication.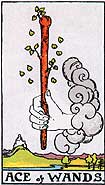 This card for location can describe dusty roads, sand, somewhere near the beach or water. It is a South card but could be South West. There is a very masculine influence on this card. I would not have thought this is that far away from home as the home card is only two/three cards away so is there any area where there are canals,rivers or somewhere that overlooks that, perhaps beaches or water areas? even the name of a place could fit here. The number is 1.

He might have been connected to this place or even a person in the last week he went missing.
It is an origin point also and potential for him to be not that far away from home.

There may be sports/gyms/fields/agricultural areas in the vicinity. I am seeing a 'tool' here possibly even working environments. I feel in these cards he is sick or needing healing. I wonder if he tried to get to a medical place? He could have tried to hitch a lift on the side of a road because I can see a thumbs up here and that is a hitching sign. If that is the case, he could have been picked up by an older man but I seem to think that possibly could be someone he had already known or met?

Again this is a direct South but there may be water to the left hand side or indeed a place with a water name. Is there a Hill in the vicinity? or an airport. I will look at a map. I am still getting some kind of links to home as well and not sure how this fits in. Numbers 27 / 9 and 1 may assist.

I feel like there is some message here either that Jason received or to come that might help regarding where he is. Either given or received at some point. I feel this will help somehow.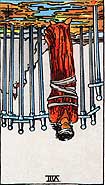 This card seems to suggest that Jason would be found within 8 months. However the figure 8 is what we are supposed to take note of here. This card is generally an East Card so could be South East or perhaps even North East as it is reversed.


In this card is a sense of being 'let go' or released from problems. It does seem to suggest to me that he would be found or will either return or be returned - there might be some delay on this however. Accidents and difficulties can happen here on roads or around the home. I feel we should hear something within an eight but have a feeling of 'being stuck' or even 'shut in' somewhere in this card and feeling very hopeless and much confusion and confrontation possible. Rocks and Stones may come up with this card which could describe scenery or it may describe the name of places.

Jason might have wanted to go somewhere, he might have wanted to 'go to work' or seek a new beginning at some point but there is a primary male influence here and that must be considered as well as all the other aspects in this Tarot as they can all flow in together.

I will try to come back to this situation if Jason is not found within 8 weeks.

This is also a very brief outline of the matter and for that reason I will also try to expand information if he is not found by April.

Empathy


UPDATED 18TH MAY 2012




Dee has provided a map which she feels MIGHT be the area that Tarot is describing. I have not got a single clue with maps. I just post what I find, but see what you think of Dees Map. I have left the link below the Icon. Please bear in mind that this is not guaranteed and Tarot can mean somewhere else entirely.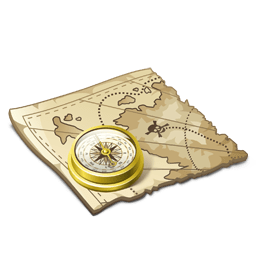 CLICK LINK FOR TAROT MAP