Gary Lynn Mullinax
Missing Since: May 9, 1976 from Benton, Arkansas

Date of Birth: June 27, 1954
Age: 21 years old
Height and Weight: 5'4 - 5'6, 140 - 160 pounds
Distinguishing Characteristics: Caucasian male. Brown hair, brown eyes. Mullinax has previously fractured his left hip in a fall out of a tree, and fractured his jaw on both sides in a car accident. He may have a full beard or a mustache.

Clothing/Jewelry Description: Unknown, but he always wore dressy clothing.

Mullinax was last seen in Benton, Arkansas on May 9, 1976. It was Mother's Day and he visited his parents before coming to see his three-month-old daughter. He has never been heard from again. A few days after he disappeared, his green AMC Javelin with Arkansas license plates was located off Asher Avenue in Little Rock, Arkansas, with all his belongings inside it. Mullinax was separated from his wife at the time of his disappearance. His family stated it's uncharacteristic of him to leave without warning.

The Benton Police Department did not keep any of their records from before 1981, so Mullinax's original missing persons report has been lost. Few details are available in his case.
Investigating Agency
If you have any information concerning this case, please contact:
Benton Police Department
501-776-5948




Please note that tarot will pick up
TRENDS /VIBRATIONS
of
PAST PRESENT AND FUTURE
- it will pick up anything that is 'out there' true news or false news - either way it can throw light on what is 'in the air' - please bear this in mind when you are reading the insights.

It is very important that 'readers' of the blog understand this, therefore one has to be very discerning when reading. Media news can put out stories that are not factual or are pre -mediated but Tarot can pick that up. It does,nt mean that tarot is wrong, it shows tarot can see what might be suggested. However when writing the tarot it may be taken as fact.

TAROT CANNOT BE CONSIDERED AS
100 PER CENT ACCURATE BY LAW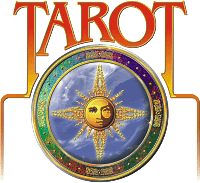 GARY LYNN MULLINAX
26 FEBRUARY 2012
I was asked to look at Tarot for Gary Lynn Mullinax here on the blogger requests. There has been a bit of confusion over the years as Gary's records seemed to have been wiped as records were not kept by a police department after a certain amount of time.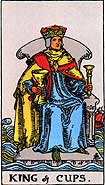 The Tarot can often give glimpses of past present or future, it cannot give us every single detail but might show useful things that could possibly help. Tarot is not considered as 100 per cent accurate by law and for that recent it is wise to always read factual sources.

This card, the King of Cups shows someone older as a rule, and a man with grey hair. Now when I read the Tarot I cannot give you names of who the people are all I can do is write what I see and somehow try to project Tarots advice. This King is someone who remains calm, caring and steady, above all responsible. It is often a batchelor man, and it also has spiritual links to it, such as priests, churchs and ecclesiastical links. Its a homely card most of all and can show a 'loving father'.

This could be Gary or somebody else. This card is also an emotional water card and it is signalled as a West direction with number 14 on it. That could be 1 and 4 or it could add up to make 5. If it were five then it could be showing us a definite link to spiritual matters or a priest or someone that Gary would talk to for good advice. Someone older or wiser. Often a mentor. It can show clubs, associations, schools and spiritual organisations.

This card shows that though there are a lot of emotions in this card for the day of disappearance it also shows that there is a detachment as well. One does not show how they really feel in this card despite whatever is going on in them emotionally. I am seeing a direct attachment here to the home which would naturally agree that Gary visited his home or family home but it can also just link to home town and show him in the home town on that day. This card has other links. It can tell us that there might have been some unexpected news about a child, or just a message from family or a family member and the Knight might be telling us that he is taking up that call or offer or message and working his way towards that person.

The Knight appears to go East BUT the card is actually West so East and West are names of routes/roads. Boats/lakes and waterside can be in these cards. I dont know how realistic boating would be to Gary but I will say the emphasis is on travelling somewhere or answering some kind of message or call. There does appear to be someone here in Garys life that is possibly at a developing stage. Im not sure that its a long term relationship that I see, but more of one that is starting to grow. So perhaps he had someone who he liked in his life at the time? or there were possibilities of a new friendship growing a bit stronger.
I would have linked that to a lighter haired female here. This card could also link to Music or places that have music names. He might even have been invited for a drink with a female its all possible. The Queen is a healing card so it appears to be someone who has good effect on Gary perhaps. I am most certainly feeling that whatever occurred on that day was all linked in his home town or the place that is familiar most to him.

There is a lot of water in these cards so I am wondering if there is water in the vicinity? Some landscape descriptions and numbers/directions can sometimes show us where a person went. I really feel that he might have gone to see someone who he could 'talk to' maybe even either offer advice himself or receive it and church names could also come up. Im not particularly seeing anything negative on this first card though I do feel as though some things he might have kept to himself?

Was anyone pregnant at the time? or perhaps concern about a child or messages regarding one?

This card could entail a decision to start a new relationship and may indicate a man deciding to propose or just finally motivating himself to approach a special someone. Did he have hopes to rekindle a relationship because this is a card about wanting to be a better father and provider too? OR perhaps he wanted to talk about some emotional issues to someone he thought might be a person he could unravel them too.

It could be that he wanted to talk to another man an older man about some thoughts or situations it feels as though it is someone 'close' to him or someone he would consider a person close enough to discuss matters with.
This is all that seems to come out on the first card except of course the environment.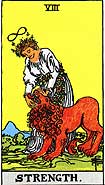 The Strength card gives us number 8. It is often difficult to decide direction on this card but the previous card can show a vehicle going off to the left from a straight road. Im still getting some form of family connection for location and I dont know if that is suggesting he is within the family vicinity or connected to a family of three. This card can give us the colour WHITE and it has rural terrain with a mountain in the background and a river/brook/stream running through.

Animals - and sometimes 'snakes' are often depicted on this card as is a Lion. I am seeing Roses here. This card is telling me that Gary went off on his own possibly to see an older man . It might even be someone he had not seen for a while?

It could be connected to the name HILL or near a Hill and I keep thinking it might still be West direction but that might also be the name of a road or area.

I still have the EAST word here and I wonder if his car actually had mechanical problems? a flat tire or something? There may be the name Michael here but it is very loosely attached and again rural terrain possibly with water and land involved. I keep feeling that Gary wanted someones 'blessing' about something maybe even a relationship so it just makes me feel as though he might have been wanting approval for this relationship? maybe he wanted to discuss a bit of business? Maybe he felt overpowered by the situation or it was not a good idea to do this?

There might even show a little bit of jealousy in this card for a new found relationship or circumstance. It possible that problems arose because of this? A stone altar can come up with this card as can water.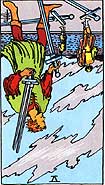 Finding Gary is particularly difficult with this card reversed as it does show postponement and that there is no forwarding address here so delays are inevitable in this card. Stone and Rock and West and East figure in this card. Water is also here once more. This card can produce these numbers 5 59 / 14 / 5 and sometimes the month of January. I seem to see betrayal on this card and a feeling of loss.

Two people might win over one. I see this card as a severing of ties so it is very difficult to suggest when Gary may be found. Arguments upsets and discord have contributed to why Gary has not been found not that he has not been searched for, but that it may have posed part of the reason why he disappeared. I think he was dominated by someone here meaning that they overpowered him.

The reversed Five of Swords tells of lies, deceptions, un-truths, malicious gossip and intrigue in regards to a personal issue or relationship. This may cause many emotional problems. Apart from the information that Tarot gives, I think it will be difficult finding Gary if none of this helps. The five of swords clearly shows a water environment or name. He could be near water or a coastline or even near a fort/camp or somewhere in the distance a parade of shops? or buildings. Again there may be a church name somewhere in the vicinity.

I am not sure how this makes sense or even if it will at all, but I will leave this information just in case it has some kind of impact.
I hope one day this can be resolved for Garys family.

Empathy.
UPDATED 14 MARCH 2013
I need to do a quick update for Gary as I was asked for a Map. Due to so many requests I did not get back to do this.
What I am going to write is based on the cards ALREADY PUBLISHED so it is a basic extension and then a map will be posted over the next 48 hours.

Our first card the King is generally West. I could not find anything really negative about this card as it was just showing a really nice man who was steady and reliable.
I wont repeat what is already written but please read all the following in conjunction with the information on the cards already provided. Please note that it is all in past present and future trends.
For this first card I have mentioned Number 14 which could be a road or route number it also breaks down to 5 which also could be road route.

We have additional information which would bring up a 'K' keys, quay or Lock or Loch. A mentor meaning someone who you talk to for good advice, two people in fact who could be the key to the issue POSSIBLY or may be able to produce some information to help. Not guaranteed but thats what I have.
A boss or father figure can be here. Equally the family, a garden and a mountain.

It really could represent a family home.
And we are given family and a house on the hill which could be symbolic with the Hill reference and nearby a stream and rural ground.

We have to bear in mind that The king of cups can represent places by water or water names. It could even be swimming pools, water areas or offices or something to do with water, such as plumbing.
However, it is also linked to 13 number 4, which can mean the Boss or father figure or a father figure - not pointing fingers at family, a father figure can be to do with a church figure or links there and with this card we get what appears to be a feeling of threat of confined spaces or feeling confined, we have basements, cellars, boggy ground, ice and snow, ruined buildings, buildings that are wrecked or need demolishing could be near water, marshy ground, the word Clay, Water works, sewage, or drains or sewers. All names keywords that could describe names of places or roads or areas or have some significance, ponds and lakes etc.

But we also have a link to metal, scrapyards, quarries, car parks. Could be someone who is friend of the father or of Gary. Im just seeing a sense of elimination - a cycle thats over. A possible bridge or towers.

A possible link to the North East.
Other keywords linking are smiths, shops, furnaces, slaughterhouses, places where bricks or charcoal is burnt, chimneys, forges.

I then have the strength card which generally shows dental bones or skeletal elements or links to the word ORAL which may describe a place (key example - Oregon, Spokane etc) - if not, we are looking at an 8 route or road on this card we have been in a vehicle perhaps a truck or something with a canopy on the back. Going out of town is generally applied here to go over rural land with mountain and water stream and animals and bones are placed in this card along with flowers/rose and something white. We go to see a man or go to be on our own and I have a Hill here. It could be camping grounds or a SUMMIT or a mountain but I do feel we are on a trip of some kind.

There does seem to be physical concerns on this card so maybe we have been ill or felt ill and began to feel better ? but the negative side of that is problems with respiration and breathing.
We might have gone for something to eat as dining rooms and halls are here, it could be as simple as that, or perhaps we are linked to a place that describes food, like Cook or Restaurant or Kentucky?

Here I am being given the North East and keywords to try to bring in areas or road names or places would be ROYAL NAMES such as King Prince Princess, theatres, public buildings and monuments, public halls, auditoriums, parks palaces, castles, forts. Also inaccessible places, deserts, forests and areas where wild animals roam (sometimes this is an actual zoo or wildlife park) also seeing heat and fire. Could be a country village linked to a gold colour or perhaps thats a money name.

Our last card takes us to a 4 or a 5. I have seen the 4 twice above in the reading - here though we have some kind of defeated situation. We already know that records were mislaid for Gary and this card might confirm that in some respects as evidence is not found, so that I think sorts that thought out. This is the search and find card ( 5 swords reversed) so makes perfect sense to me.

But this card should throw up other options about Gary being found, yes its not going to be easy and No I could not guarantee when he would be found due to the circumstances but, we have a 5 and think of that 4 too and this is going to sometimes produce routes or roads or the other descriptions I have mentioned.

We have a church element here which could be the name of a place. He could have been held somewhere as we have that prison element which seems to make me feel confined or lack of space or light. There is the name Michael here and we have a Sunday given to us. The 5th Month is generally May and the 4th month is April but nothing positive is there.
The colour Black comes up here and Im wondering about the word Blacksmith?

One thing I seem to see is 'the matter will be cleared up' how that occurs at the current time Im not quite sure. We are given East in the card but we also might have links North West. Dont worry these areas will be put on a map so we can see what the possibilities are at least for some kind of area span.
This card is a water card which represents water rocks stone cement canyon and cannon. You have heard that saying ' if Mohammed cant get to the mountain, bring the mountain to Mohammed' well this card suggests that we can move mountains so even though this card is so totally defeatest there might be some kind of vindication here - someone will apologise for any information lost thats for sure.

But does that find Gary...Not really on the face of it but perhaps one should not give up hope though the outcome of being able to find Gary is in a negative light, that could be pointing to health matters if I was honest here and I certainly do not discuss whether a person is still with us or not, but I do see that one should be prepared to accept that bones and skeletal objects might surface or that the concensus is that Gary is not with us anymore. Im not saying that personally because I do not avocate that kind of reading, Im simply saying that it is assumed at the time of writing.

What we have to do here is simply write out what there is and I am being given airports, railways golf courses as being in the vicinity. I also have keywords that might describe road names or areas and they would be deep wells, quarries, minesland that has recently been dug. Bedrooms names with BED in them inclusive of river bed, the roof, the attic, eaves or upper parts of a house.
I would suggest that Gary might have had health problems but may not have communicated them.

I am seeing fountains springs and all connections to water supplies including plumbing or even electrical power supply.
Here I have a Saturday and other keywords which are deserts, woods, obscure valleys, caves, dens, holes, mountains,, church-yards, ruinous buildings, coal-mines, sinks, dirty or muddy places, wells and houses or offices. The word Freedom but an obstacle to that?

so not free or something free?



This last card might represent PREVIOUS SEARCHES so please bear that in mind. I dont know if the outlook is great for Gary to be found as maybe the fact he has been gone so long is like people facing the limits feeling its now impossible but the month that comes up is January though I dont have a year but if I had to give a year to put out hope we could say 14 because that links to this card so if in 2014 Gary was found I would think it was wonderful wouldnt you? but the guarantees are just not here with Tarot.

I am given possibilities not fact. I have to work with those possibilities too and live with the same hope as anyone reading because nothing can be validated unless something shows up in the media after the reading to give that. Until then I cant do anything but help to promote Gary's absence and hope that people do MORE to publicise his disappearance. I hope that has been done here as much as possible.

I do not get everything right, how I wish I did, there would not be any missing people, but realistically I have to rely on Tarot as a friend to me and hope that at least it provides a few clues because even one real clue can open up a big plethora of new thoughts and thats what we need.

Heres hoping.

Empathy.
UPDATED WITH MAP POSSIBILITIES 15 MARCH 201

3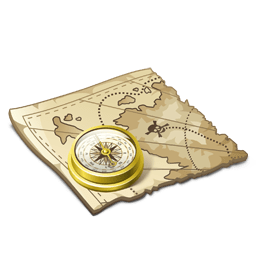 Dee has compiled a map which merely outlines POSSIBILITIES of all the areas that Tarot may be touching on or may be describing. Please bear in mind that this is not guaranteed and Tarot can mean somewhere else entirely.


CLICK LINK FOR TAROT MAP
(Hit the Grey word that says MAPS)
Show on Google Maps
I would like to mention Conway also.