Have You Seen Kayla May Berg ?
Case Type: Endangered Missing
Missing Date: Tuesday 11th August 2009
Missing From: Antigo Wisconsin
Missing Country: USA
Sex: Female
DOB: 29/Aug/1993
Age Now: 17 Kayla May Berg
Specific Details:
Hair: Brown Eye Color: Brown
Height: 5' 2" (157cm) Weight: 108lbs (49kg)
Race: White language: n/a
Special Facts: Kayla's ears and navel are pierced. She has a scar on the right side of her nose and a scar on her right shin.
HFMC International Searching


http://www.helpfindmychild.net/kayla-berg

Known Circumstances:

Kayla was dropped off during the evening hours of August 11th by a friend at a residence near Colonial Manor, 1010 E. Wausau Ave., where she planned to meet another friend. She has not been heard from since. She was wearing jeans, a T-shirt and a dark blue hooded sweatshirt at the time.

ANYONE HAVING INFORMATION SHOULD CONTACT
National Center for Missing & Exploited Children
1-800-843-5678 (1-800-THE-LOST)
Antigo Police Department (Wisconsin) 1-715-627-6411
or Langlande County Crimestoppers: 627-NAIL or Marathon County Sheriff's Department at 261-1200
If you have any information on Kayla May Berg please contact the official numbers immediately. Alternatively, you can e-mail Help Find My Child Charity in strictest confidence - we will make sure your information is passed on to the relevant places.







Please note that tarot will pick up TRENDS /VIBRATIONS of PAST PRESENT AND FUTURE - it will pick up anything that is 'out there'true news or false news - either way it can throw light on what is 'in the air' - please bear this in mind when you are reading the insights.


It is very important that 'readers' of the TAROT understand this, therefore one has to be very discerning when reading. Media news can put out stories that are not factual or are pre -mediated but Tarot can pick that up. It does,nt mean that tarot is wrong, it shows tarot can see what might be suggested. However when writing the tarot it may be taken as fact.

TAROT

CANNOT

BE CONSIDERED AS

100 PER CENT ACCURATE.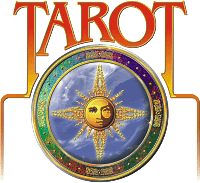 KAYLA MAY BERG
« Thread Started on Jan 23, 2011, 3:17pm »