Jahessye Shockley Case Baffles Police, Frustrates Family
$11K reward offered for information


GLENDALE, Ariz. - Emotions are running high for the family of a missing girl from Glendale.

5-year-old Jahessye Shockley was last seen in the area of 45th Avenue and Glendale on October 11 between 4:00 p.m. and 4:30 p.m.

Police are baffled and the family is frustrated.

After police did an exhaustive search of the area, they scaled back. The family is upset with police because they don't feel enough has been done to find the little girl.

Officers were back in the area Tuesday night with family members, handing out flyers.

At this point, no one knows what happened to her.

One neighbor with a child of her own is very upset with the situation and spent the day handing out flyers to everyone she saw.

"Me and my kids..we just came out to support..'cause if it was one of our kids.. we would do the same thing..we all in the neighborhood together..and we have to help each other out," said Barbara Williams.

Jahessye is about 3' 5" tall, 55 pounds and has black hair and brown eyes.

If you think you've seen her, or know something about her disappearance, call this special tipline: 623-930-HELP (4357). You can remain anonymous.

Silent Witness is offering $1,000 and the Glendale Police Department is offering $10,000 for a total reward of $11,000. In order to be eligible for the money, the call has to be made to 480-WITNESS.



Please note that tarot will pick up TRENDS /VIBRATIONS of PAST PRESENT AND FUTURE - it will pick up anything that is 'out there'true news or false news - either way it can throw light on what is 'in the air' - please bear this in mind when you are reading the insights.


It is very important that 'readers' of the TAROT understand this, therefore one has to be very discerning when reading. Media news can put out stories that are not factual or are pre -mediated but Tarot can pick that up. It does,nt mean that tarot is wrong, it shows tarot can see what might be suggested. However when writing the tarot it may be taken as fact.

TAROT

CANNOT

BE CONSIDERED AS

100 PER CENT ACCURATE.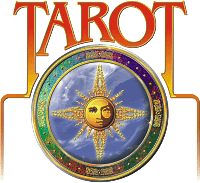 JHESSAYE SHOCKLEY
« Thread Started on Oct 30, 2011, 3:34am »

I have been asked to look at tarot in respect of Jahessye Shockley who disappeared on 11th October 2011. I am aware of this case having seen it headlined but due to case workload I have not been able to look into details previously. I do prefer to read tarot ' cold' and do not like to digest any information beforehand, therefore I have taken basic information to obtain the date this little girl disappeared and her photograph to work with. There are contact numbers in the brief details above so please do use them if you have any thoughts or have a sighting of this child.

Tarot provides information from the past present and the future. Whatever it gives to us will be a brief outline of the situation and hopefully a few clues as to where this child might have gone or what might have happened to her. Tarot is not 100 per cent guaranteed and can get information scrambled. For that reason, please go to facts from direct sources for accurate news.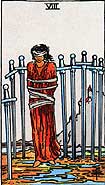 This is the first card I have for Jhessaye. In a word this card says - 'shes stuck'. On the face of it it seems there is some 'deceit' going on here because of the seven of swords that I have in surrounding cards. It looks to me that she is blindfolded in that picture and does not know what to do. She cannot really do anything.


I think quite honestly it looks to me that there might have been some kind of argument or some power trip here whereby something happened to the little girl and she was 'overthrown' by two others or one other I cannot be quite sure but someone is taking this child. 7 of swords can mean an abduction but there is water in the picture and I feel she hurt herself somehow, or someone hurt her. The blindfold is strong not just in the 8 but also in the 2 and she is in between two others so it rather implies that she was in an argument with two others.

There is also something about the bedroom here and someone might have hurt their back. Now this is a very brief look and I will be going into this more carefully. I think someone hurt her or tried to hurt her. Is there a computer in the house? Im wondering if there was and an argument ensued.



Overall the first card is never a good sign that all was well with this little girl. Someone seems to have taken the girl to 'safety' but with a 9 and 10 of swords, she could have been hurt and somehow was in the bedroom at some point. Was she tied up? she does not seem to have much choice in the matter and on the 10 of swords we have a riverbank and the direction East.



This might not apply but there are neurological problems here and someone could have been hurt to the head causing trauma in the body? I dont like the swords around her because it suggests that she is powerless and can get hurt if she moves? and she is stuck - at first I thought railings? stuck in some railings but I might be wrong but there are ropes here and being tied up, I am sure thats what I can see unless she is stuck and cant see where she is.



I am seeing stealing which could be an abduction of this child. I am wondering what computers have to do with it though? I will come back and look at this again. Is the mother divorced from the father? Im seeing some kind of authority in these cards and Im wondering if that is attached to him? There can be a few lies in these cards and Im wondering if that is representing the deceit that has come out. The Ace of swords shows 'cutting' through arguments and then we have the seperation here. Being with held in some way , one taken and two left behind. I do see legal matters in the 'air' and moral principles possibly even lawyers at some point.


Im wondering if there has been a divorce here in the family unit or whether it is just showing me the child being taken away. Again I will come back to look further. I really feel someone has told some lies around this situation - I also think two people who were standing 'guard' or perhaps meant to be keeping an eye out have watched what has happened and are sorry?


Trips by boat (either figurative or actual) or just safety issues seem to be in these cards but I am concerned about the arguments that I have seen behind this situation. Perhaps there was an argument at home beforehand? I also see a 'foreign' or darker male who could be about 20's to early 30's and he would be attached to a car. I feel that this person has a speech difference, either an impediment or there a stutter or something about the way he talks - he is very brusque in nature , this can sometimes be a woman, but I say he because on the surface Knights seem to be males. I think she has gone with him.


I am not sure if it is a stranger or not at the current moment. I am not aware of any details of this story so I am trying to piece together as I am writing. Is there an ex partner?
I think there has been something to do with the internet. The 7 of swords does show a row of shops but Im just feeling that there is something questionable about two people here who might be aware of this child being stolen/taken. Taken somewhere is more what I feel. East is the direction and possibly a quite quick car. As swords are dark cards I often think of black cars but again I will think more on this.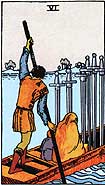 According to this card it is linking very firmly with the cards above and it is suggesting that she was taken away from an untenable situation. This is a card of recovery and travel. So it does seem to me that something went wrong and she has been 'taken' because of it. The direction is East and as you can see there is a boat in the picture and the swords seem to say its for her own protection?


This is very puzzling. Again much of what I have said in the first card seems to be coming out in the next card here. Was there someone in authority who has taken her someone who felt that it was the best thing to do?


Tarot is past present and future and I feel it is telling me about problems here that were very difficult and the only solution or shall I say what seems to be the situation is that this girl was taken towards the East and there was 'nothing she could do about it'. I suppose if we ask where she is East is the given answer and Im assuming two other people do know where she is.


All the information in the first card also applies here. Very puzzling. Assuming that a boat is right it could mean a boat name or something to do with boats or sailing /water . Tarot cant give us a name as you will understand so without looking at a map I cant be sure. I will have a look and add to this tarot.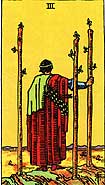 According to this card there will be opportunities to find Jhessaye near boats and water. This is someone looking over water so i would imagine that with wands being in the question that this girl could be found in three weeks. Or we have to look at a THREE.

8 - 6 and 3 are numbers we must associate with her whether routes/roads, or otherwise. I am feeling that there is some kind of partnership here in the workings that is based on a lot of trust.
This seems to be linked to the home or even a hotel and there may be sports fields or other sporty elements attached. I am getting the word 'games' here. No idea why that is. Does it mean someone is playing games ? or place name I cannot be sure, but notice the direction on this card is SOUTH and this can serve as a direction or it can serve as the name of a road/place or otherwise with the number three.



It could also be connected to three other people so I just have to look over this tarot again and try to see what is going on a bit better. I do take notice that the three of wands 'stares out over the water' so Im looking for that kind of location in names/places. It seems to me that a decision was made and carried out. The four of wands could be showing a family home or residence with gates and can even refer to a holiday or vacation home.


The four of wands could be showing a family home or residence with gates . Because the five of wands is not a threatening card upright Im wondering if things will be ok for this little girl because there are swords of protection on the six and it seems she may have been with a woman there could be a guy in the background who has steered matters but I know I will have to think about the tarot a bit longer as not every detail is going to be correct here and more study is needed from me.

I am feeling that the wands are telling me more that it is ok that she will be found. I think I have to stress that - I do have some negative factors here in the tarot though so Im thinking that not everything has been healthy for this child so I would rather just say this and leave it there for now.


It is possible I could be wrong but there might be a hill area in the cards and I do seem to see a house near landscape a small river/creek. The house on the 'hill' is what I get but everything is past present and future and I dont know how events will spread over these epochs of time. I just offer what I have on the face of it.

This is just a very brief reading and I will refine it very shortly however, I will remind you tarot is not 100 per cent accurate and I am writing what my senses are with regard to the tarot given to me. Under no circumstances consider that every detail is accurate here as mistakes can be made.
The three of wands can depict new territories - sometimes it can even mean 'distant lands' so not sure if that is going to be the case or not? pictorially we have a cliff edge and boats - I would have thought that this was the description but the next card can show a property with gates which could be a hotel/holiday place/ or it could be a new home the wands are TRADE /buisiness cards so it could suggest a place where business is carried out? . So she must have gone to a new home at some point?? I will keep looking for more clues. I hope I dont lead anyone wrong here I think the best thing to do is just consider 'everything' and then see how that figures on a map?
I have been working on the three of wands. Noticing there must be a business in the picture somewhere and have noted also the sports symbol on the 5 of wands. It seems it cannot be far from water.

There are other dated posts regarding Jhessaye in my tarot library. I will post them if they are significant at any point in the future.

Empathy.
UPDATED NEWS 17TH APRIL 2012
New crews train for Shockley search
Read More at link

http://www.kpho.com/story/17466393/new-crews-train...


MOBILE, AZ (CBS5) -

There is still no sign of missing Glendale girl Jhessye Shockley but that hasn't stop people looking for the little girl's remains south of the Valley.

Those crews got some help Monday. Workers from Peoria, Surprise, Buckeye, Show Low and Gila River began training so they can help with the landfill search.


Updated: May 26, 2012
http://www.myfoxphoenix.com/story/18632720/shockley-search
Search for Jhessye Shockley in 16th week
Posted: May 26, 2012 8:21 PM EDT
Jhessye Shockley
PHOENIX (KSAZ) - We have an update on a high profile missing child case in Arizona: Jhessye Shockley of Glendale.
Officers are now in their 16th week of digging for the child's body in a landfill south of the valley and they believe they will be digging through the month of June.
"We're finding trash from the area close to the area where we believe Jhessye was disposed..in a trash receptacle..but as far as that goes, we are looking for her remains."
Jhessye disappeared in October. Authorities believe she was killed, her body dumped in a trash bin in Tempe. Her mother has been the focus of attention for months, although no one has officially been named as a suspect.
UPDATED NEWS 8TH SEPTEMBER 2012
Mother of missing Arizona girl arrested, charged with murder
Updated 9:04 PM EDT, Thu September 6, 2012
http://www.cnn.com/2012/09/06/justice/arizona-miss...
UPDATED NEWS 30TH OCTOBER 2012
www.abc15.com/.../Jhessye-Shockley-report-reveals-c...

16 Oct 2012


A police report containing more than 1400 pages of investigative documents reveals Glendale police detectives ...
NB:
As always, I feel terrible I did not have time to write out more information in the case of Jhessaye as I have not looked at Map possibilities as yet. However, there has been more news and I have posted that above - I will try to work a little more on this situation if I am able.
UPDATED 16TH AUGUST 2014
www.cbsnews.com/.../jhessye-shockley-missing-ariz-girls-family-suing-p...
7 Mar 2013 -

Jhessye Shockley's family filed a $10 million lawsuit, alleging gross negligence by Glendale police and Child Protective Services.
UPDATED NEWS 24TH SEPTEMBER 2016
www.dailymail.co.uk/.../Jerice-Hunter-sentenced-life-without-parole-death-starving-fi...
17 Jul 2015 -

Arizona mother is sentenced to life without parole for murdering daughter, 5, putting her body in a suitcase and dumping it in neighboring city. ... An Arizona mother was sentenced to life in prison without parole on Friday for the death of her five-year-old daughter whose body was ...