20 Year Old Holly Bobo Missing in Decatur County, Tennessee After Man Dressed in Camouflage Breaks into House


20 year old Holly Bobo is missing in since 7:30 am Wednesday morning, April 13, 2011 at her home on Swan Johnson Road in Darden, TN when she was kidnapped and dragged off from the carport of her home in Decatur County, TN. Bobo, a nursing student was reported to be dragged off into the woods by a man wearing camouflage.

According to accounts, Holly Bobo's brother witnessed her being abducted and called 911. The rural town of Darden, TN is in shock and searching for the missing 20 year old.

http://scaredmonkeys.com/2011/04/14/20-y....aks-into-house/



Please note that tarot will pick up TRENDS /VIBRATIONS of PAST PRESENT AND FUTURE - it will pick up anything that is 'out there'true news or false news - either way it can throw light on what is 'in the air' - please bear this in mind when you are reading the insights.


It is very important that 'readers' of the TAROT understand this, therefore one has to be very discerning when reading. Media news can put out stories that are not factual or are pre -mediated but Tarot can pick that up. It does,nt mean that tarot is wrong, it shows tarot can see what might be suggested. However when writing the tarot it may be taken as fact.

TAROT

CANNOT

BE CONSIDERED AS

100 PER CENT ACCURATE.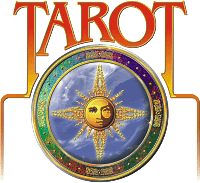 HOLLY BOBO
« Thread Started on Apr 17, 2011, 11:04pm »
I have been asked if I would look at tarot for Holly Bobo. Tarot can often give us a few hints and tips or glimpses of what may have transpired. Tarot is not 100 per cent however and I always ask that you read official news sources for accuracy. I will do my best to see if there is anything that might be useful to assist but please remember tarot gives past present and future influences therefore what it gives may be from any of those periods of time.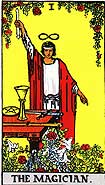 Looking at tarot I have the Magician for the events following 7.30am on 13 April which is day and time of Holly's disappearance. The Magician does make people disappear so I am pleased this card showed up but the next card is a problem as it is the High Priestess. Normally I do not associate that particular card with the great outdoors but more with apartments or high rise buildings. Places or people with name initials B or J might be useful.

Has there been a ransom note in this case? I might have expected something being 'written down' due to the High Priestess having that kind of indication on her. I also see something possibly secretive here or that there might be something else at the bottom of this 'abduction' or something that is behind it.

The next card Empress does admittedly take us into the woods or landscape environments as the Empress always gives me the Earth but also

Spring

is attached to this indicating the time of Hollys disappearance once again.

I would ask about Hollys mother as sometimes this card can be attached in some way to her? the Emperor then shows up and gives me some kind of indication that a father/boss or some authoratative figure feels that something is justified.
Looking for some Map or Key to where Holly went I am feeling this is a three way thing. Three people seemed linked in my opinion though I cannot say I am correct here. I think someone took an opportunity here to promote themselves.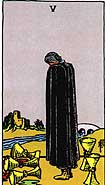 Someone in this card is asking for forgiveness. This card can give us the scenery you can see. It can be somewhere by water with a bridge in the distance and rather than a sea or ocean we could be seeing a lake or river or stream. It could also be any of these descriptions in the name of a place. There may be a building over the other side of the water?

The six of cups next transports us to a vicinity we know well someone we used to go or it could be closer to home West is generally the direction of the cups as a rule of thumb.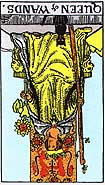 It seems to me that there is a lack of faith or energy in finding Holly whether or not its because she will be found very soon indeed or whether its pointing to some kind of other problem that is standing in the way like a ransom or something of that nature I cannot be quite sure. I rather think that as the Queen has a number 13 on her that this would have some kind of significance. Its not always the case but I propose it.

I keep feeling as though some people are actually not wanting to help find her almost as though Holly might have either some enemies or there is no real effort here from those people you would expect it from. Rather an odd card to have if I should say so myself. Im seeing something here about a car that is linked to a person possibly under 35 who drives very badly or gets into difficulties. Im seeing someone with a very bad temper, short fuse and someone who has a few run ins with vehicles or abuses them or other people and seems to trash other peoples property.

Im seeing something like 'pretend' in the cards but I dont know why? I also see a mother of a family who can be very judgemental and seems to put people off by over dramatising everything. I really do not know how to put it any other way. I feel that Queens are generally South when they are Wands - it is reversed and one might wonder whether North is the direction but I think there is a hidden element linked to an older woman.

Sometimes it can be an older man but I will just write down those thoughts of either. Somehow it feels as though Someone does,nt want Holly to be found because there is a reason behind it? I am quite prepared to have some of the insights incorrect however, I hope for the best for Holly. I think she needs a new set of 'friends' around her and I also think that someone needs to stop shouting screaming and flying off the handle. No idea who that is but jealousy is a pretty bad thing.

If I were to go back to the 10 of Wands I would say that she could be found under 10 weeks and I am concerned about certain amounts of 'slander' that I have seen in these cards. Again 10 of wands is South but reversed it could be North. South is generally the strongest.

I see her inside or just outside the town near some buildings. For some reason I see a lot of opposition to this girl or situation. This person male/female linked to the High Priestess can give us three moons which can be someone who is connected to three deceased persons or it can mean three people linked somehow but not sure.

Empathy.
UPDATE MARCH 2012

POSSIBILITIES OF LOCATION/MOVEMENTS/CONNECTING ENVIRONMENTAL FACTORS - ( BUT NOT GUARANTEED)
Tradesmen's shops, markets, fairs, schools, common halls, bowling-alleys, tennis courts
Smiths, shops, furnaces, slaughterhouses, places where bricks or charcoal is burnt, chimneys, forges.

Hostile environment, giving thought of fear or threat, or lack of light and restricted movement. These include habitats where vermin, reptiles or insects gather. Also indicated are deserted places, prisons and places of grief and mourning. Locations where water collects and stagnates: muddy or swampy grounds, bogs, marshes, sedimentary deposits and quagmires. Possible traces of Ice, smelly water/lakes, ruined houses near water, sewers drains, places where there is filth and vermin". Flooded areas, and possible clay deposits.

Inside the house Places that are cold and dark, low down or underground, or near water used to eliminate waste. These include sinks/toilets and drains (inside and out); cellars, pantries and larders cupboards where poisonous cleaning agents might be, undeveloped basements, places that suffer from damp and decay or abandoned or nobody lives there that need renovation or are ready to tear down, the ceiling, plastering or covering of the house. Brick foundaries, places near fire or sources of heat.In the garden muddy areas, compost heaps, a possible sunless north-facing wall, inaccessible areas, pot holes, puddles and stagnant ponds. Sandy and hilly ground,

North East - East - this is possibly an area from the West where Holly lives.
* May 15th, 2011 1:19 pm ET



HOLLY BOBO - 1 MONTH WRAP UP AND TIMELINE.

http://www.examiner.com/missing-persons-....ows-something-1
Re: HOLLY BOBO DISCUSSION THREAD


« Reply #33 on Jun 24, 2011, 12:32pm »

---

Holly has not been found as yet according to current reports. Tarot seemed to feel she might be found under 10 weeks but the Find card was 13 - Queen of Wands. I have thought that Holly would be found in this time.

Very little has been said by the family since Holly disappeared but interestingly they have now spoken about the situation and at a TEN WEEK marker.


Bobo Family Talks about Search
By Keli McAlister
By kmcalister@wbbjtv.com

http://www.wbbjtv.com/news/local/Bobo-Family-Talks...


Jun 22, 2011 at 11:09 PM

It has now been 10 weeks since Holly Bobo disappeared from outside her Decatur County home. In that time, her mom and dad have only spoken publicly once. But, Wednesday, they broke their silence, along with Holly's brother Clint, and talked exclusively with ABC 7 Eyewitness News.

A new normal, that is how Clint describes his life since April 13. That was the day he saw his sister being walked from their home near Darden by a man wearing camouflage. The 20-year-old nursing student has not been seen since.
FEBRUARY 28TH 2012

Sheriff: evidence found in Holly Bobo disappearance

http://www.wmctv.com/story/17031447/sher....o-disappearance

(WMC-TV) – Reinforcements have been called in to search for Holly Bobo. Investigators on horseback spent the weekend looking for the missing Mid-South nursing student.
The sheriff wouldn't say what those items were and neither would the TBI.

The TBI was working in conjunction with the searchers, but said it was just a routine search. People who saw the search say it covered a large area from Yellow Springs to Bible Hill and many people said it didn't seem Iike a routine search.
Apr 08, 2012
Holly Bobo's Family Keeps Her Memory Alive

This coming Friday it will be one year since nursing student Holly Bobo disappeared from her home in Decatur County.



APRIL 20, 2012 - AMERICA'S MOST WANTED (AMW) LATEST AIRING

http://www.amw.com/missing_persons/brief.cfm?id=77...

Search Continues For Abducted Tenn. Woman Tennessee police are still searching for 21 year old Holly Bobo, who disappeared on Wednesday April 13, 2011. Cops say Holly may have been abducted from her home in Decatur County, Tenn. After searching for over a year, authorities need your help in finding Holly.
UPDATED 12 JULY 2012


HOLLY BOBO: Foot Search Scheduled 7/14

UPDATED WITH MAP POSSIBILITIES 4 AUGUST 2012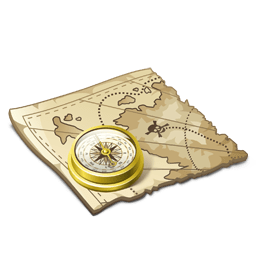 Dee has compiled a map which OUTLINES all the areas that Tarot may be touching on or may be describing. Please bear in mind that this is not guaranteed and Tarot can mean somewhere else entirely.


CLICK LINK FOR TAROT MAP
(Hit the Grey word that says MAPS)
Show on Google Maps

NEWS UPDATED 18TH AUGUST 2012
www.wmctv.com/.../sheriff-evidence-found-in-holly-bobo-disappear...
Reinforcements have been called in to search for Holly Bobo. Investigators on ... Updated: Friday, August 17 2012 2:45 PM EDT2012-08-17 18:45:05 GMT ...

NEWS UPDATED 23 AUGUST 2012
www.wsmv.com/.../kidnap-survivor-to-speak-up-for-ho... - United States
23 hours ago –

Holly Bobo's family tries new tactic to bring her home. Updated: Thursday, August 16 2012 12:31 AM EDT2012-08-16 04:31:41 GMT. It seems ...
UPDATED NEWS 25TH SEPTEMBER 2012
http://www.tennessean.com/article/20120923/NEWS01/...
Church in search for Holly
UPDATED 13 FEBRUARY 2013
www.knoxnews.com/.../citizen-offers-100k-reward-holl... - United States
Jan 14, 2013 –

JACKSON, Tenn. — Thurstle Mullen, of Memphis, said he is offering a $100000 reward from his own pocket to Holly Bobo's abductor to turn ...
www.wsmv.com/.../never-seen-before-images-... - United States

Feb 11, 2013 –

Updated: Tuesday, February 12 2013 8:33 AM EST2013-02-12 13:33:45 GMT. A year and a half after Holly Bobo disappeared from her ...

www.wmctv.com/.../unanswered-questions-remain-22-months-after-...

Feb 13, 2013 –

Unanswered questions remain 22 months after Holly Bobo's ... Updated: Monday, March 18 2013 12:20 AM EDT2013-03-18 04:20:41 GMT ...

www.wkrn.com/.../nurse-offers-100k-reward-for-holly-bobos-abduct...

Jan 14, 2013 –

Holly Bobo, now 22, was abducted from her Decatur County home in April 2011. Her brother .... Posted: Jan 14, 2013 6:22 PM PST. Sign In or ...
UPDATED 19TH MARCH 2013
The team has also been involved in the search for missing nursing student Holly Bobo from Decatur County, Tennessee. Chris Williams, who ...



NB

. I need to look at Holly's Tarot again.
UPDATED NEWS 19TH APRIL 2013
2 hours ago –

Holly Bobo was last seen April 13, 2011, when her brother said he saw a man in hunting clothes leading the 20-year-old nursing student into ...
http://www.examiner.com/article/dog-finds-purse-that-appears-to-belong-to-missing-holly-bobo
http://www.msnewsnow.com/story/22015271/holly-bobos-backpack-found-one-mile-from-her-home
UPDATED NEWS 27TH APRIL 2013
The bag matches the description of one Bobo was carrying when she disappeared, and there were items in the purse indicating it belonged to the young woman, said TBI spokeswoman Kristin Helm.
Hollys mom seems to suggest the purse wasnt hers.
http://www.commercialappeal.com/news/2013/apr/18/holly-bobos-purse-found-in-woods-near-tenn-home/
UPDATED 1ST MAY 2013
Dee sent this report in below:
http://www.wsmv.com/story/22110225/holly-bobo-case-has-new-clues-new-detectives
PARSONS, TN (WSMV) -

Two years have passed since nursing student Holly Bobo vanished into the woods, and there are now new developments, clues and evidence in the search to bring her home.
MORE
Search suspended for Holly Bobo after purse found

Investigators on Friday said they have suspended the search for Holly Bobo, a West Tennessee nursing student who has been missing for two years.

A purse authorities believed to be belonging to Bobo was found Wednesday and re-ignited this week's search, as law enforcement - including the Tennessee Bureau of Investigation - canvassed for hours near Darden, TN.

TBI spokeswoman Kristin Helm said nothing was found during the search, and there are no further searches planned.

Bobo's mother, Karen Bobo, said Friday the purse did not belong to her daughter a day after saying that it did, Helm said.

Holly Bobo, a resident of the area, vanished from Parsons in Decatur County on April 13, 2011.

Investigators said a dog first brought the purse to the back door of a home near the intersection of Myracle Town and Box roads, which is about one mile from Bobo's home.
Continue reading >>

Something about the Holly Bobo case, for many, just hurts. How can a beautiful, simple, small-town country girl with no real problems or big issues and studying to become a nurse just disappear without a trace?

Holly Bobo vanished from her family's Parsons, TN, home in Decatur County on April 13, 2011, and in a video clip she is seen singing at a coon hunt just one week before her abduction. What may have seemed like a day of harmless family fund was hardly that at all.

It turns out there were no fewer than 21 sex offenders in attendance that day - a startling number discovered by the group Without Warning: Fight Back, which includes an elite collection of detectives from across the country led by Brentwood mom Sheila Wysocki.

Wysocki received national attention for obtaining a private investigator license and solving her college roommate's murder 20 years after the crime, and she now runs Without Warning: Fight Back with the goal of preventing assaults through self-defense and education.

Another mom heard Wysocki's story and then called her. That mom was Holly's mother, Karen Bobo.

Wysocki has now brought together the full resources of her not-profit group to help the Bobos and find out, once and for all, what happened that April day two years ago.

"The first time that I met Sheila, I just instantly liked her. We just clicked," Karen Bobo said. "I just feel like somehow, some way, Sheila and her team are going to help us."

The two mothers have something else in common. Although Karen Bobo is not a detective, she is a fiercely devoted mother who had a powerful bond with her daughter.

And she relentlessly pursues her daughter even though she doesn't know where to look.

"I feel like we've tried to do everything, but it hasn't mattered and in two years we still don't have Holly and we still don't have answers," Karen Bobo said.

Two years of desperate work, penmarked napkins and scratch paper have been transformed into case files by the Without Warning team - comprised of former Los Angeles Police Department Det. Lou Leiker, a Nashville cyberspecialist and detective, paralegal Liz Beatty and Wysocki.

While Holly Bobo seemingly vanished from the face of the earth, the Without Warning team says maybe not, because whomever took Holly Bobo forgot to turn off the victim's cell phone after leaving her house.

Now, through the use of GPS tracking, the team has composed a map of the abductor's route. It's a map that, astonishingly, leads back near the scene of the crime.

Why did the abductor go back? Does he live there or nearby?

"This is a community of 2,500 people. If I was writing a mystery novel, I couldn't imagine a bigger group of possible suspects," Wysocki said.

The Bobo family is painfully aware their son, Clint Bobo, was considered a suspect soon after his sister's disappearance.

Hear more about what the team found, and hear from Clint Bobo - the only witness to Holly's abduction - Tuesday on Channel 4 News at 6 p.m.
UPDATED NEWS 7TH MAY 2013
PARSONS, TN (WSMV) -- The search for Holly Bobo has been as agonizing as it is puzzling. Two years have passed since the young nursing ...