20 Year Old Holly Bobo Missing in Decatur County, Tennessee After Man Dressed in Camouflage Breaks into House


20 year old Holly Bobo is missing in since 7:30 am Wednesday morning, April 13, 2011 at her home on Swan Johnson Road in Darden, TN when she was kidnapped and dragged off from the carport of her home in Decatur County, TN. Bobo, a nursing student was reported to be dragged off into the woods by a man wearing camouflage.

According to accounts, Holly Bobo's brother witnessed her being abducted and called 911. The rural town of Darden, TN is in shock and searching for the missing 20 year old.

http://scaredmonkeys.com/2011/04/14/20-y....aks-into-house/
* May 15th, 2011 1:19 pm ET



HOLLY BOBO - 1 MONTH WRAP UP AND TIMELINE.

http://www.examiner.com/missing-persons-....ows-something-1
Re: HOLLY BOBO DISCUSSION THREAD


« Reply #33 on Jun 24, 2011, 12:32pm »

---

Holly has not been found as yet according to current reports. Tarot seemed to feel she might be found under 10 weeks but the Find card was 13 - Queen of Wands. I have thought that Holly would be found in this time.

Very little has been said by the family since Holly disappeared but interestingly they have now spoken about the situation and at a TEN WEEK marker.


Bobo Family Talks about Search
By Keli McAlister
By kmcalister@wbbjtv.com

http://www.wbbjtv.com/news/local/Bobo-Family-Talks...


Jun 22, 2011 at 11:09 PM

It has now been 10 weeks since Holly Bobo disappeared from outside her Decatur County home. In that time, her mom and dad have only spoken publicly once. But, Wednesday, they broke their silence, along with Holly's brother Clint, and talked exclusively with ABC 7 Eyewitness News.

A new normal, that is how Clint describes his life since April 13. That was the day he saw his sister being walked from their home near Darden by a man wearing camouflage. The 20-year-old nursing student has not been seen since.
FEBRUARY 28TH 2012

Sheriff: evidence found in Holly Bobo disappearance

http://www.wmctv.com/story/17031447/sher....o-disappearance

(WMC-TV) – Reinforcements have been called in to search for Holly Bobo. Investigators on horseback spent the weekend looking for the missing Mid-South nursing student.
The sheriff wouldn't say what those items were and neither would the TBI.

The TBI was working in conjunction with the searchers, but said it was just a routine search. People who saw the search say it covered a large area from Yellow Springs to Bible Hill and many people said it didn't seem Iike a routine search.
Apr 08, 2012

This coming Friday it will be one year since nursing student Holly Bobo disappeared from her home in Decatur County.



APRIL 20, 2012 - AMERICA'S MOST WANTED (AMW) LATEST AIRING

http://www.amw.com/missing_persons/brief.cfm?id=77...

Search Continues For Abducted Tenn. Woman Tennessee police are still searching for 21 year old Holly Bobo, who disappeared on Wednesday April 13, 2011. Cops say Holly may have been abducted from her home in Decatur County, Tenn. After searching for over a year, authorities need your help in finding Holly.
UPDATED 12 JULY 2012
HOLLY BOBO: Foot Search Scheduled 7/14

UPDATED WITH MAP POSSIBILITIES 4 AUGUST 2012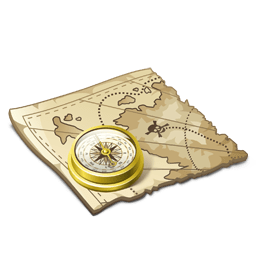 Dee has compiled a map which OUTLINES all the areas that Tarot may be touching on or may be describing. Please bear in mind that this is not guaranteed and Tarot can mean somewhere else entirely.


CLICK LINK FOR TAROT MAP
(Hit the Grey word that says MAPS)
Show on Google Maps

NEWS UPDATED 18TH AUGUST 2012
www.wmctv.com/.../sheriff-evidence-found-in-holly-bobo-disappear...
Reinforcements have been called in to search for Holly Bobo. Investigators on ... Updated: Friday, August 17 2012 2:45 PM EDT2012-08-17 18:45:05 GMT ...

NEWS UPDATED 23 AUGUST 2012
www.wsmv.com/.../kidnap-survivor-to-speak-up-for-ho... - United States
23 hours ago –

Holly Bobo's family tries new tactic to bring her home. Updated: Thursday, August 16 2012 12:31 AM EDT2012-08-16 04:31:41 GMT. It seems ...
UPDATED NEWS 25TH SEPTEMBER 2012
http://www.tennessean.com/article/20120923/NEWS01/...
Church in search for Holly
UPDATED 13 FEBRUARY 2013
www.knoxnews.com/.../citizen-offers-100k-reward-holl... - United States
Jan 14, 2013 –

JACKSON, Tenn. — Thurstle Mullen, of Memphis, said he is offering a $100000 reward from his own pocket to Holly Bobo's abductor to turn ...