Colorado City Police are searching for a 13-year-old girl who has been missing since Monday, her parents said.

Right now police say they are just very concerned about Hailey Darlene Dunn and are working to find her.

They have not issued an Amber Alert because there is no evidence of a violent abduction.

Family members have told KTXS News that Hailey was planning to spend the night with a friend Monday night but never made it.
Police have alerted local media outlets in Colorado City to help find her.

COLORADO CITY, Texas -- It's been nearly a week since a 13-year old Colorado City girl disappeared, according to her parents.
Sunday the search is growing as well as the reward to find her.
The Dunn family is pleading for anyone with information about their daughter to call police.

Hailey Darlene Dunn's parents say she disappeared on December 27th and had plans to go to a friend's house, but never made it.

According to a flyer sent to us by a Mitchell County radio station, an anonymous reward that began as $1,000 has now grown to $10,000 and is being offered for Hailey's safe return or information.

Police still have not issued an Amber Alert because they say there was no evidence that she was abducted.

Sunday, family and friends will be coming together to get out the word about Hailey's strange disappearance.
A prayer vigil for Hailey is scheduled at 7:30 at Colorado Middle School, at 312 east 12th street in Colorado City.



Please note that tarot will pick up TRENDS /VIBRATIONS of PAST PRESENT AND FUTURE - it will pick up anything that is 'out there'true news or false news - either way it can throw light on what is 'in the air' - please bear this in mind when you are reading the insights.


It is very important that 'readers' of the TAROT understand this, therefore one has to be very discerning when reading. Media news can put out stories that are not factual or are pre -mediated but Tarot can pick that up. It does,nt mean that tarot is wrong, it shows tarot can see what might be suggested. However when writing the tarot it may be taken as fact.

TAROT

CANNOT

BE CONSIDERED AS

100 PER CENT ACCURATE.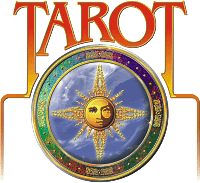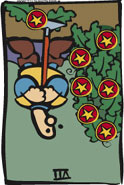 This little girl is missing since December 27th 2010. I thought I would take a brief look at her case but ask that important notices are read fully on the blogger so that you are aware of what tarot can and cannot reveal. Tarot will give information that is past present or future and this will only validate itself as the full story emerges. Tarot glimpses situations but is not 100 per cent accurate and should not be relied upon for every detail being correct.

The first card I have for Hailey when I ask what happened is really pointing at an abandoned project or situation. Therefore I have assumed the first card is simply showing me that Hailey abandoned the idea of going to her friend. Though I say this tarot has its own mind, this is a pentacles card and talks about physical and material affairs.It just seems that there is nothing to gain on this card and even seems inappropriate for my question. Yet, if we look at the next card 8 of pentacles reversed it does show a child or person who is not happy at their studies and would make me wonder if Hailey was unhappy about school in some way. Also there just seems to be a feeling of dishonest dealings in the card regarding possible finances. I just feel that there is something misleading about this child.

There could be a loss of health on this card

also and I see a house with a large garden coming into view with a lot of insecurity attached to this. I would place Hailey in a situation where there may be financial problems around someone which created a lot of insecurity

and possible threatened loss of home but I dont see that as immediate on the cards more that it may have been a projection of the future.



I feel this child should have had some kind of private education or some different type of schooling though Im not clear why this is showing.

There seems to be a trapped feeling with this child, whether that is to do with homelife or whether it is an actuality and that she is trapped somewhere I cannot be sure but it is here and for me to mention.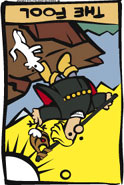 I wondered if tarot could tell us where this child is and it is possible that she is with someone of a very arty/music type of nature. I think there are drugs often indicated in this picture but that does,nt mean its to do with her it could be someone around her. She may be South West and this card can show an obsession for something or someone that can relate to anyone either her or another. I seem to see a father figure here and I dont feel there are strangers involved here not sure why and perhaps I may be wrong on that also. Perhaps a father figure 'made her disappear'.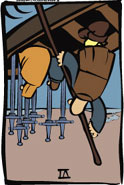 Asking when Hailey will be found we have the Six of Swords reversed and with this card is a feeling that its under six months but I see a lot of trouble brewing in this card in truth and someplace that is either highly emotional or near the coastline. Its possible that this girl will return and I do think two people are aware of where she is also because they took her off in the first place. Possibly a male and a female but she is closer to home then thought. There is a stuck feeling here with no real solution unless a couple of people are prepared to spill the beans.

Its possible I am wrong about matters but I will leave this information here.

This is a very simple and brief synopsis and not a detailed reading.

Empathy.
POSSIBILITIES OF LOCATION/MOVEMENTS/CONNECTING ENVIRONMENTAL FACTORS - ( BUT NOT GUARANTEED)


SOUTH EAST AND

NORTH WEST

.
Stables/Horses/Cattle -Farm land / pasture land away from houses or estates. Low houses/bungalows/cottages - if inside houses, low rooms / cellars/ places low down, near the floor.
Gardens, fountains, bridal-chambers, fair lodgings, beds, hangings,
dancing schools, wardrobes

Deep wells, quarries, mines and places that are involved in the extraction of minerals from the earth or land recently dug.
Places that make you look up. Hills, uneven land - unusual skyline. Airports or places connecting. In houses it might signify the roof, attic rooms, eaves, places towards the upper part of the house
Locations near natural or manmade sources of water supply, fountains or springs. Even vineyards 'or places near a little spring or conduit head'. Inside house can include taps, showers and may be places where all power supplies emerge. Deserts, woods, obscure valleys, caves, dens, holes, mountains, or where men have been buried, church-yards, ruinous buildings, coal-mines, sinks, dirty or stinking muddy places, wells and houses of offices.