http://www.dailymail.co.uk/news/article-.... York-City.html

Hunt on for missing Virginia college student after he vanishes during visit to New York City

Read more: http://www.dailymail.co.uk/news/article-....l#ixzz1jqrazhcV
A college student from Virginia is missing after he went on a trip to New York City over the holidays to visit friends.

The last sign of Ian Burnet, 22, was when he texted his college roommate on December 30 and he has not been heard from again.

Burnet was a senior at Virginia Commonwealth University but was visiting friends and staying at an apartment in the Harlem neighbourhood of Manhattan, New York.


Please note that tarot will pick up

TRENDS /VIBRATIONS

of

PAST PRESENT AND FUTURE

- it will pick up anything that is 'out there' true news or false news - either way it can throw light on what is 'in the air' - please bear this in mind when you are reading the insights.

It is very important that 'readers' of the blog understand this, therefore one has to be very discerning when reading. Media news can put out stories that are not factual or are pre -mediated but Tarot can pick that up. It does,nt mean that tarot is wrong, it shows tarot can see what might be suggested. However when writing the tarot it may be taken as fact.


ABOUT THE TAROT ON THIS SITE
TAROT CANNOT BE CONSIDERED AS

100 PER CENT ACCURATE.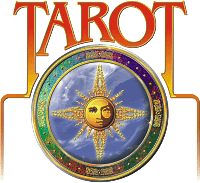 IAN HUNTER BURNETT
« Thread Started 18 January 2012 at 11:09pm »
I was asked to look at Tarot for Ian Hunter Burnett and due to many new gadgets that Blogger. Com have been putting up on the blogsite there have been problems posting in the last few days and posts disappearing and links with it. It has been pretty difficult to sort it all out so I have been delayed in picking up some of the cases. Meanwhile, I have been asked about Ian and wrote a Tarot for him that disappeared before I got a chance to post it - so perhaps there are bogies in the air!!
I do remember the cards I have drawn.






The first card regarding what happened on 30th December was the King of Wands which suggests someone disappearing rather quickly or appearing to but this is also a good card for travel, holidays and construction. Construction is a funny word, because you could think of 'mecano' - buildings or you could in this case think of construction as in 'planning'. There is a trip on these cards that was planned via message - it does seem that there is a possible red car or a red vehicle and or something that goes very fast.

I seem to have a trip to an entertainment place - then coming into contact with this King of Wands.

What I seem to see is Ian going 'towards' a town but being on the outside of it so perhaps NOT quite reaching his destination? I also seem to see headaches or something wrong with his head, fences/walls/palisades and perhaps 'hiding' or not being seen? I also have an initial direction here of South to South East and moving quite quickly over terrain that is rural but with a stream. There appears to be a building on a hill or connection to a Hill. . There may be an airport/railway/car park/travel facility all wrapped up in this card or in the vicinity. I see a lot of people coming and going and a lot of confusion about travel in general.

I also seem to have a connection to the word LION - and perhaps people or persons who are making fun? I cant be completely sure what exactly but the Lion card comes up twice in the cards I have seen.

I remember thinking I need to move forward a day with this reading because I felt it was necessary to do so I drew another card and I received this Queen of Swords.






This card gives me clarity about that decision as this card appears to connect me to music dancing singing and also seemed to tell me there was more clarity here. In this card though there is a foreign element perhaps a guy and girl two people here or even two females. What I do see is that one of them might have a stutter or speech impediment or they are just foreign. I see something about - one person passes before the other and a lot of confusion over travel arrangements here. I have the direction of East - and I also have 'being on my own' - yet at the same time being in a place of travel with a lot of vehicles.

I feel like I am on the defensive in the cards I see, looking over my shoulder going East but looking West at the same time. I also see some connection to police matters, legalities, complications with documents - a doctor?? and something that creates either a big headache or one has hurt their head. I see this all at Night.

I also see the word 'stuck' being stuck?

I think about 10 o clock when it appears to be very dark.
I really feel that its possible there is a stalker element here or something to do with 'divorce - interference - fatal attraction bad judgement - something of that ilk - a dominating woman who lives on her own seems to come up - and something about children ? or a child that she protects. Possible some strong opposition over something and a rival? or spying comes up here. Someone comes from the East and I wonder if they know him?
I see windswept trees a river and a 'bird' .





Ians Tarot has come out as a series of messages and I dont want to put it into a narrative because I feel it is a rush of information but what I seem to have for location was SMELL - whatever that means!! I feel that there is something here that links to his education/vocation and I seem to see some kind of negative feeling about it all. I also see the Heirophant firmly attached telling me that someone has interfered regarding Ian and not given him good advice - perhaps he was given directions but they were the wrong ones? - perhaps putting him somewhere tricky. I am not sure if he is in New York.

I feel like theres some kind of illusion to that but I might be wrong. I also have cups firmly attached to the Lovers and I have numbers 6 and 9 and also June or DUNE - an island, bridge, water surrounds and open land surrounding. Lion comes up again but once more wondering about the spelling of that?

There is a B J D and R as possible initials as to where Ian might be. I also feel that he could be South up to this point. Im seeing some very difficult matters I feel like he is either withheld somewhere or details are.

I feel like he might have trusted some wrong advice.
Possible direction South East or South with East coming up as a road name or place?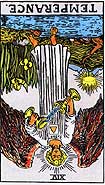 This is a very difficult card when it talks about finding someone because on it nothing is clear, there is a syntax error and some kind of bad timing here. But we have the number 4 and 1 or 14, 41 or 5.

I also have 'cook' and 'Michael' in this card but I also sense a lack of self control here for some reason and sometimes also drugs and alchohol can be involved. It might be an establishment or place? I feel there are unhealthy associations in this card and I do think he will be found by accident.
Im not sure if this tarot will help but I will come back to it shortly if he is not found within 14 days. Two weeks.


I think that there is something odd about this Tarot in some way - I have a very controlling man here and a female with very little feelings - I also have a BIRD connection which I am not sure of what that amounts to. I feel he could be being concealed or that he has been hidden, but like I said, I do think he could be found by accident, somewhere that he is familiar with? or someone he is familiar with might find him. I also see an M and W and some negative link regarding education/vocation that makes me feel something went wrong there.

This is a very brief outline with Tarot and Im sure that I could expand on it, but I will just leave this brief writing for the time being and see if it is of any help to anyone.
Tarot is not 100 per cent accurate and I cannot guarantee that the interpretation will be completely full in its detail.

Empathy.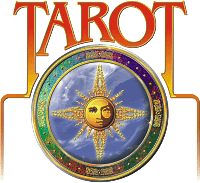 IAN HUNTER BURNETT
« Thread Started 18 January 2012 at 11:09pm »
Updated in depth 2nd July 2012
ABOUT THE TAROT ON THIS SITE
I have left it a while to come back to Ian. I really do not have a lot of allotted time for updates with new case requests to me daily. However, I wanted to add a few other directional pointers and more in depth look with these cards as recently I have been experimenting with location/maps with the help of Dee who generally reads the tarot through and puts what she feels might be the areas that Tarot
is picking out via its symbols and directions.

The fact that we had Temperence reversed is working out exactly as I thought as to date there appears to be no sign yet of Ian and this reversed card is going to give that impression.

But I did give two cards initially bringing things forward a day as the King of Wands was pointing out a holiday which was the case in the first instance. This King can show that we have planned our trip and have great career notions which we are working towards. We are talking about a very inivative young man here with swift passions for things that mean something to him. Tarot can describe a 'brown mountain' in this card and it is usually South in direction.

I would link all Royal sounding names to him and also theaters, monuments and all kinds of lavish public buildings. North East direction comes up here also and we have to remember that this card can represent strong fire elements so it might bring the twin tower area into view as this site became a construction site. That would easily show us that it is the right card for a trip and to New York and would make perfect sense if this card were trying to get that point out. But it is also worth mentioning that this 'trip' might have some opposition on it.


There does seem to be an indication that some obstacles are put in the way and with opposition it makes you wonder whether someone did not want him to take this trip or that perhaps he had to make his feelings plain about what he wanted to do. I cant say this is absolutely the case but give possible trends only. Trees and Rolling Hills seem to describe the vicinity of an approaching town. The Number 10 or 1 seems to come up here as well as being between one place and another perhaps between towns but that is our first card and the indications there.

Because of the 'thinking' elements of Saturn I just feel that the first card is thinking ahead of what he might have wanted to do and being between towns might represent the fact that he was at that thinking point. It could have been in his desire to hitch if he was going to become short of money or that it was something that he would have been prepared to do if he wanted to go to places and had to be conservative about his cash.



Though we do have upright cards here we have to bear in mind that opposition can still raise itself in the form of quarrels, for example if someone wants to interfere with what we want to do or gets in the way of plans, then there is an indication that we are determined to overcome those type of influences and stay out of the way of fights if we can at all times regardless of how they are manifested whether they are connected to our journey or the past. Tarot cannot always project what time period we are talking about but clearly Ian's trip is outlined in the first instance.

I therefore decided to roll the cards forward a day to see if it would jog anything else into place and I received the Queen of Swords. This is a very truthful card and it seemed almost like I was supposed to re-select. This Queen can be significant of actual people or events. This card would suggest some kind of divorce for two people. It can also suggest 'music and dancing' which again might suggest being alone at some stage and perhaps even being linked at some time to some kind of entertainment venue or place.

However, it can show 'foreign' elements or people or persons that might be darker skinned and even a foreign language can come up here. Please remember these are not new cards but are merely an extension of what has already been written but this card is an EAST card in direction. Water rocks and Stone, or Mountain are linked here in this card and I do think the word MOUNTAIN appears to be very important in all Ians reading as theoretically appears in some form in them all. Here though I get Black and Roses. Red roses. Symbolic perhaps. Windswept Trees, a river and a 'bird' appear in this card.

Its almost though someone is seeking justice in this card and this appears in the form of a female who is seperated or widowed or maybe this comes up in some other way but an airport and air travel do seem to come up here. However, just because we have a female on this card we must bear in mind that gender is not always reliable but there seems to be some description here of a person who is well proportioned body, tall and slender, round face, fairly attractive clear skin but perhaps pimples or dimpled, fair hair that can grow long. That description might fit Ian himself so we have to take into account everything here that is thrown up to us. West comes up whether in direction or name of place and again mountains and hillsides. Even windmills, windpower, come up here along with the already mentioned airports, air force bases high communication towers.

All this seems to be linked in some way. Sandy and gravely ground, saw pits, places where wood is cut and stored and outhouses, or barns away from other buildings. Hunting and Hawking can be linked in here. Whether this all describes the name of a place or not or descriptions of locations that link in I cannot be sure. Number 13 comes up here which can be added together to make a 4 or seperated into 1 and 3. The feeling is 'being off the floor' or associated with that. So if we linked in travel the air travel comes up and if we linked in buildings upper rooms appear to come up.





You might notice again the 'brown mountain' in the Lovers card. This card can directly link us back to the past and mean we have to make a decision of some kind whether it be love over duty, right or wrong, or whatever 'choice' a person has to make. Its a number 6 card and this may have significance perhaps in route or timing but it can relate to a group of friends and proposals that are made.

We can be shown a party here or some kind of get together drugs can come up here and in our Queen of Swords too, its not always the case but the possibility can be here. So can possible references to an M or a W and a white bridge links to the West seen in the other card, water links but people we meet, friendships and even love can come up here but just as interestingly West is strong in this card and this really is the card linking more to location.

Hills and mountains, high places, barns and storehouses for corn and grain. Libraries and studies, the walls of houses, the hall, playrooms, chests, drawers, names or some links here to money, such as purses, wallets,

BANKS come up here as well as the running them of places high up or off the ground whether inside or outside. However, we are being told that this place is 'familiar' to us and we have to take into account EVERYTHING that tarot has given including these extended thoughts which are mere longer projections of the first cards. Yellow and Yellowish Green can be colours of significance.

The Lovers card is a very profound card because the immediate link to this is 'family'. That is the basis of this card -and it just feels as though there is some kind of link in location to 'family' whatever that means.

Our last card seems to come up with the same kind of descriptions for places but adds in stables or names of horses as well as the hills/mountains and high places and barns/outhouses etc. We are also once again being shown South East, but all directions need to be looked at carefully to see how areas can be linked in.

Clearly on our last card we have some reference to GOLD or something to do with a triangle or golden triangle but also a feeling of unco-operation here which has made trying to find Ian really difficult because if Tarot gives us some kind of syntax error or somehow an idea that our timing is off or something is not working out then delays can be expected. Number 14 is on this card but we could also consider number 41 or number 5 as given before. Two people are clearly not going to say ANYTHING about what they know or at least not give good advice .

There is the outside chance that travel links MIGHT include vehicles and if that is the case then it could pick up with the oil and water element in this last card, but it can also speak about families who are just not able to get along together. There really seems to be a bit of a mixed trend in these cards. This last card can represent drugs too and we cannot dismiss that. I see flowers or some relation to the word flowers in these cards and I also feel that there are difficulties that need to be overcome in order to find Ian. Perhaps one wished to get away from unhealthy associations? It really could be that Ian could be found by accident. I had considered the twin towers area on my forum but I linked that to the fire elements and New York which was Ians Destination. Unfortunately it is very difficult to name locations in Tarot but maybe this Tarot might give some kind of significant clues as clearly it is important to find him safe.

I cannot promise anything regarding health matters at this point but I hope that eventually there will be a breakthrough.

Please take into account everything Tarot has given both in the original reading and this extension of that.

Empathy.

UPDATED 5TH JULY 2012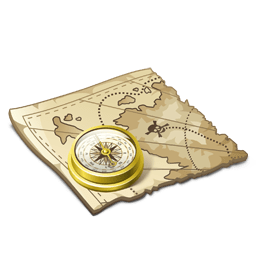 Dee has compiled a map which OUTLINES all the areas that Tarot may be touching on or may be describing. Please bear in mind that this is not guaranteed and Tarot can mean somewhere else entirely.




CLICK LINK FOR TAROT MAP




(Hit the Grey word that says MAPS)
Show on Google Maps