Nebraska State Patrol is assisting the Nemaha County Sheriff's Office and Peru State College, with the search for a missing Co-ed.

At 3:00 a.m. Friday, Dec. 3, 2010, Tyler (Ty) Thomas- (DOB 9/7/91) - was reported missing after attending an off-campus party in Peru. She was last seen at 1:30 a.m. walking toward the Centennial Complex residence hall on the southwest side of Peru.

A Bellevue resident, Thomas is a freshman at Peru State College. She is a black female, 5'5" tall, 140 lbs, with black hair and brown eyes. She was last seen wearing a teal shirt with green sweat pants, a scarf and ear muffs.

The Nebraska State Patrol helicopter is assisting with an aerial search of the community. Anyone with information pertaining to the whereabouts of Tyler (Ty) Thomas is asked to call the Nemaha County Sheriff's Office a 402-274-3139.





Please note that tarot will pick up TRENDS /VIBRATIONS of PAST PRESENT AND FUTURE - it will pick up anything that is 'out there'true news or false news - either way it can throw light on what is 'in the air' - please bear this in mind when you are reading the insights.


It is very important that 'readers' of the TAROT understand this, therefore one has to be very discerning when reading. Media news can put out stories that are not factual or are pre -mediated but Tarot can pick that up. It does,nt mean that tarot is wrong, it shows tarot can see what might be suggested. However when writing the tarot it may be taken as fact.

TAROT

CANNOT

BE CONSIDERED AS

100 PER CENT ACCURATE.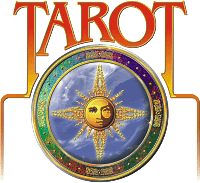 TYLER THOMAS
DECEMBER 4TH 2011

I have been asked here on the blogger to look at Tarot for Tyler Thomas. Tyler has been missing since last year. Tarot cannot guarantee 100 per cent accuracy in what it gives but generally will cover certain points past present and future. Some details past may already be known but hopefully there might be something in the Tarot that could assist.
Please go to factual sources for true information.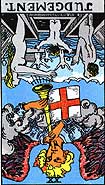 I have been meditating on a very large picture of Tyler and the date she went missing. Tarot gives to me the Judgement card reversed and I get the feeling when I look at her and this card that I am being told 'whats been done is done' and some inability to explain to me all the events and it really could be that she does not know herself. So I am going to look around this card. Firstly though this card is looking back at the past and seeing that she had poor judgement in a situation and realised that .

It may seem like an empty response from Tarot but that is what it tells me and must be what is reflected in her face. This card is number 20 and its quite coincidental that Tyler disappeared when she was 19 which this Judgement reversed could buff up to.


I feel as though there is no escape here, no escape from the past or from somebody that she knows. I feel as though she was turned into a zombie because thats what it feels like, just a zombie feeling - not alive not living just out of it in another 'place'.

This could indicate drugs because we have the moon reversed and the Sun reversed does not let any light in and it might indicate her somewhere dark either in her head or it could be a basement or building . This first card is not a good sign for anyone to see. Someone in this position is kept in a 'state' or even an 'altered state' where they just cant do anything but 'be'.


It seems to me that someone has either put her in this state or keeps her in this state so that she is not able to fight against it. Its like being kept by someone who wont let you go and the way to keep you is to put you into some state where you cant leave, cant move.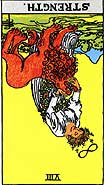 Generally there are very few hints on the major cards about Direction because we do get wind direction on many of the cards to assist as to where a person may be. The nearest card to the Judgement card is the Sun which is an EAST card . That could be a direction or it could be the name of a road etc. But it is reversed and it MIGHT be South East - again this strength card might be showing us South East reversed.


However this may not be 100 per cent reliable and I do waver to suggest on this major cards when they are not upright.
What this card shows me is a LION and it seems to me that she is overpowered by somebody else who stalked her. I am getting something about the family - I dont know where her family live or anything about this case but the Strength card is an 8 so I wonder if she is 8 'away' from someone/people she knows?


I feel somehow she is possibly out of the way somewhere as I see the Hermit standing on a hill but at the same time this card represents out of the way places and getting the word camps, campus - and being hidden and concealed. This strength card can represent something to do with the Heart - and there could have been respiration problems. But the word Heart might come up whether its just a physical attribution or whether it figures in another way.

When you see cards like these, you can taste really sad things and I dont particularly like to have to write them. There could be something about a car - maybe she is in a car or in some kind of trailer or something that is stationary but might have wheels still. I hope that makes sense. Maybe even under it. There are degrees of water and rural elements in the Strength card also. There is illness confusion and hardship in this card reversed and I am asking where she is which is not helping me and makes me feel she is/was drugged beyond normal limits. But I think she was kept alive and in in this state .

I am seeing a vehicle - I wonder if it is an RV - ? OR perhaps there is a vehicle involved somewhere. Im just not sure why Im being given a vehicle for where she is or that there is some connection to one here.? because the strength card is nex to the Chariot and reversed this can possibly show us a car accident or a runaway car??? This strength card is giving drug addict and its someone who needs to be in rehab because its so bad. So I think you can see whats on the table here. This LION is in control of this girl I am getting a very desperate situation requiring some desperate action.


A cry for help? does anyone remember anyone shouting out? and where it was? everything that a person can do to someone 'has been done' to this girl and I really am not going to be expressing this here. I cant get a hang on the location and this is frustrating except that there might be a link to the Magician here - The Magician sits next to the Fool which is North West and if we reverse that fool it is South East or North East so thats about as near as I can get and also echos what else I have written.


Believe me that someone here knows how to work the system and they have all the tools of the trade to carry out what they want to do. I have the word WILL here whether or not it will be a name of someone or place I dont know. I feel like she is connected to Spring possibly hollow enclosures so I do see her in a tight spot.


Often the Magician can stand for technology, and this is on its head - so it makes me wonder if she is that far away from the campus I really cannot be absolutely certain. The initial directions were an off campus party to the South West and I am suggesting South East but South is right thats for sure but its which direction.


I would have thought most of the area would have been searched. I also have not seen a map yet but I will look. I just see her totally in the dark and alone in this card. The landscape shows a single blue moutain peek and a pair of trees. The land is hilly and green and there may be a rivulet of water even a canal though Im not sure of that. I seem to have the word Roses not sure of the significance here and the number 8 and possibly even one. 18? 81?

Liberty and Courage are on this card , it could show a failure of both but maybe Liberty is another name/place thought? I also have something about 'before Tuesday' here ?? I also see pale lights, greenish yellow, reddish amber yellowish grey. It feels as though Im looking at Traffic lights. I really dont know why Im seeing those. Tarot is past present and future and it can show us things from any of those periods.


There is absolutely no signal or promise for good health on these cards. The HERMIT can show someone concealed and I have to mention this.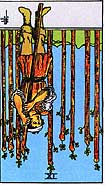 Asking when this young girl will be found is yet another reversed card (they are not on my side today thats for sure!) The wands cards are generally summer cards and also weeks cards too. But the 9 of wands also links to December 3 and December 12 - and that incorporates when this girl went missing. I feel that with the Moon in Sagittarius that I am getting a lot of illusions here and great difficulties.


I have RED in the cards and Fire also. There seems to be fences or walls here. Could she be near one? This card gives us West again note it is reversed so Im wondering if West is where she was and East is where she is now? I really think it is along that line somehow and if it helps notice we have a 9 again so maybe 9 away or route 9 .

I feel like the act of finding her is being sabataged by traitors or people who are not helping might even know something. She might be somewhere away from buildings. but they could show. There may be a building on a hill. A HILL even the word HILL might be useful BUT there is also possible tarmac or concrete here. So I would try to take everything into account in descriptions. Sex, weapons and heat/fire can also show on wands cards.

Sometimes not always the 9 of wands MIGHT show airports in the distance. This is not always the case so I write furtively on that but I feel that there should be an all out effort to find her. Its been a year but its still early enough to find her. There are fields around and a rural atmosphere but still buildings not far away.

We should see VICTORY in this card but it is reversed and does not make finding her easy her health poor throughout this Tarot has to be taken into consideration. Normally the 9 of wands would find someone in around 9 weeks but there is a huge delay on that I wonder if at that point there were distortions of truth that misled searchers. It would be wonderful it Tarot indicated 9 weeks from Tarot being written, but the real truth is I dont have anything substantial to confirm anything like that. I also have no news that she has been found already?

Tarot is not 100 per cent but it can give some thoughts which I hope might be useful.
I am thinking of Tyler - and find this a very strong but rather upsetting reading and I apologise for that. Always keep positive energy and never stop searching.

Empathy.
I am looking over all cases to see what news has been posted and if there is an update. The last update concerns the man below who was linked to Tylers disappearance. However no further news of her can be found by me.
Em.
Keadle, now 30, made headlines when he was questioned in the December 2010 disappearance of Tyler Thomas, a Peru State College student from Omaha.
Investigators believe Keadle may have been the last person to see her.
Em.
journalstar.com/...joshua-keadle/article_c17c54e4-61b3-5ddd-92a9-...

13 Mar 2012 –

FREMONT -- Joshua Keadle doesn't deny he spent the night at the Midland University apartment where a teenager told police she.

www.ketv.com/news/local-news/Joshua-Keadle.../-/index.html

24 Apr 2012 –

A man found guilty in a 2008 rape case has been sentenced in Dodge County court.
UPDATED 6TH DECEMBER 2012
http://journalstar.com/news/local/crime-and-courts/article_5d7f0698-38a0-5958-aa34-e3b336c8454d.html
http://www.foxnews.com/us/2012/12/05/mother-missing-nebraska-student-sues-college-suspect-and-state/
UPDATED 7TH DECEMBER 2012
Hoping to get some maps up for all the cases here, this is one for Tyler based on the Tarot information.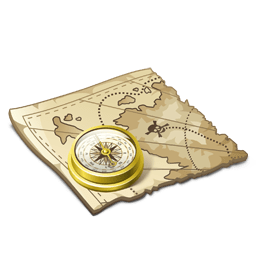 Dee has compiled a map which OUTLINES all the areas that Tarot may be touching on or may be describing. Please bear in mind that this is not guaranteed and Tarot can mean somewhere else entirely.


CLICK LINK FOR TAROT MAP
(Hit the Grey word that says MAPS)
Show on Google Maps