LENNY HARRIS

Alexandria Police are asking for the public's help in finding a man who was reported missing Wednesday, Sept. 21. Lenwood "Lenny" Harris, 53, was last seen around 9 p.m. at the Charles Houston Recreation Center in the Old Town area of Alexandria.

Harris was driving a 1994 light blue Toyota Corolla with Virginia license plate XKG-8385. He is believed to be endangered.

Harris' cell phone was found Thursday on the Woodrow Wilson Bridge, and he failed to show up for a presentation at the Alexandria Adult Detention Center.

The police describe him as 6-foot-1, 210 pounds with dark hair and brown eyes. Harris was last seen wearing a gray sweat top and gray sweat pants.
http://oldtownalexandria.patch.com/articles/police-need-help-finding-missing-man
Anyone with information about Harris is asked to call the Criminal Investigations Section of the Alexandria Police Department at 703-746-4711 or the non-emergency number at 703-838-4444.
http://missingpersonsblog.blogspot.com/2....n-maryland.html
Lennys vehicle was found in Maryland and his credit cards have have been used.



Please note that tarot will pick up TRENDS /VIBRATIONS of PAST PRESENT AND FUTURE - it will pick up anything that is 'out there'true news or false news - either way it can throw light on what is 'in the air' - please bear this in mind when you are reading the insights.


It is very important that 'readers' of the TAROT understand this, therefore one has to be very discerning when reading. Media news can put out stories that are not factual or are pre -mediated but Tarot can pick that up. It does,nt mean that tarot is wrong, it shows tarot can see what might be suggested. However when writing the tarot it may be taken as fact.

TAROT

CANNOT

BE CONSIDERED AS

100 PER CENT ACCURATE.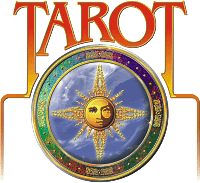 27 OCTOBER 2011
LENNY HARRIS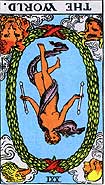 Looking at Lenny's card Im sensing a lack of judgement turned his world upside down on 21 September. The world card is giving me disappointment and regret and some very deep insecurity.
This card is a travel card and it makes you wonder if this has something intially to do with his vehicle? I am aware that his wallet has been found and his vehicle in recent times. The travel card does make me think that he was 'stopped'. The world cannot go round if its upside down after all.


I know very little about Lenny and do need to read a bit more about him but I wanted to read Tarot cold so that I was not influenced despite recent news of possessions found. I did note that Lenny is an 'activist' I actually am not sure what this entails, but I seem to feel that sometihng in the past has caught up with him.


Maybe its to do with 'what he does' or puts out because Judgement can be to do with your relationships with people or your job or what you are about. Sometimes it can represent divorce too. So Im thinking that something in the past has created the situation where he has disappeared. I do get a sensation of him 'not wanting to let go' - and being very indecisive about something but this is just a first glance at these cards. Unhappiness and isolation can be on the Judgement card and it can suggest someone is forced to deal with the consequences of certain decisions of the past and perhaps have to learn a lesson from them. Im not sure if that sounds threatening or not.



The World reversed is indicating to me a lot of 'unfinished business'. There just seems to be something blocking him from going forward. Did he have any loose ends that might bother him from the past? The sun is also upside down on the way towards the world card and it does seem to signify his travel is cut short.


So Im left wondering if he was stopped in his vehicle? We are also right at the end of the Major Arcana and it is not giving me anywhere to go so Yes I do feel a little concerned about that. Im seeing some concern about change of home and employment elements but not sure how they would fit in? I am also getting '30' years for some reason again I cant be sure why perhaps he was involved in something for that period of time whether work/relationships etc but seems to be something past that has affected his future.



There is also something about loosing a lawsuit and a general feeling of illness or sickness in this card. Im not sure if there are any legal matters around Lenny until I read something about him but this reversed Judgement shows bitterness. Maybe it is not about him, but it is around him and has come out as the first card. Im also getting something about a 'saturday' or just before a saturday.
Perhaps he was in a situation where decisions were just taken out of his hands and there is nothing he could do about it.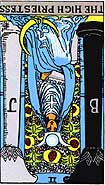 When asking where Lenny might be I have noticed I have not been given much sense of direction in either of the first two cards but the world reversed can suggest 'under' something. The High Priestess is often showing two towers/apartments - again reversed it might suggest 'under' rather than in. B and J are initials that come up on this card for peoples names or places and sometimes even an R and a D - they dont always figure but worth mentioning. The High Priestess is a card of secret dealings over a period of 28 days where really strange things seem to be happening -


This card can also link itself to the Moon card which can show places near water but Cancer is also thought to be a 'home' signal therefore is Lenny that far from where he called home or the place/town where he lived? The magician shows me a lot of tools and it could be a garage or place like that that can come up here - workshops or places where you would have tools strewn around perhaps. These are merely ideas rather than guaranteed assumptions.


Even Car pits in garages can come up here but again these are merely aspects of cards. There may be something about 2 or 3 days that were significant or even 2 or 3 people might be showing here. The High Priestess is giving us 'before Monday odd things happening' whatever that means. I am not sure if it refers to a place where unusual events might have occurred. The High Priestess does show water and one could think 'underwater' with this card but perhaps theres a 'water name' .

The Two Towers can also be seen as concrete pillars - can form part of a bridge and it seems that Lenny's wallet was found at a place with Bridge in the name. It seems to me that that area must be important as even the Fool card is just two cards previous and tells us about a lost wallet and possessions or belongings.

It often speaks about slipping up or losing balance all things to consider. There may be a male here who is fairly abusive in character - normally the Emperor is a father, spouse or boss or someone in authority but when its reversed it shows someone who might be abusive of those things or rallies against the principles of what those kind of people should be.
Someone against the rules or the norm perhaps. This could be someone around Lenny I dont know whether it is him personally.


I would be inclined to look more carefully around the area he was last seen as I see his travel blocked so not sure he could have taken off for miles. The Empress gives us 244 - and is a number 3 that could be a distance marker or it could represent three people. I have such limited information about Lenny and will try to read a little about the circumstances once I have written this tarot and make further comment if I can see more clearly the situation.

Has someone lost keys? I think that could be possible or someone is giving some false information as the Heirophant is reversed too. There could be some kind of stalking element. I dont know if he was being stalked down.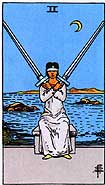 Asking when Lenny might be found the two of swords shows up and it seems to me that this card is showing EAST. East could be the direction and the only one I seem to have in the cards unless we looked at the reversed cards as South. However, East could also be in a name of a road or area. I have to mention both just in case. I look at this card and seem to see someone in a blindfold and the four of swords shows someone that could have been with held . The Four could also show churchs or areas that have names of a church. That could be past or present or even future. Tarot does not tell us exactly the timing on these events. I am seeing a 'crown' which could be the top of someones head or it could be a name.


The picture I am seeing is somewhere like a concrete walkway and the idea of 'two islands' again Im not sure whether that is actual or whether it is in the name of something or a place known for this description. Two is Two months but Lenny disappeared in September near the end. So if Tarot was going to be reliable (and its not ALWAYS the case) one would have said he might be found in the winter around late November. I cant be sure but thats what Tarot can suggest in this card. It can also suggest that someone has got 'overpowered' by someone else and that there is some kind of 'stalemate'.


Im hoping that is not a delay in finding him - perhaps its just making 'someone talk' who has feigned ignorance about knowledge that they actually have and withheld that knowledge. I feel that somehow there might be a situation where someone is 'turning a blind eye' which could also suggest that someone knows where he is and does not say, or again it could mean that he just has not been seen because he is hidden out of sight?


The Ace of Swords can show 'cutting' on the face of it and respiration problems can also be seen. Ace of Swords has vegetation that links to marijuana or drugs or medicines and this is something that is shown on this card though may not always be meaningful. It can sometimes be that the person is not well. However this can have many meanings behind it and it might just be telling us that in two months we might be able to cut to the truth and it can allow people to breath more easily.
I do hope that Lenny will be ok and that he is safe but I do feel that two other people might be able to help with this enquiry if they would speak or come forward. Perhaps a reward would help this case even if it were a sprat to catch a mackerel?


Please remember that Tarot is just what it is. A pack of cards that when mixed with intuition can often reveal some insightful occurrences. It is not 100 per cent accurate and nobody can claim to write anything and declare it as 100 per cent guaranteed. I certainly would not. But, what I would say is that tarot has helped with clues and circumstances that can feed the puzzle. I hope it will in this case too. I recommend always checking with factual sources for information that is far more reliable. This is just a brief outline to show what Tarot has given on the surface of the matter regarding Lenny
Empathy.
.