(Picture of Randy recently made available)



Randy Bastain - Missing - 7/3/2011 - Evansville, Indiana

An Evansville family is asking for your help in finding a missing man.



According to a police report,

36 year old Randy Bastain has been missing since Sunday morning

(July 10, 2011)



His wife says when he left the house, he was wearing his Berry Plastics uniform, carrying a machete and threatening to commit suicide.

Bastain's van was later found with the keys and machete inside near a wooded area on Highway 41.

Wednesday is Bastain's 36th birthday (July 12, 2011)

RANDY'S WIFE REPORTS A

DIFFERENT MISSING DATE OF JULY 3, 2011 than date posted in above article :



Cynthia Bastain is one of those people. Her husband, Randy Bastain, ran away July 3. His whereabouts have since then been unknown.

Bastain says, "It means a lot to have publicity, and to find him. Cause we need to find him."

She hopes publicity of her husband's disappearance will lead to clues of his whereabouts.

"Maybe, you know, if someone [has seen] him they'll contact someone and tell them where they [saw] him at so we have some evidence to where we can go search."

VIEW VIDEO AT THIS LINK

http://tristatehomepage.com/search-fulltext?nxd_id...








Please note that tarot will pick up TRENDS /VIBRATIONS of PAST PRESENT AND FUTURE - it will pick up anything that is 'out there'true news or false news - either way it can throw light on what is 'in the air' - please bear this in mind when you are reading the insights.


It is very important that 'readers' of the TAROT understand this, therefore one has to be very discerning when reading. Media news can put out stories that are not factual or are pre -mediated but Tarot can pick that up. It does,nt mean that tarot is wrong, it shows tarot can see what might be suggested. However when writing the tarot it may be taken as fact.

TAROT CANNOT BE CONSIDERED AS 100 PER CENT ACCURATE.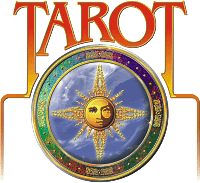 RANDY BASTAIN
« Thread Started 16 JULY 2011 at 22:35 »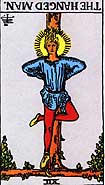 Unfortunately there appears to be no clear picture of Randy who went missing recently.
Because it is difficult to determine which date Randy went missing I cast a general tarot and received the Magician which shows someone going in the direction of possible cliffs near water. There is plenty of vegetation there and a 'north south line' but initially previous to that would be a North West direction also with cliffs nearby. Im not sure of the terrain so I cannot say whether or not this is the case. However, it just simply shows him going off with a few bits and pieces with him as the Fool always has that pictorially. I see some caution required at the time however, because there is a warning dog at the feet of the Fool card and there might have been some caution to take on board taking off like that.
However, it basically just sees him going off into the Landscape but there also seems something deceptive about it all as well. Thats what it might appear on the surface but perhaps theres more to it. I am wondering if Randy had some problems at work or with business?? Part of the journey on this card sees him going towards a trailer or a place to be on his own. I seem to think he had a choice about something and this could be about duty or love that he had to choose between but I do see him taking time out here or attempting to visit someone he was 'thinking about'.
It could be an older male in the picture somewhere, maybe it was to 'lay down the law' . However, because the dates were conflicting I cast the tarot for 3rd July and received the Hanged man which tells me there is water in the tarot but that this man is not in water. In fact it seems to me that he is in some form of suspension . I see that the Death card is inverted here and it was said that Randy had a machete on him.
I am seeing him near terrain of land and water but feeling as though he was very angry about something and totally lost control. That is what happens when temperence is inverted. Had someone been stalking where he lived? or perhaps there was a stalker, or some kind of problems within the family even including a mother and father? Im not quite sure but I will look at the other cards and see if a better picture can emerge. He might even have been having problems with his boss and if not a non biological father? I did seem to see someone older.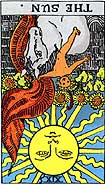 I would not accuse anyone of drugs or alchohol but wonder if Randy was susceptible to it or had some? There could be a bad combination if he had. The Sun shows me negative family vibes here and him being near a wall or even in a basement or near a basement or somewhere there is not much light. A patch of greenery is often in this card and even sometimes a garden of sorts but it seems to me that without any direction on this card he is 'south' but this could mean 'under something' . The sun is also a travelling card and may suggest he actually did,nt go very far away from the family home, so I will mention this. I dont think anyones spotted him for some reason.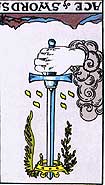 Tarot seems to indicate that Randy will be found under a month. I think with The Magician the right way up like that , someone knows how to 'work the system' at least they think they do but unfortunately any deceit in a matter will in fact be found out and if it is the case that something is awry here, then they are the master of their own fate. I am feeling there is a possible drug element here and that can affect the respiration and it does seem that two people have had one enormous quarrel also. Randy may be mislaid for a 'time' but he will be found I hope within the month at least that is the indication that I have from tarot. The Ace gives us a ONE for an area, name of a route or timing or distance. I think this is between three people or concerns three people and someone will come forward about something . This man needed some peace and quiet. East is normally the direction for Swords, but when it is reversed we have to look west as well as East. It is never easy to discern the reverse card but we do know he might have set out North West so maybe it might help.
I hope Randy is ok but I feel there is some form of 'injustice' here with his situation. Meanwhile, I cannot promise that tarot has all its information correct. This is a brief overview on the information that has been given and I will review it if Randy is not found or I have any afterthoughts. I would remind you that Tarot is Past Present and future and can pull up information from any of those epochs of time so it may not all be current information or future information but what has gone before. Unfortunately we have to take it as we find it and hope that it casts some kind of assistance if any. Please go to factual sources for other information for concrete news and facts.
EMPATHY




http://tristatehomepage.com/fulltext?nxd_id=286337


Evansville Police say a dead body was found in the woods.
It was found around 8 p.m. Monday night 200 yards behind the Career and Tech Center off the Lynch Road.
Police say a man on a 4 wheeler found it hanging from a tree.
According to police the body is so badly decomposed they can not tell if it is a man or a woman.
An autopsy is scheduled on Tuesday.
Local 7 News spoke with Chris Bastain, whose uncle Randy Bastain has been missing July 3rd.
Chris suspects that this body might be his uncle's because they found his van on the 4th of July at Fares and Diamond.
There are railroad tracks and trails that lead to the area where the body was found tonight.
Of course, this has not been confirmed.
We will continue to follow this story and bring you more information as we get it

UPDATED NEWS 19 JULY 2011
BODY IDENTIFIED AS RANDY BASTAIN & RULED SUICIDE:
The Vanderburgh County Coroner's Office has identified the body found in a wooded area Monday evening as 35-year-old Randy Bastain of Evansville.
Bastain's death was a suicide, according to a report filed Tuesday morning by the coroner's office. An autopsy is planned for this afternoon.
The coroner ruled Bastain's death as having happened July 4.
http://www.courierpress.com/news/2011/jul/18/body/
FURTHER NEWS DATED 19 JULY 2011
http://www.wfie.com/story/15108043/coror....ttype=printable

EVANSVILLE, IN (WFIE) - -

Vanderburgh County Coroner Annie Groves has confirmed the identity of the Evansville body found Monday night in the woods.

On Monday night just after eight p.m., police say an individual contacted them saying they had discovered a body in a wooded area while riding their four-wheeler.

Police say the body was found hanging in a tree near the Career and Technical Center on Lynch Road.

Groves tells 14 News that the victim is 35-year-old Randy Bastain. She says the apparent suicide by hanging could have occurred as early as July 4.

The family of Randy Bastain says they are setting up a fund at Integra Bank. Since the death appears to be suicide, they believe insurance will not cover funeral expenses.

Funds will help care for Bastain's family as well.



UPDATED NEWS 20 JULY 2011





http://isurfhopkins.com/local/12002-body....as-suicide.html



Members of Bastain's family have since stated that his out-of-character behavior and unfortunate actions may have been a result of

job and family-related stress, as well as unsafe alcohol and cough syrup usage.


In Memory of Randy Bastain.


Randy Lee Bastain
Evansville, Indiana
Randy Lee Bastain, 35, of Evansville passed away Monday, July 4, 2011.
He was a supervisor in the thermoforming department at Berry Plastics for 11 years.


Published in Courier Press on July 21, 2011
http://www.legacy.com/guestbook/courierp....2661262&page=10
Below a recent report.
http://www.courierpress.com/news/2011/jul/18/body/