BILLINGS - A Billings man is now considered a missing person. 19-year-old Timothy Roundstone Junior, has not been seen or heard from for ten days.
Monday, Billings police entered him as a missing person under the federal guidelines of "Suzanne's Law" which is an alternate category for individuals age 18 to 21 who do not fit the standard criteria needed to be listed nationally as "missing".
A search this past weekend, organized by his family, turned up no leads.
Police continue to investigate. If you have any information please contact the Billings Police Department.



Please note that tarot will pick up TRENDS /VIBRATIONS of PAST PRESENT AND FUTURE - it will pick up anything that is 'out there'true news or false news - either way it can throw light on what is 'in the air' - please bear this in mind when you are reading the insights.



It is very important that 'readers' of the TAROT understand this, therefore one has to be very discerning when reading. Media news can put out stories that are not factual or are pre -mediated but Tarot can pick that up. It does,nt mean that tarot is wrong, it shows tarot can see what might be suggested. However when writing the tarot it may be taken as fact.

TAROT CANNOT BE CONSIDERED AS 100 PER CENT ACCURATE.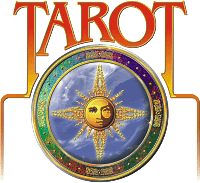 TIMOTHY ROUNDSTONE JNR
« Thread Started 2ND FEBRUARY 2011 at 21:45 »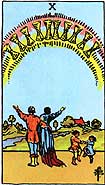 This young man Timothy Roundstone disappeared on 19 November 2010. I am looking at tarot to see if it can help but would remind readers that tarot is not 100 per cent accurate and only gives glimpses from past present and future. This is not a detailed reading it is a general synopsis.
The first card I have for Timothy is a family card showing the family home which gives us immediately that he was going to the family home. This has already been reported to be the case. We know therefore tarot is on track. Cups generally give an initial direction of WEST . The next card that we have is the Page of Cups which gives an 'unexpected' happening. Pages are messages and they are also offers of help in a situation and represent also being near water, or getting an invitation to go somewhere near water or to clear up an emotional concern.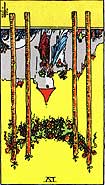 This card is a building and this card represents just that or a home, it is not upright and suggests that if he has not reached 'home' he is about the distance of '4' from his home. Alternatively if he has reached a building then he could be 'under it' meaning basement and foundations. So either one can apply and so can an offer to go to a building come into this.

We know he is in one, under one or near one.

I need to point out about the Page of cups that it is an effeminate card and I did see a kind of 'social invitation' on that. This

four of wands is also a home

or place that has had some 'work done to it' or someplace that is not complete perhaps in structure it can also show a negative feeling towards the home also which I have to mention because, the home shows the reunion of people and this reversed shows there is a problem with that and perhaps some kind of angst between him and his home.
The next card is the five of Wands which shows a group of people maybe even a gang of youths in a sport environment which is South and North. These cards do lean more to the North then the South but I have to mention both. This might indicate also quarrels and distress. The Page of cups might be someone who has been very deceptive and might be someone close to Timothy often described as friend or close colleague. For some reasons I am seeing litigation and legal proceedings with the law, tribunals etc here. That could be quarrels about money but this card is also brutish and quite violent so it seems to me that he was set upon over a money issue and perhaps someone offered to help him and it turned out quite differently. Maybe as many as a group of five around him here and Five of wands is a fire card and some nasty little situation. This does not on the surface look great as it can mean he was attacked.
Six of Wands would show someone on their way to town. So we see water/agriculture/

a building

/ and going towards town/market.

North primarily but South included.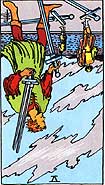 I have five of Swords for when Timothy will be found. Number 5 being the operative number here. SWORDS are months and one would say

UNDER five months.
Though East is mentioned on this card the main idea is North. The five of swords shows two people in particular who may find Timothy in the time slot given. Bear in mind that water is in this card as upright someone is defeated by water. The following card shows a person unprotected in an environment which again seems to be water and clinging to the side of a shoreline or waterline. I would imagine this sounds unfortunate but optimistically we could take the main part of this card to say that

Timothy will be found under 5 months

or within the figure of a five. Five miles or five pertaining to distance or time.
My thoughts go out to Timothy and I hope somehow this is not an unhappy ending however, the signs so far are a little negative. Tarot is not 100 per cent accurate and time will tell if it has helped or not in recovering Timothy.
Please remember this is just a BRIEF look at the situation and some details may not apply in full.
Empathy.


UPDATE NEWS - 20 MARCH 2011


I have other posts on this case that show that tarot was very close.

Meanwhile the Tarot report showed Timothy near a building or under one not far from home.
He was found under five months and tarot is correct in that.

I am not sure why I saw waterline/shoreline in the find card but in the main card it showed us the truth. More details are needed to establish the situation and I will post more on this.

I have posted my sympathies to the family and I do think of Timothy on this very sad day.

Empathy.
http://www.kxlh.com/news/body-of-missing-billings-man-found/
Body of missing Billings man found

Posted: Mar 19, 2011 7:36 PM by KTVQ (Billings)


A missing Billings man was found dead on Saturday, four months after being reported missing.

Detective Captain T.J. Veladic told Montana's News Station that the body of 21-year-old Timothy Roundstone was found at 911 North 19th Street in the overgrown back yard of the home.

Roundstone was last seen leaving a party in this area, about three blocks from his own home.

Two residents were inside the home when the body was discovered by a survey crew at the residence.

They were interviewed by detectives.

Leiutenant R.D. Harper said that an autopsy would be conducted Monday to determine the cause of death.

(Initial Report) The Billings Police Department is asking the community for their help for any information or tips as to Timothy Roundstone's whereabouts, along with any information about his activities prior to being reported missing.

Timothy Roundstone, 20, was last seen in the area of N.19th Street and Burnstead Drive on the evening of Friday, November 19, 2010 where he left a party and was supposedly walking home to the area of N.15th Street and 6th Avenue N.

Roundstone is a Native American male, 5' 5", 130 pounds, thin build, short black hair and wears dark rimmed glasses. Roundstone as last seen wearing a slate blue and grey winter jacket, faded blue jeans, a grey stocking cap and black/blue/white tennis shoes.

The Detective Division has followed up on many leads, but has no new information on this case.

Anyone with any information is asked to please contact Detective Denise Baum (406) 657-8468 or the Billings Police Department Detective Division at (406) 657-8473.