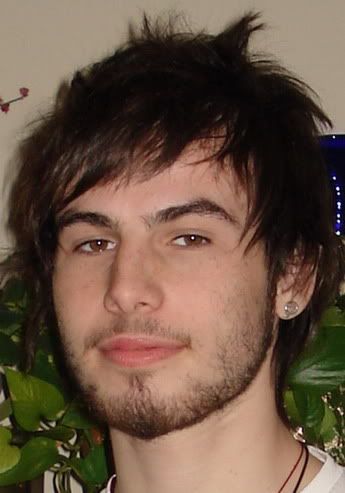 Shaun Mcdonald-Mclaughlin
Shaun was last seen on March 12, 2010 leaving a friends house he was staying at for three weeks in Burnaby BC. He told his friend he was going to see his mother in Coquitlam BC (he did not have a car so it is assumed he was walking and then had intentions of taking public transportation). He never arrived at his mothers house and there has been no activity on his bank account. He did not use a computer or have a cell phone. He was officially reported missing in April of 2010.

Before going missing, Shaun had been struggling with depression and it was hard for him to be out in large crowds or public places. He had lost lots of weight and was not leaving his room much or eating. Most of his friends are girls, and he is a very sensitive soul. Shaun is a definite indigo star child and was very open psychicly. He was very interested in astrology and metaphysics, often participating in group crystal grids. He thought it was his duty to take on all darkness in order for all of humanity to ascend he would overcome and convert it.





I had a request to look at tarot for the above boy. Tarot is not 100 per cent please look to other sources for factual information.




Please note that tarot will pick up TRENDS /VIBRATIONS of PAST PRESENT AND FUTURE - it will pick up anything that is 'out there'true news or false news - either way it can throw light on what is 'in the air' - please bear this in mind when you are reading the insights.


It is very important that 'readers' of the TAROT understand this, therefore one has to be very discerning when reading. Media news can put out stories that are not factual or are pre -mediated but Tarot can pick that up. It does,nt mean that tarot is wrong, it shows tarot can see what might be suggested. However when writing the tarot it may be taken as fact.

TAROT CANNOT BE CONSIDERED AS

100 PER CENT ACCURATE

.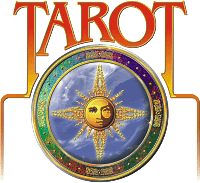 January 31, 2010 5:04 pm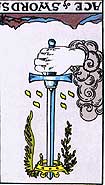 There are a lot of things to say about this card Ace of Swords and it is reversed. Tarot is going to pick up circumstances over the past present and the future. Straight away this card tells me about 'religious /Spiritual thinking and sometimes even organisations in this field. I am being told in this card that he would have to be very careful of 'forceful people' who might attempt to get him involved in this type of thing and might even be required to pay in order to belong to any organisation and it may not prove a useful thing in the long run.
This card does definately seem to show involvement in a situation even a person that is not really good for him. He might not have been asked for a committment but then have had something forced on him. This card is not really a card I would have associated with money either but there are some overtones that someone can want your cash.
Notice that Sword going right through the crown and the vegetation off that. It may mean Marijuana /weed, not necessarily but I am just going to put up all the things I can because it might hit on something. This card may even show that he might have wanted to 'drop out' entirely from things he has been doing, people can change careers on this card so its an indication that he might have wanted 'out' of what he was doing. His mindset is to get involved overmuch in spiritual matters but it seems to me that someone or even some situation could have taken advantage of that.
Also this card can tells us about alternative type of health care and medication ( maybe the marijuana) here and it is telling us that if anyone has provided something to him he should check what it is he is taking because on this card YOU ARE THE MASTER OF YOUR OWN FATE.
This card is reversed though it does give us East, reversed I say West. He would have been going East towards his mothers so that would make sense as it is also linked to the Fool card which shows someone on their way, on a journey. I also see some baggage with him, ie some things he was taking with him on this journey.
The fool links to open spaces and just setting out and so does the Ace of Swords its a move forward. However remember that the Ace is upside down and is going to affect the elements on it. It turns that Fool upside down as well and his baggage and wallet and things belonging to him may be lost. Again though there does not appear to be an 'open thief' on this card it makes you wonder why if he has things with him that he seems to 'lose them'. The Fool card reversed is in some way halting him. Someone could have come up behind him without warning.
There does seem in the Ace of Swords reversed to be a conflict of some kind possibly even some slander and injustice that I feel in this card. He may have decided to do something he normally would,nt and this card would have advised against things within the Ace of Wands. I hope this is not injections or anything or medication. Tarot may jumble up messages here and not in the right order but again will press on and show you what I am getting. There are hindrances that I can see.
There may not necessarily be nasty things here, it could just be Shaun deciding to 'leave a lot of baggage' behind even a way of life for other 'pastures'. All possibilities .
He may have been victimised or even bullied there could be self destruction here , tyranny or even rejection.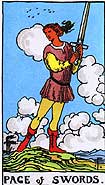 The Page of swords does,nt really give us a direction. but Burnaby Mountain Golf Course could represent The Page of Swords as its renowned for Golfing or where someone 'swings a stick'. The stick sometimes is a gun but Im asking for location here and have to try to trust tarot. I see this person in the card seems to be facing East but 'looking back to the west'.? The Ace of Swords shows somebody who is having trouble breathing because when its reversed there seems to be No Air.
That may not help with location and the Page of Swords, but Page of Swords we link to Hills normally and Railways. I dont see one on the Map that would link near the Golf course. The Golf course could be wrong but I see it would be on the way to his Mums house so it could be worth that mention. The 10 of Swords prior to the Page is definately EAST so Im going to plump for East but somehow looking West. Page of Swords can link to the Knight which is sometimes a very brusque person and someone who can even be spying or watching.
The Knight never hangs around for long as a rule. They leave the scene. The Page would be described as a dark eye dark hair and even sometimes dark skinned youth so someone up to around 26 years old. I dont know if this is someone else I see here. In the 10 of swords we would have a riverbank and a path next to it but muddy/earth and some kind of leaflets Im seeing here for some reason or book. There may be problems with the back brain or neurological system. The Page of Swords and the 10 of swords may give us some form of location and its East primarily at the Golf course but asking to look back to the West a little. THe Page is number 11 so I give that.
I wonder about whether there is a stranger around Shaun or whether this is a 'so called friend'. The Fool is connected to the Page of Wands also and this is showing me an open expanse of ground where 'tourists' might go or people might go, might be a couple of buildings around and thats why I think Golf Course. Also its for park areas too and there is a musical element Im sensing. Someone plays guitar? Also The Fool is giving NORTH WEST.. So we know he did not go south but more to the North aiming for the East and coming from the WEST.
With the Page of swors is student/teacher or mentor/mentee relationship. I dont know if Shaun was actually going to turn back to collect something. I also think there is something about a message here.
I also leave this about the Page of Swords A lithe, active figure holds a sword upright in both hands, while in the act of swift walking. He is passing over rugged land, and about his way the clouds are collocated wildly. He is alert and lithe, looking this way and that, as if an expected enemy might appear at any moment. This is connected to where he is located and there is a HILL.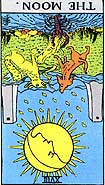 Asking when Shaun will be found I have number 18 and the Moon. I am getting A possible 'bridge' here or two upright stone pillars and water. But the card is linked to Cancer and Cancer is normally late June/July I dont have a year unless the 11 on the Page of Swords is useful. The Moon is an intoxicating card it just shows illusions and very strange situatoins and it also links to his Mother.
He wants his mother to know something ? When this card is the right way up it can show a person passing but it isnt upside down and I wonder if Shaun is alive he is linked to some kind of spiritual organisation. Maybe there was a pick up near the Golf course I just cannot be sure and tarot is not 100 per cent accurate it can just throw out many ideas and its then being very discerning when you read. However, maybe he wants his mum to know he has not passed over or that he is 'not that far away from home' ??
I wish I could be more positive about when he will be found but we have some things to consider here in this tarot. It will be a little jumbled, tarot loves to to throw all its bag of sweets down at once and watch me try to pick them up, but I hope somehow there is something here that might help. I definately will look again once I have another read through. Page of Swords are places of AIR - airports often figure too so we must,nt get stuck on just one idea. There is something about 9 birds. Nine planes??? literally or a name? I dont know. We do have some directions that may help.
The Fool card is also linked to CAMPUS's therefore all the campus where he was being educated should be checked absolutely thoroughly. .
Empathy.