http://www.helpfindmychild.net/lisset-soto-salinas

Have You Seen Lisset Soto Salinas ?
Case Type: Endangered Missing
Missing Date: Thursday 14th October 2010
Missing From: La Paz Baja California Sur
Missing Country: Mexico
Sex: Female
DOB: 19/Nov/2001
Age Now: 9 Lisset Soto Salinas
Specific Details:
Hair: n/a Eye Color: dark brown
Height: 1.20 meter-47 inches
Weight: n/a
Race: Mexican language: Spanish Castilian


Special Facts: TIENE OJERAS BIEN MARCADAS DESDE SU NACIMIENTO.

Has dark circles under her eyes prominent since birth



HFMC International Searching
Known Circumstances:

Interpol Yellow Alert

http://tiny.cc/qsrpi
If you have any information on Lisset Soto Salinas please contact the official numbers immediately. Alternatively, you can e-mail Help Find My Child Charity in strictest confidence - we will make sure your information is passed on to the relevant places.



Please note that tarot will pick up TRENDS /VIBRATIONS of PAST PRESENT AND FUTURE - it will pick up anything that is 'out there'true news or false news - either way it can throw light on what is 'in the air' - please bear this in mind when you are reading the insights.



It is very important that 'readers' of the TAROT understand this, therefore one has to be very discerning when reading. Media news can put out stories that are not factual or are pre -mediated but Tarot can pick that up. It does,nt mean that tarot is wrong, it shows tarot can see what might be suggested. However when writing the tarot it may be taken as fact.

TAROT CANNOT BE CONSIDERED AS 100 PER CENT ACCURATE.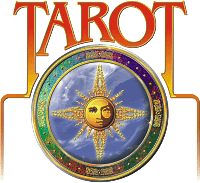 LISSET SOTO SALINAS
« Thread Started 23 January 2011 at 17:11 »



I have been asked to look at tarot for Lisset and what may have happened to her the day she disappeared.

Please read all notes about the tarot on the blogger but refer to other sources for factual information. Tarot is not 100 per cent and covers events in glimpses for past present and future.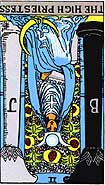 The first card I have for Lisset is the High Priestess reversed. First you will note there are two initials on this card B and a J.
Sometimes these initials can be for people or places and are often very useful. When this card is reversed it tells us that hidden information has become available so some facts are known about Lissets disappearance. The Magician card shows disappearance in the card prior to the High Priestess. Following we have the Empress which is reversed. The Magician and the Empress card can be connected to the parents of the child. It may be because of or through the parents that the child has been taken? Though there is mention of an Suv following this child I do not see a car in any three of these cards whatsoever. That does,nt mean it is not truthful, it just means that tarot has,nt seen that but is linking the situation more to the parents though for some reason I cannot say why that is. The High Priestess can hide all her information and only give you a little bit, but the card is reversed which is basically saying to us that the truth is in front of us and if we cant see it then its our own fault. I feel there is some link to 28 days but I am not sure what this could refer to.

The Empress reverse shows mother figure being unavailable or a lack of nurturing, away from mother and home. We can establish that this child was not at home at the time. The High Priestess is also a number 2 card which can represent duality and that is possible that two people are considered connected. I see wild and destructive energy from a female here , hostility and some kind of superficiality about things. Basically a selfish ruthless woman. I suppose it can be a man, but I have always thought of the High Priestess as female. Again Im being told that nothing is hidden here and the Moon is in these cards and seems to point to a mother figure.

Im seeing coldness and insincerity and someone withholding some other secrets or knowledge that they should have given but have not. The person is dark haired. Im also seeing something about a Monday here though this child disappeared on a Thursday.

There may be a male in the picture who has tried every trick in the book to create illusions but those illusions began to fail. I am not quite sure what this is about at the moment. I see a travelling person even though I did not see a car perhaps this could actually fall into that category but the Magician is often linked to a type of father figure as they can be known as the 'seed' . They might wear something unusual around their waist perhaps a belt that is a little different to normal? I see manipulative words and actions and it doesnt seem that things have been worked out to plan and risks have been taken here but masculine energy used for destructive purposes so perhaps there is a male here who has picked this child up. I see him connected to a house with a number 2.

Maybe he went to pick her up because she got off the bus? That would,nt make sense though to the story that we have as it is assumed that Lisset told her mother she got off the bus and was being followed by the SUV. Perhaps tarot has got this a bit askew? However, though Tarot did not see a car it does see some kind of travelling person but though I would have thought Male we still have this dark haired woman in the picture.

This could be falling into hands that are untrustworthy often also the Empress smothers people but it just depends in what respect.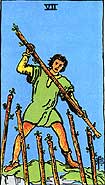 I link this child to a HILL when asking where she is. I also see the need to stand up for oneself in the face of adversity here.I have a number 7 on this card and fire connected as well as action therefore the name of the place where this girl could be may be linked to names that are like fire also somewhere on the border of two places, note the two shoes in the card.
This child according to this card is SOUTH. 8 of wands shows rurality hill stream and fields and a house in the distant on a hill. Though it is not ALWAYS the case - its possible there is an airfield not far away. If a man has taken her he feels he has the 'vantage' point in something.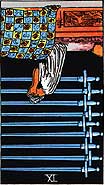 I have a 9 of swords in respect to when Lissett might be found - it may be under 9 months with this card reversed and generally it does seem to speak of a catastrophe adverted, however only time will tell in that respect. I am also being given 'foundations' for some reason and Im going to leave that also.

Please remember tarot is not 100 per cent. I hope always for the recovery of missing children and that Lisset will be one of them.

Empathy.