Have You Seen Kayla May Berg ?
Case Type: Endangered Missing
Missing Date: Tuesday 11th August 2009
Missing From: Antigo Wisconsin
Missing Country: USA
Sex: Female
DOB: 29/Aug/1993
Age Now: 17 Kayla May Berg
Specific Details:
Hair: Brown Eye Color: Brown
Height: 5' 2" (157cm) Weight: 108lbs (49kg)
Race: White language: n/a
Special Facts: Kayla's ears and navel are pierced. She has a scar on the right side of her nose and a scar on her right shin.
HFMC International Searching


http://www.helpfindmychild.net/kayla-berg

Known Circumstances:

Kayla was dropped off during the evening hours of August 11th by a friend at a residence near Colonial Manor, 1010 E. Wausau Ave., where she planned to meet another friend. She has not been heard from since. She was wearing jeans, a T-shirt and a dark blue hooded sweatshirt at the time.

ANYONE HAVING INFORMATION SHOULD CONTACT
National Center for Missing & Exploited Children
1-800-843-5678 (1-800-THE-LOST)
Antigo Police Department (Wisconsin) 1-715-627-6411
or Langlande County Crimestoppers: 627-NAIL or Marathon County Sheriff's Department at 261-1200
If you have any information on Kayla May Berg please contact the official numbers immediately. Alternatively, you can e-mail Help Find My Child Charity in strictest confidence - we will make sure your information is passed on to the relevant places.



Please note that tarot will pick up TRENDS /VIBRATIONS of PAST PRESENT AND FUTURE - it will pick up anything that is 'out there'true news or false news - either way it can throw light on what is 'in the air' - please bear this in mind when you are reading the insights.


It is very important that 'readers' of the TAROT understand this, therefore one has to be very discerning when reading. Media news can put out stories that are not factual or are pre -mediated but Tarot can pick that up. It does,nt mean that tarot is wrong, it shows tarot can see what might be suggested. However when writing the tarot it may be taken as fact.
Please always read the following

ABOUT TAROT ON THIS SITE
which is a useful article in respect of all the Tarot printed for Missing people/children.
TAROT CANNOT BE CONSIDERED AS 100 PER CENT ACCURATE.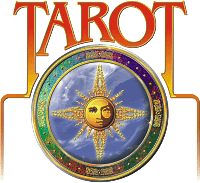 KAYLA MAY BERG
« Thread Started 23 January 2011 at 15:17 »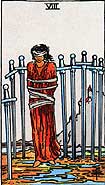 There is a request here on blogger asking for any thoughts tarot may have on Kayla's disappearance. Tarot is not 100 per cent accurate, please read the notes on the blogger about what tarot can and cannot do. Please look to other sources of information for facts about the case.
My first card for Kayla looks pretty obvious. A situation where a person cannot feel anything but trapped. Unable to move sidewards backwards or forwards, sometimes thought of as a hostage situation othertimes something of a persons own making through their thinking. The card previously however shows sneaky motives in a 7 of swords and two others who may have seen this girl walking away. The 7 of swords also shows someone being 'thieved' or that there is a thief in the vicinity who walks away in plain view and others do not do anything maybe either because they are not suspicious or they turn a blind eye and either case can apply. The next card would show a lot of worry and guilt attached and can be a very unhappy card mentally. So we either have this young girl being taken away by someone or a situation she has put herself in.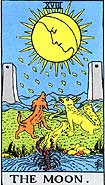 I ask where this child is now and I have a link to the 'mother' in this card. I have no idea why that should come up. The moon can show that someone has 'passed' also though its not strictly true. There are two tower buildings, possibly apartment blocks in this card, sometimes its even a card that can be used for New York but take that lightly. I see in this card that we are linked directly to home so I would have thought this child is within the vicinity of where she used to live.
I do see a lot of 'illusions' around this girl so Im feeling that some things have been hidden or not spoken about. I am not sure what the full details of Kayla are but there might have been things bothering her in the family and maybe its possible the family do not know, but I get 'because of the mother' in this card is the link to where this girl may be. That is not judgemental incidentally as this can really mean a lot of things that could have created the problem.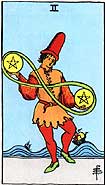 Two of pentacles gives us a link near to water but asking when Kayla will be found pentacles are known as years so I would have thought within two years. I see that this case is one step forward and two back so it will be stop and start all the way to finding this girl reasons being that some leads may come up and then are abandoned.
I wish the very best for Kayla and that her family do get news of her and a happy ending.
Please remember tarot is not 100 per cent accurate.
Empathy.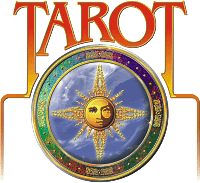 KAYLA MAY BERG

UPDATED 12TH JUNE 2012

This update should be read in conjunction with the original reading above as it is an expansion of the cards already posted.
There are very many tasks to complete on the blogger including going over the cases and updating as well as hoping to get maps installed of possible areas. Dee looks after the Maps and outlines everything from Tarot attempting to show the areas that Tarot is talking about. I hope to try to get this done for Kayla but first I want to see what else I can pull out for her.

It does seem very obvious to me that there has been some kind of argument in our first card so Kayla must have been involved in some kind of ' set - too' with someone else or perhaps even three people here and some kind of painful break up possibly of a relationship. The sneaky element does show two other people that know things or stand and watch as either someone walks away or is 'taken' somewhere or tries to run away. Water Rock and stones can figure so a body of water could be in the vicinity. I feel like there are 'rogues' in the picture. I am also seeing a 'bedroom'here as I seem to see windows or rooms that are up high .I actually see someone who is a bit mentally disturbed? a lot of depression and meloncholy?

East comes up but so does West and at some point gives me impressions of hills and mountains, barns and storehouses but also places like Libraries and studies, the walls of houses, the hallway or ,playrooms, chests, drawers, places where money is stored or kept, perhaps like a Bank or purses, wallets. Tarot tries to describe the name of places and this is the only way it can do it almost like a 'sounds like'.

The Number 8 may relate to a route or even problems over the period of 8 months. I see some kind of problems with the nervous system someone who might have been 'tied up' literally or blindfolded or maybe they were just 'blind to the situation'? not sure what to do?

Airports/railways can be in the vicinity? Drugs can come up and I just feel like someone had a kind of plan of action here or were trying to work out something where they could get the better of the situation. But there just seems to be some kind of conflict or crisis that I cant fail to notice in these cards. Feeling trapped and stuck perhaps in a relationship? I also sense being paralysed and I dont know if that is for real or whether its just the mind freezing over.
Its just that sense of a feeling of betrayal and being afraid to get out of a situation that sits so strong. There is some kind of idea of a move or relocation but that would mean away from people we know but I wonder if it was a plan for the future? but a lot of stress and worry seem to come through.

Im seeing North West and a lot of water like beaches, coastlines, seasides, oceans rivers and the number 18 is here. Anywhere that is either actually water, fishponds etc, boggy marshes, lakes, streams come up but so does a church or a church element and I would have expected that to be as in a name? but its a sense of retreat or even a holy place?
I am seeing drugs again and their usage someone might even have been dependent on them?

Sedge grass, and the word or colour of Gold. I seem to see her with a man and I think she went to a house with a man. He has cancer attached to him so for some reason it seems like a 'family' home or connected to family. I could be wrong of course. The idea is being hidden or secluded and I see her with this man on their own. Off the beaten track, perhaps hills or somewhere with a view but though North comes through I am having a connection South too.

The number 2 is important here and might be a route and Im seeing bikes or some form of bike? not sure if that describes a name but also two circles or a circle? the word BANK again come up here. This is generally a 2 year card and one would have thought news of Kayla would have come after two years but clearly she has not yet been found. That would have been 2011 if Kayla disappeared in 2009. Here I seem to see 'water' again.

Farms come up here, gardens, fences,walls, gates. Valleys and trees, parks, Barren fields, wood stores, barns and places where wild animals might roam or where people might keep a boat as there is water here somewhere. Sometimes Tarot means a person can be found in timing from the date it was written and that was in January 2011 so that could take us up to 2013 if it was two years but I feel like she has been hidden and concealed and information has been protected somehow.

Churches can come up and this card can tell us about bones and skeletal structures so I just wonder whether there are churchyards in the vicinity or not? I am not sure if any of this information will be useful or how accurately I have been able to convey it but I hope something is useful . If I think of anything else I will post it.

Empathy.



Dee has compiled a map which OUTLINES all the areas that Tarot may be touching on or may be describing. I have left the link below the Icon. Please bear in mind that this is not guaranteed and Tarot can mean somewhere else entirely.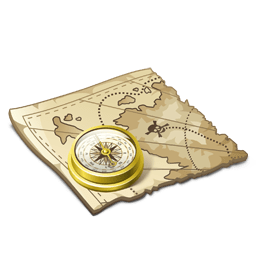 CLICK LINK BELOW FOR TAROT MAP
http://goo.gl/maps/SIS0
UPDATED 20TH FEBRUARY 2013
Dec 22, 2012 –

HELP THE FBI ! SHARE THIS VIDEO... KAYLA MAY BERG August 11, 2009 Antigo, Wisconsin REWARD_ The FBI is offering a $20000 reward ...
UPDATED 20TH OCTOBER 2016
There has been much talk about a Video as most will know but I note that the Police are now feeling it has no connection.