MISSING teenager Amy Fitzpatrick's family has been hit by a second tragedy, with the death of Amy's first cousin, John Kenny, in his Finglas apartment at the age of just 24.

He was found dead in his home in Charlestown on Monday morning after suffering a suspected brain haemorrhage during the night.

His devastated mother Christine learned of his death just hours before she was to meet former Taoiseach Bertie Ahern to talk about niece Amy's case.

Headaches

John had been suffering headaches for a number of weeks but never told his parents, only his flatmate.

John had a couple of drinks on Sunday night and was talking on the phone with a friend till about 3.30am.

His flatmate found him dead in his bed the next morning. John was described by his dad Billy as "one of the best of them".

Christine has been at the forefront of efforts to locate Amy (15) since she went missing in Spain last year.


The teenager has not been seen since she left her friend's house on New Year's Day to walk to her home just outside Fuengirola.

Along with other family members, Christine presented a petition of 20,000 signatures to the EU Commission office in Dublin in July last year.

The petition called for the introduction of a system that would alert all EU States when children go missing.

- Cormac Murphy
Please note that tarot will pick up

TRENDS /VIBRATIONS

of

PAST PRESENT AND FUTURE

- it will pick up anything that is 'out there' true news or false news - either way it can throw light on what is 'in the air' - please bear this in mind when you are reading the insights.

It is very important that 'readers' of the blog understand this, therefore one has to be very discerning when reading. Media news can put out stories that are not factual or are pre -mediated but Tarot can pick that up. It does,nt mean that tarot is wrong, it shows tarot can see what might be suggested. However when writing the tarot it may be taken as fact.

Tarot does not have all the answers or claim to solve issues. All it can do is show what it feels may be of USE or point out possibilities.

Please always read the following

ABOUT TAROT ON THIS SITE

which is a useful article in respect of all the Tarot printed for Missing people/children.

TAROT CANNOT BE CONSIDERED AS

100 PER CENT ACCURATE BY LAW.
AMY FITZPATRICK
« Mar 3, 2009, 15:52 »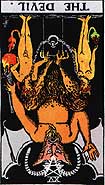 This card is a 15 number, this child is 15 curious and this card is reversed not 15 anymore.

I am as honest as I can be when I do the tarot and all the pictures I see of this girl are pouting in a sexy way its only fun is,nt it, but not everyone would think so, because it shows that Amy is in that age where she is aware of herself and probably was a show off in a very subtle or even not so subtle way this can cause girls of this age LOTS of trouble because they grow up too quickly.

Now I have had this card reversed and believe me when I say, Amy will NEVER put on that kind of personality again.
This card seems to insinuate that she rejects that this card can suggest a fatality...because there is a weapon in the upright card. The weapon can be an actual weapon or a males 'you know what' so we are talking sex here. Its the very first thing I saw as soon as I saw this picture and others.
I had better add that fatality can mean death, but it does,nt have to be, what it can suggest is a fatal situation that can make a person think and change their ways.

This is not a great card because it is all about chance for good or for evil...who got the chance? Thats the question.

This card can suggest being reeled in by someone dangerous and against the odds perhaps being able to get out of it. So some kind of trap initially that the person fell into.
This card should give Amy a sense of change and liberation, should have allowed her to see where those changes needed to be made in order to overcome them. So she may have been involved in something but was in denial about it or someone is anyway.

This girl got very drunk as far as I can see its like she was led down a road and might have been violently ill through it. There may have been attempted rape in this case and this girl might have escaped from it. The man involved thinks he wont get caught.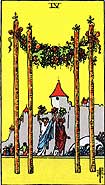 This card is the four of wands - weeks - I asked if Amy was still with us and I was given a homecard and perhaps a baby as well.

We shall see how this transpires.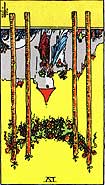 Someone may not be reporting that Amy could have been found. According to this card Amy has other plans for her security and basically is unready to let anyone know, or SOMEONE is,nt ready which creates an inaction for any link to the home which you can see above is upside down.

I am therefore assuming she could be alive? but not wishing to come clean about it. Something about shaky relationships here.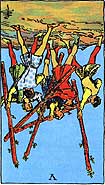 There could be a tribunal/lawsuits here,situation might get a bit nasty...I think there needs to be some kind of change of plan about looking for her I have a card with a 5 on it a very tricky situation here that I can see in 5 perhaps 5 weeks?

Im wondering if she is found through a quarrel or a dispute because some kind of argument/quarrel appears here and it seems to be an advantage to her being found...we shall see.
Just looking at this picture..I can see that not enough searching is being done for this girl, people have not tried hard enough to find her for what reason I am not sure...but when it comes to being found, she wont stand out...so more effort needs to be applied in order to find her.

This girl may have been held in a building. The tower has given me this.

Im getting a lot of thoughts coming through so I think you had better read these cards as past present and future theres too much here girl is left in a building by someone ? because the other person was afraid they dont want to tell the truth about it worried what might happen to them theres a few lies here somehow, I even see some idea of scam but dont know why yet someone hoping to have got some money here or some kind of a ransom not sure but this is getting a bit murkier I see this girl perhaps on a fork in the road I dont know what point this is at I think she had a threatening situation but I still think she managed to get away from that and use a calm head.
The five of wands that I received could upright, pictorial represent five youths but they were reversed so perhaps tarot tried to tell us about this idea, but as they are reversed I cant see that they were successful which seems to void them as people very interesting the thing is, the fighting people gave up so Im not sure if this occurred if the five indeed is a gang of youths because they dont appear to 'be there' what appears to be there is a fight given up for something as in a situation and perhaps not people being described.

In my tarot the question I asked to raise the five of wands reversed was whether she will be found and it indicated that searching was not enough right now, that a search would have to be made with more determination and effort in order to succeed
I have just looked at a report from Amy which suggests that she was bullied at school, did not like spain and spent days at her friends house.

It seems odd to me that this girl would just leave home for a couple of days randomly to just go and stay at a friends didnt she let her mother know beforehand, no it does not seem so. Therefore her whole life there would have been based on shaky relationships - now, this might indicate there is more to this case then we are seeing here that fighting could have been the bullying at school too and nobody looked into it properly or they did,nt do enough about it.

this girl may have made some decisions I dont know where the drinking has come into it, but maybe it was someone else who was drunk and not her tarot is notorious for giving information but not confirming who is who but someone was drunk that night if it was not Amy - it was a man.
The tower can also represent a broken relationship, so can the devil reversed show that someone walked away here.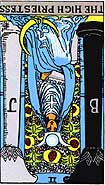 When asking if Amy is no longer with us , this card tells us that it is shallow minded to think this and to think it would be a deception.
It could also mean that a woman is telling us this.

This card tells me it is ignorance to accept superficial knowledge.
However, one thing I do see in this card is a ruthless woman. Im not quite sure how to link that in right now. Perhaps the tarot thinks I am callous to ask this question - therefore on the strength of this card I cannot confirm at the current time that Amy has passed. The moon also is connected to this card which is in reverse which seems to imply that to assume Amy was dead is a falsehood and a false accusation but this is linked to the High Priestess as the Moon connects with that card.

I have a number 2 with the High Priestess and as she is a lady of secrets which are not so secret in reverse I would imagine that two people might know a bit more about Amy then we are aware as to them she does not appear to be hidden?

We also have the number 18 with the moon which relates to the card upright and might point to an end, reversed of course seems to contradict that. We do have to take quite seriously receiving the Moon/death/Scorpio etc because they are all not particularly good signs.

I think I should say that regarding whether Amy is dead or alive one should look to the person we see in the high priestess and the king of cups as I feel that between those two cards may lie an answer.
I see that Amy is going to be found in this card. Note the number on this CUP is a five. This card represents the return of someone not seen for quite a while. Im confident this will be so.

This five because it is reversed can mean anything outside of 5 days either side or simply connected to 5 in terms of time

and of todays posting.

She WILL be found - regardless.