Authorities in the town of Orange are asking for the public's help in locating a woman who has been missing since Monday.

Samantha Ann Clarke, 19, of the Lindsay Drive area, hasn't been seen since Monday. Chief James Fenwick said the department took a report of absence on Wednesday. Fenwick said the woman told her family on Monday that she was visiting with friends and would return the following evening.

Fenwick said there are no indications of possible foul play at this time. Anyone with information is asked to call police Detective Evans Oakerson at (540) 672-1491.

http://www.myspace.com/badgirlwithalittleangel



Please note that tarot will pick up TRENDS /VIBRATIONS of PAST PRESENT AND FUTURE - it will pick up anything that is 'out there'true news or false news - either way it can throw light on what is 'in the air' - please bear this in mind when you are reading the insights.


It is very important that 'readers' of the TAROT understand this, therefore one has to be very discerning when reading. Media news can put out stories that are not factual or are pre -mediated but Tarot can pick that up. It does,nt mean that tarot is wrong, it shows tarot can see what might be suggested. However when writing the tarot it may be taken as fact.

TAROT CANNOT BE CONSIDERED AS

100 PER CENT ACCURATE.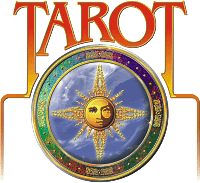 SAMANTHA CLARKE
« Thread Started 23 January 2011 at 20:49 »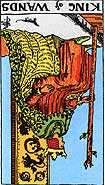 Looking to see what tarot can provide us about Samantha Clarke, first let me remind you to read the blogger notes and to bear in mind that Tarot is not 100 per cent accurate. Tarot gives a little information about the past present and future and the following information will fall into that category. Please seek factual evidence from other sources.
First I see we have a King of Wands reversed. Always think of this as the racing driver of the pack. It could be a male with red to fair hair, young for his age 35 years or older. This is someone who is always in a hurry and does not hang around very long. He may have come from another county. This person has a kind of magnetic quality and persuasive attitude and can get other people to do as he wants. People look up to him just like you would a gang leader or someone who is the most charismatic of a group and seems to be the pied piper that others just imitate or follow. I have this card first when I ask what happened with Samantha. Of course it could represent a group of people but we have to take the main character here. If not a character then the situation is very swift and dangerous or reckless behaviour is involved here. It would suggest someone in a car or someone who had one, not always the case but I do want to point that out.
Would Samantha know someone like this or perhaps come across them is the question.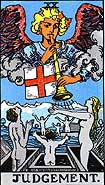 As for where Samantha may be, I have Judgement on this which often tells us that she meets someone from the past or she is connected to somewhere known to her in the past. Judgement also has a red cross on it which can suggest a wake up call as though it should be easy to trigger where she is. We also have to bear in mind with that red cross hospital buildings or health matters and situations of that kind. I do not really have a direction on the Judgement card except for that link to the past. World card is linked here also and does suggest travel, so travelling back to somewhere she knows well? Judgement can represent the 'vegetable' world and therefore greenery and green areas may be linked.
Judgement comes right after the family card, the Sun so I would expect to find her somewhere linked to her family or someone she regards as such? Samantha may have hooked up with someone from the past in a favourite haunt.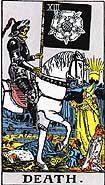 The death card represents a total transformation for somebody and I am asking tarot when Samantha is likely to be found. This card is number 13 and maybe this figure might have bearing on the WHEN question.
Death is a strange card to find on this particular question as it is almost asking us to sweep a lot of things to one side, we are looking to find Samantha yet this card seems to say 'beware of the transformation' so does that mean Samantha is recognisable or not? Im not sure. I seem to have a vehicle here also though Im not sure what bearing that has on being found at the current time.
This is just a simple and brief synopsis for Samantha and hopefully she will return or be found soon. However, bear in mind Death is card 13 and maybe this could mean 2013 or even a number of months or sooner I really cannot tell at this stage but I hold out hope for her.
Empathy.