Missing Since: 11/09/07
Missing from: Charlotte, North Carolina
Classification: Missing
Date Of Birth: 09/09/83
Age at disappearance: 24
Height: 6'0″
Weight: 180 lbs
Hair Color: Brown
Eye Color: Green
Race: White
Gender: Male
Clothing: Black T-shirt, jeans and black dress shoes
Distinguishing Characteristics: Hair short.

Details of Disappearance
On Thursday, November 8, Kyle caught Dane Cook's stand-up act at Bobcats Stadium in Charlotte, N.C. Kyle's mother and sister were also in the audience, and when the show ended Kyle and his friends walked to Buckhead Saloon, where he met his family.

Kyle's friends and family left the bar while Kyle stayed back,until the Saloon's security camera captured images of the 24-year-old exiting the bar around 2:20 a.m. Kyle made several phone calls between then and 3:30 a.m. but didn't leave any messages,and hasn't been heard from since. Kyle returned to neither his car nor his home, and all calls that have since been made to his cell have gone straight to his voicemail.

Police say the activity on his cell phone after leaving the Saloon is concentrated in the uptown Charlotte area and the 1st ward area. His cell phone activity ended around 4:00 a.m.

Investigating Agency
If you have any information concerning this case, please contact:
CrimeStoppers
(704) 334-1600
OR
Charlotte Mecklenburg Police Dept
(704) 366-3949
Please note that tarot will pick up

TRENDS /VIBRATIONS of PAST PRESENT AND FUTURE

- it will pick up

anything that is 'out there'

true news or false news

- either way it can throw light on what is 'in the air' - please bear this in mind when you are reading the insights.

It is very important that 'readers' of the blog understand this, therefore one has to be very discerning when reading. Media news can put out stories that are not factual or are pre -mediated but Tarot can pick that up. It does,nt mean that tarot is wrong, it shows tarot can see what might be suggested. However when writing the tarot it may be taken as fact.

TAROT CANNOT BE CONSIDERED AS 100 PER CENT ACCURATE.
PLEASE NOTE - Tarot picks up

past present and future

'vibrations'. Referring to a person is simply their vibration through

intuition

and not alluding to mediumistic qualities.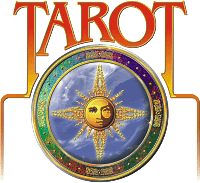 TAROT - KYLE FLEISCHMANN
« Thread Started on Dec 31, 2010, 7:02 »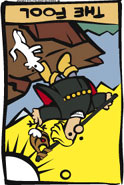 I have looked at tarot for Kyle to ask what happened to him on 8 of November 2007 when he disappeared.
There is a brief about what he did that evening but it seems after 4am calls ceased on his cellphone and nobody has heard from him since.

I cannot promise tarot will have absolute full detail or 100 per cent accurate information but I offer to try to see what tarot might give to us. Just a reminder that tarot is past present and future and whatever comes up will form part of those epochs of time.

Now this first card the Fool Reversed when he is upright is thought to face the NORTH WEST, but we have the card reversed so we must first remember that intial direction but also consider SOUTH EAST. Usually we face the 'unknown' with this card in the North West but when its South East does it not suggest that this person is not facing the unknown at all?

What I see anyway with the fool is a connection of carefreeness, art music open spaces perhaps all the things that would link to youth and just the general innocence of youth but turn that upside down and you are going get a totally different character.
All of a sudden this card reversed can make a youthful person act with total disregard to the consequences of their actions.

They can become 'the fool' - they are just living for the moment, not thinking abouit tomorrow. Maybe this is not Kyle but the situation he finds himself in with another person or its another persons behaviour but the general feeling here is recklessness, immaturity and someone who wants to break free and find themselves but just being so impulsive as not to think of anyone else and disregarding others completely. Its a card of high risk taking and not even knowing that there is someone to rely on. If he was with someone else they both seem to have this feeling on them. Its like a great excitement walking into the mist kind of thing and yet at the back of the mind perhaps deep down being a bit uncertain about their security.

Makes you wonder if he went off with people who are linked to the arts and music.

If he was with someone he would be completely immersed in their company. Full Stop. But its whether this was a safe thing to do or not ? When the fool is upright they can decide against certain changes even though they are packed and ready to go because they have warning signals, but this card reversed shows that the person can change their residence at the snap of a finger and its a 'way to go' type of thing here.

I almost get the impression he was possibly in the company of someone so completely different and unique, maybe very hip but just fascinating? Maybe, maybe not. But, it does seem that this boy became 'fearless' in the most naive and possibly even rebellious way?

The concern I would have is that he may have trusted the wrong person or people because there may be cause for regret here and the knowledge that he made the wrong choices which has caused severe hardship. He may have been robbed because the fool has items on him particularly mentioned is a wallet and this is reversed fool which could indicate it is lost to him as are all items including himself.

The lesson of the fool reversed is to relax and let go and it seems 'away from the cliff' - we have a SOUTH EAST direction I think that we might be able to take note of depending if he was North West at the time. Was he wearing a cap?
I ask because the fool card suggests this. It also suggests a true folly or a madness of actions and a possibility but not necessarily factual, an attack from behind.

What Im doing is giving all the scenarios so he could have met up with someone and just foolishly live for the moment because hes young and thats what young people can do in certain company that they are interested in, or its true to say he could have come up against being robbed in some way.

I want to think positively but I feel hes saying ' I blew it I made a mistake' and I feel some self pity in this?

He really could have taken a huge chance either on his own or with someone and just 'run with it' and knows he would have to face the responsibility of that. Sometimes the fool can represent childishness othertimes an actual child or children so it makes your eyebrows twiggle wondering what the truth is here because it really can be any of these things or a bit of everything. He seemed to know at the time he did,nt have a LOT of money at least thats what I feel but he did,nt have it long either.

Just looking at the next card, we know the Magician has the power to make people disappear, but then its whether to consider not just that fact but how it would link to Kyle if it took on the reversed quality.

If thats the case then Kyle would have got himself mixed up with a 'conman' who made him disappear and that would not be great. Conmen can be 'con women' man is afterall 'mankind' so the sex gender does,nt matter just what the result was.
If we just pushed a little further we would get into that high priestess situation who always shows us a B and a J initial which generally might gives us some idea of the name of a person or place. But she is a card away from the Magician and two from the fool. Its whether he headed in the direction of this High Priestess which could be the case.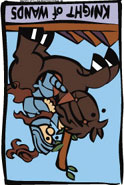 I am quite sure I have not covered every detail with Kyle and there will be more to talk of even in those initial cards, but I wanted to ask where he might be at the current time so a quick quantum leap gives us the Knight of Wands reversed.
As you can see the age group of this Knight would fit Kyle perfectly as Knights are usually young men up to around 35 and I think Kyle would be about 27 about now. At first glance this would show someone who is pretty much here and there and everywhere and very much interested in their own appearance supposedly really a snappy dresser but a feeling of constant travel here and possible change of residence. He does,nt get on in work he gets a lot of rivalry.

Not staying in any one place or with any one person. Oddly there are delays in travel yet he travels ? perhaps he doesnt have a vehicle to get around?
There might be a jealous lover or person in the picture here too. Im not sure Im getting good vibes off this card it seems to be very fiery but its all inside like a storm brewing within a person. Who knows he might be mad at me for not seeing something here but I am trying thats for sure.

The alienation of this young guy from his family is just coming up to me in quarrels and just so many feelings attached Im not quite sure how to put it but this card is asking about current position and maybe this is how he feels at the current time about where he is so its best to keep things in prospective.

Im looking for a direction on the Knight of wands and not finding one yet it could be East but Im not getting a great feel from this card.It just feels as though he has lost his personal power in this card and is going nowhere or feels there are blocks to where he wants to go. It could simply boil down to transport? again this card reversed could reveal many troubling things--running away from fights or engaging in dishonorable combat, problems with travel, miscommunication and changes leading to disaster: Though Tarot is past present and future there is no denying that regardless of what I ask I cannot promise 'which bit comes when'.

Vehicle cards that are reversed can be cars or motorbikes and going too fast that end up in a crash this is a boy who loves to handle a car and drive fast. There is also someone in the cards here who is quite bullish and very abusive either male or female that would take everything away from a person until you had nothing left. I do feel a bit flat reading all this I hope he did,nt meet a total idiot of a person that has messed up his life.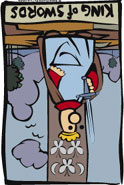 I wanted to know when Kyle might be found. The King of Swords reversed appears here. The Star card is connected to this and can often mean Christmas, I have sometimes thought of this card as Spring also but not everyone would agree with that.


Dates & Timing: January 10 to February 8 is on this card but I never set stock by it even though it has often been quite reliable. I do not know what year except to say that the King is linked to number 14 but it could mean 14 months time no guarantees here but winter or spring.. I see a lawsuit on this card and some problem with someone close to him.

This card can be a doctor, father or a very stern partner that stifles his emotions somewhat. Or, that is what seems to be happening on this question in particular. Perhaps he would be afraid of being criticised or get into serious trouble?

I also feel some kind of warning on this card that perhaps some things dont want to be in the open, perhaps uniform or military might be involved. Perhaps also I am being asked to make no promises whatsoever and I know that I would not wish to offend or step on toes but wish only for the safety of this boy. I honestly have not been given great vibrations in the last couple of cards. I might even have to go away and rethink some of this because there may be a real deeper reason for non communication from Kyle.
There may simply be a strong manipulating character that was around him so this is very difficult for some reason with this question and I apologise I even asked it thats how awkward I feel about it.

Remembering that these cards are past present and future everything here might have been and gone in many respects and just Kyle left to be found. These cards cannot promise anything regarding his state of health.

I do feel he has had some extremely strong personality around him that is quite overpowering. I seem to see a lot of 'censorship' with regard to Kyle and truths that need to be told but are not. Its almost like a withholding of evidence. I dont know how this would apply, whether it would be Kyle himself who does not wish his circumstances to be revealed or whether it is another or if for some reason details have not come out about Kyle for other reasons that for some reason seem to issue a strong warning here.

But we would be asked not to make things worse then what they already are? therefore choice of words is very important -. The last time I had this 'kind of feeling' I was asked to remove the information because the parents were very religious and disagreed with tarot. If that is the case then I will happily do so as I tread warily for some reason with this case

I think that is all I can get on Kyle at the moment. I hope I have been given the right thoughts with these cards but tarot is not 100 per cent accurate and often mistakes can be made. Please do bear that in mind and use it as light guidance but seek other strong and factual evidence.


Empathy.
UPDATED 10TH JANUARY 2015
I did not produce maps at the time that this Tarot was written so I will try to have another look when I have time to see if anything is useful. I note there are many new readers looking at this particular case so I will try to see what else I can find. Meanwhile the only news I have since the writing of Tarot I have copied from Google today dated from 2011 May.
letsfindthem.wordpress.com/.../young-man-mysteriously-disappeared-aft...
16 Nov 2012 -

Photo(s) of Kyle Fleischmann who disappeared four years agoCharlotte NC — Kyle Fleischmann was 24 years old when he went missing in ...
www.wcnc.com/story/news/local/2014/06/26/10420624/
26 Mar 2011 -

CHARLOTTE, N.C. -- Unlike thousands of missing persons cases, the disappearance of Richard Fleischmann's 24-year-old son prompted ...