CHRISTOPHER MILTON DANSBY Age Progression
Case Type: Non Family Abduction
DOB: Mar 30, 1987 Sex: Male
Missing Date: May 18, 1989 Race: Black
Age Now: 23 Height: 2'6" (76 cm)
Missing City: NEW YORK Weight: 30 lbs (14 kg)
Missing State : NY Hair Color: Black
Missing Country: United States Eye Color: Brown
Case Number: NCMC724088
Circumstances: Christopher's photo is shown age-progressed to 20 years. He was last seen in a park located on 114th Street and Lenox Avenue. He has a birthmark shaped like a figure "8" on his neck.
Please note that tarot will pick up

TRENDS /VIBRATIONS of PAST PRESENT AND FUTURE

- it will pick up

anything that is 'out there'

true news or false news

- either way it can throw light on what is 'in the air' - please bear this in mind when you are reading the insights.

It is very important that 'readers' of the blog understand this, therefore one has to be very discerning when reading. Media news can put out stories that are not factual or are pre -mediated but Tarot can pick that up. It does,nt mean that tarot is wrong, it shows tarot can see what might be suggested. However when writing the tarot it may be taken as fact.

TAROT

CANNOT

BE CONSIDERED AS

100 PER CENT

ACCURATE.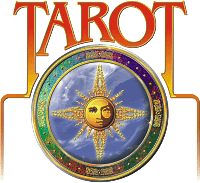 CHRISTOPHER MILTON DANSBY
« Thread Started Today at 0:03 »30 December 2010
I have been asked to look at tarot for Christopher who was only two years old when he disappeared. I did,nt post up the age regressed picture but there were other details saying his mother left him in a park with relatives. They presumably said that they saw him playing with a red ball and he might have been spotted with a youth later and that was it. So not much to go on.

Tarot is past present and future in all its information so please bear that in mind and also that it is not 100 per cent accurate. It can throw light on matters though so I have drawn a first card asking what happened to this little boy. Please note this is a very BRIEF synopsis of tarots advice.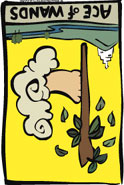 Wands are pretty much 'action' cards and this is an ace representing 'new beginnings'. As you can see it is reversed which is not really giving any new beginnings for this child.
The ace can sometimes show the hand of a virile or masculine man who 'grasps' and this might insinuate the fact that a man grabbed him and reports do say that they saw the child with someone later.

When this ace is reversed it can represent cruelty and tyranny and sometimes even violence. On this first card we have South and summer and noon. We are given the scenery of a river with a valley and a very unoptimistic view of the situation and it is possible that this little boy might have met some harm.

I do not see a great deal of vitality in the reversed Ace of Wands as it is a very vibrant card promising fresh new beginnings, when you reverse that its not showing any spark.

There seems to be some persecution on this card. I have to be honest but my first thought was that nothing happened to the child but this card seems to have very opposing views.

The other thing I want to mention about the Ace of wands is that even though it might back up the story given about the little boy, there is still something about it that is suggesting a 'wrong direction or a kind of delay' and its just that little thought that makes me wonder as its also about a situation where all the plans are not worked out properly.

Sounds odd really. The Ace is all about Origin as well. When this is reversed I wonder if it is telling me that this boy did not disappear where he was left after all. There does seem to be an opposing viewpoint here.

Looking at the next card is the two of wands which is often a huge domination type of card where a big strapping guy stands over his territory and where he lives. When you reverse that you are seeing this being removed. So having origins reversed and this card along with it is more than intriguing in truth.

Im just not getting any 'life force' for anything on the date of disappearance that I am asking about. In this card I am seeing two people who 'work together' but that is reversed which is giving me quite the opposite. There is some kind of unforgiving situation here and some indecisions between two people. Im just seeing some kind of bizarre or surprising situation that might involve two people with regard to this child.

Perhaps there was a plan and it did,nt work out quite the way they expected it too?

Its possible it was someones intention to abduct this boy but for some reason everything went wrong and becaues of that it might have ended badly for the child. We have to consider agricultural land looking at the ace of wands and somewhere quite hot. There is such a strong domination factor on the cards so this little boy would have been domineered by somebody.

It might have seriously been the intention to ship this boy literally over the sea, but for some reason the opportunity did,nt come up and it was not a good working plan.

Was there another baby on the way when this boy disappeared?

I hate to say this but this boy could have been used for the exchange of money for someone even sold come to that. I dont know where down the food chain this person would appear but I do see something going on here perhaps in that vain.

Ace of Wands reversed is not a typical card for it in my view but on a health level drugs can come into this card, I just sometimes forget to mention that.

Going on to the two of Wands once more to see what else could be seen you just never know how your mind can be changed whilst writing tarot. Basically, this boy does not have a death card here but he does have a life force thats stifled by someone.
That could put an end to him, but tyranny and cruelty can be when you are taken away from people you are with - and then having to accept a new existance. This is possible with this child but I am sorry to say I sit on the fence with it but offer what I feel might have been a trade off.




Asking where this boy might be today its a bit of a pitiful card.
The five of coins gives us a direct NORTH with no questions about it. This card is all about poverty, unemployment, wastefulness, illness, illhealth, family crisis, unemployment crisis its not a great card is it?

You can see snow in this card and so can I, that might indicate that he is somewhere there is snow and in North Direction.

Notice that there is a CHURCH in that picture and CHURCH might be the name of a place where he might be. You would be surprised how many places in the world where the word Church appears in street names and buildings etc. But that is what I have.

This card is giving us survival issues. Now what this might be doing is saying to us, the boy did,nt survive so why ask where he is? He is just NORTH - or it could be telling us he is somewhere North where it is currently Snowing - and he is finding it hard to get by financially and otherwise.

The other NAME on this card is the word SNOW.

So, SNOW - CHURCH - NORTH may all be names that could be used in location of this young lad.

There is also a bell on the man in the picture so LIBERTY BELL could be another pointer. If this child is still alive he is with someone else who has very little money.

If not, then this card is emphasising the past when finances were very difficult and exaggerates how the situation came into being.

I absolutely hate it when I see little children going missing, I dont know why but I would have a lot of baby baskets in my house if I was let loose because I want to help them all so much. I cant do anything but try to provide some kind of insight all of which are not 100 per cent correct. I feel for this child because if he has survived he needs to be heard either that or he needs to be helped.

The five of pentacles shows people walking by a church, maybe a small possibility that he could be connected to some kind of generous church or mission where they are prepared to help people but where the offerings are particularly humble, I am not so sure about that though it does,nt feel that strong to me.

I just feel that he was exchanged for money.

When it comes to being found, Im not sure if we can bridge the gap of years. Sometimes if people are alive they just accept what was lost in the past and get on with their lives accepting the sadness and the tragedy that is left behind them. It is possible that if Christopher is alive that could be the case.

Sometimes people dont get over the past so easily either there might be things they remember and they dont want to get hooked up with that again or they just dont want to have to link with it. Its a bit sad but if this boy is alive I wish him love and warmth and God send him something to make his life better and as for his family - I am sorry for their loss of their son.

Is he coming back, I honestly dont see it at the moment unless there is a miracle soon.

Please remember tarot is not 100 per cent and to check all other resources for genuine facts. I do not know if tarot has helped in this case or not but please also note that none of the content is meant posted to offend. Tarots advice is not set in stone and cannot be taken as the ultimate conclusions in any case.

Empathy.