Morgan Nick was 6 years old when she disappeared from an Alma baseball park where she had been playing in the sand with other children June 9, 1995. Alma Police Chief Russell White said the person in the new sketch was seen at the ballpark and is believed to have come in contact with Nick.

Witnesses described the suspect - at the time of Nick's disappearance - as being between 30 and 50 years old and between 5-foot-10 and 6 feet tall, White said. They put his weight at 170 to 190 pounds. His hair was dark, possibly salt-and-pepper, and he had several days' growth of facial hair. White noted that the sketch is the likeness of the suspect as he appeared 5 1/2 years ago, not as he would appear now.


If you recognize this suspect or have any information that may be helpful to this investigation please contact Alma PoliceDepartment at 501-632-3930 or 800-843-5678.



FAMILY WEBSITE AND DETAILS ARE HERE.

http://www.morgannick.com/morgans_story.html





Please note that tarot will pick up TRENDS /VIBRATIONS of PAST PRESENT AND FUTURE - it will pick up anything that is 'out there'true news or false news - either way it can throw light on what is 'in the air' - please bear this in mind when you are reading the insights.


It is very important that 'readers' of the TAROT understand this, therefore one has to be very discerning when reading. Media news can put out stories that are not factual or are pre -mediated but Tarot can pick that up. It does,nt mean that tarot is wrong, it shows tarot can see what might be suggested. However when writing the tarot it may be taken as fact.

TAROT CANNOT BE CONSIDERED AS 100 PER CENT ACCURATE.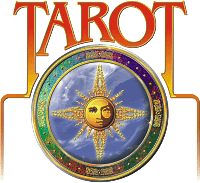 MORGAN NICKS TAROT
« Thread Started Today 5 January 2011 at 21:05 »
I have been asked to have a look at tarot for Morgan Nicks. There is quite a lot of detail already circulated about Morgan and I have printed that and the family website above.
Tarot is not 100 per cent accurate
and will pick out details past present and future. I hope it might shed light on this case however you do need to read the Important Notices on Blogger and are advised to always seek other sources of factual evidence.Tarot will very likely include or confirm inital stages already stated as it will show glimpses of 'past events'.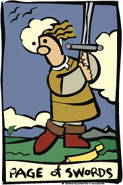 This will be a brief synopsis of what tarot wishes to show us.
My first card is tracking Morgan to the time of her disappearance which appears to be 10.45pm. on 9 June 1995. I am always pleased when tarot gives me a card I can work with to identify the situation. Tarot gives us the Page of Swords. This shows someone swinging a sword but would most certainly be acceptable for a baseball game.
The Page sits between the 10 of Swords and the Knight of Swords. The Knight of Swords would identify a person, male or female but likely male up the age of 35 who would have been spying on this child. The interesting thing is that Swords are actually MONTHS. The only number that can be associated with this card is either a 1 or an 11. It could therefore signify that this person may have been watching/spying on Morgan for a period of either 1 month or 11 months whichever may apply.
The Page of Swords nearly always tells us about adventure and is sometimes linked to Railways or Hills .Travel of course is significant because of the Adventure in the Page and the swiftness of the Knight. Knights are always travel cards.
The Knight could be someone in any form of travel facility, cars bikes,motorbikes etc and it shows that he has been spying on Morgan. The 10 of swords previously would show night time. So this first card appears to pinpoint what is known.
I am not sure why it would appear but sometimes the Knight of Swords can be linked to Military or someone of authority because we have to go through the tarot journey from where it gives us our first card. It will show things of the past and things present which was Page of Swords and then it will take us through to the King of Swords. Tarot cannot promise all the details but I will try to explain as best as possible what I am seeing. The Knight of swords basically breezes in and breezes out.
This person would not have 'hung around' very long. So that is why Im feeling that he may have spied on this girl before.
Perhaps this was an opportune time to 'grab her'. This to me would seem rather odd for how would he know she would be at this baseball game?. Therefore it has to be someone who has been tracking the family or this child in some way.
The Knight of Swords accurately presents the dates and timing of May 11 to June 10 - this card is linked to the Lovers which is showing a 'loving interest' and that in turn is linked to the past and choices made in the past by means of the 6 of cups. The mention of Military or a 'soldier' seems to appear again and I have thought that as these cards end up in the KING of Swords that authority seems to be on this person who took Morgan.
He may have told her that he was taking her back to her parents but I am concerned about the Lovers card and the link in the six of cups to the past. I am not really sure if this is a total stranger. It could be someone who is either foreign in some element or that he has been away in a foreign country fighting? This is just assumation of course.
But it does leave a question to me. The next card would show the Queen of Swords which would show someone who lost a partner and this would be someone who was very gifted and interested in music. Music might even have been a topic of conversation. Right now I dont want to be sidetracked. So going further forward there might actually be a situation where not just one child has disappeared but two. Therefore as we unravel this, I wonder now whether this person has done this before in the past and this might be known in the future by authority. One can never quite be 100 per cent sure.
But Im linking two children here and not one who may have vanished from an open space and been taken somewhere else. Therefore I leave that thought.
The only other thought that comes to mind is if this person was linked to the family in the past and has taken some authority in his own hands to take back this child.
One other thing, I have already mentioned that in order to 'get' Morgan it is possible he could have told her he was a policeman, or stadium official and was taking her back to her parents. I leave all the possibilities of what may have been said or done at the time of disappearance.
If we travel through to the King of swords we see a lawyer teacher or Janitor so I just will mention that just in case it might mean anything however, the Knight of Swords just seems to me to be someone who travels a lot, with that foreign element there and they might have some connection also to travelling artist and even constructions sites so its a wide sense of options here. He is quiet but strong and determined and always on the move and a risk taker. He has never been the type to be tied down. He may have escaped a marriage situation in the past. Swords are usually very dark haired people and more than often they can be from another country so I repeat some of this information.
There also seems to be a 'yellow background' attached here. This person is confident yet I dont know the significance of the yellow unless it shows cowardice? It might be something attached to the back of his vehicle. Maybe even the colour of the licence plate. I cannot be sure. I feel almost as though he might have been frightened to meet Morgan. So its all sounding rather strange to me. I dont think its the other way round because if a stranger was calling to Morgan she is not going to reply anyway and she is certainly not going to go up to him, go away and then go back to him if she was frightened of him. But you never know either one could apply.
He would have been afraid of coming on too strong and being over assertive but at the the same time its obvious he wanted to get Morgan in a way that was not aggressive. Is this someone from the past????? East or North could be direction on this card. It may not be correct for the Knight because they come From the East and appear to travel to the West. However, East and North are normally connected to a majority of sword cards.
Moving on for the time being.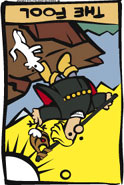 Trying to assess where Morgan is, I am given the Fool reversed. Not the best card for me at all for a sense of direction.
Im only really getting the words SPRING and YELLOW so maybe that is supposed to be an offering of where she might be as in perhaps a name of a place. However, the oddest thing here is I am almost being told not to 'ask this question'. I do get this sometimes and its telling me 'are you mad'? Well, what should I know then? This card shows a reconcilliation when its upright. If I did,nt know better it would suggest she was reconciled with somebody but it is reversed as well. So its giving me the impression that she is with someone perhaps she knew and its none of my business? but I also have ' CLIFF'.
When the Fool reversed is upright it is thought to face the NORTH WEST, but we have the card reversed so we must first remember that intial direction but also consider SOUTH EAST
?

I might be totally wrong and if so am not going to be much help on this but it seems this girl was offered a choice and that choice has now been made.
Asking when she will be found I am getting the Queen of Wands.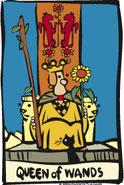 and basically another repugnant answer which simply tells me, if you want it bad enough come and get it. So I am just being honest here about what I have been given. Also the Queen of Wands is linked to hot countries. Sometimes it can even be Africa. That is not necessarily the case but It is my job to serve whatever I see whether right or wrong and hope something clicks. I see Morgan would have become an actress, a singer a real showstopper. This girl has fire in her bones and tremendous ability in her personality to be a 'someone'. I do see salamanders in this card and Lions. California, Egypt, Africa somewhere hot is what I feel, then again even Phoenix with the egyptian Link but I dont feel confident that she will be found by searching. It seems to me that she has to be 'offered up' . Wands are generall weeks - and as this child has been gone for so many years, I am not confident to say she would turn up in weeks as it would be too much of a concidence that I have just been asked to write tarot for her.
I am sure that there are quite a few details in this tarot that will touch on truth, but at the same time I know there will be others that will not be so accurate. That is tarot talking its own language and we have to try sometimes to pick over the offerings to arrive at the actual message.
I will try to come back to this spot and re-read the tarot for Morgan but right now there is a BLACK CAT at the feet of the Queen of Wands, she has red hair and she is very independent so I dont know for sure when this girl will be found but the card does have a 13 on it. 2013? 13 weeks ? really this would be guessing because the main thought with this FIND card is feeling that maybe someone has the decision about when she will be found. Maybe its someone with red hair that finds her or perhaps strawberry blonde.
The only one clue as to a MONTH is the Month of ARIES. and Aries is late March through part of April and its linked to a FATHER/AUTHORITY figure and connected to the number 4 maybe even 4 on a door.
I just sense a 'burning' feeling as though I would get my fingers burnt if I tried to 'find' this girl. Maybe thats symbolic.
One can only stay optimistic. There is a lot of music in these cards. Somebody was a musician I think or interested in performing arts, acting and music.
Empathy
UPDATED 9TH FEBRUARY 2013
Older news but just spotted it.
ozarksfirst.com/fulltext?nxd_id=685482
Updated: August 9, 2012. Tweet. watch video. ALMA, Ark. --What could have been the key to Morgan Nick's missing person's case instead spelled more .