DOB: Jun 8, 1987
Missing: Jul 1, 1999
Age Now: 23
Sex: Male
Race: White
Hair: Blonde
Eyes: Blue
Height: 4'4" (132 cm)
Weight: 67 lbs (30 kg)
Missing From:
TOWANDA
KS
United States

He was last seen on July 1, 1999.
ANYONE HAVING INFORMATION SHOULD CONTACT
National Center for Missing & Exploited Children
1-800-843-5678 (1-800-THE-LOST)
Wichita Police Department (Kansas) 1-316-268-4220


http://www.missingkids.com/missingkids/s.... archLang=en_US
Please note that tarot will pick up

TRENDS /VIBRATIONS

of

PAST PRESENT AND FUTURE

- it will pick up anything that is 'out there' true news or false news - either way it can throw light on what is 'in the air' - please bear this in mind when you are reading the insights.

It is very important that 'readers' of the blog understand this, therefore one has to be very discerning when reading. Media news can put out stories that are not factual or are pre -mediated but Tarot can pick that up. It does,nt mean that tarot is wrong, it shows tarot can see what might be suggested. However when writing the tarot it may be taken as fact.

Tarot does not have all the answers or claim to solve issues. All it can do is show what it feels may be of USE or point out possibilities.

Please always read the following

ABOUT TAROT ON THIS SITE

which is a useful article in respect of all the Tarot printed for Missing people/children.

TAROT CANNOT BE CONSIDERED AS

100 PER CENT ACCURATE BY LAW.
ADAM HERRMAN
« Thread Started

IST JANUARY 2011

at 9:30 »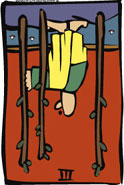 The first question that I have asked of tarot is why Adam disappeared on 1st July 1999. On receiving this card I have the impression that this action has something more behind it.

This card when its upright normally can give us a family of three people but this is reversed. Tarot shows that there is no opportunity for him to disappear so he could not have disappeared by himself if he did at all.

This card often shows us a great act of betrayal is occurring and the next card is the four of wands which shows a home that is reversed so can show him away from home. However if the action is delayed in the three of wands, did he disappear at all or if not why is he thought to be a boy who did? This card throws a lot of doubt about all this. Here it seems there is some kind of possible material gain sitting on the surface regarding this disappearance and that to me is strange though I do not associate this card necessarily with finance in particular when I see it.

I dont feel he had an opportunity to go anywhere maybe its just how I feel when I look at this card and the family element. Of course it could be showing us about his family background and the fact that he was not with his real family.

There are a lot of difficulties in legal complicatons here which reflect in the two of wands and some misunderstandings connected to that which might reflect in those thought to be 'family' .

The four of wands which would come up next would show someones dreams of being attached to a permanent home are put aside and delayed for a while. This card would suggest that the hope of a new home would have to be abandoned for the time being.

So Im not sure really whether this boy went anywhere or maybe it is saying the reason he disappeared is because he was between homes and this might have brought on some form of disappointment.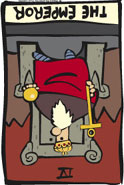 Asking what happened to Adam on 1st July 1999 I am receiving the Emperor and this Emperor is reversed. The Emperor is a father figure and when this is reversed it can show adoptive situations (which we know about) but also brings to the table possibility of excessive abuse of power fits of rage and an inability to command respect.

On either side, we see a mother that is not nurturing and on the other side very unconventional methods.

This picture to me is starting to deteriorate into something very upsetting.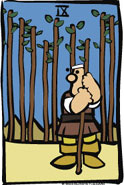 Asking where this child might be today. The first thing is to acknowedge the 9 of wands but also to consider the 8 of wands before this . The 8 of wands shows the countryside, open field and river running through or a stream. There appears to be some house way back there in the distance, its an action card so it will show moving over the countryside but clearly it shows he is moved over the fields away from a house but near a stream.

The card shows a hill or it may have a significance in name as in HILL .

The card we are given however is the 9 of wands. This could be 9 miles or some distance of the figure 9. This may also loosely refer to the year he disappeared. as it was 1999. He we see a completion in this card and someone here with his head hurt. You can see a bandage on this card. He may be 9 miles or a distance of 9 from Towanda. Think of WANDS.

I see in this card someone who is near a fence. I also see that this card gives me 'enough is enough'.

South and West are in this card. It could suggest he went from South to West or West to South, or indeed SOUTHWEST but that is suppose to represent location for this boy. I dont know where Towanda is and only one from that vicinity will understand how to geographically make sense of these directions.

I feel this boy is 'connected to the mother' this may be a good thing or a bad thing. I feel from this card that there is still more news to come about this boy and it may come from a female in the 'mother' capacity as when asking the question we are asked to watch and wait. However, I would still say that I see PALISADE which are fences - I dont know if 'pala' is anywhere near where he lives but this came up once before so I,ll mention it because I almost missed it the last time.

What I see is a line drawn in the sand and this boy is standing in this photo on a concrete base. So Concrete may have something to offer in name or even surroundings also.

I see a lot ajournment on this card but looking at the 10 of wands that comes up next is a sign of oppression which would rather suggest to me that he either does not want to be found or that he is on the outskirts of the town that he knew. It does depend on what towns he was associated with besides Towanda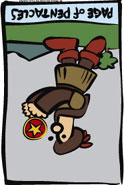 This is not the best card to ask WHEN someone will be found.

I dont see a connection of military or soldiers looking on foot for him in this card that sort of feels bit delayed. This card might indicate a school that is in the distance perhaps and also just a general feeling that this search is not strong anymore.

There may have been some hope of finding him on cctv and that points to school/schools. There seems to be a possible lack of finance for search too.

The page can only really give me an 11 or a 1. And if those are the numbers relating to when Adam can be found we just have to assume that it could be any combination in terms of years, or a year etc. It might even be 2011 but I am not really able to specify on the numbers.

I am somehow connecting this boy with 'abandoned' buildings or house again possible again linked to a female or mother figure that has had money or financial troubles and 'lost everything' so I just have to leave that here and hope it does help.

I think I would be looking around buildings where he used to live and take some dogs along there. I dont know if dogs have ever been used in this case, if not, perhaps its a pity there were not.

I hope that Adam will be found if he wants to be. If he was alive at the current time, the picture is nothing like what this boy would look like and not useful. I could be wrong but thats what I feel personally.

I am quite sure tarot may not have all the details accurate but tarot is not 100 per cent.

Please remember that tarot gives what it can and I hope this will help in some way.

Empathy.
UPDATED NEWS FROM 2011
I looked for an update for Adam and found this. It was last year but its the only other news since Tarot was written.
www.kansas.com/.../adoptive-parents-of-missing-boy.ht... - United States
13 Jun 2011 –

A subplot in the Adam Herrman mystery — the story of an 11-year-old boy who disappeared in 1999 — is about to reach a climax.
UPDATED 19TH DECEMBER 2012
I have posted a map which Dee has worked on from the Tarot instructions as they stand. Please let me specify that this map may only be approximate. I will need to look at some cases again to update and there has been so little time to do so with many pending cases for Tarot. Therefore bear in mind that there may be more detail to add to this map.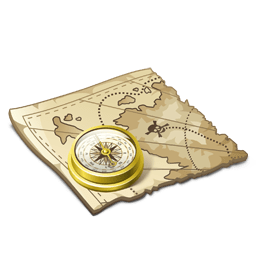 Dee has compiled a map which OUTLINES all the areas that Tarot may be touching on or may be describing. Please bear in mind that this is not guaranteed and Tarot can mean somewhere else entirely.


CLICK LINK FOR TAROT MAP
(Hit the Grey word that says MAPS)
Show on Maps