http://en.wikipedia.org/wiki/Murder_of_Joana_Cipriano



Please note that tarot will pick up TRENDS /VIBRATIONS of PAST PRESENT AND FUTURE - it will pick up anything that is 'out there'true news or false news - either way it can throw light on what is 'in the air' - please bear this in mind when you are reading the insights.



It is very important that 'readers' of the TAROT understand this, therefore one has to be very discerning when reading. Media news can put out stories that are not factual or are pre -mediated but Tarot can pick that up. It does,nt mean that tarot is wrong, it shows tarot can see what might be suggested. However when writing the tarot it may be taken as fact.

TAROT CANNOT BE CONSIDERED AS 100 PER CENT ACCURATE.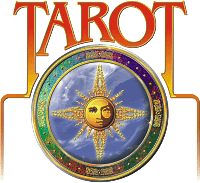 JOANNA CIPRIANO TAROT
« Thread Started 10 JANUARY 2011 at 1:25 »

The Case of Joanna Cipriano seemed to have slipped through the net on the forum and I have been going back over the threads to make sure that tarot has been completed for cases. I am going to just leave a link to Joannas story because it is too sad to print. I feel that tarot would be best spent simply asking where she is and when she will be found but if some of the circumstances come out in the tarot of what has already been reported and known it is because of the nature of tarots time factors.
Please remember that Tarot is past present and future and read all notices on the blogger as to what tarot can and cannot do. Tarot gives us glimpses of the situation and does not always get every detail accurate. Please look to other sources for factual information.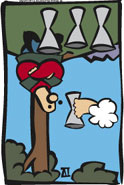 The very first thing that we have here is New Aquaintances and a ' new adventure' which tends to suggest to me that its possible Joanna was taken against her will.
The reason that I say this is because in the upright card someone stubbornly sits beneath a tree and refused to go anywhere nomatter what is offered them. It seems that if anyone tried to take Joanna she was not making it easy. The card reversed shows that it would be an 'invitation' to do something she did not want to do. The cups upright are generally West and reversed would show her still west but likely in a 'different part'.
The three of cups previous to the four shows three women on this card and reversed shows a lot of really nastiness that was in her life. So she may not have been treated well initially. She would have been forced to do something possibly by male or female or both but three people are in the cups cards predominantly women. There may even be a link to 'three sisters', three women or three girls.
Looking next to the five of cups we normally have a Bridge in that card water and someone who looks down at that from what may appear to be the top of a cliff. You can see across the river to the other side. This is generally a card of deep sorrow and regret. This may apply to Joanna herself feeling that way. On this card we have a North Direction so we have now to see that Joanna was North WEST from where she was disported.
Mars and Scorpio do not make good signs in any reading they often depict violence and secrets. I feel like someone she knew 'came back for her' and forced them to go with her. Thats what tarot tells me and I have still not digested all of Joannas story to date.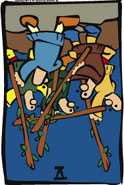 Though I could probably delve more into what happened to Joanna it is more important at the moment to ask where she is. This card is all about pointless struggles and therefore shows that no matter how anyone has tried there has always been a reason why she cannot be found. So Im looking at this card and see that this five of wands is reversed.
Asking this question is like getting your fingers burnt. This card shows that there was violence in the North and considering the first cards it appeared she was at one point North West. The Five of wands offers us North and South. . Cruelty by five people, violence and too many other things are listed here and so is fire. It seems to show that there were major disputes in trying to find Joanna and the situation got very nasty. I think this is reported.
Somewhere that might reflect 'fire' in its place name could also be a possibility. There is even a possibility she was sold if I have not yet said so.
Though it is constantly contradicted about Joannas fate, she could be somewhere linked to Gold or Lion OR she could be somewhere connected to sports. Not much help when you do not really know the area that she was taken from I agree. With the Six of Wands appearing next she was taken out of the town. and likely well hidden. Its possible that Gate or Gates could come into the location.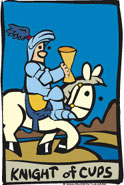 When I ask if Joanna would be found I still receive the West which is the first indication but then I see movement to the East. So it seems to me that there could have been some movement with this child. It could indicate a 'ladies man' who actually does know where she is. Someone who would have been around the age of 20 to 35 but it could also be a far indication of how old she would be in terms of years also.
This card does seem to present a sense of 'idealism' and I am quite sure that most would agree to that because ultimately Joanna could have been burnt and tarot is throwing up all the things in crazy order. However I can tell you that this card takes us to Rivers and Lakes. Therefore I would look near Bridges and Gates and note the watery aspect also.
This is a very brief synopsis

of Joannas case who still deserves every attention in being found regardless. There must be some members of family that would want that to happen. I would refer to a distant cousin and maybe not accurate to say but possibly a woman . Just because a child is missing does not mean she is dead. Just because we have violent aspects does not mean a child is deceased either, but we have to try to commit ourselves to realising that this could be the eventual outcome but to look to the cousin or male or female to throw light.Joanna might have gone on a BOAT.
I really think tarot may mirror some of Joannas story and I appreciate that but there may other things here that might be useful.

Empathy.