Please note that tarot will pick up

TRENDS /VIBRATIONS of PAST PRESENT AND FUTURE

- it will pick up

anything that is 'out there'

true news or false news

- either way it can throw light on what is 'in the air' - please bear this in mind when you are reading the insights.

It is very important that 'readers' of the blog understand this, therefore one has to be very discerning when reading. Media news can put out stories that are not factual or are pre -mediated but Tarot can pick that up. It does,nt mean that tarot is wrong, it shows tarot can see what might be suggested. However when writing the tarot it may be taken as fact.

TAROT CANNOT BE CONSIDERED AS 100 PER CENT ACCURATE.

Amber Alert issued for girl after mom is found dead in Salem
Submitted by Ellen on 6 December, 2010 - 21:55.

A 41-year-old woman was found dead inside her Roanoke County home today and her 12-year-old daughter was missing and "in extreme danger," police said.

Tina Smith was found inside her home in the 3300 block of Fort Lewis Circle around 9:30 a.m. after concerned coworkers called police. Roanoke County police called her death "possible homicide."

The victim's 12-year-old daughter, Brittany Mae Smith, was last seen Thursday at her home in Salem.

Smith is described as 5 feet tall and 100 pounds, with straight brown hair and brown eyes.

The Virginia State Police Amber Alert identified Brittany's suspected abductor as Jeffrey Scott Easley, 32, who Roanoke County police said was a friend of Tina Smith. Easley is described as 5 feet 11 inches tall and 265 pounds, with brown hair and hazel eyes.

Vehicles to look for:

The search is focusing on a 2005 silver sedan, now identified as a Dodge Neon (Virginia plate XKF-2365).

Virginia State Police report that Roanoke County officials have located a previously sought 2000 Chevrolet Blazer.

http://hamptonroads.com/2010/12/amber-al....ound-dead-salem




http://www.helpfindmychild.net/brittany-smith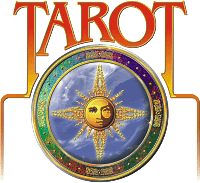 BRITANY MAE SMITH
« Thread Started December 7 at 1:47 »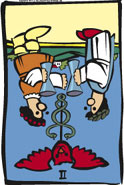 This is a fresh Amber Alert for Britany Mae Smith she is only 12. The details that I have are printed above. Below is a very brief synopsis of tarot for past present and future which cannot be deemed as 100 per cent accurate but may throw light on the situation. I will write again for Britany very soon if no news comes forward.
The first card immediately shows us that love and ties have been broken and seperated. There seems to be a false promise or premature committment on this card and a lot of instability in friendships and relationships which does,nt bode well for a first card.
Im not sure what the circumstances were before this incident in Britanys life but two of cups can show someone who has had a lot of meaningless affairs so it seems there was a lot of tension in the household and relationships had in fact fallen apart rather badly. Just looking at the three of cups arriving next on a reverse situation which certainly show a lot of argumentation and disagreements with points of view not to mention bitching so all was definately far from well. Did the daughter and mother get on together??
There might have been some celebration of something that was due to occur though not clear at this stage to pinpoint.
Just pushing forward to see if Tarot can provide anything in relation to this childs whereabouts.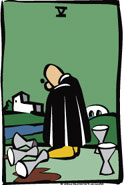 This card 5 of cups has appeared for location ( it seems to come up a lot lately) This shows a river/water scene with a bridge and being able to look across to the other side. The person is grieving in this card and mourning it is a regular card for sorrow.
We need to take note of the 5 in this cup - for whatever reason it wishes to present itself. This can be a five day transit also.
This girl seems to have been presented with an opportunity which she is now regretting and feeling she made the wrong choice about something.
A tree name or island could be significant - I have violence in the North with red and Mars as possible direction but also have to consider West, Fall and Twilight. Mars in scorpio is not a good sign. It can show that there is a secretive and quite aggressive character in this card which could have promoted the reason for this disappointment and sorrow. Problems have been escalating since October 12 to November 1.
Someone is 'obsessed' about something or even someone here and very remorseful. I would take the description of the card regarding landscape and the directions as one and imagine that it is where this girl has gone. There is no indication of a fresh acquaintance so if she went off with anyone she knew them. If there is someone who has taken her then she would have refused and in that case it would then signify that she was kidnapped or taken without consent but only IF another person is involved I only see her in this card but the card was primarily for a location.
Red and Green might be important colours. I am seeing some kind of inheritance or patrimony on this card. I dont know if someone said they would take her to her father in that case and did,nt but it seems if that was what she thought there could be a disappointment on that or some expectation that has not come to fruition. Not sure where her father lives but I wonder if thats a vicinity to consider? or perhaps towards the domain of male?father figure?
There is treachery perfidy and deceit in this card so with the Scorpio intake things are not what they seem or we are dealing with a very clever character whoever that may be. Some 'friend' has been less then kind.
Six of cups transports people back to fond memories of the past - if there is a past address or link to past address that is always worth checking out. This case is all about MONEY someone wanted to empty someone elses pockets and they might have refused.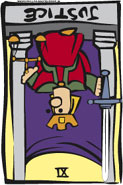 The justice card shows that someone twists facts to make it difficult for this child to be found but there is an 11 on the Justice card and that can mean a possible time period within that number.
I think first instincts on what happened to the mother need to be scrutinised, again there is more information here to be found because perhaps what it looks like ' aint what it is'.
Empathy.



UPDATED NEWS ON BRITTANY 11 DECEMBER 2010



Id like to report Brittany alive and well and found within the location/direction description of Tarot in the 5 days transit of posting.
This is good News and a positive outcome. Sending healing to Brittany in respect of her mother and I leave a news report link below.

Empathy.







http://www2.wnct.com/news/2010/dec/10/wnct-exclusi...

WNCT EXCLUSIVE: MISSING GIRL FOUND
SAN FRANCISCO, C.A. - The missing 12 yr. old girl Brittany Smith is found.

Authorities say 32-year old Jeff Easley was arrested in San Francisco, CA and the girl Brittany Smith is fine.