Please note that tarot will pick up

TRENDS /VIBRATIONS of PAST PRESENT AND FUTURE

- it will pick up

anything that is 'out there'

true news or false news

- either way it can throw light on what is 'in the air' - please bear this in mind when you are reading the insights.

It is very important that 'readers' of the blog understand this, therefore one has to be very discerning when reading. Media news can put out stories that are not factual or are pre -mediated but Tarot can pick that up. It does,nt mean that tarot is wrong, it shows tarot can see what might be suggested. However when writing the tarot it may be taken as fact.

TAROT CANNOT BE CONSIDERED AS 100 PER CENT ACCURATE.
Case Type: Missing From Home
Missing Date: Wednesday 13th October 2010
Missing From: Prague
Missing Country: Czech_Republic
Sex: Female
DOB: Currently unknown Anna Janatkova
Specific Details:
Hair: Long light blonde Eye Color: Blue
Height: 3ft 9 inch Weight: n/a
Race: n/a language: n/a
Special Facts: Last seen wearing a grey winter jacket, purple-black scarf (palestina) and dark blue jeans with a red and white belt. Black shoes and a purple baseball cap.
HFMC International Searching
Known Circumstances:
Nine-year-old Anna never made it back home from school on October 13. Her abandoned schoolbag and her bottle of water were found lying close to where she was last seen.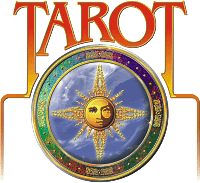 ANNA JANATKOVA
« Thread Started 5 November 2010 at 21:09 »
I have been asked if I have any information about this little girl and I have written a brief synopsis of what Tarot has given to me.

Tarot is not 100 per cent accurate and all information is in time elements of past present and future.

I have to tell you that the first card I got for this girl is not great.




as soon as I saw this card the entire scenario matches what reports are saying.

This girl was attacked on the side of a river and left on the ground.

There are indications of head or back trauma here. For some reason this girl was going to go back to school because someone made her feel uncomfortable and she did,nt know whether to walk forwards or go back to the safety of the school.

This person is very young looking for their age that approached this girl - it is the next card along which is the Page of Swords and he is waving something in his hand. It could be something Metal.




The person could be clean shaven but they give me the impression of late teenager to late twenties but they are just so young looking themselves that its hard to tell the age.

I feel that they said something to Anna - this person is a spy and they could have been hanging around. I also think as the next card is the Knight of Swords they might have had a car to disappear quickly . This person is very overpowering - it may be that he has done this before and if he has taken the life of this girl he has more likely done it before.

I generally link the Page of Swords to railways, hills, open ground and always with something in their hand.

I am a bit puzzled about the 9 of swords that preceeds the 10 of swords because it seems to show a great deal of worry on it and somebody that has nightmares and concerns. There is something about a grandmother that I just cannot place or understand maybe its an outside thought straying into Annas reading.

There is a Blanket in the 9 of swords and I have to mention that.

This girl could have been bundled up in something and taken elsewhere - I have recently seen this in the Kathy Adams case and I hope that in the case of Anna I am totally wrong.

I see some kind of argument or altercation going on here. I dont know if this little girl was sticking up for someone else but its possible so that means that there is another person or child that actually might know something and has not come forward.

The person in the page of swords could have very dark eyes and dark hair.

The page of swords is always thought of as a messenger and I just feel that a message was given that created part of this situation.

I dont know who Im seeing but I see a house move was made at some time I dont know who it applies to but someone left a place they lived and moved to the place that Anna lived. Not sure if it was annas family not long in the area or the person that I see in these cards.

I think they had to move because they might have been involved in deceptions or even burglarys or took a car. So there might be a car thief. I cannot be clear because I am just trying to present these images.




There is some ecclesiastical elements that I also cannot place like priest bishop someone who acts holier then thou - maybe its another word for butter would,nt melt in their mouth Im not sure but when I ask where this girl is I get the Four of Swords.

The Ten of Swords is not necessarily a 'deceased' card but

it can turn out that way and thats why I just want to say its not great because it can go either way.



The Four of Swords for location shows tombs - church - chapel - or somewhere that a person can be held hostage against their will or taken out of the public eye - You can see in the picture above

the little girl is sitting below the earth level so she wont automatically be seen there.




I see someone ill or sick or some illness in the cards and dont know if someone has been suffering from an illness of some kind.

I have south or East or SOUTHEAST for the childs location.
Whether it turns out to accurate I cannot be sure. Maybe she is first East then found South. I have to leave both options

I have SPRING with this card and we are in Winter therefore Spring and the number 4 may be of use for people places or indications to help in location. 4 can be a door, a road or part of a number for something.

I think she could be on her own at the moment. I see

rustic places here could be outside in open space

near a hill I can see a belt and it might hers. Something may be found of hers in this type of location.

At this moment I cannot comment on her health but as with all children I am always hopeful that what we see in the tarot is not as bad as it looks but one has to be prepared because clearly the first card shows us that something pretty unfortunate has stepped in the way of this child.

This card can suggest recouperation - but its whether or not thats positive.

The five of Swords shows three people. I can see an Older man as well but dont know how that comes into play. Maybe he tried to help the girl.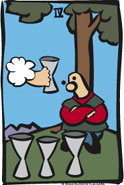 According to this card Anna will be found within 4 days and there is a TREE on this card so I am not sure what the significance is. Perhaps she is near a tree?

I cannot guarantee that time scale but maybe something will show up soon within a four?



I hope this works out positively because I dont want any children to be hurt I just want them to come home so I pray to God she will be alright but if not my thoughts are right with her.

Tarot cannot give absolute accuracy and I am quite sure some details may not be the case but I have tried to give what tarot has explained to me.



Four of cups has West and South upon it and passing by water.



If there is no news about Anna soon I will have another look.




Empathy.



UPDATE NEWS ANNA IS FOUND (deceased) 16 MARCH 2011



Everyone - this beautiful child has been found dead. Im so sorry to tell you all this but I have been informed by the blogger comments and I have searched and found this item below on google.
All details of what happened are not in the news at the current time and background validation cannot be printed right now to see what tarot may have revealed. However I have highlighted some outlines and will have to wait for confirmation on what has transpired. I think this is a horrible outcome and I still feel so bad because I did,nt think it would be 'good' but in every case we all hold out hope. I thought this girl would be found 4 days or the number 4 and she has been found approximately four months after tarot was written
. I saw her attacked by the River and left though that is probably the case from the news report I have no indication of directions at the current time. I only have the details below for the story but maybe there will be more to to explain things a bit better. Bless this lovely girl, she did,nt deserve this at all say a silent prayer for her and her family. So tragic.

Empathy





http://www.ceskapozice.cz/en/news/society/corpse-missing-prague-girl-found



The corpse of a young girl has been found near Pod Havránkou street in the Troje area of Prague 8. Several media outlets have reported that it was the body of 9-year-old Anna Janatková, who went missing on her way home from school in the Troje district in October 2010, but as of 8:00 p.m. Wednesday an official announcement had yet to be made.

News portal Aktualně.cz reported earlier this afternoon that Anna's parents had been called by police, presumably to identify if the body is that of their daughter. This evening, forensic experts said they are convinced it is Anna, whose disappearance in October set off Fingerprints of the chief suspect in the Anna Janatková case were found on tools nearby the spot where the corpse found today was buried. the largest police manhunt in recent Czech history; many members of the public also volunteered to help.

Police had started searching the Troje area again after fingerprints of the chief suspect in Anna's disappearance — identified as 41-year-old Otakar T., an "outsider" with above-average intelligence who experts say has schizophrenic tendencies — were found on tools nearby the spot where the corpse was buried, Aktualně.cz reported.

Otakar T.'s DNA was earlier found on Anna's schoolbag, and though he said he recalled seeing the girl on the day she disappeared, he has denied any involvement in her disappearance.

Police spokeswoman Andrea Zoulová told public broadcaster Czech Television that the human remains were found buried on land where police had searched for Anna "several times" following her disappearance in October 2010.

Explaining why the girl's corpse had been discovered only now, she said the human remains had been buried relatively deep underground, meaning that police sniffer dogs were unable to pick up the scent, especially given the frosty conditions. Zoulová added that the corpse had been partly dug up by a foraging wild boar. Police testing new 3D equipment in the area later noticed the dug up earth.

Anna's father had gone on national television to offer а reward of Kč 3.5 million who could provide information leading to the whereabouts of his daughter. Several fraudsters then called Anna's parents demanding money in exchange for bogus information: Jan Zita, 24, from Plzeň, West Bohemia, was handed down a suspended prison sentence of 2.5 years with a five-year probation period.
This beautiful video below is supplied by 'Radek' as his tribute to her.